About Film It's Kind of a Funny Story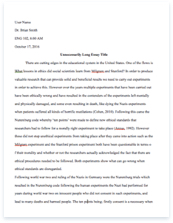 The whole doc is available only for registered users
A limited time offer! Get a custom sample essay written according to your requirements urgent 3h delivery guaranteed
Order Now
The film It's Kind of a Funny Story is a coming of age feature, with a highly relatable plotline for teens. It centers around a teenage boy, who struggles with depression and thoughts of suicide. He feels mentally overwhelmed in his life between friends, family and school. One early morning he recognizes that things are getting particularly worse for his depression so he proceeds to check himself into the psychiatric ward of a hospital. According to the DSM 5, he qualifies for five out of the eight requirements for a diagnosis of depression which will be explained further in this paper.
The movie begins with the main character, 16-year-old Craig, who is thinking about committing suicide by jumping off the Brooklyn Bridge. He later decides to ride his bike to the hospital and seek help. While in the waiting room, a patient asks him why he is there in which he responds by telling him that he has been depressed for about a year and has thought about suicide previously, but never any that were so real. Craig then reflects about himself and says that he wishes he had an easy answer for why he was depressed, but his problems were less dramatic. He explains that he is obsessed with his best friends' girlfriend, his dad puts too much pressure on him, his mom is overly sensitive, his sister is a child genius, he attends a very prestigious high school where he feels pressured by his peers to be the best, he cannot keep his food down, and has been feeling like everything is bottled up inside of him.
When Craig meets Dr. Mahmoud, he tells her that he is in dire need of help, to which she responds by admitting him to the hospital's psychiatric floor for one week. After taking a tour and meeting his significantly older roommate who never leaves his room, feeling very overwhelmed, he abruptly asks Dr. Mahmoud to go home, claiming he was feeling bad earlier that morning and now he is better. She declines his request and tells him he must stay one week minimum.
Throughout the week he has regular sessions with Dr. Mahmoud, receives unspecified medication, has group musical exploration, as well as group arts and crafts. During one of his sessions with Dr. Mahmoud, he explains that he went off the Zoloft he was previously prescribed because he felt like he didn't need it. She asks Craig to describe how he felt before coming to the hospital, to which he replies with depressed, anxious, and stressed more than usual particularly because of the summer school program application he has not started that his dad is pressing upon him. He says if he does not get in, he will not be able to get into a good college, get a good job, afford a nice life style, would never get a girlfriend, become depressed, and end up like his roommate in the psych ward who never leaves his room.
During Craig's stay, he becomes close to multiple patients, particularly an older man, Bobby, and another teenager, Noelle. The movie ends by Craig leaving the hospital after one week, saying that even though his stay didn't cure his condition, it really helped him progress, and now he is able to get through his day to day life with the help of his friends and family. He ends up volunteering at the hospital to help people like him.
Craig qualifies for the DSM 5 diagnosis of depression. In order to qualify for this diagnosis, one must experience five or more of the eight symptoms, including either depressed mood or loss of interest over a two-weeks (American Psychiatric Association, 2013). The movie took place over the span one of week although Craig made it seem like his symptoms had been going on for one to two weeks prior to his hospital visit.
The first symptom he has is "depressed mood most of the day, nearly every day." It is shown in the beginning of the movie when Craig tells another patient that he has been depressed for about a year. He also discloses that he was previously prescribed Zoloft for depression, but decided to stop taking it. The second is a "decrease or increase in appetite nearly every day." Craig shares that he has a hard time keeping his food down which could be more so a result of anxiety and stress but throughout his stay at the hospital, he eats very little. Third is "feelings of worthlessness or excessive or inappropriate guilt nearly every day." Craig could be feeling guilty and worthless for multiple reasons, being how he is obsessed with his best friends' girlfriend, his little sister is said to be a genius, and he attends a competitive high school that he is not even sure how he got into. Fourth is "diminished ability to think or concentrate, or indecisiveness, nearly every day." Craig has been feeling like everything is building up inside of him which can cause an inability to think or be efficient enough to get things done, such as his summer school program application. Lastly is "recurrent thoughts of death, recurrent suicidal ideation without a specific plan, or a suicide attempt or a specific plan for committing suicide" (American Psychiatric Association, 2013). The opening movie scene shows Craig visualizing himself on top of the Brooklyn Bridge about to jump off. He also explains that he has had thoughts of suicide in the past, but none have been as real as this one.
The treatment process Craig was put through involved in a variety of different treatments methods that ended up being progressive for him. Each activity helped him realize his worth as an individual and connect him to the things he can do to improve his mood. He has regular sessions with Dr. Mahmoud, receives unspecified medication, has group musical exploration, as well as group arts and crafts.
Craig goes through group musical exploration which has been a useful tool in helping with depression. "Throughout time philosophers, physicians, and musicians alike have recognized the power of music to touch and provide a means of expression for emotions. The practice and use of music in healing over these thousands of years has led to the development of the profession of music therapy, along with the continued application of music to help individuals with depression" (Brooke, S. L., & Myers, C. E., 2015). Craig is also participating is group arts and crafts which was the most beneficial treatment for him because it allowed him to realize something that he was passionate about. "Art and the therapeutic uses of art provide older adults with valuable ways in which to express and share their feelings, needs and fears, and with a resource for coping with life's major changes" (Buchalter, 2011). Lastly, Craig participates in therapy sessions that are in conjunction with medical therapy. The combination of the two is said to be "the most effective treatment for depression" (Zettle, 2007).
Overall, It's Kind of a Funny Story is a light-hearted film about depression and gives an adequate overview of treatment for somebody who has a moderate case. The message the film is trying to present to viewers is that first off, life in a mental ward can be interesting and teach you a lot about your problems. It can reassure you that you are not alone in your struggles, but also teach that your problems are not as big as you think they are. It demonstrates a good point about teenagers and depression. Teens love drama and as soon as Craig's friends heard he was in the psych ward, he became more popular. The film was able to demonstrate affective treatment techniques for the main character Craig. Although he said that after his time in the hospital, he was not cured, but he was able to progress through his depression and help other people.
Related Topics