A Summarization of "Boring from Within: the Art of the Freshman Essay"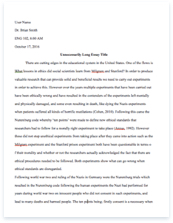 The whole doc is available only for registered users
A limited time offer! Get a custom sample essay written according to your requirements urgent 3h delivery guaranteed
Order Now
In his composition "Boring from Within: The Art of the Freshman Essay," Wayne C. Booth makes an enlightening proclamation about teenage language in America by describing his heartfelt frustrations as an English teacher. His choice for this career path has put him in a difficult position within society, creating distraught situations for him to endure. This composition is an analysis of the freshman essay from a teacher's perspective.
Booth writes about a time in which he finds himself starting a conversation with his seatmate, who had asked Booth what he did for a living. "I teach English." His seatmate's face instantly fell, and he groaned, "Oh dear, I'll have to watch my language." He could expect only two other possible reactions. This would have been even less favorable, "I hated English in school; it was my worst subject." The other, so uncommon that it would have taken Booth by complete and utter surprise, would have been an animated conversation about literature, or ideas, or the American language- the kind of conversation that shows a continued respect for "English" outside of trying to be correct about who or whom, farther or further. He goes into explaining that the people he encounters are rude or inconsiderate and that he has experienced the two less inspiring situations several times.
He speaks of a high school English class that must write a paper a week, they are graded simply on the number of spelling or grammatical errors. They are given a standard format for their papers: an introduction, a body, and a conclusion. What's wrong with that type of assignment? Teachers can't possibly teach their hordes of students to be colorful writers, but by golly, they can beat the bad grammar out of them? Besides the fact that they cannot actually beat the bad grammar out of their students, Booth wants you think of the poor soul that would give such an assignment. They have to sit down and actually read those assignments. Not only is she going to be bored silly with her own paper reading at night, but the next day she is also going to be a bit bad-tempered with the class that submitted the papers. However, is not it her fault for giving such an assignment? Booth explains that he was haunted by the image of that unfortunate English teacher, week after week of reading papers that have no feeling in them whatsoever. He could not conceive any hell imagined by Dante or Jean-Paul Sartre that could match that "self inflicting futility."
As Booth tries to sort out the varied possible cures for those batches of bored- in ink, double spaced, on one side of the sheet, only, please- he finds them falling into three groups: efforts to give the students sharper sense of audience, to give them more substance to express, and more efforts to improve their observation. No matter what, if teachers give the students a topic to write about or if they just let the students choose their own; the freshman essay would be meaningless and un-heartfelt just the same. Wayne Booth's ideas on how English Composition should be taught are somewhat unique and he definitely was a teacher that understood his students. Booth recognized the fact that writing essays are boring.
Booth felt that if teachers could at least get their students to use critical thinking, ask questions and devise an approach to the subject that they would become better writers. I agree with Booth's methods in that the more you can get an individual involved or interested in a subject, to really get them to think and reason, the better that person can express their ideas and opinions. In his article he proposes several methods to making English and writing more interesting. Booth states that there are three types of cures: "develop an awareness of audience," and "give them something to say," and "enliven their writing personalities." I agree with Booth, in an effort to enhance one's learning and ability, you basically need to help them discover their own interests. 
Related Topics