8th Grade Valedictorian Speech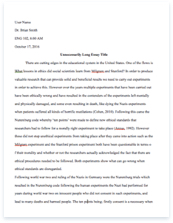 The whole doc is available only for registered users
A limited time offer! Get a custom sample essay written according to your requirements urgent 3h delivery guaranteed
Order Now
I wanna congratulate and honor each and every one of you for finishing yet another great year. Today, as a class, we are graduating the middle school, taking another huge step on the path of our life, moving on to a whole new world – high school. Where everything that we do matters and leads up on to our future. But here we go again, starting at the bottom as freshmen. Graduating just doesn't me completing school, and celebrating.To me, graduating means growing, changing as a whole person, becoming mature, and moving on. All the educational things we learnt has a huge impact on that, but we also changed as people with all the experiences we had with our peers, teachers, and even school activities, such as field trips. Our three years of middle school have been a life changing experience, and we will all carry those amazing memories and experiences with us for not only high school, but our whole lives, not with some diploma or report card. We've been through a lot, KEEP, Hiroshima, Izu, Showa Park… wait I wasn't really there in all of that.
I've actually only been here for a year, but coming to ASIJ was a life changing experience, and I feel like I have been here for pretty much my whole life. As this year went by, I already felt like you guys were a part of my family and even in this year, that seemed to fly right before my eyes, we all have been through a lot. Fun times, hard times, sad times, and even those dreadful days with too many tests. Even if this is the American School in Japan, all of us come from all over the world and that's what makes us global, and I had realized as the year went by that what's unique about our grade is each and every one of us is different, with our own personality, hobbies, and character. Remember, Bonus 30 SEL guys.
I learnt that we all had a unique way of expressing ourselves, which taught me to understand and interact with so many different kinds of people. Throwing it back to two years ago, we were little sixth graders full of excitement for a whole change; lockers, dances, more freedom, and just feeling cooler because we're in MIDDLE SCHOOL. And a lot of us always avoided eye contact with those big, old, scary eighth graders who seemed insanely cool. Well we've started from the bottom and now we're here, the top of the food chain. Eighth grade, what we're soon never gonna be, was different. We were the oldest, the wisest, and unquestionably the coolest. I know that each one of us would look at a seventh or sixth grader and thought, "You can't mess with us, respect your elders,"
A lot of us would cut the lunch lines, which I thought was kind of rebellious, which we would never be able to do next year. I can never forget the trips of eighth grade; Lake Sai, Tokyo Culture Day, and Ski Trip. Lake Sai was definitely a huge experience that I'm never going to forget. We learnt how to build teamwork, trust, with people who we normally don't interact with activities we had to do that was way out of the comfort zone. To be honest, a lot of us weren't excited for Lake Sai, we were all afraid of the things we had to do, But I was wrong. Doing all the things; Rock climbing, making a boat, Orienteering, the Spider web activity, and the Wall Activity, helped me learn about teamwork and building trust with others, building confidence, especially the Wall Activity.
I was scared that my team mates were gonna drop me, but they safely held me up the wall, as if I were a fragile object, and my other teammates pulled me up, with all of their strength, and made sure I got up the wall safely. What I learnt from my previous middle school years, and especially here at ASIJ is to show responsibility, teamwork, honesty, enthusiasm, and tolerance. Enjoying the variety of cultures, and learn and grow from them, and understand the differences of everyone, and knowing, that no one is perfect. Being open to new things, embracing your talents, and being yourself, standing up for what's right, and taking all the opportunities provided from your families and teachers. Remembering to be respectful for all the education given by the teachers, and that we wouldn't be able to be so well educated without our hard working parents.
Class of '18 I'm sure all of your parents are very proud of you to be here today, so it would be a perfect time to get that iPhone or Xbox you always wanted. I would like to thank all of the teachers and parents, we would have not been able to stand up here on this stage without your help, and contribution to our learning. We grew as a team and a grade, but most importantly, as people. As we all take different paths in our lives, I want you all to know that if you try hard enough, stay positive, push yourself to the limit for example like Lake Sai, I will promise you that you would succeed.
We all stand here, and say our farewell to the small Middle school building, dances, the amazing teachers, the A and B teams and the small warm, welcoming community. High school. Will it all be fun? Will it all be easy? No, I'm sure it won't. I mean seriously, the SATs? But hey, that's life, right? And in the end, it'll make us stronger, and besides Middle school had made sure we are going to be ready to take our next huge step, and besides, we, the Class of 2018 is awesome, so High schoolers better watch out. Are you guys ready?
Related Topics