Сareer In Astronomy As An Independent Researcher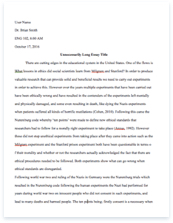 The whole doc is available only for registered users
A limited time offer! Get a custom sample essay written according to your requirements urgent 3h delivery guaranteed
Order Now
I plan to undertake the graduate study to equip myself with the skills and in-depth understanding necessary to pursue a productive career in astronomy as an independent researcher. At the University of Hyderabad, the interdisciplinary approach of my Integrated Masters in Science program, with focus on research, allowed me to undertake various self-motivated experiments: like building a basic radio telescope from a TV antenna. I attended several astronomy workshops and schools, which exposed me to many relevant tools and techniques. I secured the Indian Academy of Sciences Summer Research Fellowship to work at Physical Research Laboratory, Ahmedabad under Dr Shashikiran Ganesh for two months in the summer of 2016.
In this project, I monitored a sample of active galaxies with the 1.2 m telescope at the Mount Abu Infrared Observatory. Through analysis using IRAF, I determined the variability timescale of an AGN, estimated the size of the emitting region and the mass of the central black hole. I participated in the Pulsar Observatory for Students program, where I collected raw time-series data of a pulsar using the Ooty Radio Telescope, which I analyzed to determine its properties. I've also been a participant of Sky Watch Array Network (SWAN), an initiative by Raman Research Institute, Bengaluru. SWAN is a collaborative effort to build a coordinated network of radio telescopes across India.
Failures teach us many lessons: mine taught me about perseverance. Recurring health problems affected my performance towards the end of my masters, and I was unable to clear a course. This shattered my confidence, but I took up a project during my gap year while preparing for the standardized tests. The project involves analyzing the SPITZER mid-infrared data of a sample of Ultra Luminous Infrared Galaxies to understand the role of Polycyclic Aromatic Hydrocarbons in excess infrared flux. I successfully cleared my backlog in the following year and graduated with first division with distinction. Working on the project led me to present a poster of the same at the 36th Annual Meeting of the Astronomical Society of India. The topics of my research interest include Active Galactic Nuclei and Quasars; in particular, the study of accretion mechanisms powering the central black hole. I'm also interested in studying the formation and propagation of jets in AGN.
I have always had a passion to teach. From tutoring school children in science and mathematics to teaching basic astrophysics to freshmen during my final years at the university, I've always found ways to promote science through teaching. After my graduate studies, I plan to continue in academia while pursuing active research. With my skills in observational and analytical techniques, my passion for research, and an affinity for teaching, I look forward to being an asset to the department, as well as the university on the whole. I believe that the Department of Physics at the University of Maryland – Baltimore County, with its rich amalgam of competent faculty, rigorous curriculum and premier research facilities would be an ideal place to shape my career.
Related Topics