ZENIF Financial Services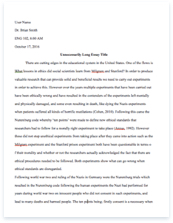 The whole doc is available only for registered users
A limited time offer! Get a custom sample essay written according to your requirements urgent 3h delivery guaranteed
Order Now
Catherine Parker, who just turn at age 71 in this year and living alone with no children retiree and worried about her financial matters. In the meeting with her I identified that she has some primary and secondary objectives. Through her objectives and current financial situation I will project her future income stream and give recommendations. Her primary objective is to maintain her current life style and take care of herself in case of any disability. Her major concern are related to her extensive traveling and social life style .The second concern related to her own and rental property. She wants to move condo after selling these properties, the prices of condo in her neighborhoods fall between $1 million to $1.25 million which she is considering, but she is indecisive to sell her own property. Her principle house is currently estimated at $850,000 and three rental properties values are now $ 2.3 million. The total maintenance cost for principal and rental properties are $10,000 and $25,265 respectively.
Besides these properties she has great savings and income, she is receiving $54,120 annually from these three rental properties, which are her major source of income and the other source of income of her CPP $10,100 annually which included her survivors and retirement benefits and payments from Registered Life Annuity, RRIF and a survivor pension from her husband employment. In addition she has investments in RRSP, non registered accounts, TFSA and federally controlled LIF. She also have shares certificates which has sufficient value and she receive reasonable dividends annually. She has substantial cash balances in cashable GIC for $412,920 with the interest of 1.9% annually and in her chequing account she has $141,067 without interest.
She also have medical and life insurance coverage. The second objective of Catharine is regarding to her will and power of attorney. The previous will was 30 years old which is now immaterial. She wants to execute her will in favor of her three nieces Sara, Meghan and Jenny and she wants to leave inheritance about $ 500,000,$ 100,000 and $ 50,000 to all of them respectively and rest of her estate she wants to donate the local hospital, the children's arts and entertainment program, the animal shelter and to medical research and she wants to donate all these charities in her and her husband William's names . The third objective of Catherine is regarding tax consequences associated with her estate and income. Through minimize her tax implications she want to maximize her wealth accumulation.
Related Topics