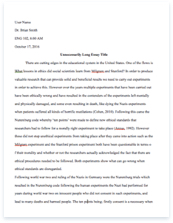 The whole doc is available only for registered users
A limited time offer! Get a custom sample essay written according to your requirements urgent 3h delivery guaranteed
Order Now
One of the big issues today in the United States seems to be school reform; everyone seems to agree that we need to improve our nation's schools. There have been several solutions suggested, such as: reforming curriculum, implementing national tests, and improving the quality of teachers. One specific solution may be to change the school calendar from the traditional school session of nine months, to a year-round term. Supposedly, this new calendar better facilitates learning. Year-round education has the potential to bring economy, accountability, and educational efficiency to the schools. While Year-Round schooling can save money, the impact on academic achievement is uncertain (Graves, McMullen and Rouse). This type of school system impacts students, teachers, parents and the community in both positive and negative ways. The traditional school calendar has been in effect for more than a century. Students have relied on a 180-day school year with a long summer vacation. Originally, the school calendar was organized so that children would have the summer off to help their parents work on the farm. Although most communities no longer depend heavily on agriculture and children no longer carry on the responsibilities they once did, our society continues to follow the traditional school calendar.
The debate surrounding YRE (Year-Round Education) generally focuses on five broad categories: professional staffing and development, administrative issues, student achievement, parental and community concerns, and cost factors (Opheim, Mohajer and Read). The term "Year-Round Education" may be misleading. It doesn't mean that students attend school Monday through Friday all year long. As Elaine Warrick-Harris states, "perhaps a better name for the concept would be "continuous learning," "all-seasons learning," or even "four-seasons school" (Warrick-Harris). Year-round schools operate for the same number of days as schools with traditional calendars but have several "intersessions" instead of a long summer break. Instead of containing a three month vacation, as a traditional school calendar does, YRE evenly spaces several "mini" vacations called intersessions into the twelve month school calendar. Year-round education (YRE) is an approach that gives schools a variety of options to arrange their 180-day school calendar to better support the student learning (Pawlas). Schools may organize their intersessions in different ways.
Most offer some sort of child care before and after they provide enrichment activities and remedial help. Such activities may include field trips, crafts, and learning projects. If they wish to, regular classroom teachers may receive extra pay by providing instruction during intersession (Fish and Gandara). There are two types of year-round education: Single-track and Multi-track. Single-track YRE is simply the reorganization of vacation time; summer break is broken up and distributed to make a more continuous period of instruction. All students operate on the same schedule. That is, all children and teachers share the same instruction and vacation times. During the vacation periods the schools are generally closed when neither the students nor the teachers are present. The rescheduled vacation is integrated throughout the school year into periods called intersessions.
A common single track is the 45-15 schedule, which consists of four nine-week terms (45 days) separated by four three-week vacations (15 days each). The multi-track YRE is a schedule that has rearranged summer break into short vacations integrated throughout the year. The student population is divided into a set number of tracks. One track is on vacation at all times. George Pawlas points out," this provides for no administration down time in the summer months" (Pawlas). Each track is assigned its own schedule. Teachers and students assigned to a particular track follow the same schedule, and are in school and on vacation at the same time. When one group is on vacation the other tracks are attending school. I. Student Pros and Cons
YRE has many benefits to students. One of the most stressful days of the school year is the first day of school, returning from summer vacation; having the shorter breaks will help reduce some of this stress felt by the students. Year round education abates the "suspense" of a long summer before the new school year, making for an easy transition from one grade to another. The shorter breaks promote continuous learning, by limiting much of the learning loss that occurs over the summer, this enables students to retain more of the material, thus the need for review decreases. The frequent breaks also allow the students to refresh themselves and come back to school re-energized. Students enrolled in YRE may advance academically when they are ready as long as space permits.
With YRE, students will now be able to enter kindergarten when they are ready instead of waiting until September as with the traditional school calendar. One final benefit, often noted by students themselves, is that YRE may reduce boredom and fatigue brought on by long summer breaks. YRE also may have a negative impact on the students. Students may miss out on opportunities to spend time with children of other ages and/or learn about nature, as typical summer camp experiences may no longer be a part of the childhood experience. High school students will face problems holding down a summer job because they will not have the entire summer off, and will only be off in short breaks throughout the year. Some of the students may find that the two weeks break every six weeks can be disruptive to their schoolwork, and that sometimes they will not get a choice of what classes they prefer. II. Teacher Pros and Cons
There are benefits for teachers using the YRE system. Teachers are now able to earn more money if they choose to teach extra sessions or substitute during the intersessions. Most teachers spend several weeks at the beginning of the school year reviewing the previous year's work; shorter breaks will allow this review time to be reduced. Teachers take advantage of the intersession break, and frequently use this time to develop course materials or relieve stress by taking a trip or relaxing at home (Warwick-Harris). There are negative aspects for teachers who want to earn an advanced degree, they now may not be able to attend college classes during the summer, or obtain a second job. Having shorter more frequent breaks, teachers will not have the large block of time to prepare for the new school year that they are accustomed to. Teachers will have to do a lot of moving from classroom to classroom as they must pack and move everything after every session. III. Parents Pros and Cons
The YRE has benefits for the parents. There is a significant decrease in child-care expenses, because the need to have a private baby sitter is cut down, as the child spends maximum time in school. Kids on a traditional school calendar have the entire summer off; giving them lots of time to get into trouble, by going up and down the streets or hanging out in the shopping malls. By not having the three month summer break, the YRE schedule allows kids less time to get into trouble. The negative impacts can be felt by families with multiple children in the school system; scheduling conflicts can arise, especially when trying to plan valuable vacation time together. Parents will need to make major adjustments to their own work schedules and/or daycare schedules. Working parents may find it harder to find childcare for shorter breaks during the year than for the long summer break, when summer camp and other full-time activities are available. IV. School and Community Pros and Cons
The school and community that are utilizing the YRE system have many benefits, by offering a cost-effective way of relieving classroom overcrowding. A year-round schedule makes fuller use of existing facilities because it enables more students to enroll at any particular time. Thus, schools and communities can avoid construction cost by eliminating the need for additional classrooms. YRE allows for the accommodation of more students in the district's existing space. By having the schools occupied year-round, vandalism is reduced at the school sites. YRE schools experience lower drop-out rates (Sardo-Brown and Rooney). The schools are greatly impacted because maintenance opportunities are greatly reduced. During the summer, school maintenance departments use the extended period without students and teachers to make major repairs, changes and construction of buildings.
The YRE school year will interfere with major maintenance issues and any repairs will have to be worked on while students and staff are present. Scheduling and operational costs will increase because the schools will need to be operational year round. The American school system is significantly behind other nations in science and math. For this reason, alternatives to the traditional school calendar bear investigation. YRE remains very controversial. There are advocates as well as protestors. The major oppositions to implementing or even testing YRE for a specific period of time are: increased operational costs, opportunities for major maintenance, parents work schedules, and staffing. YRE remains worthy of consideration or modification to help with the drawbacks of the current system or approach that the schools are taking. Year Round schooling may be right for one district but wrong for another one. Year Round Education may not be the answer to all educational problems but it is another option.
Works Cited
Fish, Patricia and Judy Gandara. "Year-Round Schooling as an Avenue to Major Structural Reform." Educational Evaluation an Policy Analysis, Vol. 16, No. 1 (1994): 67-85. Print. Graves, Jennifer, Steven McMullen and Kathryn Rouse. "Multi-Track Year-Round Schooling as Cost Saving Reform: Not Just a Matter of Time." Education Finance and Policy Vol. 8, No. 3 (2013): 300-315. Print. Opheim, Cynthia, Kristine Hopkins Mohajer and Robert W. Read Jr. "Evaluating Year-Round Schools in Texas." Education Vol 116, No. 1 (1995). Print. Pawlas, George E. "Year-Round Education: Florida Principal's Perspectives." ERS Spectrum Vol. 14, No. 3 (1996) : 42-47. Print. Sardo-Brown, Deborah, and Michael Rooney. "The Vote on All-Year Schools." American School Board Journal (1992): 25-27. Print. Warrick-Harris, Elaine. "Year-Round School: The Best Thing Since Sliced Bread." Childhood Education Vol. 71, No. 5 (1995) : 282-287. Print.
Related Topics