Written Assessment Establish Networks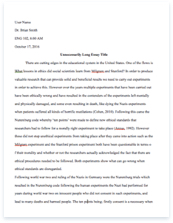 The whole doc is available only for registered users
A limited time offer! Get a custom sample essay written according to your requirements urgent 3h delivery guaranteed
Order Now
• Identify your purpose. The purpose of networking is always going to be driven by your organisation's core business (or your personal professional development needs). • Identify your goal. Simply stated, networking goals are what you need to achieve. Goals give you long-term vision and provide short-term motivation. Goal setting helps you organise your time and your resources effectively. They provide the means by which you can track and evaluate whether the desired outcomes have been achieved. • Determine the most appropriate network. The most appropriate network to use is determined by your goals. In most cases you'll need to use one, two or all three of your networking groups (personal, existing or professional) to achieve your goals. • Method of contact. Once the networking goals have been determined the next step is to decide how to make contact with the prospects within the chosen network.
This usually means determining the most appropriate communication device to use (eg letter, face to face meeting, email, or telephone call to name a few). However, before the method of contact can be finalised the type of approach has to be considered. • Choose your approach. Your approach is how you ask for the business and/or persuade an employer or job seeker to act according to your advice. The most appropriate approach will depend on the networking situation, method of contact (telephone or email) and the desired outcomes (goals). The approach used at a networking function for industry professionals, for example, is going to be vastly different to the approach taken to identify whether an existing employer has any new job vacancies.
 Social Media, Conferences.
Through emailing my colleagues. So they can be updated with all our new contacts and relationships.
It makes the business grow faster, and we have more accurate information about the business. It also helps in our personal lives, making it easier to find things orservices we need, new jobs, schools.
Question 2
a. Increase knowledge of industry; Increase accessibility; Increase profitability: discounts, mates rates; Aware of new innovations; Awareness of trends; Increased number of referrals; Raising your business profile and getting your face and the business known; meeting new people and building mutually beneficial relationships; Establish staff exchanges and secondments; Participating in benchmarking; Establish overseas relationships.
b. Research organisations that: Have similar objectives; have more experince in the same industry; provide a similar service; provide an innovation or niche; produce a similar or associated product; located in the same city or region; on a similar journey to you; provide training or professional development to your industry; host conferences and seminars; everyone is talking about.
c. In order to be respected in the industry, having good reviews make it easier to network.
d. Yes. Because networking costs money. Most networks, associations and clubs, including online networks, have a joining fee. Therefore provision must be made in your budget for these items. Attendance at various conferences and seminars will cost money especially if they are interstate or overseas. Time is money. That is true when considering the costs of networking. There is a definite investment of time needed by various members of your organisation.
e. Organisations with similar objectives have the potential to network together for mutual benefits. Your directors and managers as well.
Question 3
a. Yes. The priority for a business is profitability. No profits, no company. Everyday we hear of companies closing down because of a lack of profits, unmanageable debt, bankruptcy etc. Therefore it is understandable that when an organisation is deciding to invest in a new network of relationships, they will assess wether or not it is a good financial move for them. The benefits could be the increase in the number of business referrals and increase market exposure for your products and services. In the future if anything happens, your business is not doing so well, you have good network where you may get help from.
b. When you promote the benefits of the relationship to the other party, you are creating an even bigger network, you can introduce them to a possible partner or business opportunity. And to maintain a network relationship with the other party. Successful networking is two-way and is designed to benefit both parties. c. Yes. So everyone finds out if the relationship its worth it having, and if we have common interests so we can have a long lasting and mutual bennefit networking. d. Through email, skype, phone calls, social Media, fax, conferences, e. Yes. It's important to highlight the mutual benefit within the feedback, how your organisation is contributing to the partnership establishing credibility and adding rapport to the company's reputation in the community. It is so easy to get trapped into self interest when setting KPLs. After all, successful networking is two-way and is designed to benefit both parties.
Related Topics