Workflow of Merchandising in an Apparel Export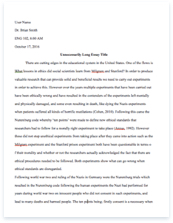 The whole doc is available only for registered users
Pages: 21
Word count: 5146
Category: Industry
A limited time offer! Get a custom sample essay written according to your requirements urgent 3h delivery guaranteed
Order Now
It is an opportunity to do the summer internship in VICTORA CREATIONS which is a manufacturer & exporter of and Knitted garments. Project on Export house is uncommon & that on an Apparel Export House is rare. As we know, exporting is complex and challenging activity in today's dynamic world environment as it involves the performance of operations that determine existing and potential demand in a market. Learning the step-by-step processes & procedures to be followed in an export contract is a crucial activity in export procedure. So, selecting a project on workflow of merchandising is an obvious & important decision.
Project Objectives:
a) To understand the Apparel Business Processes.
b) To understand the working of various departments.
c) To understand the role of Merchandisers.
d) To study the Export Documentation.
Scope of the study:
Aim of the project is to unveil stepwise difficulties and complexities involved in the apparel export house and merchandising rights from receiving an order to final realization of export proceeds. It gives an idea that how all departments in an apparel export house work in co-ordination. So that product is manufactured. This report would be helpful to complete many loopholes of manufacturing, and processing the order of apparel export and their documentation. Methodology:
My primary objective of doing this project is to get the first hand knowledge of working of an apparel export house. Hence, for my report I have collected information from both primary data and secondary data. Primary data: I got the data or information directly from the officials. For getting the major competitors information I used some personal source. Secondary data: in secondary data, internal and external research was done. For internal research ready to use documents available in the organization were used. And for the external research internet websites were consulted.
CHAPTER-1
COMPANY PROFILE
Victora creations established in 2003, (Incorporated as Shitij creations in 2003, name changed to Victora creations in 2012) started with the prime motive of delivering the best garments at most affordable and competitive rates. Being the most preferred manufacturer and exporter, we adhere to international quality norms and manufacture a fine range of Men's wear, Girl's wear, Baby wear etc. to be used for various domestic and commercial purposes. At present, we are exporting our products to Europe and U.S.
THE PEOPLE:
It is not the technology but the people who are the main strength of VICTORA CREATIONS. The people in the organization have been carefully selected to fulfill highly specialized tasks. The organization tries to give its people a clear sense of their individual contribution to the overall performance of the company. PRODUCT LINE:
We manufacture a fine range of Men's wear, Women's wear and Kid's wear in both knit and woven fabrics specializing majorly in knit area. Our wide range of knitted fabrics include 100% Cotton(with or without lycra) ,100% Viscose ,Poly Viscose, 5%-8% Spandex, Jersey , Auto Stripes, Rib & Pique. Our woven fabric range includes Cotton Voile, Cotton Crepe, Georgette and Rayon. Our product line consists of Camisoles, Tops, T-shirts, Dresses, Jackets, Skirts, Shirts and Trousers etc.
INFRASTRUCTURE:
Victora creations not only has a well equipped manufacturing unit, but also has an equally advanced quality testing division, store house, purchase section and numerous other departments, which are fully modernized with state-of-the-art accessories and necessary equipments. Our people are our most valued assets. An appreciation of this facet has seen the company invest heavily in its management and line staff. As far as manufacturing infrastructure is concerned, we would like to mention here that we are fully equipped in our own factory with all modernized/sophisticated machinery to undertake all the process of knitted garments, right from the knitting of the fabric till packing of the finished garments under one roof. We have separate units for sewing, washing, designing and finishing purposes which enable us to accomplish every task with perfection and in an ordered manner. Our manufacturing unit is outfitted with latest machines and equipments. The workforce of the company includes top ranked professionals of the industry.
QUALITY ASSURANCE:
The company has a multi tier quality control system. Each Department has its own quality control people who are involved in quality control at all stages of production including the fabric. Quality Control being done even at process houses and at knitting centers. We also ensure quality checks at the following stages also: • Dummy fittings
• Initial production pieces
• During production/inline
• Final
• Packing
➢ Established in 2003.
➢ Reputed for excellent product development both knitted and woven. ➢ Company promoted by MOHIT KOHLI.
➢ A leading manufacturer and exporter of knitted garments. ➢ Victora manufactures and sells a wide range of T-SHIRTS, SWEAT SHIRTS, POLO SHIRTS, & LADIES GARMENTS for top end customer in the international market.
➢ Apparels are exported to brands like Benetton, Rip curl, Element, Prana, FCUK, UCLA, and also export for online brand like Jabong, light bulb etc. ➢ Number of machines in a company: 105.
➢ It employs about 300 people including contract labor. ➢ Total turnover of the company 10–12 crore Rs.
MISSION:
To produce and supply world class products, to provide the best of the best in customer service and offer true value for money in the industry to ensure that our yarn is rated as the best in terms of efficiency, in hosiery performance and fabric appearance. In order to achieve the above objectives, the company is committed to adhere to the following principles and practices. To do the best in all we do in the next millennium and beyond by providing the ultimate products and services for the uplifting of the quality of life of all people.
VISION:
The vision of the company is to recognized as a progressive and dynamic textile & export unit, ever ready to meet the evolving need of consumers and society. To provide best products and services to the market meeting customers demands. To be a number one trusted supplies and services provider with an uncompromising attitude towards global quality standards.
CHAPTER-2
PROJECT DETAILS
MERCHANDISING:
The Merchandising is known to the persons specially involved in garments business. The term merchandising has been derived from the Merchandise, means goods that are bought & sold. Merchandising is a process through which a product are planned, developed, and executed and presented to the buyer. It involves the product line development from start to end. Marketing and merchandising departments, in which a team of merchandiser work together under a profit controls head. In an export house, merchandising is a combination of business and technical aspects.
Senior merchandisers have responsibilities of products development and coordinating with the buyer, the garment styles that meets buyers expectation to delivery, quality and price point. Junior merchandiser have the responsibility of handling paper work and follow ups, detailing with buyers, overseas communication etc. once order is placed it is junior merchants duty to complete the necessary paper work, provide breakdown information to all other department and get samples approved for fit, color and quality. Communication with overseas and domestic suppliers, approval of production samples, and development of fabric and yarns are also included in product development, which are coordinated with other departments. Merchandisers have to negotiate with the buyers on pricing, work out delivery schedules, and investigate for future buyers. overall we can say that merchandising is the core department of the entire industry.
Costing:
Important activity for the merchant is to estimate cost of production before the buyers sends on his PO. During the pre-development stage an initial costing occurs to get an idea of the garment cost likely to be incurred per piece. these cost includes general raw material cost, manufacturing cost, washing cost, markup cost, dye cost etc. once the production sample is approved and the grading done a final costing is done accurately using fabric averages from the CAD, cost of trims etc.
ROLE OF MERCHANDISER:
➢ Determine the needs of the Buyer, comment and communicate them to the respective departments and try to present the buyers with the materialist's product which they need. ➢ To assure the quality in production and timely delivery. The work of the merchandiser starts even before getting the order and extends even after the shipment happens so as to maintain post purchase service and relationship with the buyer. ➢ Creating a Time and Action calendar for fixing schedules for different activities like cutting, sewing, dispatch etc. ➢ The merchandisers regularly have to keep track of the position of the order that is being processed in the factory. She/he is the one who is responsible and in turn answerable to the Buyer for delivering the goods as specified and with in the committed time period. Therefore, he is a link in order to achieve maximum customer satisfaction.
➢ Depend upon the present infrastructure, quality norms and capabilities of the plant the merchandiser sources orders across the markets and submits a probable costing sheet to the buyer. If the buyer finds the plant suitable with its compliance with the costing being appropriate to the merchandise, the order is confirmed. ➢ Sometimes orders are confirmed after a few sample pieces are seen by the buyer. The sample pieces are sent and the comments, is collected by the merchandiser and the require changes are transfer to the concerned person. ➢ Coordinates and tracks the sourcing activities and makes sure that all the raw materials are delivered on time. ➢ Once the order is placed and the merchandise is dispatched, the merchandiser takes care of the post shipment comments and tries to maintain a long term relationship with the buyer. ➢ Meeting with suppliers and managing the distribution of stock, possibly negotiating cost prices with suppliers. ➢ Identifying production and supply problems and dealing with them as and when they occur. ➢ Requisition of trims and fabrics from CPC, who approves of the quantity requested for. ➢ A pre production meeting is held in units one day after the package is sent to the unit. The internal PPM is held only among factory members to discuss the style, trims, construction etc. if there are further clarifications, an external PPM is held with the Q.C, merchandiser, and buyer.
WORKING OF DEPARTMENTS:
1) MERCHANDISING DEPARTMENT:
Merchandiser is a person who interacts with the buyer and the main job is to get the work done as per the requirement of the buyer and deliver the finished goods to the buyer's destination on time. He interacts and coordinates various activities which are discussed in detail. Order enquiry:
This is the first stage in which the buyer will enquire with the merchant about the new order. Forwarding tech pack:
When the order enquiry has been done then the buyer sent a "tech pack" to the merchant. Tech pack includes all the details of a style which includes the items as follows:
• Style design
• Measurements
• Fabric
• Style code
• Surface ornamentation details etc
Product development:
Once the tech pack is received by the merchant. He/she will arrange the tech pack details in a format by dividing various styles and its detailing part. Then, he/she will advice the junior merchant about the style and its details so that the junior can assist the sample coordinators and gets the development samples ready from the sampling department. Approval of development samples:
Once the development samples are ready, 2-3 samples are sent to the buyer for approval. In the development sample the main objective is to understand how the garment style look with the specific details. So here samples are made with the available fabric in store with closely resembles the exact requirement. In development sample surface ornamentations and fit is followed as per the tech pack. if correction is needed to be done then buyer will sent the correction details and again the samples are made till it get approved. Costing:
Once the development is done and approval is received from the buyer, then the costing is done. It is done by calculating various costs incurred to make a garment style. it consist of various factors like: • Fabric cost
• Trims and accessories cost
• Cut and make (CMT)
• Washing or finishing cost
• Bank charges
• Buffer value
• Wastage
Order placement:
Once costing is done. The buyer will place the order with the required order quantity and other main details to the merchant.
Fabric and trims ordering:
Once the order placement is done by the buyer with the required quantity then the merchandiser will place the order for required fabric as per the color, GSM, etc which is required in the style. The merchant will forward the requirement sheet to the purchase department they place orders with the suppliers. Lab dip:
In this process merchant will sent the lab dips to buyer. This includes many color shades which buyer is asked to make the garment. So the same has to be approved by the buyer to finalize the color shade. Fit sample:
After the approval of development sample from buyer, fit sample is made. The sample is usually made of the medium size to check the fit part. All measurements are checked correctly as per the specification sheet. The buyer returns Fit approval sheets which contains all the measurements and how much deviation has occurred for the purpose of correction. This sample is made from original or if that's not available, then in different fabric. 3 pieces are made, all of which are sent to the buyer and sent back to merchandiser after approval. Once fit sample is approved the order is confirmed. Pre-production samples:
After the fit sample get approved then the pre production samples or sealer samples are made. PP sample will have all the specific details of the style with the exact fabric, color, trims, surface-ornamentations etc. so this is a main step where the sample has to look exactly as per the buyer's requirement. Around 2-3 samples (in 4 sizes each) are sent to buyer for the approval and buyer can advice the corrections if required. Size set samples:
From this stage onwards, samples are made in respective units. Size set samples are made for the purpose of checking the different sizes of the same style in terms of fit, measurements, styling etc. It is also made to check whether the assigned unit is able to produce that style as per the specs. 3 sets are made for all sizes. It is done in recommended fabric.
2) SAMPLING DEPARTMENT:
In an export house, sampling department is the most important department. And it plays a vital role in the uplifting of a unit. Sampling department coordinate with merchandising and production department. sampling is done to see how the product will look when produce in bulk and also to check whether pattern is made according to buyers requirement or not. TYPES OF SAMPLE:
• Original sample.
• Proto sample.
• Salesman sample.
• Size set sample
• Pre-production sample.
• Counter sample.
• Shipment sample.
Original sample: Sent by buyer from which merchandiser need to make same sample. Proto sample: When we work with some buyers continuously, we will have to keep on sending samples to them very often. Whenever they have enquiries, buyer may need samples. Buyers may like to see the garments in a new fabric. For one enquiry, they may need samples in different fabrics to choose from. If they want to develop new style in new fabric, then also we will have to send these samples. We may have to spend too much on these samples. But these samples are inevitably important to develop business. Sometimes, even the buyer is not so confident of some enquiries, if our samples are good and attractive at reasonable prices, they will bring orders to us. Also we will have to send samples to the newly contacted buyers to show our workmanship, product range, quality standards and price level. These samples should be sent so that they would attract the buyers. So it is better for a company to have a separate sampling department so that they can create new styles in new fabrics to impress the buyers. Salesman sample: sample is made when price is confirmed and orders are on speculation, usually in L size in all color combinations of expected. Size set sample/ fit sample: These samples are to be made after getting the order sheets.
These samples are needed to check the measurements, style and fit. So they can be made in available similar fabrics but in the actual measurements and specifications. Pre-production sample: it is a reference to the buyer that the bulk is being produced as per specification. Buyer wants to be assured that correct material is proceed and line workmanship confirm to the quality. Counter sample: These samples are to be made in actual fabrics with actual trims. If the order is for 3 colors, buyer may need samples in any one color and swatches (fabric bits) in other colors. These samples should be strictly as per the specifications in the order sheets. We have to get the approval for these samples from the buyer before starting production. Shipment sample: These samples are to be sent after shipment. They should be sent in actual packing with all labels, tags, etc. (Generally these samples will not be tested by buyer for anything. And even if we get some comments from buyers, we can save ourselves by saying that these samples were sent from the left over garments after the shipment; hence there might be some mistakes. If we expect any comments in these samples, it is better to inform the buyer during sending these samples).
DETAILS ATTACHED TO THE GARMENT SAMPLE:
After order gets confirmed, each sample sent to the buyer has the following details attached with tag. Tag contains the details pertaining to both, what buyer has demanded and what supplement fabric/trim they have used.
• Reference number.
• Color.
• Fabric.
• Description.
• Composition.
• Quantity.
• Style number/ size.
• Store.
3) FABRIC PROCESSING DEPARTMENT:
Fabric sourcing department is basically engaged in determining how and where its merchandise i.e. fabric will be obtained. It works in coordination with the merchandising department and looks after the delivery of the required goods within the scheduled time and cost. A fabric sourcer must have knowledge about all varieties of fabric in order to execute their function effectively. Storage:
Location system of storage is followed i.e. fabric packages are stored in two areas-
• Checked fabric and
• Unchecked fabric.
Such system maintenance of the store makes it easy to locate the fabric whenever needed in future.
Fabric Issue:
The fabric store issues the fabric for cutting on challan. All fabric is not
issued at one go; instead it is issued as required. The challan contains information regarding style no, color, buyer's name, and quantity to be issued and issued for which production unit.
WORKFLOW OF FABRIS SOURCING
|Fabric Requirement from merchandiser | |Order placed | |Fabric receive invoice/challan | |Unloading after checking | |Send bill to gate for entry | |Receive fabric in store | |Forward fabric for inspection | |Fabric sent to sourcing department |
4) CUTTING DEPARTMENT:
Cutting department is the one which plays a key role in production. It is the beginning of the production. So the cutting has the most efficient professionals working in it .The cutting department should work as fast as possible because the more the unloading of bundles can take place the more the production can take place. Cutting section involves spreading of the pile of fabric, cutting of the pile, stickering, pinning and quality check.
5) SEWING DEPARTMENT:
The garment bundles are sent from the cutting department to production department where sewing process is done. The sewing process starts from bundling, cut parts making, assembling. It ends at assembling because after that finishing process takes place. Starting from the handling, it is the most important part and an initial step of the production. So a critical and efficient work is involved where it involving mental stress to the labor. So if the bundle made needed to be depending upon the style. There are various sizes. So all the parts are kept together depending upon the tag information given by buyer. The tag is attached to every bundle that is been cut. So the tag information should be same in each bundle.
Tag details are:
• Purchase order number.
• Style number.
• Size.
• Quantity.
• Fabric code.
• Sales code.
• Thread used on body of the garment.
• Thread for button holes.
• Main label.
• Wash care label.
• Bundle number.
6) FINISHING DEPARTMENT:
Finishing is a vital part of a garment without finishing buyer won't accept the garments. So before going to packing proper finishing have to done. Some steps are used for proper finishing of the garment.  Thread trimmings: after making a garment, extra threads attached in the garment are removed by this process. Thread sucking: in these process garment fault is removed by the help of air. Thread sucking machine is removed the fault from the garment quickly. Vacuum table for ironing: In finishing section ironing is a most important part without ironing finishing is not complete & ironing is done by the help of vacuum table. Production record: How many products are finishing in the finishing department all those activities are record in this section. Machines used in Finishing Section:
1. Electrical steam boiler machine
2. Dryer machine
3. Washing machine
4. Stem press machine
5. Button attach machine
6. Stain remover machine
7. Boiler machine
APPAREL TERMS USED IN EXPORTS:
|Alter |To change a pattern so that it corresponds according to body measurement. | |Allowance |Extra fabric outside the seamline or within the garment to contain margins, gathers, ease, tucks and pleats. | |Applique |Smaller ornament or fabric applied to another surface by hand or machine. | |Bias |Diagonally cut or slanting cutted fabric. This direction of cutting gives extra drapability or flexibility to the | | |garment. | |Binding |A bias strip of fabric used to enclose a raw edge of the garment. | |Blind stitch |A form of stitch which is invisible to right side and nearly invisible to wrong side also. | |Buckram |A stiff fabric, used to stabilize embroidery items, or mostly used in caps. | |Dart |A fold on fabric during stitching to give a perfect curve or fit. | |Fray |Threads which come out during fabric handling. | |Ruffles |A band of fabric that is frilled, pleated used for decoration.
QUALITY CHECKING IN SAMPLING STAGE:
Quality control standards are set strictly for export, as this business is also holds the prestige of the country, whose company is doing the export. Export houses earn foreign exchange for the country, so it becomes mandatory to have good quality control of their products. In the garment industry quality control is practiced right from the initial stage of sourcing raw materials to the stage of final finished garment. There are a number of factors on which quality fitness of garment industry is based such as – performance, reliability, durability, visual and perceived quality of the garment. Quality needs to be defined in terms of a particular framework of cost. The following parameters are used in quality checking in sampling time: • Shade Matching
• Fabric Construction
• GSM (grams per square meter)
• Diameter
• Dyeing effects
• Softness
• Shrinkage
• Matching of Rib, Collars & Cuffs
• Fabric Holes
• Vertical & Horizontal Stripes
• Knitting defects such as missing loops, sinker lines, etc. • Yarn
defects such as thick & thin places
• Dirt's & Stains
DOCUMENTS USED IN APPAREL EXORT HOUSE
1. Purchase Order :
It's a legal document signed by a buyer requesting a seller to provide goods. The merchandiser issues purchase order for every garment that has to be proceed in the export house and it contains style number, description of the style, order quantity, size ratio and their quantity according to ratio, fabric consumption details, trims description, label specification, and the packing details. 2. Bill of Material:
BOM sheet contains factory made item which includes fabric and trims quantity with their calculation. This is also used for packing details and wash care details. And these are issued from the trim store. Each BOM sheet is recognized by its issue number and details. 3. Tech Pack:
It is the most important document during the order processing. Tech-pack contains all the technical information about the garment like: fabric details, tolerance, machine settings for the style. Even comments from buyers during sourcing and sampling stage are recorded to clarify any doubts and mistakes. Purchased order is transferred along with the technical sheet to all the sections while the style is passed from department to department. 4. Time and action plan:
This is the most important tool for merchandisers to finish the shipment on time. If any export maintains the production planning accurately then it will be not a big deal for them to ship out the goods within the shipment schedule.
Time and action calendar includes:
• Major Key activities.
• Actual date of each activity for timely shipment. • Remarks
DUTIES AND POSITIONS UNDERTAKEN IN THE COMPANY:
As a trainee at Victora creations from 7 may to 7 July, got an opportunity to learn merchandising process under experienced merchants. And as an internee I was suppose to perform following task: • Typing mails for buying house merchants.
• Regular follow up with sampling department.
• Collect the fabric and handover it to cutting department. • Do the Photocopies.
Work done during internship:
At the beginning of the internship they introduce me about the whole system of merchandising department. They give primary data about the functions of the different sections of the apparel export house. and the job was to communicate with the buying house merchants regarding the sampling part and send e-mails. Sometime they told to do the sample measurements to get an idea how the measurement is taken. After sometime senior merchant told to monitoring the progress of sampling. And visit the fabric store to get the knowledge about the knitted fabrics present in export house (like: jersey, pique, interlock, rib, French rib, flat back rib, loop knit, fleece, polar fleece, & jacquard.)
Senior Merchandiser told to arrange the sampling and production file ) and see what type of order followed while preparing production file like: • Purchase order in which articles number of the fabric/yarn quality, quantity and delivery details are mention in format wise. • Specification sheet which includes pictures of the garment along with their measurement. • Common sheet which include manufacturing faults and correction details from buyer side. • Trim sheet which include all the trims which will apply on the garment. Lab dips of the trim approval with their details. And also told to do the follow ups in finishing department and see the finishing process to get the knowledge about the finishing area like: how the thread cutting is done of garments, washing on garments according to buyers requirement, inspection criteria and so on.
There are so many things to learn, like: washes, How many types of washes are done on garment (like :pigment wash for giving the fade look on garment, silicon wash for soften the fabric, stone wash on garment to achieve the worn appearance etc) are done in an export line to improve the garment look or to enhance their specialty. But all these things can be done only on buyer's requirement. Sometimes merchant told to setup the showroom as buyer has to come and me how to arrange garments according to their style numbers, and also according to brands. They also taught how to make swatch boards of fabric so that its easy to show to the buyer as well as it is also easy for our reference too.
In last week of the internship after attending a meeting with buyer merchant and getting order for 21 styles. Buyer merchant asked to make a power point presentation of those styles with their required information like fabric name, color of the fabric which she chooses for that particular style, style number, GSM of the fabric, and changes which she made on those styles. Another responsibility is to make the challans for sending and receiving the samples. Which is to be prepared in all the exports for efficient procedures. Because of this I learn how to make challan. The main purpose of this study is to get an overview on the main processes involved in the apparel exports.
RESULTS AND DISCUSSION
This internship has been a good eye opener. I have never been inclined towards export procedure, it was a new experience. I got to learn different process of export department, such as, merchandising, sampling, cutting, layering, production and finishing department. During the internship period , I got to carry out the Jabong order for 21 garments which helped me in understanding how the procedure of merchandising is carried out. And also which style to give in which sequence based on printing, dyeing, embroidery and appliqué. i had to make regular follow up in sampling department with the Masterji. These processes make me understand the importance of minute details as there can be communication gap lead to mistakes. Which lead to loss. To work with an export house, got an insight into what the buyer's demands are. Also got to handle clients and take orders. Working under an export merchants helps in understand the export business very clearly and do's and don'ts of the industry.
CONCLUSION
In these 8 weeks of the practical training program, I came to know much about the merchandising and its working. I got a good exposure about what really the merchant life is about. It's waking along with targets and mind stresses every morning. The person who can manage these target and stress are shinning in this field. In merchandising, sampling is unavoidable process and delays in sample are critical. Major sample delays are at pre-production stage and remain at production stage. Reduction of this time can help in meeting the delivery date on time. The project also helped me in understanding the working and operations at the export house. I personally think that merchandising is not everyone's cup of tea but if one well-set his target high and gradually strive towards that, nothing is impossible. The only thing is required in this field is the correct attitude or a positive attitude towards attaining ones goal.
RECOMMENDATIONS
Though Victora creations is a small exporter in garment industry so there is some tips which I want to recommend. So the recommendations are: Introducing CAD system so the work can do more effectively. Re–structuring the sampling department and making it as a separate planning cell. They should have a proper washing area so that all kind of washes can be done under one roof. They can import some necessary automated machinery.
Related Topics