Why Geometry is Important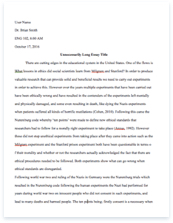 The whole doc is available only for registered users
A limited time offer! Get a custom sample essay written according to your requirements urgent 3h delivery guaranteed
Order Now
Geometry is important for many reasons. It is used in almost all bases of life, including shopping, driving, work, and especially school. It is used most all the time too, not just every now and then, more like all the time.
Geometry is used while shopping at the store. You use it to pick out an item that is not dented. Geometry is used to tell whether a fruit or vegetable is rotten, or out of shape. Knowing geometry, you can pick out the most plump and nutritious items to eat. When you choose a can of beans or soup, you use geometry to check whether the can is dented or not. Finally, when you check out, you look at the patterns and shapes on your money that you have to pay for the goods that you are buying. You need to make sure that you are using the right change in machines at the grocery store.
Geometry is used in driving. When getting in the car, you open the door by using a handle, and that handle fits the door that fits the opening. Next, to turn the car on, you must fit the right key in the hole, so that the car will start up. While driving, you use geometry while turning the wheel, knowing the connection of the wheels, and that they are round, making them roll along the pavement, turning at your control. While parking, do you use common sense, you use geometry to pick a parking spot that is not taken up, and you use it by fitting the right car in the right place. Choosing your car after you get back from wherever you were going also takes geometry. You must make sure that your car is the same one that you came in, and you check the shape of the car to make sure of that.
Working at a job takes an extreme amount of geometry use. Depending on the job, how many times you use geometry in a single day can vary from anywhere to 1 to a million times. Say that you were a teacher. When you get in the school, you must get out the key that fits the pattern in the keyhole, unlocking your classroom. Next off, while writing with the chalk on the board, you must make geometrical shapes with the chalk, forming what we call letters. A teacher must explain things in a simple enough way for the students to understand, and that uses geometry by giving out assignments on paper, where you have to make the right amount of counting for the class, and handing them out, aligning the paper with the copying machine correctly, otherwise you get an uneven copy. The ways of use are endless.
School may possibly use geometry more than any other area listed above. In school, first off, they teach you geometry, which uses geometry in a pretty simple way, ITS BEING TAUGHT. Next off, the teachers have to teach you how to write cursive and print, which takes geometrical skill, by making the shapes with your pencil or pen, maybe even a crayon or marker. Students have to do many things with geometry in school, including even their locker, which you have to make everything fit in, in an orderly way, making sure nothing gets smashed, which would mean that it would be geometrically "deformed." There are infinite ways of using geometry as a student, but to type and print them out would use too much ink to pay for.
As you can see, geometry is clearly important in everyone's life. Mainly in shopping, driving, work, and school, there are also many other areas in which geometry is used. Everything in school taught must be important, basing it off this at least.
Related Topics