Who's Better Derrick Rose or Russell Westbrook?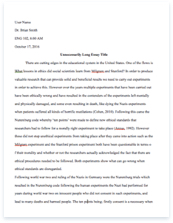 The whole doc is available only for registered users
A limited time offer! Get a custom sample essay written according to your requirements urgent 3h delivery guaranteed
Order Now
Derrick Rose and Russell Westbrook have their differences. But it comes down to who is the better guard? Russell Westbrook is a better scorer than Derrick Rose, better rebounder, average more steals, and just flat out a better defensive player. Derrick Rose is a better leader than Russell Westbrook, better clutch player, and even better at taking over games. Is it me or is the only thing people care about these days are scoring and athleticism? Russell Westbrook is the better guard because of his ability to do more on the defensive end and a better scorer on the offensive end. My brother Cam "thinks from the year of 2010-2011 that Derrick Rose is better because of the way he has pushed his team to 60 wins or more. Last season the Chicago Bulls was the number one seed in the NBA and following behind the Oklahoma Thunder in the second seed, because of Derrick Rose they were the number one seed in the Eastern Conference for two years and because of Kevin Durant, Russell Westbrook and James Harden the Thunder was name the Western Conference number one seed." This here shows you that Derrick Rose got all the credit while Russell Westbrook only get about twenty-five percent credit.
"Derrick Rose is more clutch, because the ball is always in his hand when it comes down to winning a game but Westbrook on the other hand is the second option when it comes down to winning a game" Cam said, I told him that's only because he have the scoring champ Kevin Durant which coach will always have the ball in Kevin Durant hands to make a play. "Derrick Rose has the ability to take over the game, by him being able to assist the ball he had to create more because of the lack of talent to take over games," but every team has that guy who takes over the game and Derrick Rose is that guy for the Bulls but for Thunder Kevin Durant is the guy who takes over games and Westbrook steps up when he have to. Potash, Article "Derrick Rose's devastating injury in the playoff opener against the 76ers not only ruined the Bulls chances of winning the NBA championship, but put their immediate future as a contender in doubt." In the 2011-2012 playoffs Russell Westbrook got the chance to show his leadership by being one of the top players to take his team to the NBA Finals.
With Russell Westbrook scoring ability he was the guy who took control of the game, NBA.com, he averaged "23.6 points per game" and Derrick Rose "averaged 21.8 point per game." Russell Westbrook strengths can also be his weakness; he sometimes doesn't know when to pull back off the speed. Cam, "Westbrook would be great if he knew how to control tempo for his team." That's similar to me when I'm on the court people tell me I play just like him with one tempo and in some games it could be an advantage and disadvantage it depend on what kind of game we're playing either fast or slow. When it comes to rebounding Westbrook have this advantage over Rose, NBA.com, "Westbrook average 4.6 and Westbrook averaged 1.5 offensive rebounds per game while Rose only averaged 3.4 rebounds per game." Westbrook also have the ability to steal the ball averaging 1.7 steals per game and Derrick Rose averaging 0.9 steals per game."
To me Westbrook is just a flat out better defender than Rose, if you ever watch a Thunder game watch how Westbrook moves his feet to keep the opponent going nowhere, but the only reason Rose keeps the opponent in front of him is because he is the quickest guard in the NBA so with that speed it's hard for other guards to get around him. Potash, Article "The NBA Finals series between the Heat and the Oklahoma City Thunder, while thoroughly entertaining, has been particularly difficult to digest in Chicago. Thunder guard Russell Westbrook, heretofore the next-best thing to Derrick Rose in the NBA, is rising to the top with a stellar series. His one-man, virtuoso performance in Game 4 — 43 points on 20-of-32 shooting in a 104-98 loss — left Rose in the dust and evoked memories of Michael Jordan's best NBA Finals performances.
What a shame that Derrick Rose doesn't have a Kevin Durant or Chris Bosh on his side. Or even a James Harden. What a luxury it is for Westbrook — and LeBron James for that matter — to have other playmaking threats on the floor. Rose is almost always on the floor with teammates who need Derrick Rose on the court to get open." Cam "Even though it's basically equal, I just feel like Rose has a better feel as to what a point guard should do for his teammates: make the game easier by making good passes, figuring out what defenses are doing and calling plays accordingly. Rose does a far better job than Westbrook in that category. Westbrook is always a wild card on whether he'll stick to the game plan. Rose makes the game plan." These two guards put me in a mix to decide which, the better guard is after that statement made by Cam, because they both have their strengths and weaknesses and it's hard to give one of them the title. Derrick Rose and Russell Westbrook are both great athletes and from the stats I have to hand it over to Russell Westbrook because he is just an all-around player I mean the guy is a better scorer, better defender and this previous season he should us, he can lead a team. What more can you ask from a guard like Westbrook?
Related Topics