What is the role of diplomacy in contemporary international politics?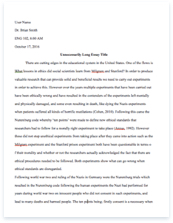 The whole doc is available only for registered users
A limited time offer! Get a custom sample essay written according to your requirements urgent 3h delivery guaranteed
Order Now
What is the role of diplomacy in contemporary international politics?What is the role of diplomacy in contemporary international politics? There is little doubt that diplomacy has changed vastly from its humble origins of fifteenth century Italy however the question remains; does diplomacy, in the truest sense still have a place in our modern world and if so how has diplomacy so dramatically changed from 'a diplomatic culture' that at the time underpinned international society' to still play a role in international affairs.
'The word diplomacy is derived from the Greek diploma, meaning a folded document, and is linked to the study of official handwriting and the idea of credentials confirming the claims of the bearer' To truly understand the role of diplomacy in a modern context one must first define the scope and parameters of the term.
What essentially is needed is and up to date definition which characterize diplomacy as it is, a many dimensional form of political action, and thereby draw a sharp focus both on its limitations and its potential. In this way, with and acute understanding, diplomacy can be utilised to effectively as a medium to potential military conflicts between nations, namely war.
For the purpose of this argumentative essay, diplomacy will be defined in the broad sense as the entire process through which states conduct their foreign relations. Diplomacy is the art and science of international relations. Diplomacy is a discrete human practice constituted by the explicit construction, representation, negotiation and manipulation of necessarily ambiguous identities. Diplomacy is essentially a quest for power of spheres of influence. Gathering and dispensing information, reporting, and negotiating, along with other means, simply serve as a means to these ends. On this understanding, diplomacy covers not only the traditional diplomatic functions-representation of sovereigns, negotiation with other sovereigns, collection of intelligence, conveying of messages and perhaps the minimisation of friction, but also most if not quite all of the processes of foreign policy formulation by state governments.
Diplomacy has two faces. On the one hand it is the vehicle through which a state asserts itself and represents its concerns to the world. However, diplomacy is also one of the principal means for conciliating, competing national interests. Thus diplomats must walk a dangerous line, balancing the need to protect their indigenous state's interests against the wish to avoid conflict with other states. In modern times some aspects of diplomacy have flourished and indeed become less conflictual and more cooperative. States who are members of NATO and the EEC are growing closer, with closer ties between nationsThe growth of interdependence amongst states and the expansion of the old Eurocentric state system into a global international society, has brought in its wake the emergence of an increasingly multilateral style of diplomacy.
'If the role of the resident ambassador has been substantially modified in the course of the twentieth century, this is at least in part because of the explosion in the number of conferences attended by three or more states, an explosion that is to say in multilateral diplomacy' . The role of the resident ambassador and his mission has declined in relation to that of other conductors of international business. The resident ambassador, in modern times has been frequently bypassed by heads of state and other ministers, who meet frequently in direct encounters. Multilateral management is essential for many issues that involve cooperative arrangements among governments.
This being the case with such exemplars as arms control and perhaps the more poignant ever present threat of terrorism from paramilitary organisations. More states and new actors have required representation and subsequently gained greater power in terms of global politicsIn terms of modern diplomacy, the example this essay will utilise primarily will be the United Nations (UN). The UN and other intergovernmental organisations convene periodic conferences to deal with the problems of food, population growth, the environment and other issue of global significance. Many less developed nations rely on such conferences to make the greater part of their diplomatic contacts, to deal with situations in their respective countries.
In the present world international system, Bull believes he can detect 'at least a diplomatic or elite culture, compromising the intellectual culture of modernity, some common language, principally English, a common scientific understanding of the world, certain common notions and techniques that derive from the universal espousal by government in the modern world of economic development and their universal involvement in modern technology'While diplomacy definitively still plays a role in international affairs, is its influence on the wane? 'In this world of instantaneous information traditional diplomacy struggles to sustain its relevance' . We as a human race tend to have either an exaggerated or too limited a view of diplomacy. We either expect far too much from the processes, and when it subsequently tends not to live up to our inflated expectations, it is ridiculed and marginalised into traditional undynamic terms which exclude not only diplomacy's essential nature but also its more modern dimensions.
There are those who argue that diplomacy, and in particular resident diplomats are merely these days' gestures of little more than symbolic significance. As regards to the functions of gathering and assessing information about foreign countries, the diplomatist is only one of the many persons engaged in this task. Furthermore with technological advances, it can be argued that in principle the function of minimising friction in international relations might be carred out without modern diplomatic institutions. To utilise an exemplar; after the Cuban Missile Crisis, a direct telephone line has been set up between Russia and the United States, in order to prevent a repeat of such a conflict.
It was Garrett Mattingly who argued that ideological absolutes drive diplomacy from the field. Some people see diplomacy, or at least more traditional mediums of diplomacy, as insignificant. 'Diplomacy is presented as one of the lesser tools of foreign policy' . Diplomacy focuses on how relations are maintained between identities that are continuously under construction, in conditions that, if not archaic, are characterized by very thin social constructs. 'In twentieth century international relations, as a rule of law and civilised international intercourse, became evermore difficult to maintain in a world of dissolving standards' .
Diplomacy has certainly not disappeared, but it has transformed irrevocably, evolving with an ever changing global world. Hedley Bull argues that there has been a marked 'decline, since the First World War, in the role played in international politics by professional diplomacy' Some learned scholars have even gone as far as suggesting that though diplomacy has changed, its principles remain primarily similar. Barry Buzan's discussion of the impact of multilateralism does convey a notion of change; however he goes onto to argue that 'its essential principles remain pretty much the same as they have been for the past two centuries'Der Derian implies that the minimisation of friction by diplomacy has been replaced by the manipulation of anxiety and the perpetuation if images of radical otherness ; depicting that war rather than peace has become the latter day norm.
Difference he argues is increasingly addressed not by political communities of diplomatic representatives, but by espionage, surveillance generated by the culture of national security which is ever in the mind of states in the present political climateIn the modern sphere the 'diplomatic culture' of which we speak has focused less on inherited noble ideals and more upon the ethic of diplomatic professionalism as it has evolved in the twentieth and early twenty-first century. Perhaps, as it has been previously argued it is the power to inspire publics, the people, which can be considered as the most powerful weapon in international politicsWith change, comes diversification. Diplomacy has very much changed from its 'traditional' norms to a more public orientated diplomacy.
Riordan argues that'Public democracy is now essential to securing the aims of postmodern states' .The question of whether public diplomacy is any more virtuous then traditional diplomacy is still a pertinent question. While some argued that public diplomacy abounds around attraction rather then traditional diplomacies art of coercion, upon fostering good international relations as opposed to domineering and malice. Bull however disregards the debate and suggests that this kind of political warfare is merely another means of swinging the balance of power to one side.
Life in a world of differences is sustained by diplomacy. To conclude, however one must acknowledge that diplomacy in the traditional sense of the word has been if not obliterated, it has been marginalised to a large extent. This essay reaches the conclusion that in the twenty-first century, under the current climate of multilateral diplomacy and the climate of fear of sub militant activity, that the diplomatic culture of yesteryear is slowly eroding away. Technological advances, NGO's, MNC's and the rise of sub-state militant groups in our current political climate have forced diplomacy to evolve along with the rest of the world. Diplomacy however, still has a markedly poignant role in contemporary international politics, as it is the primary tool that nations, states utilise through institutions such as the European Union and the United Nations to solve global crises.
References:
Ian Hall, Diplomacy, anti-diplomacy and international society, Anarchical society in a globalized world volume,, Palgrave Macmillan, 2006, 143Costas Constantinou, 'On the way to Diplomacy' Volume 7, University of Minnesota Press, 1996, 69.
Charles Webster, The Art and Practice of Diplomacy, Barnes & Noble, 1962, 152Hedley Bull, The Anarchical Society: A Study of Order in World Politics, Columbia University Press, 2002, 305Centre for Strategic and International Studies (CSIS), 1998Alan James, 'Diplomacy and Foreign Policy', Review of International Studies 19, NO. 1 (1993): 91-100Martin Wight, Diplomacy in a Changing World 1960, 308Hedley Bull, 2002, 168Barry Buzan, The United States and the Great Powers: World Politics In The Twenty-First Century, Cambridge University Press, 2004, 248James Der Derian, International Theory: Critical Investigations, New York University Press, 1994Sharp, Paul. "'Outlaw diplomats' and 'Inlaw Media'" Paper presented at the annual meeting of the International Studies Association, Le Centre Sheraton Hotel, Montreal, Quebec, Canada, Mar 17, 2004, 14. Online . 2008-09-06 http://www.allacademic.com/meta/p72394_index.htmlShaun Riordan, The New Diplomacy, Polity Press, 2003, 132
Related Topics