What is the main objectives of the firm?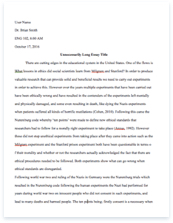 The whole doc is available only for registered users
A limited time offer! Get a custom sample essay written according to your requirements urgent 3h delivery guaranteed
Order Now
There are two primary schools of though as to what the objective of a form should be. Traditionally it has be to maximise the wealth of shareholders but in recent times the view that the primary objective of a firm should be to maximise stakeholder value has begun to gain traction.
Shareholder Wealth Maximisation
Shareholder's gain wealth through capital gains (increases in share price) and through the receipt of dividends. Due to the vague and complicated nature of this objective other objectives are commonly suggested as possible substitutes. examples of such substitute objectives are:
•Profit maximisation
•Sales maximisation
•Survival
•Improved efficiency
•Social Responsibility
Stakeholder Value Maximisation
A stakeholder is anyone that has an stake in a company, e.g. shareholders, employees, suppliers, etc. The stakeholder value maximisation view argues that in order for a firm to function it must be able to satisfy all of its key stakeholders, not just its shareholders.
Legal position
http://www.brookings.edu/~/media/research/files/papers/2012/6/18%20corporate%20stout/stout_corporate%20issues.pdf
http://www.enterpriseethics.org/Portals/0/PDFs/good_business_chapter_07.pdf http://bizfinance.about.com/od/Basic-Financial-Management/a/what-is-shareholder-wealth-maximization.htm
Related Topics