"Wedding of Zein" by Tayeb Salih and its portrayal of women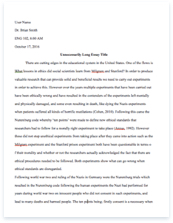 The whole doc is available only for registered users
A limited time offer! Get a custom sample essay written according to your requirements urgent 3h delivery guaranteed
Order Now
In the Wedding of Zein written by Tayeb Salih, the portrayal of women in my opinion changes through out the story. They start off being the slaves of the man's power by adapting that one man has the power to get them married if he falls in love with them. From that, the same man wanted this one woman who was independent, smart, and could careless about what people thought of her. To that same women who had the courage and will to go up to this man with powers and ask for his hand in marriage.
I think that its first important to characterize Zein, who plays a very important role in the story as well as in this essay. Zein is sort of a "holy fool" in his little village. He is not exactly crazy, or foolish, but is clearly peculiar. He seems to promote laughter and good feelings wherever he goes, although sometimes this is at his own expense. Many of the villagers laugh at him and with him. Not only was he the most peculiar in town, he also was believed to have special powers that would marry any women he would fall in love with. Zein has his eyes on numerous women through out the book. He would be obsessed with all of him until his love would be transferred to another heart. He was a "broker, a salesman, or a postman" of love. His powers are explained in the book by his close friendship with Haneen, a pious man who is "wholly dedicated to his religious devotions". Zein also undergoes a transformation from village clown to responsible and even modern member of the community.
At the beginning of the, young women at very much encouraged by their mother's to go after Zein, who may I remind has no attractive features, nor a brilliant mind. It quotes in the book that
"No sooner did the women hear that that Zein was in a nearby house than they'd flock to him, for they were amused by his raillery. Mothers would urge their daughters to go along and greet him, and lucky the one that gained a place in his heart and whose name was upon his lips when he went out, for such a girl was guaranteed a husband with a month or two."(pg.43-44,Salih)
What an extraordinary passages, which explains so much. It shows how women are secondary in the village and marriage being an obligation to them, came to this extent for them to take, so that they can accomplish this one task. Women would follow Zein, offering him goods, as though women were beggars. Zein would notice of his importance and became aware of his surrounding. He would then play hard to get with women, and would show much hesitance before accepting any invitation.
Though the author shows a weak side of women, he makes it up by showing strengths of women as well. He does this by introduces a character named, Ni'ma. She is beautiful, independent and Zein takes a liking to her and before whom he has never made a fool of himself. A favorite passage of mine that best describes Ni'ma:
"When she grew up and was no longer a child, the heads of both men and women would turn as she passed them on the road; yet her beauty meant nothing to her. She also recollected how she had forced her father to put her into the elementary school to Koran, where she had been a lone girl amongst boys…Ni'ma grew up a serious child, the pivot of her personality being a sense of responsibility."
The author is telling us something with this passage and also with the character, Ni'ma. Although at the beginning of the story he portrays women as weak, he is now telling us that all women are not like that. And that we all have a vast different amongst each other. Ni'ma is
She, and she alone, hold this honor. Their courtship, and the impact it has upon the village, comprises a highly provocative, and ultimately warm, view into human nature.
Related Topics