Wal-Mart Company and Industry Analysis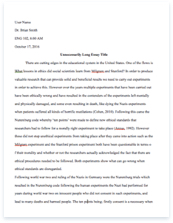 The whole doc is available only for registered users
A limited time offer! Get a custom sample essay written according to your requirements urgent 3h delivery guaranteed
Order Now
Wal-Mart is an American public corporation that operates in the retail and department store industry. It is number one ranked company on the Fortune 500 and is considered an unstoppable and unavoidable force in the retail industry according to Hoover's online database. Wal-Mart is the largest retailer in the world with a size larger than Europe's Carrefour, Tesco, and Metro AG combined.
Wal-Mart's headquarters can be found at 702 SW 8th St., Bentonville, Arkansas 72716. The current chairman is Robson Walton and the current president and CEO is 58-year old Lee Scott Jr.  Mr. Scott was elected to the position of CEO in January 2000 after rising through the ranks of Wal-Mart's logistics operations. As Executive Vice President of Distribution, Mr. Scott was able to develop Wal-Mart's distribution operations into one of the most efficient and technologically advanced logistical networks in the world.
Wal-Mart operates a total of 6,775 retail stores which include 1,075 discount stores, 2,250 supercenters, and 580 warehouse stores known as Sam's Club. Sixty percent of these stores are to be found in the US. Wal-Mart is also in the process of expanding its operations overseas. It is currently the number one retailer in both Canada and Mexico. Apart from North America, Wal-Mart also has operations in eleven other countries from Costa Rica to Japan. The company is currently in talks with Bharti Enterprises, an Indian Conglomerate, to start a joint venture for Wal-Mart operations in India. The two main competitors of Wal-Mart in the US are Costco Wholesale and Target.
Wal-Mart's mission statement is "We save people money so they can live better". As a retailer, Wal-Mart's core task is to be able to provide the lowest cost to its customers. Wal-Mart operations are therefore organized toward this central goal. Some of these operations include the development of information systems for supply chain visibility, developing their own brands and products, developing an efficient and sophisticated logistical backbone and developing a wide array of low cost merchandise suppliers from around the globe.
Sam Walton, the founder of Wal-Mart established three main beliefs for the company, namely respect for the individual, service for customers and to strive for excellence. Today, the company has a ten point code of ethics promoted globally by its Global Ethics Office. This code of ethics emphasizes fairness and propriety. Fairness as a doctrine as well as by a codified rule against discrimination, manipulation, misrepresentation and cooperation with possible investigations. Propriety is found in its dedication to following the law, avoidance of conflicts between work and personal affairs, refusing to act unethically even under order and duress and the duty to report ethics violations.
In 2007, Wal-Mart had revenues of $348.6 billion up 10% from 2006 and 20% from 2005. Gross profit last year was $84.4 billion up 12% from the year before. Its two US competitors, Costco Wholesale and Target, only managed to make $64.4 billion and $59.4 billion respectively in the previous year. Total assets by January 31, 2007 was valued at $151.2 billion.
Wal-Mart shares are traded on the New York, Berlin, Düsseldorf, Frankfurt, Hamburg, Hanover and Munich stock exchanges under the ticker WMT. The price for WMT at the New York Stock Exchange as of the close of trading on March 14, 2008 was $49.82.  Wal-Mart paid dividends of $0.67 per share in 2007 amounting to a total of $2.8 billion.
Aside from being the largest retailer, Wal-Mart is also the largest employer in the United States with 1,900,000 employees as of 2007. While most of these jobs are to be found in the customer service and retail departments, Wal-Mart is also defined by the caliber of its management associates. These management associates undergo an intense 17-19 week training program in one of around 600 training stores. Some divisions that management trainees  might end up in include merchandising, operations, replenishment and finance. Aside from management and retail, some other Wal-Mart departments include realty, pharmacy, information systems and even aviation.
In the US, the department and discount store industry earns around $475 billion annually. The industry is highly concentrated with the 20 largest companies holding 95% of the market. Demand in the industry is dictated by consumer income and interest rates. Profitability for firms in the industry is directly linked by their merchandising ability. This gives an advantage for firms like Wal-Mart which has the advantage of scale working for it. The scale of Wal-Mart works to its advantage in issues like purchasing, distribution and advertising.
Two trends in the industry has been increased use of computer systems and the increased demand for organic foods. The use of computer systems is now viewed as essential for supply chain management and for collecting market information. Wal-Mart set the lead with its computer systems which continually tracks the sale of each item and then automatically places orders when stocks are forecast to run low. The health movement has also penetrated Wal-Mart. It first offered natural foods in its Plano, Texas supercenter in 2006.
Output for the retail industry is forecast to increase at a compounded yearly rate of 4.2 until 2012. The biggest risk for the industry is the slowdown of the US economy which will tend to limit consumer spending. Some important industry ratios for Wal-Mart include the return on assets ratio and the return on sales ratio. Executives watch these ratios and make sure that Wal-Mart's ratios always outperform the industry standard.
Bibliography
Hoovers. (2008). Wal-Mart Stores, Inc.. In Hoovers Online. Retrieved March 16, 2008, from http://www.hoovers.com/wal-mart/–ID__11600,ticker__WMT–/free-co-fin-factsheet.xhtml.
Wal-Mart Stores (2007). 2007 Annual Report. In Wal-Mart Corporate Website. Retrieved March 16, 2008, from http://media.corporate-ir.net/media_files/irol/11/112761/2007_AR.pdf
Businessweek. (2008). Wal-Mart Stores, Inc.. In Businessweek Online. Retrieved March 16, 2008, from http://investing.businessweek.com/businessweek/research/stocks/snapshot/snapshot.asp?symbol=WMT.
Related Topics