Virtual Organization Memo (Riordan Manufacturing)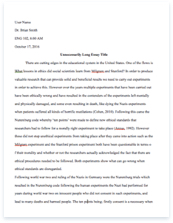 The whole doc is available only for registered users
A limited time offer! Get a custom sample essay written according to your requirements urgent 3h delivery guaranteed
Order Now
Riordan Manufacturing's finance and accounting department has been unable to achieve anything remotely resembling "seamless compatibility" as far as their operating systems are concerned. Some Riordan finance and accounting information is provided to corporate via data files. Some data is provided via hardcopy reports and must be re-entered. Other data is provided via data files but must be converted (redirected) to the proper account codes. Subsequently, Riordan has experienced some situations regarding finance and accounting system outputs at the consolidated level.
The consolidated close of the General Ledger and subsequently the Income Statement and Balance Sheet is labor intensive and normally not completed until 15-20 days after month end. An audit (to include external auditors) is required each month and is costly and labor intensive. Compliance with new government required reporting requirements at the consolidated level is difficult at best. Riordan Enterprises finds the situation unacceptable and has mandated a solution or alternative be recommended, which is where I can be of assistance. While this situation is transparent to customers and suppliers, it still has to be resolved.
Riordan Manufacturing currently has an after tax net profit of $1,990,495. Their total operating expenses totaled $5,318,115. Their sales totaled $46,044,288. Riordan Manufacturing has three operating entities, Georgia, Michigan, and California, plus a joint venture in the People's Republic of China. Basically, the operating entities each have their own finance and accounting systems and they provide input that is consolidated at Corporate in San Jose. During the due diligence process in which Riordan acquired the operating entities in Michigan and Georgia the matter of financial and accounting system's compatibility was not addressed. A project could be created to address all of the issues that the company is facing. The primary goals of the project are to document the current environment, forecast business technology needs, and provide recommendations on the company's systems integration, acquisitions, and consolidations. Observation indicates that the method of sharing information is not adequate between locations. There is also a disparate IT environment and the servers are not centralized creating extra administrative time and travel expenses.
Connectivity between locations is no longer fit business needs; however, utilizing a satellite link would be expensive. The best option to eliminate the issues that the company is experiencing would be to consolidate Riordan's network infrastructure. Riordan Manufacturing is an international corporation with 550 employees and 4 locations. Each location contains four nearly identical networks that are patched together over a variety of WAN connections. The corporate headquarters in San Jose, CA has the most modern network and will become the home base for all Information Technology.
There is unnecessary hardware redundancy in the current network that is not needed in the new infrastructure plan. This network conversion standardizes the hardware in each remote facility. The elimination of hubs and the addition of switches will improve the network throughput, which will be necessary with the addition of the proposed terminal emulation system. The elimination of the satellite link eliminates an expensive piece of the leased line expense (leased line expenses = $50,400/yr). Another benefit is the elimination of unnecessary equipment, which can be sold to offset the cost of implementing the net new systems. Each office can be converted individually and the problems that occur during the conversion can be ironed out as they are discovered.
The overall server plan is unchanged across the corporation but we anticipate employees will need some training related to using Terminal Services. The proposed changes will help reduce Riordan's expense in licensing ($42000 per year) as well as IT related travel expenses ($22000 per year). The changes will also help streamline the operations, and assist in customer support by eliminating different operating systems and hardware platforms. This is a win-win scenario for all of the stakeholders of this project, providing a more homogenous system and reduced labor.
Related Topics