Violent Media is Food for Children-Gerard Jones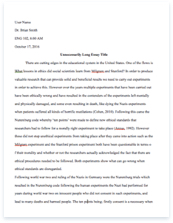 The whole doc is available only for registered users
A limited time offer! Get a custom sample essay written according to your requirements urgent 3h delivery guaranteed
Order Now
            Gerard Jones is a well known comic book author who is more popular for his statement "violent media  good for children". His works "Honey I am home", "The Trouble with Girls" , "The undressing of America" are a big success.
            Action and Violence are often confused words and i feel the same thing has happened in this case. Action can be defined as armed conflict/the way in which something works or moves. Violence can be defined as behavior involving physical force intended to hurt some one.. In his words Gerard says,"I'm not going to argue that violent entertainment is harmless" and quotes some examples of giving his son comics of Tarzan to help him climb the tree and quotes a girl who acts as a tom boy in her childhood and becomes  successful in getting girls and boys together later with the help of stories to get out of  her fantasies.
            I agree with Mr. Gerard Jones up to some extent that fantasies help children to try and know something which cannot be learned due to barriers made by parents. It helps children to understand their powers of imagination and to forget their helpless and limited power. But I do not agree that the blood shed in comics and video games or any such media can help them manage their rages. As increasing violence in media would certainly damage the social balance and corrupt child's  thoughts and imagination.
            As no immediate punishment is shown in most of the violent scenes there is a chance that children are influenced and fancy the violent path rather than being social and friendly with other children. It is suggested to monitor children with what they are watching and playing even though they have to be given the freedom  they deserve.
References
From the book- Power play, by Gerard Jones and Melanie Moore, Ph.D., coming from Basic Books in 2001
Related Topics