Vietnam: Lunar New Year Festival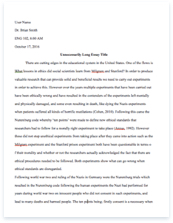 The whole doc is available only for registered users
A limited time offer! Get a custom sample essay written according to your requirements urgent 3h delivery guaranteed
Order Now
Every country has its own important festivals which have the customs characteristics and the different meaning. Western countries have some holidays such as Thanksgiving, Halloween, Christmas,… Korea has Harvest festival (Chuseok), Buddha's birthday (Chopail), Festival for servants (Meoseumnal),… Japan has Lake Shikotsu Ice Festival, Japanese Lantern Floating Festival, Miki Autumn Harvest Festival, Doll Festival,… China has Lantern festival, Blue Dragon Festival (Zhonghe Festival),… Vietnamese has many holidays such as Hung Kings' Temple Festival, Mid-Autumn Festival, Vu Lan Festival, Ba Thien Hau Pagoda Festival, Welcoming the Lord Whale Festival, the death anniversary of the founder of jewelry,… Among them, Tet is the most important and popular holiday.
Because Vietnam is a country in the Eastern hemisphere that was influenced by China for many years, the Chinese New Year and Tet, the Vietnamese New Year has many similarities. Tet often falls between late January and the beginning of February in the Gregorian calendar because Vietnamese are using the Chinese calendar. In developing society, everyone are very busy, children busy in school, adult bussy in work. They always want to have a meal in order to reunite and to talk with their families. But it's so difficult for many people, especially, some people are living away from home, Vietnamese are living in abroad. Therefore, Tet has become so similar and sacred for Vietnamese when spring arrives. When Tet is coming, everyone always feel excited, thrilled and homesick because Tet is an occasion when people can come back to their homeland so as to reunite with the family. So, what are the meaning of Tet and what do people do to prepare on Tet holiday?
Tết Nguyên Đán, or Vietnamese New Year, is the biggest festival in the traditional festivals of Vietnam, so its meaning is also very sacred and deep. First, Tet shows the connection between God, Heaven, Earth and human. People usually think that it is a chance to honor the gods who are related to the gain and loss of crops such as Earth god, Rain god, Thunder god, Water god,… Farmer also does not forget to thank animals, trees which have helped and feed them. Vietnamese choose Tet to be an opportunity to give thanks. On these days, children thank their parents; parents thank grandparent and ancestor; the staff thanks the owner,… In contrast, the owner also thanks their staff by organizing the party or giving them Tet gifts. Besides, Tet is also a day which every family can reunite. According to the conception of Vietnamese, when Tet comes, everyone always look forward to coming back to their homeland in order to reunite and worship the ancestor.
For some people who are living in abroad, they can not come back to their native land but they still try to celebrate the festival in the same traditional way so as to relieve their homesickness and never forget the custom handed down from generation to generation. Tet is also a chance to welcome the ancestors back for the family reunion. Moreover, Tet is "refresh" day for Vietnamese. Tet is the first day of the New Year, people have the opportunity to review their old story and refresh everything. Everyone think that if anything in the first day of the New Year is favorable, they may have more luck in life and work. To refresh, they can start by cleaning, painting and decorating the house. Floor, wall, table, chair… are cleaned, incensory is polished. Adult and children bathing and wear the new clothes. This is also an opportunity to refresh the emotional. All the debt will be paid before the New Year comes, the sorrow and argument will be removed. In these days, people smile, talk politely together to expect the upcoming year relationship will be good.
The New Year is also the day of optimism and hope. Vietnamese believe that the old year goes over, it will take the unlucky things away and the New Year will bring the optimistic belief in life for everyone. Tet is also the wedding season. Couples like to get married in the new year, spring sky and earth are very beautiful, spring is also season of hope. They hope to have more happiness in new life with their wife or husband. Tet is the birthday of everyone, who also added one year old, so when they meet, they usually congratulate each other "happy new age". In these days, adult always welcome for young children and the elderly by giving lucky money for them. After New Year, each child will feel more mature and have more responsibility with their family. In addition, Tet is also an opportunity for children to be transmitted from adults and society about traditional cultural values. For adult, Tet is also a timeless lesson. We learned about Tet when we were a child with lessons about love, about family relationships. Then, we learned about the beauty of industriousness and the gratitude from the stories about Chung cake, sticky rice cake and watermelon. When growing up, Tet teaches us about the meaning of life, the position of each person in community, in history, in universe.
Vietnamese believe that Tet is a very important day of the year so they always prepare everything carefully in the days before Tet. The preparation for Tet is take place very soon because it requires many steps. Officially, Tet includes the 1st, 2nd and 3rd day in Lunar Calendar, however, Vietnamese often spend about nearly a month to celebrate this special event. There are three main activities in this month: shopping, cleaning and decorating houses, and "Tat nien" parties. In the days before Tet, all members of families will clean and decorate their houses together because they want their house is beautiful and clean in these days. They clean the floors, windows, paint their homes and rearrange the furniture. Besides, they will decorate the peach branch and kumquat tree with small balls or colored lights. Vietnamese families usually have an ancestor altar so in the days before Tet, they will clean and prepare many things so as to place on the altar. Traditionally, every Vietnamese family always believes that the ancestor worship is important, so preparing and decorating altar in three days of festival is meant sacred to Vietnamese. Ancestor altar is the traditional cultural beauty of our nation.
Vietnamese live so emotionally, they always remember their ancestors. Therefore, they will show filial piety by the ancestor worship. According to the flow of time, everything can be changing, but the ancestor worship of Vietnam still exists to today. Often, the altar is placed on the middle of the house and always having the five fruits tray with the green rice cake, candies, flowers on the altar. People will decorate the altar with fruits, Chung cakes or flowers and they can also hang "Câu đối" couplet next to two sites of the altar. Moreover, shopping is also the interesting activity before Tet. There are many items which have to be bought in the days before Tet. Two necessary items which have to be bought are peach flower branches or yellow blossoms (Hoa Mai) and kumquat tree. They will go to flower market so as to select flowers and trees carefully. People will also buy food and drink such as cakes, sweets, candies, roasted watermelon seeds… to offer and to store because on New Year's Day, most shops are closed.
Therefore, streets and market are full of people on these days. In addition, according to the Asian conception, people always want to have some things new in order to welcome New Year. Therefore, they will go to the market to buy new clothes to wear on Tet. Children will have new clothes, new shoes which are bought by their parents so that children can wear them when Tet arrives. For people who are living away from home, they will try to come back their homeland so as to reunite with family, bring some present to donate their parent and relative. Besides, friends often meeting before Tet, it is called New year Eve's party ( Tất Niên). New year Eve's party is the party which ended a year. In this party, everyone usually send the best wishes and forgive each other for the mistakes.
In the night before New Year's day often called to be Giao Thua, people often organize Eve worship and go to the temple so as to pray for family, relative have many lucky, happiness,… Giao Thua is the most sacred of the year, so the first houseguest who step into your home in the new year is very important, they can affect to your families in that year. If this guest is a person who has well educated, well respected, successful, famous… your family will believe that they can receive luck throughout the year. This belief still remains nowadays, especially, for families with businesses. Moreover, in the night before New Year's day, everyone will go to see firework with family or friends because they believe that firecracker can chase demons and depression of the old year. Nowadays, due to the new requirement of life such as environmental protection, occupational safety,… firework have gone into the past, but there are some places still held firework so that everyone can see.
Ancestors Altar or God Altar
Vietnam's New Year has many customs such as giving away red envelopes, making offers for the Ancestors. Giving away red envelopes is a cultural custom which has been maintained for generations. Traditionally, the red envelopes symbolize luck and wealth. On Tet, the older people will give the lucky money for the younger people. And the older ones will give some advice or encourage the younger ones to obey their parents, to keep up with the schoolwork,… Besides, the younger people can also prepare the lucky money for their parents or grandparents and wish each other good wishes. Making offers for the Ancestors is also an important custom on Tet. This ceremony is held on the first day of the New Year before noontime. People will perform the proper ritual so as to invite the souls of the ancestors to join the celebration with family. This is the time which families honor their ancestors and show the welfare of the family.
The red envelopes ( Lì Xì)
When we talk about Tet, we have to mention the traditional symbol such as Apricot flowers, peach flowers, kumquat trees, five fruits tray and Chung Cake. Coming to Vietnam on Tet, the visitors will be engulfed in an ocean of colorful flowers. Blossoms and flower buds are the symbols of new beginning. Apricot flower and peach flower are widely sold and bought during Tet. Hoa Mai, which is the yellow apricot flower, is often seen in Southern Vietnam and decorated during Tet with meanings of prosperity and well-being for the family. Peach flower ( Hoa Dao) is often seen in Northern Vietnam. People in Northern Vietnam believe that peach tree in the house can chase the devils. Everyone always said that Tet will not be Tet if there is no sight of Hoa Mai and Hoa Dao in every home.
Apricot flower ( Hoa Mai) Peach flower (Hoa Dao) Besides, a five fruits tray is put on the altar on Tet holidays as a symbol of gratitude of Vietnamese people to Heaven and Earth and to their ancestor, which shows their wish for a comfortable and rich life. It is said that a five fruits tray are a symbol of five basic elements: metal, wood, water, fire and earth. Some people also believe that five fruits symbolize five fingers of a person's hand to create wealth and materials for their own demands and for their ancestor offerings. However, simply speaking, these five fruits represent the good things which God and Earth send to man.
This is one of the Vietnamese people's lifestyle "Think of the grower when you eat the fruits". With these special meanings, whether the rich or the poor, on Tet, Vietnamese people always choose the best five fruits tray for the holiday. Fruits selection varies according to locality, weather conditions and household custom. In the North, a five fruits tray is decorated with pomelos, peaches, kumquats, bananas and persimmons. Differently, the Southern people prepare the five fruits tray with custards, coconuts, papayas, mangos and figs. The five fruits tray has become a nice custom of Vietnamese people in Tet holidays. It is one of things can not be missed when Tet festival comes. It presents the gratitude for the ancestors and the desire of happiness, good luck and the life of plenty.
Five fruits tray
Banh Chung (Chung cake) is one of the most traditional special foods for New Year of Vietnamese. For the Vietnamese, making Chung cake is the ideal way to express gratitude to their ancestor and their homeland. According to the legend, 3000-4000 years ago, Chung cake is invented by the 18th Prince of Hung Emperor in the contest about looking for new Emperor. In the contest, Prince Lang Lieu made round and square cake, the round cake (Banh Day) symbolizes the sky and the square cake (Banh Chung) symbolizes the Earth. In the ancient conception, the Earth is square, so Chung cake's shape is square. Vietnamese always make Chung cake in the Lunar New Year. Up to now, Chung cake has become the most famous and irreplaceable traditional Vietnamese food in Tet holidays. Banh Chung is made of sticky rice, pork meat and green bean, these ingredients are wrapped inside an special leaf which is called to be Dong leaf.
Making Chung cake requires the care and the precision in every step. The rice and green bean has to be soaked in the water for a day so as to make it stickier. The pork meat is often soaked with the pepper for several hours. Wrapping and tying Chung cake with bamboo strings requires skillful hands in order to make it a perfect square. In the Vietnamese traditional conception, the process of making Chung cake is an opportunity so that families can reunite and come together. Sitting around the warm fire, all members in the family tell each other the past stories and are ready for a New Year with wishes of best things. Nowadays, in the big cities, everyone are always busy with their work, so they don't have many time to prepare Chung cake, however, the habit of worship ancestor with Chung cake never changes. It is the evidence of the loyalty and the deep gratitude of Vietnamese people to their ancestor.
Banh Chung (Chung cake)
In summary, New Year's Day is the most important and popular festival for the good cultural traditions of Vietnamese people that everyone need to promote. Vietnam has many changes, however, the Lunar New Year festival will never change because it is an opportunity so that everyone can reunite each other in the warm atmosphere with their family in order to relax, to review the old stories and to send each other the best wishes for a new year. With those valuable traditions, our Vietnamese should keep forever the traditional cultural beauty of Tet, in spite of going to anywhere, that traditional culture is still maintained and promoted forever. The meaning of Tet has a radiant beauty and a high value which is not less than any cultural festival in the world.
Therefore, in my opinion, we have to find ways to promote the beauty of Tet festival. Preserving the old custom aims to maintain and develop the spiritual meaning and cultural beauty of the traditional New Year in every Vietnam human heart. Being a Vietnamese, we should also introduce to the international friends about the traditional New Year of Vietnamese people, about the traditional flavor and cultural feature of Tet so that we can proud of that traditional beauty. If you have a chance to visit Vietnam, you should choose this time for visiting because of many beautiful decorations outside the street and delicious foods for eating. Tet is a lesson which is repeated every year for both kids and adult but it is always new and never learned all. Therefore, learning to preserve the good traditions and cultures which have existed for thousands of years in the modern spiritual life of Vietnam people is the personal responsibility of every Vietnam people.
References
Gioi T. (2008). Giữ gìn truyền thống Tết. Báo Giác Ngộ: Ho Chi Minh,
Vietnam.
Hoang, Nga TT. (Monday, July 18th, 2011, 16;45). Nguồn gốc và ý nghĩa nhân văn của Tết Nguyên Đán. http://htu.edu.vn/khoa-su-pham-tieu- hoc-mam-non/300-nguồn-gốc-và-ý-nghĩa-nhân-văn-của-tết-nguyên- đán.
Lien H. (01/02/2011, 09:28). Ý nghĩa của mâm ngũ quả trong ngày Tết cổ truyền. http://www.vietnamplus.vn/y-nghia-cua-mam-ngu-qua-trong- ngay-tet-co-truyen/79006.vnp.
Newsun. (10/12/2009). Phong tục ngày Tết dân gian của Việt Nam. http://www.kenhsinhvien.net/topic/phong-tuc-ngay-tet-dan-gian-viet- nam.1599.html.
Related Topics