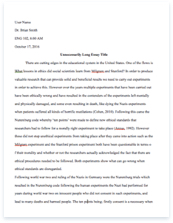 The whole doc is available only for registered users
A limited time offer! Get a custom sample essay written according to your requirements urgent 3h delivery guaranteed
Order Now
Given the scenario of a healthcare organization, answer the following assessment questions from a risk management perspective:
1. Of the listed risks, threats, and vulnerabilities identified in the table above, which one requires a disaster recovery plan and business continuity plan to maintain continued operations during a catastrophic outage? The one threat that would require a DRP or a BC would have to be if a fire destroyed the primary data center.
2. Which domain represents the greatest risk and uncertainty to an organization?
The domain with the greatest risk to an organization is the user domain.
3. Which domain requires stringent access controls and encryption for connectivity to corporate resources from home? The remote access domain should have stringent controls.
4. Which domain requires annual security awareness training and employee background checks for sensitive positions to help mitigate risk from employee sabotage?
The LAN domain because you have users and workstations below it and if security clearance to handle server information is needed it can be obtained.
5. Which domains need software vulnerability assessments to mitigate risk from software vulnerabilities? Workstation domain
6. Which domain requires AUPs to minimize unnecessary User initiated Internet traffic and can be monitored and controlled by web content filters? The WAN domain
Related Topics