Use and promote systems that develop communication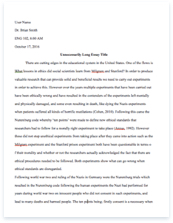 The whole doc is available only for registered users
A limited time offer! Get a custom sample essay written according to your requirements urgent 3h delivery guaranteed
Order Now
Analyse the barriers and challenges to communication within own job role. Communication is a fundamental relationship building skill in the workplace. If people don't communicate well they limit their ability to connect on any meaningful level. It's important that I show respect to those I work with. Communications should be conducted in an appropriate, open, accurate and straightforward way. Workplace relationships become a lot stronger when people can clearly and effectively communicate what they need and allow others to do the same. There are many barriers to effective communication, the first barriers to check out are: Physical barriers – these may be things like distractions or noise, such as the TV on.
I would position myself so that I am close enough to be heard but not invading the individual's personal space. Psychological barriers – it could be personal problems and worries which can lead to lack of concentration, memory loss (dementia). Language difference – this could be due to the choice of words used, other linguistic abilities may differ from my own leading to poor explanations and misunderstandings. Lack of subject knowledge – again this can lead to poor explanations or answers to questions Stereotyping – when an individual has preconceptions about another individual, it makes it difficult for the individual not to view the other individual's communication with prejudice.
Implement a strategy to overcome communication barriers. By carrying out an assessment on the individual as a manager I will be able to establish their communication needs. If barriers to communication have been identified I am in a position to help overcome it. It may be by working with other professionals like speech therapists, translators and more. Also I need to ensure that staff are aware and trained in different communication needs of all different individuals. Communication is not only a verbal process, observing an individual's facial expression and body language are very effective ways of interpreting an individuals needs. In order to minimise any barriers you should always speak clearly and slowly, explain carefully and check that they have understood what you are saying and give the individual time to ask questions and respond.
Use different means of communication to meet different needs. There are many different means of communication which may include one or more of the following: Verbal – communication is a two way process and its important when communicating to listen as well as to speak. As a manager I will need to be able to adapt my communication depending on who I am communicating with. I would communicate differently with a G.P and a carer than I would with a service user with dementia. Here are some aids I may use to verbally communicate. Interpreter – used if a service user speaks a different language, this can also include sign language. Translator – this is a person who changes the written words into an easier format for the individuals to read. This could be Braille or symbols. Advocate – is someone who speaks on behalf of an individual when they are unable to do so.
Non-verbal – more than 90% of what we communicate is through non-verbal communication, this is communicated by our body language, how we stand, our facial expressions or by the movement of our hands. Body language plays an important role in communication, nodding, smiling and leaning toward the individual shows interest in what they are saying. Sign – this is more commonly the use of signs and symbols, it requires the individual to undertake training on the correct forming of signs and types of symbols.
There is the British Sign Language (BSL) used to communicate with individuals suffering from hearing loss. Makaton – used as an aid to support speech, not replace it, is deaf blind manual alphabet, modified version of BSL, finger spelling alphabet is used. Pictorial – picture communication systems. This aid helps individuals to be independent, as they are able to exchange a picture of what they want from a compiled album of pictures using flash cards and picture aids. Electronic – technical aids, these can include things such as talking computers. For individuals with sight loss these computers read out the text on the screen to assist individuals with impaired vision.
Monitor the effectiveness of communication systems and practices First I need to establish a base line of each individual's communication skills and methods they use and establish this during the initial assessment. This needs to be recorded accurately and discussed with other members of the team. This information together with the communication method the individual prefers and any aids which they use to support their communication will then be written into the individuals care plan so that any changes to the base line can be monitored. In order to monitor the effectiveness of the plan regular reviews need to take place in order to check for improvements or any decline in the individual's communication skill. Regular staff meetings/handover are very important in the monitoring process. As a manager my role is to collate this information and update the individuals care plan and to take in account any monitored changes.
Evaluate the effectiveness of existing communication systems and practices. The agreed methods of communication and support are only effective for as long as the individual's communication skills stay the same. If their skills change then so does their support needs. As a manager I will be expected to recognise and act on changes to the individual's communication skills. It can be done by monitoring feedback from staff, the individual, the individual's family and any other professionals involved in the individuals care by observing the individual when they are communicating with you, carers and their friends and relatives. In this way I am able to evaluate if the communication method is still working. The most obvious changes are when an individual is not able to do what they used to do. I may have noticed that I have to repeat things more often or that the TV or radio has got louder than before as well as the individuals communication skills becoming worse.
This may be that an individual may have had a stroke which could interfere their speech but therapy and lots of encouragement could improve their speech which in turn can help them to communicate again. All this information must be collated, discussed and available to everyone in the care team. Other communication methods in the work place may include staff communication books, daily notes which are not confidential, staff notice boards. Details of personal development, training opportunities, staff rota, staff handovers, discuss recent events re individuals, complaints procedure – everyone should be aware of the process and how to complain. Care plan records – confidential daily records, supervision – staff can discuss any issues.
Lead the implementation of revised communication systems and practices.
As a manager it's my role to lead the implantation of any revisions needed to communication systems and practices. I will need to have monitored, evaluated and proposed changes needed. The next step will be to implement any necessary changes which will improve communication in the work place. This will involve writing a report and devising an action plan at how the proposed changes may be achieved.
Use communication systems to promote partnership working.
Effective partnership working is built upon a clear understanding of the different roles each person has and their approaches to partnership working. Shared records like electronic, written, emails, face to face, working effectively together with professionals, agencies and organisations enhance the wellbeing of people, and provide positive support and improved outcomes. As managers we use a variety of communication. Systems used within our workplace could include service users daily care plan notes, communication book and daily handover. This ensures good team work and partnership working. External partnership working could include calls to book appointments for service users with hospitals, doctors, opticians, liaising with other professionals such as the district nurse, chiropodist to arrange visits and calls to/from service users relatives.
Within my organisation I will designate people with designated jobs to complete in relation to partnership working. As manager I may be responsible for effective communication and partnership working which may include ensuring notes from meetings and clinical reviews are taken, circulated and agreed, ensuring referrals to other services or external agencies are made in an appropriate way following operational policy and procedures required and/or external agencies are followed up if no response is received and ensuring all service users are given a copy of their care plan and information regarding their treatment and care. Team working is very important, service users could be placed at risk if different teams fail to communicate effectively, in order to minimise this risk the team must communicate with each other effectively.
Compare the effectiveness of different communications systems for partnerships.
Effective communication between partners is essential to good partnership working. Without effective communication staff can sometimes feel isolated, interaction needs to be ongoing and needs to be mindful of the need to reduce jargon and to promote a clear understanding, inclusion of the views of service users and their carers are also important to the communication process as a meaning of helping staff to look at things in new ways and to bring diversity and creativity to the process.
There are many different communication systems which can be used, computerised systems with shared records and access for example, hospital and G.P's now share some computerised medical records, this ensures continuity of service with immediate access to records and avoids the need for paper records which increase the needs for secure storage and accurate filing. This also allows for faster retrieval of information and an increased frequency with which information is collected and shared. For any system used it has to be available, effective and efficient in order to benefit all partners involved.
Propose improvement to communication systems for partnerships working.
When I feel there is room for improvement to communication systems for internal partnerships working this could mean calling a staff meeting in my workplace and putting forward any proposals. This could be made through written communication. By liaising with external partners at regular meetings and discussing, listening and sharing ideas and problems and solutions will be able to be found to any communication improvement which needs to be made. Sometimes this may mean reaching compromises or it may just involve alleviating the anxieties of others in the partnership.
Explain legal and ethical tensions between maintaining confidentiality and sharing information.
In order to keep personal records the organisation must be registered with the data protection register 1998. Some of the relevant aspects of the act are; that the information should only be used for the purposes explained when it was collected, that the information collected should not be disclosed to anyone who has no right to see it, that the information collected should be relevant and contain no more than is necessary for its purpose, that the information should be accurate when collected and where necessary kept up to date. The individuals should have access to the data held about them and appropriate security measures should be taken to prevent unauthorised access to date.
Public Interest Disclosure Act (1999)
This is sometimes called the "Whistle Blowing Act", it is not only for people working in the care profession but for any employee in any sector of employment. It allows people at work to raise genuine concerns about crime, negligence, miscarriage of justice, dangers to health and safety and applies whether the information is confidential or not. Generally confidential information can only be disclosed if it is in the individuals best interests, for the protection of others, or in the interest of public health during an official or legal investigation or if there has been or there is a risk of a serious crime committed. Individuals using care services need to feel that their personal information is kept confidential, even from family members.
This builds trust between me and the individual, informal relationships with partners and family members, trust is built up over a period of time in an informal relationship such as in a carer/ service user. Trust is based on the assumption that the carer is in a professional role, they are governed by laws and legislations, ethics and principles which protect their confidentiality. These laws, ethics and principles give the individuals the confidence to give confidential information to others in the knowledge that if the information was to be divulged to another they would face serious consequences.
This is often a complex relationship, the service users should be involved in decisions as to whether sensitive information can be shared with the wider network of care providers and staff should reflect and balance whether sharing the information would benefit the client. Managers may be faced with ethical issues regarding the disclosure of confidential information to a third party. Any professional has a duty of care which means as previously stated a confidence can only be broken if its in the individuals best interest for the protection of others, this can place the individual in a dilemma between the law and their professional and personal ethics.
Analyse the essential features of information sharing agreements within and between organisations
Certain information will need to be shared within our own workplace and also between ours and other organisations. For example if a service user had a fall in the residential home where I work I may need to pass on details of the individuals medication to the paramedics as this would be in the individuals best interest but you would not need to pass them details regarding the residents financial affairs as this is not relevant and the paramedics do not have a need to know. Other examples could include an outbreak of an infectious disease in your workplace which by law this has to be reported (RIDDOR).
I should also consider my workplace whistle blowing policy which allows people at work to raise concerns and report areas such as negligence, dangers to health and safety or crimes whilst being protected from dismissal or victimisation. My workplace will have policies and procedures in place for the sharing of information with others which in order to analyse my workplace agreement regarding the sharing of information I will need to look at the circumstances that I am allowing to divulge information and who to and analyse why this is acceptable in certain circumstances.
Demonstrate use of information management systems that meet legal and ethical requirements
The use of information management systems which meet legal and ethical requirement and maintaining confidentiality in various ways are locked filing cabinets containing confidential files, locked office door when office is vacant. Check you are speaking to the correct person on the telephone, checking other peoples identity on entry to the home, use computers with password protection. Do not discuss personal issues in public places where you can be overheard. Keep policies and guidance in an accessible place for staff.
Related Topics