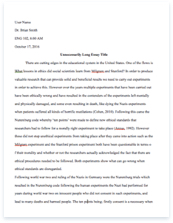 The whole doc is available only for registered users
Pages: 53
Word count: 13182
Category: Knowledge
A limited time offer! Get a custom sample essay written according to your requirements urgent 3h delivery guaranteed
Order Now
I sincerely express my thanks to my Supervisor, Dr. Tariq Aslam, for his time, knowledge and experience, and my family and friends for their immense cooperation and support.
Knowledge management in E-Business
This project investigates which of the documented areas of knowledge management for traditional industries is applicable to companies operating in the e-business environment. Findings of the study are then applied to the Unisys change methodology to enhance its coverage.
Knowledge Management has become one of the buzz words over the last years, however, rather than being just another fad, such as Total Quality Management (TQM) or Business Process Reengineering (BPR), it is based on the long standing assumption that the intrinsic capabilities of the human work force are the most important assets that an organization possesses. Knowledge management seeks to leverage the intellectual capital within an organization to create sustainable competitive advantage.
Knowledge management has received much attention from academics, but most approach the subject from an industrial view point, i.e. how knowledge should be managed in a manufacturing environment. Today, as we enter the 'knowledge era', the way that many businesses operate has fundamentally changed as intellectual capital replaces financial or physical capital as the most important business attribute.
This report analyses the current thinking in knowledge management and assesses how these principles can be applied to e-business and what priorities emerge as business is done electronically. The problem seems especially complex observing the fact that e-business with Internet transactions, web portals, on-line exchanges and other jargon is also one of the most recent developments which is not yet fully understood.
The study revealed several important findings. Firstly, 3 myths of knowledge management demonstrate that technology is not the answer to knowledge management as people are the most important elements. Secondly, knowledge management has a different emphasis in e-businesses compared to traditional organizations. Thirdly, a culture for creating and transferring knowledge is still the most important aspect of knowledge management: people must be motivated to create and share knowledge.
National and company cultures also play significant roles in determining the quantity and quality of knowledge flow. However, because of the increased speed and flexibility required in the e-business space knowledge must be applied more quickly, while ambiguity must be tolerated. Trust is more difficult to establish through remote transactions as the human interaction is reduced and this may hamper information flow and consequently competitive advantage.
While e-business practices must not inhibit the existing methods of knowledge management, the recent move towards partnership alliances has ramifications for how knowledge is managed. Sharing important information with potential customers requires a change in attitude for many traditional companies.
There are many software applications that promise to offer a complete knowledge management solution; however, they should be seen as one tool in the armoury. Their most important attribute is their ability to communicate freely with other applications, which means that integration is becoming more, not less, important. A common taxonomy is also important across an organization to allow different people in different departments to communicate effectively.
Unisys is transforming itself from a computer manufacturer and systems integrator into a provider of business solutions in e-business. In the new markets of e-business, the Unisys transformation offering, e-action, is a comprehensive methodology that covers all areas of transformation lifecycle according to the works of Thornhill et al (2000) and Cummings & Worley (1997). This approach will allow Unisys to transform client organizations to e-business more effectively.
1. Purpose of the Dissertation
The major purpose of this study is to improve the Unisys process and provide customers with more reliable e-business solutions. The project will also identify those knowledge management issues that are necessary in order to convert a traditional business into an e- business and explore model solutions that Unisys can use in order to facilitate decision making.
The methodology of Unisys involves the use of a 4 stage process in order to transform customer business into e-businesses. The first element of this process is e-strategy; the second one is e-BSA (Business Systems Architecture); the third is Quad Cycle; and the fourth one is Operate & Manage. The study will primarily focus upon the second element – e-BSA. This element is subdivided into different sections, while Unisys recognizes 12 areas (artifacts) for formulation of the Business Systems Architecture.
The Organizational Knowledge Baseline (OKN), which clarifies the way knowledge (tacit and explicit) is managed, created and shared within an organization, is also taken into consideration in the study. The OKN includes employee intellectual capital, codified information in technology systems, corporate communications and business processes. The way that knowledge is created depends on features associated with self development, certification, training, etc.: it is based on the overall characteristics of the corporate culture.
This dissertation will also deal with the solutions adopted by Unisys to provide to its customers and software providers. Suitable knowledge management solutions for e-businesses will be explored, and findings of the study will be applied to the e-BSA methodology of Unisys.
3. Possible Benefits to Unisys
The study will cover the most essential characteristics of knowledge management that may affect Unisys customers as they get increasingly involved into e-business environment.
4. Methodology and Sources of Information
A critical appraisal of the suitable modes and frameworks to be applied to e-business environment will be carried out in the study followed by a detailed explanation of the theory involved. A comparison of the E-business theory with the most reliable practices of knowledge management will be performed in order to identify and assess the key differences and similarities.
Furthermore, an assessment of the knowledge management practices will be presented by studying the way that knowledge is controlled in traditional businesses and e-businesses and examining the way in which knowledge is generated, managed, organized and structured in Unisys. Finally, assessment of the E-BSA methodology – one of the most recent and successful developments in knowledge management – will be conducted.
Due to time constraints, typical of any research project aimed to fulfil an academic course requirement, the overall research would be cross-sectional, which means information used in the research is likely to be secondary in nature. Typically secondary data are of the following types:
Documentary – written materials or non-written (media-based) materials
Multiple Source – area based (e.g. journal, country) or time series based
Survey – censuses, continuous & regular survey, or ad-hoc surveys
These types of secondary information is available in books, journal articles, newspapers and magazines, conference papers, reports, archives, films, television, electronic database, internet, etc.
6. Structure of the Dissertation
The study consists of six chapters. The first chapter provides an introduction to the research problem including its purpose, scope and the methodology of the project. The second chapter gives a detailed literature review, which helps develop a theoretical framework of knowledge management in traditional businesses with reference to the academic literature on the subject. This chapter also incorporates a brief introduction to Unisys and explains its overall working culture, its strategies and methodologies. The theoretical background provided in this chapter forms the basis for analysis of how knowledge management affects web-enabled businesses.
The third chapter focuses primarily on the key problem of the research: the origin of the e-business model and the journey from Business Process Reengineering to the innovation of this concept. This chapter also illustrates the myths and realities of knowledge management in order to assess the limitations of technology.
The fourth chapter provides some conclusions on the idea of how knowledge should be managed in relation to people, work processes, structures and technology.
The fifth chapter is dedicated to in-depth examination of Unisys. A detailed analysis of its strategies and preferred methodologies helps understand the company's profile, have an insight into the key aspects of Unisys business and business transformation methodology, and find out how Knowledge management can be applied to its e-BSA element.
The last chapter presents the overall findings and conclusions that were deduced from the research and incorporates a personal reflection on the complete journey of the project.
CHAPTER 2:  THEORETICAL FRAMEWORK OF KNOWLEDGE MANAGEMENT
2.1 Definitions of Knowledge Management (KM)
Since 'knowledge management' is a relatively new concept, no single definition has been adopted by the researchers yet. However, the following definition seems to be the most comprehensive up to date: "Knowledge management is a conscious, hopefully consistent, strategy implemented to gather, store and retrieve knowledge and then help distribute the information and knowledge to those who need it in a timely manner.
  The strategy includes rules, procedures, and cultural aspects that help put the knowledge management strategy into action. KM is a framework and management mind-set that includes building on experience and creating new avenues for exchanging knowledge. The strategy includes technological infrastructure and human aspects" (Stuhlman 2004).
KM helps an organization to gain insight and understanding from its own experience. Specific KM activities help focus the organization on acquiring, storing and utilizing knowledge to facilitate problem solving, dynamic learning, strategic planning, decision making and other managerial practices. It also protects intellectual assets from decay, enhances intelligence of organization and provides increased flexibility.
The Unisys working definition of KM is the following: "Knowledge management is a discipline that promotes an integrated system for the creation, capture, organization, access and use of the organization's information assets (structured databases, textual information and tacit knowledge and experience)" (Unisys 2004). Although the formulation of Unisys is different, the underlying meaning is the same as in the first definition. The same similarity is observed in absolute majority of other definitions of KM: while choice of words may vary, the meaning remains practically the same.
Therefore, in order to fully understand the meaning of KM we should not focus upon the differences in definitions, but rather comprehend the meaning of key KM components: 'information', 'data', and 'knowledge'.
2.2 General Characteristics of Knowledge
Any knowledge is based upon to cornerstones: data and information. Both data and information can be defined in many ways, but the information science defines data as "…unprocessed information which is converted into information, while information is converted into knowledge…" (Vashti 2002).
Data represents observations and facts out of context, and, therefore, not directly meaningful, while information results from placing data within some meaningful context, often in the form of message, while knowledge is what we come to believe and value based on the meaningfully organized accumulation of information (message) through experience, communication on inference.
This distinction is derived from the definition given in the article on 'Managing Tacit Knowledge' by Kotelnikov. According to him, knowledge can be viewed both as "a thing to be sorted and manipulated and as a process of simultaneously knowing and acting – that is, applying expertise" (Kotelnikov 2002). As a practical matter, organizations need to manage knowledge both as object and process.
Knowledge can be tacit or explicit. Tacit knowledge, or implicit knowledge, as opposite to explicit knowledge, is far less tangible and is deeply embedded into an organization's operating practices. It is often called 'organizational culture'. "Tacit knowledge includes relationships, norms, values, and standard operating procedures. Since tacit knowledge is much harder to detail, copy, and distribute, it can be a sustainable source of competitive advantage. What increasingly differentiates success and failure is how well you locate, leverage, and blend available explicit knowledge with internally generated tacit knowledge" (Meyer, 1998: 30).
 Meyer goes on to explain that tacit knowledge is subconsciously understood and applied, difficult to articulate, developed from direct experience and action, and usually shared through highly interactive conversation, story-telling and shared experience. By contrast, explicit knowledge can be more precisely and formally articulated. Therefore, in terms of Kotlenikov (2002), although more abstract, it can be more easily codified, documented, transferred or shared.
Explicit knowledge is playing an increasingly important role in organizations: sometimes it is considered to be the most important production factor in the knowledge economy: imagine an organization without procedure manuals, product literature, or computer software. A shared, explicit understanding of concepts, categories and descriptors is the cornerstone for effective communication and knowledge sharing in organizations.
Knowledge of "how" something occurs or is performed is called procedural knowledge. Shared explicit procedural knowledge lays a foundation for efficiently coordinated action in organizations. Knowledge "why" something occurs is called casual knowledge. Shared explicit casual knowledge, often is the form of organizational stories, enables organizations to coordinate strategy for achieving goals or outcomes.
Knowledge also ranges from general to specific. General knowledge is broad, often publicly available, and independent of particular events, while specific knowledge is context-specific. General knowledge, its context commonly shared, can be easily and meaningfully codified and exchanged, especially among different knowledge or practice communities. Codifying specific knowledge to make it meaningful across an organization requires its context to be described along with the focal knowledge, which, in its turn, requires explicitly defining contextual categories and relationships that are meaningful across various knowledge communities.
One way of looking at how companies cope with their knowledge stock is to understand that there is a market for knowledge that works in the same way as other markets. Knowledge markets are not a new concept. The use of established knowledge markets can be found in many places and professions like job agencies, consultancies, e-commerce etc.
We must also not forget that knowledge markets already exist in organizations where individuals use discussion groups, knowledge centres and informal networks to share knowledge. A typical online knowledge market offers the following facilities:
Ability to posts wants (buyers) and offers/statements of capability (sellers): these can range from the very specific (e.g. a report on robotics suppliers in Japan) to quite broad (e.g. help in developing an e-business strategy)
Categorization of products and services, sometimes with automatic matching of bid and offers
Transaction facilities – with automatic payments, the market provider may manage accounts directly and minimize risk through some form of guarantee
Feedback – giving the market participants information on trades, prices, and reviews of suppliers and their products.
Ability to carry out different types of transaction such as auctions, reverse auctions, open or blind bidding
Discussions groups/communities – in open forms or closed to discuss topics of mutual interest (Skyrme 2001).
Although knowledge markets inherit many of the characteristics of Business to business exchanges, the motivation for creating and using them is different. In many B2B exchanges a group of dominant players in a market segment an internet marketplace to gain economies of scale in purchasing and to optimize their supply chains. Knowledge, however, is much more differentiated that a typical supply and the market for Knowledge is much more fragmented. Therefore, most Knowledge markets are more balanced in terms of the relative power of buyers and sellers. Create in a Knowledge market cash is not traded (Skyme and Heimann 2001)
According to Daveport and Prusak (1999) people tend to receive payment for transferring knowledge in three ways: the first one is reciprocity, the second one is repute and the third one is altruism. Reciprocity means that the giver hopes to receive knowledge back in the future. Repute is strong motivational factor as many people wish to be viewed in a good light or as an expert.
Some people are altruistic and appear to enjoy passing knowledge to others 'for the good of the firm' or just to be helpful. Moreover, the same authors suggest 5 ways of managing knowledge within an organisation. These are fusion, adaptation, dedicated resources, knowledge networks and acquisition. Knowledge is mainly transferred via face to face contact (Daveport and Prusak 1999).
2.2.2 Knowledge Codification
It is necessary to create a codified and organized form of knowledge in order to identify it. Knowledge codification is the representation of knowledge such that it can be accessed by each member of the organization. To access knowledge it must be organized in a structure which is meaningful to the members.
An excellent way to codify knowledge is to visualize it. Visualizing knowledge of an organization leads to knowledge maps. It is very difficult to define knowledge maps because different organizations build them using different names, different methods and different requirements. Yet, in any case knowledge maps are straightforward directories pointing people who need access to knowledge to the location where it can be found. Usually, such maps recognize both explicit and tacit knowledge.
The creation of knowledge maps isn't mainly information technology. Firstly, it is a project of analyzing and systematizing knowledge resources and knowledge driven processes. In a company, the starting point of each knowledge codification project is the identification of important knowledge and knowledge based processes. The implementation step dosen't requires invention of new soft technology.
2.2.3 Organizational knowledge creation
According to the theory of organizational knowledge creation, innovating organizations not just process and disseminate information from their environment. Instead, they "create new knowledge from inside out, in order to redefine both problems and solutions and in the process, to re-create their environment" (Nonakan and Takeuchi, 1995: 64). Nonaka & Takeuchi use a two-dimensional model to describe the (interacting) processes of knowledge creation and (organizational) "spread" or "expansion" of knowledge.
The first dimension of the model, which is epistemological dimension, concerns the nature of knowledge and how new knowledge is created through repeated interactions and conversions between different kinds of knowledge, while the second dimension, which the ontological dimension, concerns the organizational level of knowledge creation and expansion.
At the core of the theory lies the distinction along the epistemological dimension between tacit and explicit knowledge. Way back in 1966, Polanyi classified knowledge into the two categories and gave definitions for them which stand true till date. Deriving from his definitions it can be understood that tacit knowledge is personal knowledge and experience.
It is context specific, bound to individual practices and hared to formalise and communicate, but it can be shared with others through collaboration, observation or imitation. On the other hand, explicit knowledge is codified or formalized knowledge that is "transmittable" in formal, systematic language. Both kinds of knowledge are important for the organization "memory" with explicit knowledge independent of individual organizational members.
Creation of new knowledge also depends on a series of conversions between tacit and explicit knowledge, where individual knowledge is shared, codified and used as a basis to build new knowledge. The four possible conversions between tacit and explicit knowledge result in the four modes of knowledge creation in the following figure.
Figure 2.1: Nonaka's Four Modes of Knowledge Conversion
Tacit Knowledge

 

 

from

 

 

Explicit Knowledge

  Tacit Knowledge        To     Explicit Knowledge

Socialization

Externalization

Internalization

 

 

Combination
 Source: Nonaka 1997
In the first mode, socialization is tacit knowledge of the individual shared with others through collaboration, observation or imitation of behaviour. The second mode, externalization, converts tacit knowledge to explicit. Externalization is very important knowledge creation process.
Explicit knowledge from different sources can be combined into new explicit knowledge. Here existing practices, textbook descriptions, models etc. these are then "fed back" to the members of the organization who use the new knowledge in their work, thereby creating new tacit knowledge through  internalization, the last of the knowledge creation modes.
The combination of the two dimensions produces a knowledge creation spiral that cycle through the four modes in the Figure 2.1 at increasing organizational levels. The tacit knowledge of individuals is shared with others, externalization and combined to new (explicit) knowledge, which is internalised in the practices of other individuals in the organization.
2.2.4 Knowledge Transfer
Knowledge transfer involves knowledge from one person or group to another and the absorption of that knowledge. Without absorption, a transfer of knowledge has not occurred. (Pearlson, 2001)
One of the best ways of transferring knowledge is a face-to-face conversation between the searcher and the knower. But that is impossible when the organization is large because there are financial constraints and time pressures. Furthermore, culture is the factor that affects the way that knowledge is transferred within a company. For example, there are a lot of differences between cultures of two adjacent companies and a study of the culture (behaviours & norms) must be widespread when implementing alterations.
2.3 Four Knowledge Problems
The strategic challenges faced by organizations can be framed in knowledge-based terms such as uncertainty or complexity. For example, the competitive landscape may be considered highly uncertain because the organization doesn't know enough to predict how competitors will act. It may be seen as complex because the problems it poses cannot be addressed by known and familiar solutions. Uncertainty, complexity and related terms such as dynamism, volatility and ambiguity can serve as powerful indicators of an organization's knowledge or ignorance.
Cortada and Woods (2000) define "organizations ignorance" in terms of four unique knowledge-processing problems:
Uncertainty: not having enough information.
Complexity: having to process more information than you can manage or understand.
Ambiguity: not having a conceptual framework for interpreting information.
Equivocality: having several competing or contradictory conceptual frameworks.
Figure 2.2: The Four Knowledge Problems
 (Cortada & Woods, 2000)
Source: Cortada and Woods 2000
Uncertainty: uncertainty comes from not having enough information to describe a current state or to predict future states, preferred outcomes, or the actions needed to achieve them. Organizations often experience uncertainty as the lack of enough information to make a decision or the inability to predict events upon which some decisions depends. Uncertainty can exist even when the range of possibilities is small, simple and well defined.
Complexity: Complexity can be defined as a large number of intricately related elements. Complexity varies by person and by organization. In highly complex situations, where no one individual or group can hold all of the required knowledge, complexity must be reduced by breaking things into simpler parts. Organizations facing complexity must have the capability to locate, develop and bring appropriate knowledge, expertise, and bear on those issues. If not, they must restructure tasks, roles and routines to simplify those problems or render them more familiar.
Ambiguity: Ambiguity means the inability to interpret or to make sense of something. Ambiguity is resolved either by acquiring or creating explanatory knowledge, by reinterpreting a situation to be more meaningful, or by having an interpretation externally imposed by others.
Equivocality: Euivocality to refer to multiple interpretations of the same thing. Also, equivocality describes situations where there is agreement on a set of descriptive criteria but disagreement either on their boundaries on or their application to particular situations. Equivocality requires cycles of interpretations, interactive discussions and negotiations, like ambiguity (Cortada and Woods 2000).
CHAPTER 3: STUDY OF KNOWLEDGE MANAGEMENT IN E-BUSINESS
Since the industrial revolution, capital has been the prime driver behind the economic activity. The epoch was generally predictable and slow to change. Information systems were developed that were able to predict the future with a degree of accuracy allowing planners to optimise for a given business scenario. These recipes for success changed little over the years but it has been argued (Drucer 1994: 95) that companies that were slow to adapt their strategies were hindered by reliance on past models of success.
In the recent past, there have been attempts to transform companies' e.g. total quality management (TQM) and business process re-engineering (BPR). Even the initiator, Gary Hamel admitted that these programmes met limited success mainly due to the lack of appreciation of the human involvement. More recently ERP systems were designed to transfer information across all business functions. These approaches were focused on the coordination of internal operations, allowing data to be shared but limiting the flexibility of information processing by the locked-in functions. In other words, flexibility was sacrificed for integration of data exchange.
3.2 From Business Process Redesign to E-Business Model Innovation
Brian Arthur, the proponent of "increasing returns" working with Santa Fe Institute has described the new world of information enabled business enterprises as a 'world of re-everything': "In this new world of business, most enterprises success or failure would be dependent upon their ability to instantly question and adapt their programmed logic underpinning their business models and business processes to the sustained dynamic and radical changes in the business environment…..
The 'old world' of pre-determined and pre-defined recipes of success would still exist side-by-side with the world of re-everything in most business. However, companies competitive survival and ongoing sustenance would primarily depend upon their ability to continuously redefine and adapt organizational goals, purposes, and an organization's "way of doing things" (HBR 1999: 43).
The following figure provides a summary of the transition from the "old" world of business to the e-world of business.
Figure 3.1: From "old world" to e-world of business
AUTOMATION

Replacing Humans with machines
Yogesh Malhotra (2000) in his paper on Knowledge management for e-business have argued that the new world of business puts less premium on playing by pre-defined rules and more on understanding and adapting as the rules of the game as-well-as the game itself keeps changing. They have quoted examples of such changing rules, conventions, and assumptions as are evident in the emergency of virtual corporations and business ecosystems, and are most prominently visible in dot-com enterprises living in 'internet time'.
The paper describes that the essence of the discussion is that corporate world is now encountering not only unprecedented pace of change but also radical discontinuities in such changes that may make yesterday's best practices tomorrow's core rigidities. In the new world of e-business, literally "everything is up for grabs" including traditional concepts of industries, organizations, products, services and channels of marketing, sales and distribution (Malhorta 2000).
The author also emphasises that the new world imposes a greater need for ongoing questioning of the programmed logic, very high level of adaptability to in corporate dynamic changes into the business and information architecture and ability to develop and grow systems that can be readily adapted for the dynamically changing business environment. Organizations operating in the new knowledge as well as ongoing renewal of existing knowledge archive in company database (Malhotra 2000).
3.3 Toward Knowledge Management That Makes Sense
In the fairly recent past, technologies such as intranet, Lotus Notes, MS-Exchange were being considered as enablers of knowledge management. Today, the focus has dramatically shifted to the new, more sophisticated and highly technology driven knowledge portals and products available in the market such as Lotus Raven.
However, despite all the significant advancement in technologies and substantial investment by companies in such technologies, most organizations are still finding it difficult to solve the basic problems of being able to capture, store and transfer knowledge and ensuring that the knowledge workers share knowledge. Given the quest for answers to such questions, it becomes imperative for organizations to clearly understand the above strategic distinction between knowledge and information.
Davenport and Prusak (2000) have effectively described this distinction. Information for Davenport and Prusak comes in the form of a message – and it is the receiver rather than the sender of the message who determines that it is information – through some communication channel whether voice, e-mail, letter, etc. It is different from data in that it has meaning or shape. In fact, data can be transformed into information with the addition of meaning and they list a number of ways (each beginning with C):
Contextualized – the purpose of the data is known;
Categorized – the unit of analysis or key component is known;
Calculated – perhaps through a statistical or mathematical analysis;
Corrected – through the removal of errors;
Condensed – by being summarized or tabulated.
Knowledge transcends both data and information in a number of ways and essentially is the interpretation of information that can be used in the organizational context (Davenport and Prusak 2000).
Based on the above argument, it seems logical to account for human attention, innovation and creativity needed for renewal of archived knowledge, creation of new knowledge and innovative applications of knowledge in new products and services that build market share. In the context of enabling e-business strategy, the proposed conceptualization of knowledge management is depicted in Figure 3.2.
Moreover, information technology is changing the way how knowledge is used. Information that is widely shared reduces the concentration of power at the top of the organization. Decision making, once the exclusive province of senior managers having the key information, has broadened widely. Nowadays, the key information is shared between organization members.
Finally, managerial innovation has responded to the information technology trends and accelerated its impact on organizations. New organizational forms, such as networks, strategic alliances, and virtual corporations, provide organizations with a new ways of thinking about how to manufacture goods and deliver service. Additionally, new methods of change, such as downsizing and re-engineering, have radically reduced the size of organizations and increased their flexibility, and new large group interventions, such as the search conference and open space, have increased the speed with which organizational change can take place. 
Nowadays, knowledge has turned from a tool into a highly important asset and intellectual capital. Citing Drs. Richard Huseman and Jon Goodman of the University of Southern California, Dr. Siler, a renowned expert on knowledge management, indicates that "knowledge is going to be even more important in future, because knowledge is the only renewable resource a company can capture, leverage and create to maximize its advantage" (Silver cited in Huseman and Goodman, 1999: p.112 ).
Intellectual capital is the most important resident in an organization. A simple definition of it is "knowledge of value to an organization". There are three main elements of knowledge management; employees (human capital), stakeholders such as customers, suppliers, and alliance partners (relationship capital), and organizational systems (organizational capital). Knowledge creation and sharing supports the creation of intellectual capital.
Most innovators in this field use some variation of the following diagram to depict the relationships among the components of intellectual capital and knowledge management. The overlapping circles denote three basic categories of intellectual capital: human, relationship and organizational. Value is generated through the knowledge flows depicted as the dotted line flowing through the three areas. At the core of the knowledge-based enterprise is a set of values that support knowledge creation, organizational learning and knowledge sharing.
Figure 3.3 An emerging model of intellectual capital
 Source: Edvinsson and Sveiby 2001
3.4.2 Human Capital
Human capital refers to the set of skills which an employee acquires on the job, through training and experience, and which increase that employee's value in the marketplace (InvestorWords, 2000). In other words these are the problem-solving abilities that enable the worker to be productive. The 'Econterms' Glossary defines human capital as the the attributes of a person that are productive in some economic context. Often refers to formal educational attainment, with the implication that education is investment whose returns are in the form of wage, salary, or other compensation.
These are normally measured and conceived of as private returns to the individual but can also be social returns. It is the source of innovation and renewals within the corporations. Today's corporation needs 'workers who think' as distinct from 'workers' and 'thinkers'. Value is created within the corporation by the contribution of employees within the firm as they are 'non-replaceable', non-inimitable asset, not its product, technology, or strategy.
3.4.3 Relationship Capital
Relationship capital involves the alliances the corporation has with the customers, strategic alliance partner, suppliers, investors and other stakeholders, and the extent to which these relationships are used to drive strategic advantage. As can be derived from the definition given by Chris Macrae (2003), relationship capital also includes the intangible value of the company's presence in the marketplace, brand recognition, perceived image, customer goodwill and social regard by the community. A company exchanges products, money and knowledge with its stakeholders and knowledge maybe the most important item of exchange for long-term growth. If harnessed effectively, they can provide valuable competitive intelligence and ideas for innovation.
3.4.4 Organizational Capital
Organizational capital as is evident from the name is the knowledge resident in a company's systems that can be used by its members to leverage its competitiveness. The concept of organizational capital was developed by John Tomer in his 1973 Ph.D. thesis and later as an article and book (1981, 1987). Working separately, Edward Prescott and Michael Visscher (1980) also wrote about "organization capital."
Investment in organizational capital uses up resources in order to bring about lasting improvement in productivity, worker well- being, or social performance through changes in the functioning of the organization (Tomer 1987: 24). It involves (a) changing the formal and informal social relationships and patterns of activity within the enterprise, or (b) changing the individual attributes important to organizational functioning, or (c) accumulating information useful in matching workers with organizational situations. This third aspect is the one on which Prescott and Visscher focus.
Organizational capital is embodied either in organizational relationships, particular members of organizations, the organization's repositories of information, or some combination of the above. Pure organizational capital provides the best contrast with human capital because it is vested entirely in the relationships among workers, not in the workers themselves. It is these relationships, for example, particular organizational structures, that enable desired worker behaviour to be evoked or fostered (Tomer 2004).
3.5 From Information Processing to Knowledge Creation
The information processing view has often considered organization memory of the past as a reliable predictor of the dynamically and discontinuously changing business environment. Most such interpretations have also made simplistic assumptions about storing past knowledge of individuals in the form of routinized programmable logic, rules-of-thumb and archived best practices in databases for guiding future actions. However, there are major problems that are attributable to the information-processing view of information systems.
Going back to the work of Malhotra, (2000), these problems are described below as three key myths about knowledge management as relevant to the world of e-business.
Myth 1: Knowledge Management technologies can deliver the right information to the right person at the right time.
The idea applies to an outdated business model. Information systems in the old industrial model mirror the notion that the businesses will change incrementally in an inherently stable market and executives can foresee change by examining the past. The new business model of the information Age, however, is marked by fundamental, not incremental, change. Businesses cannot plan long-term instead, they must shift to a more flexible "anticipation-of-surprise" model. Thus it's impossible to build a system that predicts who the right person at the right time even is, let alone what constitutes the right information.
Myth 2: Knowledge Management technologies can store human intelligence and experience.
Technologies such as databases and groupware applications store bits and pieces of data, but they can not store the rich schemas that people posses for making sense of data bits. Moreover, information is context-sensitive. The same assemblage of data can evoke different responses from different people. Even the same assemblage of data when reviewed by the person at a different time or in a different context could evoke differing response in terms of decision-making and action. Hence, storing a static representation of the explicit representation of a person's knowledge – assuming that one has the willingness and the ability to part with it – is not tantamount to storing human intelligence and experience.
Myth 3: Knowledge Management technologies can distribute human intelligence.
Again, this assumes that companies can predict the right information to distribute and the right people to distribute it to. And by passing the distribution issue by compiling a central repository of data for people to access doesn't solve the problem either. The fact of information archived in a database doesn't ensure that the people will necessarily see or use the information. Most of the knowledge management technology concentrates on efficiency and creating a consensus-oriented view. The data archived in technological 'knowledge repositories' is rational, static and without context and such systems do not account for renewal of existing knowledge and creation of new knowledge.
CHAPTER 4: CONCLUSION- HOW SHOULD KNOWLEDGE BE MANAGED IN E-BUSINESS
According to Ross (1997), a new study by Ernst & Young illustrated that certain types of Knowledge are considered to be significant for competitiveness. These types of knowledge were as follows:
Customer Knowledge
Best Business Practices
Company Competencies and Capabilities
Company Products and Services
Emerging Market Trends
Competitors
Regulation, Legislation
Some benefits mentioned by people performed to knowledge management consist of:
Increased Shareholder Value
Improved Customer Service
Better Resolution of Problems
Reduction in Duplication of Effort
Quality Improvement
Key Workforce Retention
Empowered Workforce
Increased Efficiency/ Faster Time-to-Market
Increased Share of Market Opportunities
The business system has been split by Leavitt into four different dimensions: People, Work Processes, Structures, Technology. This report will follow this framework, certifying consistency with the change methodology of Unisys. It must be noted that these divisions are the pieces of the entire picture.
The importance of knowledge management in this dimension is the way that it functions as an enabler and performance-enhancing tool. The development of a community for the promotion of collaboration and communication is the final aim (HBR 1999).
The ability to adapt and flexibility which continuously are human characteristics are requirements for an e-business. People must learn to change continually and deal with the chaos that exists outside. The capacity to deal with ambiguity is an obligation for every one but mainly for senior managers and the appreciation that there is no control to the outside world is hard to master.
Trust is usually constructed in more than years and it can be regarded as the band with of knowledge sharing (Snowden 2000). However, there is always the fear loosing it in minutes. Relationships which are essential to the business are in the same way essential in the e-business space. In e-procurement, confidence may be gone if all communication is computerized through internet exchange.
One of the characteristics is speed with which believe in it. Knowledge has to be re-used. For an organization it is important to make decisions frequently rather than with 100% accuracy.
Human resource policies which support trust, speed, flexibility and adaptability have to be at the front. Business strategies require to be followed by human resource (HR) strategies (Hendry 1998). On the other hand, there is a disagreement if the strategy is frequently altering because of the environment.
Training is another vital HR issue. The way in which employees work is influenced by what and how they learn. A suitable element for an e-business is the support of a learning organization (Senge 1990). According to Senge, E-learning is a method that an e-business should employ it and it is extremely helpful for teaching cyclical computer based abilities in a structure analogous to computer-based training, but, it can be less efficient due to personal issues. Nevertheless, one of its advantages is the force of the contributor to develop his internet skills owing to the format. Additionally, e-learning is able to be practical because of its capacity to be available anywhere and anytime.
Thus, the most important characteristic of any plan of change management is people and especially in the area of knowledge management. One significant thing that e-business has shown us is that the human-human interaction is more important than we realised before (Snowden 2000).
The developments of most organizations and culture are written methodologies and methods that completely explain the reality. The most excellent author would still be incapable to explain all procedures entirely: it is impossible to wholly codify the human knowledge. As a result, a satisfactory starting point re-engineering cannot be shaped only by written methods. In e-business, the reprocessing of knowledge is essential. However, organizations are capable of studying mentoring, simulations, shadowing, role-plays, its understandable that written methods are not the unique means.
In traditional organizations a lot of individual tasks accepted by an e-business are similar and are able to differ massively. Conversely, because of billing, procurement, electronic trading, etc. in traditional organizations is likely to be more automated and this also working in newer organizations. Furthermore, some knowledge management concerns may create, which are not directly clear, if a task is automated.
Moreover, just-in-time information or real-time information may be essential for the immediate reply to suppliers, customers and employees. The basis may be essential 24 hours, 7 days a week which may create implications for operating hours and working preparations.
Several processes are inter-dependent and it is possible that there may be an impact on some other areas if there is a change made to one of the e-business solution. This results in knowledge management and other operational implications.
Thus, knowledge transfer and creation is a fundamental element of work processes.
Organizational structure is frequently represented in a way that shows how knowledge flows in an organization; they may symbolize reporting lines of authority but informal knowledge networks have confirmed to be as significant (Nonaka & Takeuchi 1995). The majority of e-business has a flatter organization structure than the traditional industrial hierarchies.
This is possible due to their smaller size and short lives, however this structure has its benefits and appears appropriate because of the speed of decision making and the empowerment of lower levels. The networked organizations have been directed by the creation of partner and alliances and they have become cleaner. This is reasonable by Unisys which has employed the following partners: SAP, Ariba, Microsoft, Commerce One, etc.
The formal knowledge networks that exist, e.g. communities of interest, it can be an effective way of transferring knowledge. These networks need to assist but are generally self-organizing for the level of trust and privacy to be established. Workspace design needs to consider to aloe people to get together for semi-structured interaction. The coffee machine or smoking room is recognised as a major facilitator of knowledge transfer (Sveiby 2000).
A common language throughout an organization allows knowledge to be transferred more easily. Even the same word in one language has multiple meanings to people with same mother tongue. Although technology now claims to be able to search for meaning rather than just key words, a common taxonomy is required for humans to interact.
Technology usually transmits data; the context that peoples it makes it information. It must, therefore, be recognised that technology is not the panacea of knowledge management. Technology must be viewed as one tool in the armoury of the knowledge worker.
Integration with legacy systems to allow information to flow seamlessly is the goal of ERP systems that aim to control, amongst others, procurement systems, customer databases, accounting systems, manufacturing control systems and supply chain management systems. Due to the increased external uncertainty e-business face, the technology solutions must be adaptable and flexible.
CHAPTER 5: APPLICATION TO THE UNISYS BUSINESS TRANSFORMATION METHODOLOGY
5.1 Unisys – The Company Profile
Unisys is a worldwide information technology services and Solutions Company with headquarters in Blue Bell, Pennsylvania, in the Greater Philadelphia area, U.S. its people combine expertise in outsourcing, systems integration, infrastructure, server technology and consulting with precision thinking and relentless execution to help its customers, in more than 100 countries, quickly and efficiently achieve their business objectives. It penalizes in vertical markets including financial services, transportation, communications, media, commercial and public sectors, including U.S. federal Government. Recently, Unisys has moved into the e-business space. This company has 36,000 employees (Unisys 2004).
5.1.1 Mission Statement
The Unisys corporate mission is to build partnership with customers, helping them to apply technology creativity, seize opportunities to improve their competitive position in the market place, better serve their customers and hence increase their profitability (Unisys 2004).
5.1.2 Organisation
Unisys serves its customers through six global businesses, global sales operations, global outsourcing, global industries, systems and technology, services Deployment & Development, dedicated to providing best-of-breed services and technologies.
Figure 5.1: The Six Global Businesses of Unisys
Services Deployment& Development
Fig 5.1:
Source: Unisys 2004
The above diagram is the current organizational structure of Unisys. The six functions as listed in the company profile of Unisys, present an immediate interface to deliver the best services to its customers effectively.
Global sales operations have the responsibility to manage customer relationships and to deliver the Unisys portfolio of solutions and services. This group focuses on four major geographic theatres: Asia Pacific; Europe, Middle East & Africa (EMEA); Latin America and North America.
The global outsourcing group develops and manages key solutions centred on their extensive outsourcing capabilities. They focus on data centre and business processes outsourcing services.
The global industries group develops and delivers solutions based on a deep knowledge of customer and market requirements for their targeted industry sectors: Communications, Financial Services, Transportation, Publishing, Commercial, Public Sector and U.S. Federal systems.
The systems and technology group develops innovative hardware and software solutions to meet their customers high volume, mission-critical requirements. They offer a portfolio of scalable, highly available, and easily manageable enterprise as payment systems for centralized and decentralized environments, and servers optimised for specific applications.
Services Deployment and Development
Services deployment and development group provides delivery of services to customers and makes sure there is maximum efficiency in resources and services deployment. It includes a consultant's competency centre (CCC) to improve development. They will work with the solutions portfolio groups (Global industries, Global Network Services, Global Outsourcing, and Systems and Technology) to orchestrate cross-business solutions of products and services to make sure customers can best deploy Unisys services and resources in each project.
Global network services group provides services and support solutions for customer's technical infrastructures, including their distributed networks and desktops. This group designs solutions for onsite and remote network management, local and wide area network integration, desktop asset management, help desk services, and multi-vendor and Unisys proprietary services (Unisys 2004).
5.1.3 Does Unisys have the Correct Strategy?
The strategy that Unisys uses is a shift from the supply of the products to hardware in the form of systems integration to a supplier of total services solutions particularly in the e-business space. So, the main intention of this part is to find out if this strategy of Unisys is the right one.
The five force framework of Porter (1980) will be used to conclude if Unisys is still a smart business. Moreover, there will be a short assessment of the industry and a discovery whether Unisys is a mature company and if it should create this transformation.
5.1.4 The Porter Framework
This part of the project is devoted to the systems integration market. The classic model (Porter 1980) explains the way five forces influence the profitability of a business.
5.1.4.1 Threat of entry
The structural determinants of the 'Threat of Entry' forces are:
Economies of Scale.
Absolutes Cost Advantages.
Capital requirements.
Product differentiation.
Access to distribution channels.
Government and legal barriers.
Relationship with established producers.
Unisys has economies of scale due to large production facilities but the cost base is high due to economic situation and cost of manufacture in the US.
The capital outlay for a new entrant in the industry is high due to the setting up of high technology manufacturing locations, research and development costs and the strong brands that already exist.
Although product differentiation is still possible, most competitors have produced servers that have'good enough' functionality, and power for a premium price based on technology is not sustainable. Unisys has well developed distribution channels developed through a direct sales force and management consultants.
Summarizing, the threat of new entrants can be described as fairly low due to the high outlay, brand strength, long term relationship with the distributors and scale economies.
5.1.4.2 Threats of Substitutes
This force is characterized by:
Buyer propensity to substitute
relative price performance of substitutes
Many large PC's are becoming so powerful that in SOHO (small Office Home Office) market servers are no longer a prerequisite. These substitutes are much competitively priced and much easier to purchase. However, network installation is still often required which means that the direct sales market is unlikely to replace the VAR's (value added reseller) in the medium term.
Systems integration is not product specific; it is the ability to link systems together. The trend is for more integration within companies but integration may be less of an issue if software and hardware converge to same platforms. Therefore, while clients can substitute servers, the integration skills will be in demand for the foreseeable future.
5.1.4.3 Buyer Power
This force is characterized by:
Price Sensitivity

Cost of product relative to total cost
Product differentiation
Competition between buyers
Bargaining Power

Size and concentration of buyer relative to suppliers
Buyer's switching cost
Buyer's information
Buyer's ability to backwards integrated
The cost of the network solutions is so high that is often a strategic decision, therefore the buyers are quite cost sensitive. When competition between buyers is high, they push for price reductions. This is not a good situation for any supplier.
There are a large number of buyers and relatively few suppliers making the market attractive. Fluctuation in the costs is also very high – once a system has been installed the cost to change it often means a total replacement. This sunk cost may result in longer term relationships.
Although the specifications, including quality, of the products are transparent, the quality of the systems integration is relatively unknown. Therefore, this information asymmetrically helps to keep the prices artificially high.
Very few companies would be able to integrate vertically in the server market. Buyers must use a third party for some, if not all, of their systems requirements. It is not feasible to imagine that even large corporations will build their own computers even if they can integrate them themselves.
5.1.4.4 Supplier Power
This force is similar to buyer power but from the supply side and is characterized by the same forces:
Price Sensitivity

Cost of product relative to total cost
Product differentiation
Competition between suppliers
Bargaining Power
2.1          Size and concentration of supplier relative to buyers
2.2.         Supplier's switching cost
Supplier's information
Supplier's ability to backwards integrated
The major suppliers include the chip manufactures; however, their cost is relatively low in the whole package and is generally standard components. There is some competition between suppliers e.g. Intel, AMD, but the numbers is limited. There are also more hardware manufactures and systems integrators than component manufacturers.
Software providers are also important. Unisys has some propriety software but most applications come from partnership vendors. The software packages are relatively standard and the competition between suppliers is high. Therefore, the power of suppliers is extremely hard to qualify due to the large number of alliances and co-operative pacts. The same companies are often competing and working together at the same time. The ability of Unisys to form these alliances is more important.
5.1.4.5 Industry Rivalry
Industrial rivalry is characterized by:
Concentration
Diversity of competitors
Product differentiation
Excess capacity and exit barriers
Cost conditions
There are number of large mature competitors in the server and systems integration markets. The variety of competitors also results in a higher level of rivalry.
The servers are becoming increasingly commoditised, as functionality thresholds are reached by all. The time taken to reverse engineer the new products is diminishing and so the Unisys ability to innovate becomes less important. The servers all run on a common set of micro-chips that are available to all, at a price.
The market as a whole is still expanding due to the demand for servers, networks, etc. as companies rush to get wired for the digital economy, consequently little excess capacity exists.
In summary, internal rivalry is high with many competitors offering similar services at similar prices due to similar cost conditions. However, there is little excess capacity due to the continuing demand.
5.1.4.6 Conclusion
The server and systems integration market is still profitable mainly due to its continued growth. However, rivalry is continuing to intensify and this increased competition is tightening margins. As similarity of the products is growing, the situation increasingly resembles a commodity market.
The options, therefore, available for Unisys are the following:
To continue compete in an industry that is maturing
Innovate in the market
Enter new markets (e.g. e-business)
5.2        The 3 Aspects of E-Business
In this section an explanation of how and why the e-business solution is divided into 3 separate areas will be made. The veracity of this philosophy will also be examined. The transformation of client companies into e-business is a complex and often painful experience. Many clients do not require or need a total transformation but wish to avail themselves of certain aspects of e-business.
Unisys divides the business into e-procurement (the 'Buy-Side'), e-CIS (managing the customer) and e-commerce (the 'Sell-Side').
5.2.1             E-Procurement
E-procurement is the business-to-business purchase and sale of supplies and services over the Internet. An important part of many B2B sites, e-procurement is also sometimes referred to by other terms, such as supplier exchange. Typically, e-procurement Web sites allow qualified and registered users to look for buyers or sellers of goods and services. Depending on the approach, buyers or sellers may specify prices or invite bids. Transactions can be initiated and completed.
Ongoing purchases may qualify customers for volume discounts or special offers. E-procurement software may make it possible to automate some buying and selling. Companies participating expect to be able to control parts inventories more effectively, reduce purchasing agent overhead, and improve manufacturing cycles. E-procurement is expected to be integrated with the trend toward computerized supply chain management (Vashti 2002). The major players operating in this area are Commerce One, Ariba, Oracle, ICG-Commerce, Clarus and SAP.
E-Procurement, when properly implemented and integrated, allows the company greater access to low cost materials and suppliers, cost savings and purchases, labour savings through impementation and time-to-market gains from increased supply chain efficiency.
5.2.2             E-Customer Intelligence System
Customer Intelligence System is a set of business systems especially designed to acquire, leverage and retain customers by combining all parts of the customer interaction. These Customer Relationship Management (CRM) tools also enable companies to segment customers by providing detailed and consistent information and hence tailoring offerings to customer needs and thereby creating value. CRM integrates many 'front office' activities including targeting, campaign management, call centres, sales force automation, customer support, help desk etc. The major software applications demonstrating CIS are Siebel, Clarify and Vantive.
CRM is a major part of many customer-centric business philosophies who wish to 'get closer to the customer'. The benefits of a well implemented CRM system include increased customer loyalty, increased customer satisfaction, increased operational efficiency and new market penetration.
5.2.3 E-Commerce
E-commerce can be defined as "Conducting business communication and transactions over networks and through computers. As most restrictively defined, electronic commerce is the buying and selling of goods and services, and the transfer of funds, through digital communications. However EC also includes all inter-company and intra-company functions (such as marketing, finance, manufacturing, selling, and negotiation) that enable commerce and use electronic mail, EDI, file transfer, fax, video conferencing, workflow, or interaction with a remote computer. Electronic commerce also includes buying and selling over the World-Wide Web and the Internet, electronic funds transfer, smart cards, digital cash (e.g. Mondex), and all other ways of doing business over digital networks (NELH 2003).
E-Commerce is the financial transaction of business, i.e. buying of goods and services, via digital technologies particularly the Internet. For many businesses this means selling goods and services through a web site but this can become much more than simply a new channel. It can combine price negotiation, options consulting, order placement, payment, order tracking and customer service to provide a fully automated sales system. The major players in this market are Intershop, Broadvision, IBM and Microsoft.
A comprehensive and well implemented e-commerce solution is now often seen as a survival necessity and not an additional luxury channel. New market opportunities can be opened up leading to growth and increased market share, lower cost of sales and broader market coverage.
Summarising the whole concept, Unisys separates e-commerce from e-procurement primarily for two reasons. Firstly, the buyers of these solutions in client companies are people with varied interests. The sales and marketing department are more interested in the e-commerce side whilst the procurement team or operations department focus rather on the e-procurement side of activities. Secondly, the different software products are not all suitable for each area: each of them specializes in catering to specific niche segments.
5.3 Business Transformation Methodology
In this section, the e-BSA approach will be examined. It is designed to transform incumbent companies into e-businesses. A brief analysis will be carried out to ascertain whether the approach fits the accepted theory of change management.
5.3.1 E-Business Transformation Methodology
The arrival of the internet and the resulting change in strategic and customers business requirements have forced Unisys to find ways implement IT solutions more effectively. In order to adapt its traditional IT methodology to current business drivers, Unisys has developed a new e-business methodology called the e-business transformation life-cycle, also called [email protected] Unisys is upgrading its existing e-consulting methodology to provide a number of distinctive features designed to assist customers in competing successfully and controlling the way in which they create value in the New Economy (Unisys Annual report, 2000).
The new methods goals are to meet companies value transformation needed in a dynamically evolving economy, shorten the time taken to implement IT projects, ensure that it addresses customer specific requirements speedily and cost effectively, address strategic change, and remain a key player in the marketplace.
The Unisys TEAM method is a four stage transformation process used to address clients' business transformation needs in addition to their IT needs and change their organizations into e-business enabled entities.
The team has been developed specifically to support specific e-business defined initiatives. It comprises 4 key phases that can be subdivided as follows.
E-STRATEGY: identify an idea (could be more than one),
E-BSA: design and plan the approach for implementing the ideas,
QUADCYCLE: implement the ideas, and
OPERATE AND MANAGE: monitor effectiveness' of the initiative and make required adjustments.
Each of the above components of the TEAM method provides a rich set of resources that con be combined flexibly to provide a wide range of tailor-made services to meet individual customers' specific needs.
5.3.2 E-business strategy development methodology (e-strategy)
Electronic Business Services Strategy Development (e-strategy) is the step in the overall Unisys Transformation Lifecycle. The e-Strategy methodology is the means by which a service is delivered to a client company. The service provides organizations with a tailor made e-strategy and roadmap of specific e-business initiatives to turn a vision into e-business solution. It is clear that without a cohesive e-business strategy, entities may fail to capture the competitive opportunity available to them.
The e-strategy methodology is an open, facilitative approach that receives its content from existing business strategies but also recognizes the potential for electronic business opportunities to potentially shift, or maybe drastically alter the current direction. Additionally, e-strategy is also designed to offer a fast track strategy development path that delivers a range of prioritised strategy options in a short intensive period. It is the first step in transformation as well.
5.3.3 e-Business Systems Architectures Methodology (e-BSA)
E-BSA is the key to the Unisys methodologies covering delivery of e-Business Transformation Services. The process is directed at incumbent companies that have previously invested in technology solutions but may have found it difficult to realise the benefits inherent because they have not made the complementary changes required in business processes. E-BSA is meant to:
bring together a set of factors that enables companies to adapt to the new ways of doing business(e-business enablers),
provide companies with quick accessibility,
help entities access, acquire, retain and leverage relationships with targeted but also critical mass of users and services,
Redefine entities' because cycles and the whole economics of doing business.
The key challenge for the companies is how to translate strategic intent into action plans that successfully implement change and deliver business benefits. E-BSA is therefore meant to enable every business to identify and control its sources of value creation in the new economy by:
using NET-Thinking,
using goal-driven design processes through structured teams,
Creating, developing and customizing business models aligned to the enterprise's value creation processes.
The e-BSA methodology was produced to deliver business designs and implementation plans for defined business initiatives to enable business transformation to the new economy. Its methods and techniques enable a company to transform rapidly the way it dose business, to compete aggressively and to establish leadership in the new economy.
5.3.4 e-Business Systems Architecture
E-BSA is divided into 6 phases as below:
SHAPE AND SELL THE E-BSA ENGAGEMENT is required to convince the client that Unisys can assist in defining business changes. During this stage Unisys will define the client objectives, therefore confirming the e-strategy.
LAUNCH THE ENGAGEMENT assist the client in making critical decisions regarding issues relating to weather the proposed engagement provides enough information about the business system changes to allow Unisys to decide which solutions it ought to implement. This section defines the scope of the engagement, selects the required approach and agrees the deliverables.
DEFINE THE BUSINESS CHANGE: assists the client in decide the way it wants to change its business, which problem areas and integration needs will be implemented, the changes the business must go through to implement the initiative, choices the company has in making those changes and to what extent the desired outcome will be achieved.
DESIGN THE BUSINESS SOLUTION assists the client in deciding the changes that need to be made to the business systems (processes, technology, people, and organisation) to ensure the success of the project.
DEVELOP ACTION PLAN assists the client in defining the actions that need to be taken to implement the project and whether the client desired outcome will be achieved for the organization.
REVIEW ENGAGEMENT WITH CLIENT assists the client in deciding whether Unisys has successfully delivered the outcome required by this engagement and whether implementation can be undertaken.
Each phase is designed to assist the client in making the decision. The culmination of these decisions is to assist the client in deciding if they want to use the solution design and implementation plan that Unisys has produced as the basis for implementation.
CHAPTER 6: CONCLUSIONS AND RECOMMENDATIONS
6.1 How KM Conclusions can be applied to the e-BSA Methodology
In this section it will be explained how the important KM conclusions obtained in Chapter 4 can be applied to the e-BSA methodology. The outcome of the application will be a series of templates that Unisys will be able to use to ensure that when designing the change for a client company, all knowledge management issues are covered to an adequate level.
For all sectors, the following are mandatory:
CULTURE – People must be willing to create and share knowledge. It is difficult to force people to contribute if there is no motivation. Financial rewards are not the best inducement due to their short term nature, while trust is built over years. A more sustainable solution is to reward good knowledge workers with status and recognition. Most people enjoy being consulted and being recognised as an expert. If reciprocal information sharing exists, the volume of information transferred increases. Human resource strategies need to be aligned with this goal.
INTEGRATION – The more areas of business that are linked, the better the chances of information transfer. The linking will not itself cause knowledge to be transferred but it will hinder if it is absent. Although this has a technology basis, it is important to link people together. Existing knowledge networks need to be identified and retained or enhanced.
COMMON TAXONOMY – A common language across the organization. Systems and people need to be able to understand one another to transfer knowledge so an e-business should continue the accepted language or all areas should change.
INFORMATION ON REQUEST – Speed is crucial when competing especially on the internet. For example, to serve customers when they want to compare supplier prices instantly.
In the area of e-Procurement the following issues are mandatory:
CURRENT INOFRMATION – Suppliers need to keep their catalogue prices up to date as Internet exchanges and catalogues are liable to be updated daily or even by the second. It is envisaged that much more procurements will be done via Internet exchanges that resemble modern automated stock exchanges.
RELATIONSHIPS – They are maintained through constant contact and helped by face to face meetings which are particularly important in the long run. Designated individuals or points of contact must be maintained. These relationships are an important way of gaining information regarding the outside markets – people do business and not computers.
In the area of E-CIS, the most important factor that needs to be implemented is again RELATIONSHIPS. Lastly, going to e-commerce, there are a number of different forms of e-commerce ranging from quick churn e-tailing to long term trading partners. The definitions used however, primarily concentrate on the quick turn. One of the most important mandatory requirements is CONTINUITY. An example of continuity can be described as that the customers should receive information regarding price and service from multiple sources that are not self contradictory.
6.2 Measuring the impact of knowledge management on the organisation's performance
Considering the fact that the entire exercise of understanding knowledge management is to exploit its benefits to improve the overall performance of the organization and to help it to achieve its objectives, the best and most logical approach is tie-in measurement of knowledge management with any organisation's overall performance measurement systems. This can be done either at an organisational level, or for individual projects and processes
The only limitation of this approach is that once the KM practises are made an integral part of work, it is difficult to ascertain the level of contribution of knowledge management in the overall growth in comparison with the other factors. O'Dell and Grayson recommend a two-pronged approach that seeks to measures both outcomes and activities.
Measuring outcomes focuses on the extent to which a project or a process achieves its stated objectives. Measuring activities then shifts the focus onto the specific knowledge management practices that were applied in the project or process (NEHL 2003).
Melissie Clemmons Rumizen (2002), outlines the following steps in developing measures:
Revisit your goals
Your starting point for measuring any knowledge management initiative will be the original goals of that initiative: what is it that you set out to achieve? Developing measures will often lead you to get clearer about how you define your goals in the first place; if your goals are not concrete and clear enough, then measuring your success or progress against them will be difficult. Hence ensure that your goals define clearly what constitutes success in measurable terms.
Know the audience for your measures
In defining success, you will often find that different people have different ideas about what constitute success. Managers who approve the allocation of resources will want to know about the returns on their investment. Users of the knowledge management initiative will want to know how it has benefited them and whether their participation has been worthwhile. Other beneficiaries of the initiative, such as patients, will want to know how they have gained.
Define the measures
Define what exactly you are going to measure, and what measurement approach or approaches you intend to take. Ensure that your measures are:
Valid – they actually measure what they are intended to measure rather than something else,
Reliable – they give consistent results
Actionable –they give information that can be acted upon if necessary.
Decide what data will be collected and how it will be collected
This is a process of 'putting the meat on the bones' – spelling out the details: what data will be collected, who will collect it, how, when, where, etc?
Analysing and communicating the measures
When analysing and presenting the results, be sure to refer back to your original goals and your audience. Aim to present results in a way that answers their questions in a meaningful way, rather than simply presenting facts and figures.
Review your combination of measures
Monitor and evaluate how your measures are working. Developing measures is a process of trial and error – don't necessarily expect to get it right first time. Similarly, remember that as objectives and situations change over time, so will your measures need to.
Additional pointers emphasised by other practitioners include:
Measuring for the sake of measuring is a waste of time – be sure that you are measuring for a specific purpose or purposes.
Be sure that some kind of action or decision will be taken as a result of your measures
Don't try to measure everything; instead, focus on what is important. Trying to measure too much not only requires a great deal of work, it also tends to dilute the important issues.
If your organisation already has a measurement system in place, then you can use those measures. If your knowledge management initiatives work, then you might assume that this will show up in your organisation's other performance measures. Of course there is no guarantee that existing measures are good ones so you might like to look into them, but there are two major advantages to 'piggy-backing' on existing measures: first, they are already accepted practice in the organisation, and second, they are most likely measuring things that are important to the organisation.
These steps can serve as a checklist for any organization to review the degree and effectiveness of their existing knowledge management tools and strategies and would also assist in building a framework to identify the weak areas. An understanding of these steps can ensure a practical method of reviewing the current strategies with a view to update them keeping in mind the current demands of the industry.
After studying for about 6 months, I have learned many new frameworks for business analysis. Some of the frameworks learnt were very useful and gave structure to the analysis of Unisys, its methodology, culture and knowledge management. Besides, as a student of MBA, the whole exercise was a thoroughly rewarding and learning experience for me.
At the beginning of this research, there was some confusion in my mind, especially as I was unsure of the direction that the dissertation was supposed to take. The plethora of thoughts and work ideas made it difficult to judge the right direction. It did take an extensive research and a long time to ultimately establish the right path and after that point every effort was made to achieve the target.
The topics of knowledge management and e-business have always been of particular interest to me and a major reason for choosing Unisys was the fact that the scope of their requirements matched my interests perfectly. Unisys is undergoing a large degree of upheaval following the recent disappointing financial result which has resulted in an air of uncertainty in the minds of most people regarding the future of the company. The current shift in scenarios has caused a significant change in priorities for the management of the company making it difficult to ascertain the future of knowledge management within the company.
The entire experience of undertaking this project has been immensely useful in consolidating my theoretical knowledge about the subject, learning new procedures and their application with reference to one of the world's largest IT companies.
Brian Arthur, 1999 information business
Argyris, C. (1993) Knowledge for Action: A Guide to Overcoming barriers to Organizational Change, San Francisco, Jossey-bass
Boddy, D. and Gunson, N. (1996) Organizations in the Network Age, London, Routledge
Boone, M.E. (2001) Managing Interactively New York, Mcgraw-Hill
Burton-Jones, A. (1999) Business, Work and Learning in the New Economy: Knowledge Capitalism, Oxford, Oxford University Press
Clare, M. and Detore, A. (2000) Knowledge assets: a professional's guide to valuation and financial management, Harcourt Brace Professional Publishers
 "Company Profile" (Unisys). Available from http://www.unisys.com/about__unisys/index.htm (accessed September 12, 2004)
Cortada, J.W. & Woods, J.A. (2000) The Knowledge Management Yearbook 2000-2001,  New York, Butterworth-Heinmann
Cummings, T.G. & Worley, C.G. (1997) Organization Development & Change, 6th Edition: South Western College Publishing
Davenport, T.H. and Prusak, L.(1999) Working Knowledge: How Organizations Manage What They Know, Boston, Mass, Harvard Business School Press
Davis, S.M. (1999) Blur: The Speed of Change in the Connected Economy, Oxford, Warner Books
Drucker, P.F. (1994) The Theory of Business Harvard Business Review: pp. 95-104
Harvard Business Review (HBR) (1998) Harvard Business Review on Knowledge Management, Boston, Mass, McGraw Hill
Huseman, R.C. and Goodman, J. P. (1999) Leading with Knowledge: the nature of competition in the 21st century, Thousand Oaks, CA : Sage Publications
Grannt, R.M. (1999) Contemporary Strategy Analysis: Concepts, Technologies Applications, 3rd Edition: Blackwell
Lethbridge, Timothy Christian (November 1994) "Practical Techniques for Organizing and Measuring Knowledge" Thesis Presented to the School of Graduate Studies and Research, University of Ottawa [available online from www.csi.uottawa.ca/~tcl/thesis_html/thesis.html (accessed September 12, 2004)]
Little, S., Quintas, P. and Ray, T. (2002) Managing Knowledge: An Essential Reader London, SAGE
Lyles, M.A. and Schwenk, C.R. (1992) "Top Management, Strategy and Organizational Knowledge Structures": The Journal of Management Studies 29: pp.155-174
Marchand, D.A. (2000) Competing with Information, New York, John Wiley & Sons Ltd
Macmillan, H. and Tampoe, M.(2000) Strategic Management Oxford, Oxford University Press
Malhotra, Yogesh (Summer 2000) "Knowledge Management for [E-]Business Performance", Information Strategy: The Executives Journal, V.16(4, pp. 5-16 [available from http://www.brint.com/papers/kmebiz/kmebiz.html (accessed September 12, 2004)]
Mockler, R.J.(1989) Knowledge-Based Systems for Management Decisions, Englewood Cliffs, N.J., Prentice Hall
Morey, D., Maybury, M. & Thuraisingham, B. (2002) Knowledge Management: Classic & Contemporaray Works, Cambridge, Mass, London MIT
Meyer, C. (1998) Relentless Growth, Oxford, Butterworth-Heinmann
Myers, P.(1996) Knowledge Management & Organizational Design, Oxford, Butterworth-Heinmann
National Electronic Library for Health (NELH) (February 2003) "Prove it: measuring the value of knowledge management" (NELH). Available from http://www.nelh.nhs.uk/knowledge_management/km2/measurement.asp (accessed September 12, 2004)]
Nohr, Holger (1999) "Knowledge Codification" Knowledge WORKS News, Vol. 1, 1999, No. 9 [available online from http://www.iuk.hdm-stuttgart.de/nohr/publ/KWN.pdf (accessed September 12, 2004)]
Nonaka, Ikujiro (1997) "Organizational Knowledge Creation", paper presented at Knowledge Advantage Conference held November 11-12 [available online from http://www.knowledge-nurture.com/web/bulabdoc.nsf/By+Title/86B566634BC84EA28625662C005C1996/$FILE/NONAKA.PDF (accessed September 12, 2004)]
Nonaka, I. & Takeuchi, H. (1995) The Knowledge-Creating Company: How Japanese Companies Create the Dynamics of Innovation, Oxford, Oxford University press
O'Brien, J.A. (2002) Management Information Systems: Managing Information Technology in the E-Business Enterprise, 5th Edition: New York, McGraw Hill
Owens, D. (1998) "Putting Knowledge to Work In Unisys" (Unisys). Available from www.unisys.com (accessed September 12, 2004)
Park, M.W. (1998) Info Think: Practical Strategies for Using Information in Business New York, Scarecrow Press
Pearson, K.E. (2001) Managing and Using information Systems: A Strategic approach,: New York, John Wiley & Sons
Pervaiz, K.A., Lim, K.K. and Ann, Y.E. Loh. (2001) Learning Through Knowledge Management, Boston, Butterworth-Heinmann
Porter, M.E. (1980) Cmpetitive Strategy: Techniques for Analysing Industries and Competitors, Free Press
Polanyi, M. (1966), The Tacit Dimension, London :Routledge & Kegan Paul
Riel, C.B.M. (1992) Principles of Corporate Communication, London, Prentice Hall
Ross, C.F. (1997) "Study on Corporate Knowledge Management", Service Tracks Issue, July 30
Roos, J. (1997) Intellectual Capital: Navigating the New Business Landscape, Basingstoke, Macmillan Business
Ruggles, R.L. (1997) Knowledge Management Tools, Boston, Butterworth-Heinmann
Rumizen, M. C. (2002) The complete idiot's guide to knowledge management, Madison, WI: CWL Publishing Enterprises
Sanchez, R. (2001) Knowledge Management & Organizational Competence, Oxford University press
Scarbrough, H. (2000) Investigating Knowledge Management, London, Institute of Personnel Development
Scarbrough, H. and Swan, J. (1999) Case Studies in Knowledge Management, London, Institute of Personnel & Development
Senge, P.M. (1990) The fifth Discipline, London, Century Business
Skyrme, David J. (2001) "Online Knowledge Markets: how do they work?" online article retrieved September 12, 2004 from http://www.skyrme.com/insights/28kmkt.htm
Snowden, D.J. (2000) Communication, Ttrust and Privacy: Discord and Harmony in eBusiness and Knowledge Management, Prentice Hall
Stewart, T.A. (2001) The Wealth of Knowledge: Intellectual Capital and the Twenty-First Century Organization, London Nicholas Brealey
Stuhlman, Daniel D. (2004) "Knowledge Management Terms" (Stuhlman Management Consultants). Available from http://home.earthlink.net/~ddstuhlman/defin1.htm (accessed September 12, 2004)
Sun Microsystems Inc. (2001) "What is knowledge management?" White Paper, Sun Microsystems Inc. official web site, retrieved from   http://th.sun.com/education/images/Knowl_Mgmt_wp.pdf
Thornhill, A. et.al (2000) Managing Change: A Human Resource Strategy Approach, London Prentice Hall
Tiwana, A. (2001) Essential Guide to Knowledge Management: E-Business & CRM Applications, London, Upper Saddle River, NJ: Prentice hall International
Tomer, John F. (2004) "Social and Organizational Capital" (Manhattan College). Available from http://www.manhattan.edu/business/ecofin/jtomer/organizational.html (accessed September 12, 2004)
Wilson, D.A. (1996) Managing Knowledge, Oxford, Butterworth-Heinamann
Zarach, Vashti (2002) "Glossary", (CETIS Enterprise SIG) available from www.cetis.ac.uk/members/enterprise/glossary (accessed September 12, 2004)
Related Topics