Truth – With controvesy comes success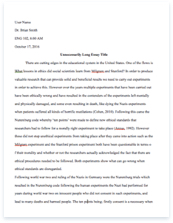 The whole doc is available only for registered users
A limited time offer! Get a custom sample essay written according to your requirements urgent 3h delivery guaranteed
Order Now
Familiar advertisements such as the vulgar image of a urinal with the trademark orange sign conveniently placed in the center reading, "Your pee contains urea. Thanks to tobacco companies, so do cigarettes. Enjoy," may be remembered since the anti-tobacco organization "truth" was established in 1999. Another including a photograph of dog feces also with a small orange sign reading, "Cigarettes contain ammonia, so does dog poop," are only few of the shocking advertisements by "truth" viewed in popular teen magazines.
Using these aggressive and direct methods of educating the public- specifically young teens ages twelve to seventeen- "truth" uncovers the many lies and secrets of large tobacco companies. Nonetheless, "truth" may be considered to be extreme by some, and to the tobacco industry, the organization has become a nuisance. The philosophy of "truth" is to expose the lies and hidden practices of the tobacco industry.
Although the controversial advertisements and methodology of the "truth" campaign maybe too cutting edge and in your face, but such methods are needed in order to change social views on smoking tobacco, and "truth" has thus proven to be successful in educating the public, as well as reducing smoking among America's youth. However, some consider these compelling images used in "truth's" campaign against smoking as too gratuitous. Additionally, the radical tactics used to educate and influence our nation's youth may be criticized for being excessive and distasteful.
Some of the advertisements put out by "truth" are so repulsive to the public, that at times the campaign has turned people away. One offensive television commercial designed to shock viewers and vilify tobacco companies compares the industry to many evil figures in history. This "truth" commercial showed a "Demon Award" ceremony in Hell and featured a tuxedo-clad tobacco company executive accepting an award for "Most Deaths in a Year" from a cheering audience that included Adolf Hitler, Joseph Stalin and members of the Ku Klux Klan.
Many broadcasting companies felt that "the commercial angered many of our viewers because it served to devalue the Holocaust, a chapter of history that is too important to be diminished," (FORCES) as explained by anchor, Wendy Tokuda of KRON 4. When this advertisement was viewed by America, more feelings of anger were aroused than people being informed and some viewers may not even be repelled by smoking. Even though the commercial antagonized many by its bad taste, this controversy caused the "truth" campaign to receive even more attention.
The hype created by this outrageous commercial allowed the anti-tobacco message to reach a larger portion of the public. By using these tactics, "truth" has successfully conveyed their evil portrayal of the tobacco companies. The indisputable extreme nature of the "truth" campaign has generated an unbelievable success rate in relaying facts and anti-tobacco messages to young teens. The marketing phenomenon of the organization asserts a huge impact on society. The success of "truth's" marketing strategy employed was studied in Florida, by the Florida Tobacco Pilot Program (FTPP) and analyzed by the Social Marketing Institute.
The data supports that, "In just two years, from 1998 to 2000, the percent of Florida middle schoolers who smoked cigarettes in the past 30 days fell from 18. 5 to 8. 6 percent while the percentage for high schoolers went from 27. 4 to 20. 9. These market share gains would be the envy of ANY private sector marketer. " (Andreasen) This evidence illustrates how the effectiveness of the advertising techniques of "truth" influenced youth in Florida on a positive level and has clearly reduced smoking among high school and middle school students.
It is reported by Tobacco Control 2001 that, "The Florida campaign resulted in high rates of recall, significant changes in attitudes/beliefs, and reduced rates of smoking behavior among youth" (Heald, Ray, Sly). The accomplishment of "truth" and their advertising has proven to be one of the most successful publicity stunts ever performed by an organization. The Centers for Disease Control and Prevention (CDC) stated that this decrease in teen smoking represented "the largest annual reported decline observed in this nation" (CDC).
The extreme nature of these advertisements may be despicable but the results speak for themselves. This approach is tremendously effective in reducing the number of teens who smoke. Using their ground-breaking techniques in magazines, television and billboards, "truth" continues to inform today's youth about the dangers of smoking tobacco. The organization is attempting to bring about a change in society's attitude about tobacco. It does not simply tell teens not to smoke, because if it did that, teens would most likely rebel and smoke anyway.
What "truth" does is show teens that tobacco companies are trying to manipulate them, thus using the rebellious nature of teens as a positive trait to prevents teens from being mislead by cigarette ads. The tobacco companies use movies and magazine ads to suggest that money, success and attractiveness come with smoking, but teens are viewing these images as manipulative and untruthful. Another method "truth" uses to discourage smoking is to reveal certain ingredients contained in cigarettes, as shown in the urinal and dog feces magazine advertisements.
These ads also attempt to empower youth to lead community involvement against tobacco and ultimately reduce accessibility and availability of tobacco to youth. In addition to the provocative advertisements, "truth" also acts upon its cause in protest of the lies of the tobacco industry. One stunt included placing a pile of 1,200 black body bags representing the number of people who die each day from cigarette smoking in front of the Phillip Morris Co. headquarters in New York.
To teens, actually seeing the physical body bags representing those killed by tobacco gives them more of a sense of the reality of the situation, rather than only seeing the numbers on a piece of paper. These body bags "are visuals that The Truth distributes over the Internet, television, print and radio through their anti-smoking advertisements and have changed the views of millions of teens" (FORCES). This demonstration affects teens dramatically and allows them to comprehend the severity and dangers of cigarettes on an individual's health.
Another example of action by "truth" is its writing to and the harassment of cigarette companies. As reported by Lorillard Cigarette Company, one of the most popular cigarette distributors to teens, accuses "truth" of the continual "criminal practice of sending harassing and vulgar e-mails to Lorillard and its employees- using foul, harassing and threatening language that constituted a personal attack on tobacco companies and their employees" (FORCES).
These unlawful attacks of "truth" may be seen as unnecessary and excessive to public which may drive potential supporters away from the organization. However, these methods may seem severe, but it is argued by "truth" to be the only way of effectively getting the message out to teens. The combination of "truth's" television, magazine, and radio advertisements, as well as its protests and actions against tobacco industry have become a marketing phenomenon. "truth" also has a website, thetruth. com, revealing many hidden facts about tobacco industries that have recently become open to the public.
Its talent for appealing to and instigating youth to react to the organization is an amazing feat that has definitely made its mark on society. Press secretary of the Office of National Drug Control and Prevention, Jennifer DeVallance confirms, "The ads have tested very well… they're effective because they're very direct and provocative; they get people's attention" (Andreasen). The actions of "truth" need to be extreme and outrageous in order to overcome the influence of the tobacco companies.
For years, cigarette ads have associated smoking with glamour and "being cool. The shocking and radical methods of "truth" contradict these appealing images and replace them with unforgettable visions of disgust. Although the tactics employed by "truth" may be controversial and considered revolting by many, no one can dispute their results, except the tobacco companies. To the disappointment of tobacco companies, "truth" advertisements have been cited as one of the reasons for a significant decline in smoking for high school students since 1999, according to the U. S. Center for Disease Control and Prevention.
Although the extreme nature of the advertisements may be controversial, they are working and getting through to the nation's youth. These ads are effective in reminding teens not to smoke as nicotine reminds teen smokers to smoke. According to the Florida Tobacco Pilot Program, "Studies show that more than 80 percent of all smokers began tobacco use before turning 18" (Heald, Ray, Sly). "truth's" controversial advertisements target young teens in response to this startling statistic and and their success has been no less than remarkable.
Related Topics