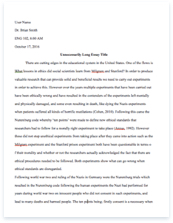 The whole doc is available only for registered users
Pages: 3
Word count: 631
Category: Music
A limited time offer! Get a custom sample essay written according to your requirements urgent 3h delivery guaranteed
Order Now
"If we are gonna be a city on a hill, we have to be a diverse city" (sing365). These are the famous words of a man who wants to start a revolution that will carry on across the world and rid the diverse barriers that keep people and cultures alike segregated. That man is Kevin Michael McKeehan, better known by his stage name tobyMac. TobyMac is a famous figure in the Christian music world and uses his musical abilities to help with his revolution along with the group he and a college buddy formed called dcTalk. Kevin was born on October 22, 1964 in Fairfax, Virginia. Kevin got his nickname from his older brother who would call him Toby since before he was born, soon giving him the idea for his stage name tobyMac. Growing up in the suburbs, tobyMac was immediately attracted to the beats, rhymes and production of early rap and hip-hop music. "I remember hearing a Kurtis Blow/Trouble Funk song on the radio and going to a local record, and they didn't have it. Since I couldn't drive yet, I took the Metrorail into downtown DC and found a store that had that song; I bought the Sugarhill Gang's "Rappers Delight" that day as well.
From there, it just caught fire. I fell in love with hip-hop music" (christianbook). TobyMac explains. From there his love for music became a dream and a career. TobyMac started his career in 1987 while at the Liberty University located in Lynchburg, Virginia by starting a band which came to be known as dcTalk, with a friend Michael Tait later followed by Kevin Max. (en.Wikipedia) The band mixed the genres of gospel, grunge and hip hop into a successful musical hybrid. They quickly became a complete success. In 1989 they released their first album and set off on tour right after the album was released. Just a couple years later they set out their first gold and platinum albums and were invited to play on The Jay Leno Show and The Arsenio Hall Show, getting the trio more mainstream attention.
In 2001 tobyMac decided to spread the word of God and starting a Diverse
City on his own, thus going solo from the band. He started his solo career with his hit album Momentum, which was given five Dove Awards and a Grammy nomination. (billboard). Most of his inspiration for his hit songs comes in random spirts. When he is not feeling creative he will sit down and pray and the next thing he knows is 20 to 30 inspirations hit His next album Welcome to Diverse City, released in October 2004, hit the Billboard 200 at number 54, selling 21,000 copies that week. His first live album was released in 2008 When releasing his albums, tobyMac prays that God will breathe through his lyrics and music and hoping that he will help with his dream of one day creating a Diverse City (youtube). TobyMac is a true inspiration for all and is slowly breaking down the barriers that have segregated people and cultures alike. One day these barriers will shatter and a Diverse City will be built.
Citations
Group, Age. "Christianbook.com: About tobyMac – author bio and information." Christianbook.com – Shop for Christian Books, Bibles, Music, Homeschool Products, Gifts & more. N.p., n.d. Web. 18 Oct. 2012. <http://www.christianbook.com/html/authors/4682.html>.
"TOBYMAC BIOGRAPHY." Lyrics. N.p., n.d. Web. 18 Oct. 2012. <http://www.sing365.com/music/lyric.nsf/tobyMac-Biography/619B4B361861580048256D2D00217B9B
"TobyMac – Conservapedia." Main Page – Conservapedia. N.p., n.d. Web. 18 Oct. 2012. <http://www.conservapedia.com/TobyMac>.
"TobyMac – Wikipedia, the free encyclopedia." Wikipedia, the free encyclopedia. N.p., n.d. Web. 18 Oct. 2012. <http://en.wikipedia.org/wiki/TobyMac>.
"tobyMac Biography & Awards | Billboard." Billboard – Music Charts, Music News, Artist Photo Gallery & Free Video. N.p., n.d. Web. 18 Oct. 2012. <http://www.billboard.com/artist/tobymac/
Related Topics