Theory Related to How to Improve Health to Develop New Habits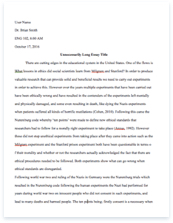 The whole doc is available only for registered users
A limited time offer! Get a custom sample essay written according to your requirements urgent 3h delivery guaranteed
Order Now
Health and well-being are resources that help people thrive and reach their full potential. Good nutrition is an important part of leading a healthy lifestyle. Combined with physical activity, diet can help to reach and maintain a healthy weight, reduce risks of chronic diseases like cancer and heart failure, and promote overall health. Even people who are at a healthy weight, having a poor diet can be associated to health risks that can get people sick or even kill them. Heart disease, high blood pressure, diabetes, and cancer are all examples of health issues that can arise with poor nutrition. Understanding how these diseases affect the human body can help enforce a healthy diet.
Nutrition affects many facets of your life such as giving you enough energy to support an active life, protecting you from sickness and also helps keep you looking in tip-top shape. Healthy foods also benefit our minds, nourishing cells within our brain that allow for cognitive functioning. "Caloric intake and diet composition have large and lasting effects on cognition and emotion, especially during critical periods of development". Another cognitive factor that affects a healthy lifestyle is stress. Stress affects people of all ages and it's typically during middle age that stress becomes most evident. Some reasons why stress can deter us from living healthy may be financial complications, job lay-offs, and bills that need to be paid.
Changes that contribute to a healthy lifestyle are usually brought on by our own feelings towards ourselves. Physical changes that attribute to that are stronger immune systems. Our immune system protects our body against disease by assisting our cells destroy bacteria and viruses. Factors that can positively affect our health include limiting alcohol consumption, avoid smoking cigarettes, improve diet, and continue regular physical activity. Changes in our appearance affect our decision to live a healthy lifestyle when we see wrinkles or weight gain. Osteoporosis can affect our decision to live a healthy lifestyle because it can limit what we are able to do physically. People who live with osteoporosis have a difficult time adding exercise to their daily lives because it puts them at risk for fractures. This is why understanding that physical activity performed at an early age makes it easier to adapt to our body as it ages. Other examples include arthritis and reproductive changes in men and women. Stress can also affect physical health as over time, it begins to suppress the immune system, which in turn increases our risk to get sick.
Socioemotional factors that affect us are things perceived by society about the way we look that bother us. Sex is a huge deal when trying to understand this phenomenon. Testosterone levels in men begin to decline rapidly after a certain age. This can be delayed with proper exercise and vitality. Another socioemotional factor that affects our healthy lifestyle is public education. A study was performed by the European Journal of Public Health whether "a higher educational level or occupational position has been associated with a healthy diet". Those studies showed that although cigarette smoking was higher with the educated group, so was physical activity. The BMI categories stated that more uneducated persons were either overweight or obese than educated persons.
Havighurst's Theory of Developmental tasks asserts that development is continuous through the entire lifespan, where one individual moves from one stage to the next by finding solutions to different problems. When people are able to master certain developmental tasks, they feel pride and some sense of accomplishment but when they fail, they are typically unhappy with their life and are segregated from their own community/society. With this theory, we are active learners who interact with a similarly active social environment. A specific example of physical changes that can contribute to a healthy lifestyle change is body image. Typically, the opinions of the partner affect this change.
This stage begins with contemplating the change, but you aren't quite ready to start it yet. You believe that your health will improve if you begin to develop new habits, but you are not sure how to overcome potential roadblocks that could be in the way. Next, you begin making plans and thinking of specific exercises that you can use to help you change the way you look. Setting goals that you want to meet will help paint a bigger picture of your plan. Once you begin taking action on your plan and making changes to your eating habits and increasing physical activity, you will find yourself in a new routine that has become normal to you even with potential setbacks that you may have.
Related Topics