The Two Pairs of Lovers in "Much Ado About Nothing"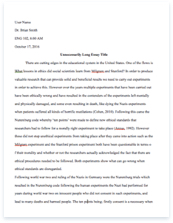 The whole doc is available only for registered users
A limited time offer! Get a custom sample essay written according to your requirements urgent 3h delivery guaranteed
Order Now
To contrast the two pairs of lovers, I will firstly compare their attitudes before the two couples actually became lovers.
At the beginning of the play we learn that Don Pedro "hath bestowed much honour on a young Florentine" – Claudio, who is then later described as "noble". From this I understand Claudio is a highly respected and honoured soldier and a good friend to Don Pedro. He is a conventional young hero, for that time, and what better for a young hero to acquire a young, rich, beautiful wife? And is there a better wife than a rich young heiress, daughter to the Governor of a respectable place called Messina?
I do not think Claudio's intention was necessarily to fall in love, and this idea is supported by the fact that he 'falls in love' with one of the first women he lays his eyes upon in Messina. It is supposedly 'love at first sight' and although this idea is very romantic, it is a very rare and spurious occurrence. In the subsequent conversation Claudio has with Benedick, he is exceedingly complimentary of Hero and does pronounce to love her, so there is a possibility of this love being genuine, but as I will later disclose, successive actions on Claudio's part seen to give us evidence that his love is not deep.
We do not really have much idea about Hero's own objectives and aims, but what is made clear in the play is that she is very much under her father's influence. We can see this throughout the play, for instance when she is given to Count Claudio to be betrothed. Leonato says, "Count, take of me my daughter, and with her my fortunes: his grace hath made the match". Leonato talks about Hero as if she is a 'thing' in his possession to give to whom he pleases. Not once is Hero asked for her opinion, not once in this section of the scene does she even speak. Of course, this highlights the massive social difference between Elizabethan times and the twenty first century. In the democratic world of today, women usually have just as much say in their marriage and choice of partner as men themselves, though things were very different in the time Shakespeare's plays were written – Shakespeare merely writes about the society he knows and lives in. Hero has few lines throughout her many appearances, giving me the impression that she is a quiet, acquiescent and obedient young woman, who rarely gives her opinion and lets her fate be decided by her father and the prince and his company.
Hero is also an heiress with a social responsibility, so her father must feel that a good husband is what society deserves from her, as her husband will come into use of her wealth. We see that Leonato wants for her a good husband, for when he wrongly believes Don Pedro wants to woo and marry Hero, he responds delightedly and slightly unbelievingly
Benedick, however, is an unconventional soldier with no fear whatsoever of enlightening everyone around with his opinion. He makes it extremely clear that his intentions are never to marry, where he says, "for truly I love none" and "I will live a bachelor" He also continuously pokes fun at Claudio and the idea of falling in love. So for someone who is so against marriage, when he falls in love, I reason that surely this is a natural and true love?
Beatrice, as opposed to Hero has no social responsibility, has no father to find her a husband, and is not an heiress, therefore has no real reasons for marriage. She also has the intention to remain single, "I would rather hear a dog bark at a crow than a man swear he loves me"
As for the authenticity of each couple's love, I think we can safety say that Claudio and Hero's love is of a counterfeit nature. Three main points in the script show this. Firstly, the fact that as soon as Claudio saw Hero, he wanted to marry her. I think that this shows Claudio was not concerned about getting to know the woman he is to marry before deciding to marry her. Not ten minutes after sighting Hero does he says, "Can the world buy such a jewel and, "I would scarce trusty myself, though I had sworn to the contrary, if Hero would be my wife". This shows us that despite having sworn (like Benedick) never to marry, and despite Benedick's continual pessimistic description of Hero, he never wavers in his 'love' and goes on to profess, "That I love her, I feel". In our culture in Britain today, this would be unreasonable and unusual. But this play is set in Elizabethan England, where marriage and love values were completely different. Arranged marriages were common and a man and a woman were frequently married without properly knowing each other first. So from my point of view, with my culture affecting my views, I think that Claudio's and Hero's love is very shallow, though it may be genuine.
The second point is that Hero agreed to marry Claudio without so much as speaking to him. Claudio did not woo Hero for even five minutes. Don Pedro wooed Hero for him and she agreed to marry him, as was her father's will.
The third point is that Claudio obviously does not want to give Hero the benefit of the doubt. He cannot feel much emotional love towards her, because I think trust automatically comes with love. He did not enquire about what had happened, when he thought he saw Hero being unfaithful, just assumed the worst. He publicly shamed her at her wedding, accusing her, saying, "her blush is guiltiness not modesty" and "she knows the heat of a luxurious bed".
I have considered the view that anyone, no matter how deep and meaningful their love, having seen who they thought was their lover in bed with someone else, are bound to be upset and believe the worst. But the manner in which Claudio acts is rather suspicious of this point. He makes no effort to find out what happened, and I really think that this is because he barely knows Hero and was too hasty in trying to marry her.
It could be argued that Benedick and Beatrice did not naturally fall in love, but were psychologically tricked. However, I think that the trick that Don Pedro, Claudio, Leonato, Hero and Ursula played on the pair just uncovered an attraction that was rooted deep inside each other. It is said that hate is closely related to love, and Benedick and Beatrice on the exterior hate each other but this could just be a cover-up for their true feelings. Benedick and Beatrice, as opposed to the preceding couple I talked about, have known each other for a while. Beatrice, as soon as she hears Benedick is coming to Messina; shows recognition and a dislike of him.
Related Topics