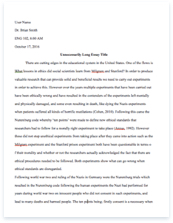 The whole doc is available only for registered users
A limited time offer! Get a custom sample essay written according to your requirements urgent 3h delivery guaranteed
Order Now
There are many key competitive priorities that are the driving sales force behind Timbuk2 custom messenger bags, but they all fall under one simple word: quality. The company takes pride that their bags are "more than a brand, more than a bag" (Jacobs & Chase, 2010). They are dependable-many customers has had their bags for decades. They are considered to be indestructible. They are also uniquely custom to each customer, customers develops a strong, emotional attachment between themselves and their bags. "This San Francisco-based company is known for producing high-quality custom and classic messenger bags directed to customer order" (Jacobs & Chase, 2010). Recently, Timbuk2 has begun dabbling into laptop bags that are being produced out of China. Their key competitive priority is to produce a great quality bag for less the cost. As for volume or rate of production: the China factory should be able to turn out more product because they have more people working and better specialized machinery to handle larger order. As for required skill of the workers, the china factory will probably see more division of labor because of the bigger factory setting.
The San Francisco plant would have more technical workers because their factory is smaller and deals with customized bags rather than bulk laptop bags. As for level of automation, China factory would need more of the automation than the San Francisco factory because of the size of the bulk being delivered and the specialized machines that can handle complexity. As for the amount of raw material and finished goods inventory: China factory probably has more raw materials coming in because of the bigger bulk output. The San Francisco plant would need a sizable share of raw materials as well because of the customized ordered bags.
Supply Chain Diagram Laptop Bag/China
Suppliers Factory/Warehouse China
Website Warehouse San Fran
Sales Office/Retail Outlet
Customers
Messenger Bags/San Francisco
SuppliersFactory/Warehouse San FranCustomers
Website Reference
Jacobs, F. R., & Chase, R. B. (2010). Operations and supply chain management (13th ed.). New York, NY: McGraw-Hill.
Related Topics