The story of how I became the best football player of all time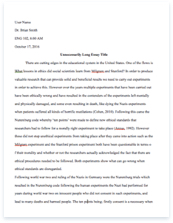 The whole doc is available only for registered users
A limited time offer! Get a custom sample essay written according to your requirements urgent 3h delivery guaranteed
Order Now
My name is Maxime Berault and I am here to tell you the story of how I became arguably the greatest soccer player of all time.
I was born on June 23, 1972, in Marseille, France. As a young boy, I was very inspired by my father who inspired me to work hard and never give up. I discovered a love of the game of soccer as a kid playing in the rough streets of La Castellane. Later I starred in local youth clubs, and at the age of 13 I was discovered by the French Football Association scouts who had come out to watch our games at the youth level. They sent me to play AS Cannes where I spent 3 years developing my game. I made my professional debut in Cannes at 17 and scored a goal. After much success there I later transferred to Juventus and then Real Madrid.
I had some very great accomplishments in my playing years. I won the FIFA World Player of the Year 3 times, I lead France to victory in the world cup in 1998, a feat that had been long coming for the great country of France. I have played for and been the premier player for some of the biggest Futbol clubs in France, Italy, and Spain. Our teams had many league championships and won many cups, my trophy case is filled! There is a widespread myth that says I was never once caught offside in my whole career, this is very popular and among something which football fans like to endlessly, pointlessly debate. I have had my downfall though, as my career ended in somewhat of a radical way when I received a red card and was ejected from the 2006 World Cup final for headbutting an opponent. Even with this bad example of sportsmanship, The spectators consider me as one of the sport's all-time greats. With my experience and still a love for the game, I have been given the chance to coach and manager many high-level teams. Most recently the Real Madrid club from 2016 to '18, where we won three consecutive Champions League titles. It is now that I finally end back at the top coaching the national team of France, a challenge that once again sill test my greatness.
Growing up I was exposed to many different families. We grew up around lots of different kids from different races, different economic situations and many were very poor. Families and people in our community struggled to survive every day. My father was my role model, I have always been very inspired by him, in what he has taught us as a family. It was he who showed us an immigrant must work twice as hard as anybody else, which is taught me the important lesson of never giving up.
As a family who had come from nothing we must strive to establish respect and earn our place in the world. I look back now and understand I was lucky to come from a difficult area, it teaches you not just about football but also life. My goals were to stay focused, to not let myself get driven off course, no matter what happens I need to use the game of football drive me to my future, a future I could be proud of, a future my father would be proud of. Being born in a Mediterranean city is the foundation of who I was and I need to always have that be part of me. This is where my passion for the game comes from, the city of Marseille itself.
While I can't go back there as much I want to, I still have it in my heart and soul. I know I am fortunate now to be playing alongside some of the best players in the world, it's a dream come true, and a dream I love to share with my countryman. Being driven to play intensely every day, to fight every match as hard as I can, to leave nothing left when the game is over. Yes, there was immense pressure to perform on the pitch, to show we belonged and to provide all the fans the feeling of being a part of success. Not many people outside our loyal fans always believed in us, but we believed in ourselves. We wanted to do something good, to prove that if you are determined and confident, there is nothing in this great existence that can stop you from achieving what you want. 
Related Topics