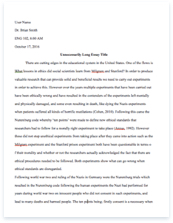 The whole doc is available only for registered users
A limited time offer! Get a custom sample essay written according to your requirements urgent 3h delivery guaranteed
Order Now
Did you know that according to the U.S. Department of Justice, somewhere in America a woman is raped every 2 minutes. The short essay Rape: A bigger Danger than Feminist know, by Camille Paglia, is a very empowering essay. In this essay Paglia talks about the word many women fear: rape. The type of rape she focuses on in this essay is date rape. The words date rape can mean different things to different people. So the real question is what do these words exactly mean? According to the dictionary the words date rape mean sexual intercourse forces by the victim's social escort.. My definition of date rape is when the person you thought you could trust sexually abuses you and disrespects your wishes. I believe date rape is on the rise because of how women and men are portrayed in the media, the abuse of alcohol by young people, the easy access of the "date rape drug," and the lack of punishment the law has on rapist.
All of us consume the media in one way or another. The media plays an influential role in sexism against women and has determined standards of what they should look like. The media sends us images that we are consciously or subconsciously absorbing, and can even send us messages of how to think. Men and women in the society are greatly affected by this because they have to deal with their social peers. From a young age I have been exposed to the portrayal of women and men on the media, and I've just seen it as being normal, but growing up I have seen that many roles are unequal and stereotypical. When you turn on the television you see ads telling men that if they use a certain product they can have any girl they want.
Sexual assault of young and adult women while consuming alcohol has been called a silent epidemic, because it occurs at high rates yet is rarely reported to the authorities. Many victims do not go to the authorities because they have the fear of not being believed or feel that they deserved it. Studies show that 50 percent of college women have been sexually assaulted, and 27 percent have experienced rape or attempted rape. In the magazine article by Laura Stepp she tells a girl named Alice's story. In her story one of her friends she trusted escorted her to a party. They both consumed quite a bit of alcohol, and when she was brought back to his apartment she was raped. After this happened she was haunted by that night, and the question she would has her self was: was it rape? In Paglia's short essay she states, "A girls who lets herself get dead drunk at a fraternity party is a fool." I agree with this statement because I believe women need to be more aware of the dangers parties can have. At least one half of violent crimes involve alcohol consumption. Alcohol can be very dangerous when someone drinks excessive amounts, and can lead to making bad decisions.
There are two common "date rape drugs," Rohypnol and Gamma Hydroxybutyric Acid. Rohypnol is a sleeping pill that produces a sedative effect and slowing of psychomotor responses. On the streets this drug is called a "roofie." This drug can cost as little as $2.00 per tablet. This drug originally came from Europe, and didn't show up in the states until the 1990's. It only takes ten minutes after ingesting Rohypnol for the victim to feel dizzy, disorientated, and can make them feel to hot or cold. The drug makes the victim black out and have no recollection of the events that have occurred.
Another kind of "date rape drug," is Gamma Hydroxybutyric Acid, or GHB. GHB comes in a liquid form that has no color or odor. This drug can make the victims heart rate slow down, make them nauseas, and can even put them in a coma, which can lead to death. There are other types of drugs rapist use. Most drugs used have no color, taste, or odor, so it is very difficult to know when one is being used.
Punishment for rape in most countries today is imprisonment, but until the late twentieth century, some states of the U.S. could apply the death penalty . I believe by having the death penalty it showed the severity of this crime. Castration used to be a form of punishment for rape, which I think would make people think twice before sexual assaulting someone. I believe we should make harsher punishments for these criminals.
I know that some U.S. citizens believe capital punishment is to harsh. They see that they are still humans, and should be treated like so. There are rehab facilities for rapists where they can seek treatment, and then hope to return to society. I agree that rapists are usually mentally ill people and they should seek help.
Most people think of rapists as strangers, when really one half of rape victims know the person who their assailant is. There are many ways people can help protect themselves from date rape. You should avoid becoming intoxicated when at parties, and always leave with the friends that you arrived with. You should also keep your eyes on your drink at all times, and if you lose sight of your drink do not drink it anymore. Never set your drink down and even take it with you to the bathroom. Do not be afraid to leave an uncomfortable environment. Let your partner know your sexual and relationship boundaries. Finally, you should be cautious with anyone who tends to degrade an entire gender. These tips should help you to be cautious and aware of signs before its too late.
In conclusion, date rape and all other kinds of rape are horrible crimes. Women and men need to respect each others' boundaries. We need to send the message "no means no", and if you are raped you need to go to the authorities immediately. Rape can emotionally scar a person forever, and should not be taken lightly.
Related Topics