The Manila Teachers' Savings and Loan Association, Inc.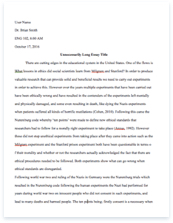 The whole doc is available only for registered users
A limited time offer! Get a custom sample essay written according to your requirements urgent 3h delivery guaranteed
Order Now
The Manila Teachers' Savings and Loan Association, Inc. (MTSLAI or Manila Teachers) is proud to be the first pioneer of the savings and loan system in the country. Its roots are traced back to a simple "paluwagan" by a group of public school teachers whose forced savings provided financial support and self-reliance among them. In the late 50's, Mr. Prudencio S. Lacson first organized and led the group at Rizal Avenue High School. Upon his retirement, Mr. Lacson embarked on a more ambitious organization which led to the founding of the Manila Teachers' Savings and Loan Association, Inc. on May 20, 1960. As both Manager and Treasurer, Mr. Lacson nurtured Manila Teachers with selfless dedication, personal sacrifice and strong commitment to service. His devotion drove the work ethic of the founder until his death in 1974. Cipriano J. Lacson, one of the founder's sons, then took over the reins and became the General Manager in 1974.
Under his aggressive and dynamic leadership, Manila Teachers' Savings and Loan Association, Inc. has grown by leaps and bounds to become the innovative and stable Association that it is today. Manila Teachers has been consistently awarded the highest order during the Annual Philippine Savings and Loan Conventions. In the past, MTSLAI engaged mostly in consumption, agricultural and a limited number of the housing loans. Today, while it continues to provide easy access to the same loans, Manila Teachers has also set its sights on modest housing projects for its members. Today, Manila Teachers Savings and Loan Association, Inc. faces the future with confidence born not only from its achievements but also from its struggles.
Feature of the Proposed System
* System is password controlled
* Automatic computation of interest and deduction per loan type depending on terms use.
* Generate payment schedule upon entry of Loan.
* Automatic Computation of Pre-Payment
* Automatic Computation of Loan Restructure
* Automatic account entry for Loan,Check,Disbursement
AMA Computer College
Pampanga Campus
Name of Proponents: Mark Raymond A. Diwa
Mark D. Valencia
Marivin Lloyd E. Copino
Title of Proposal: A Proposed School management System and With Web-Based Information System of Sta. Cruz Academy
Area of Investigation
Brief History of Sta.Cruz Academy
The STA. CRUZ ACADEMY had a very humble beginning. With the displaced staff and high school students from the (defunct SCCI) Sta. Cruz, Central Institute, the enrollment in its first academic year was literally held under the trees.
The late Dr. Conrado P. Jimenez Jr., the incumbent Municipal Mayor and a successful alumnus of SCCI, took all the possible actions to settle amicably the dispute between the administrators and the employees and that to keep the school operational. Unfortunately his effort was in vain because the school owner informed the public that SCCI is totally closed from the school year 1989 and onwards due to bankruptcy.
In response to the insistent demands and request of parents and students, in May 1989, the late Dr. Conrado P. Jimenez Jr., deeply concern with the plight, immediately constructed temporary classrooms within his residential area to house the displaced SCCI population. Inspired and guided by the Holy Spirit, there was a strong calling for the late Dr. Conrado P. Jimenez Jr., – A SERVICE TO EDUCATION for the youth of Sta. Cruz, Lubao and nearby barangays, thus the closure of SCCI is the opening of the Sta. Cruz Academy. The founder firmly believed that the best gift we can offer to our children is EDUCATION.
To ensure a healthy school, safe, orderly climate and wholesome environment and the location more conductive to learning the founder acquired a rice land 10, 300 square meters located in Bona St. Sta. Cruz, Lubao, Pampanga. Eventually this place became the permanent location of the Elementary and High School Department. Also, we purchased a nearby lot of 6,023 square meters for school expansion.
Many have witnessed how Sta. Cruz Academy struggled for its survival. But it managed to rise to its height despite the odds and is constantly growing and expanding. Indeed, the school is nurtured with genuine trust, service, commitment, dedication and her strong leadership.
Feature of the Proposed System
The System monitor and manage Campus information such as:
* Enrolment
* Grading
* Payroll
AMA Computer College
Pampanga Campus
Name of Proponents:
Mark Raymond A. Diwa
Mark D. Valencia
Marivin Lloyd E. Copino
Title of Proposal: Hotel information System of SOGO Hotel with Online Reservation
Area of Investigation
Brief History of Hotel Sogo
In 1992, two individuals decided to come together and make use of their perspective expertise to satisfy the public's need for better and more convenient low-cost lodging facilities. One was a Hotel Professional with over 20 years experience in a leading motel chain while the other was a Commercial Developer and "AAA" licensed Contractor.
From the start, the partners agreed to adopt a Japanese theme to connote Cleanliness, Innovation, Efficiency, Courtesy, Discipline and Teamwork – attributes that would describe the Hotel and the organization they envisioned. Consequently, the name "SOGO" which means Harmony, Unity and Cooperation was chosen.
Sogo is a Japanese word that means unity and teamwork, brotherhood, cooperation and harmony. Also the most appropriate description for the Company's burning spirit. From its humble beginnings, the hotel was envisioned to be a combination of every single perception about "being Japanese" combined with the Filipino's innate sense of hospitality.
Feature of the Proposed System
The System Manage Hotel information such as:
* Payment
* Reservation
AMA Computer College
Pampanga Campus
Name of Proponents: Mark Raymond A. Diwa
Mark D. Valencia
Marivin Lloyd E. Copino
Title of Proposal: A Proposed Web based Hospital information Management System of Pampanga Medical Specialist Hospital
Area of Investigation
Brief History of Pampanga Medical Specialist Hospital
Our story started sometimes in 2001 when Dr. Jaime Flores asked Dr. Zenon Ponce, both member of another corporation, West Pampanga Ultrasound and Diagnostic Center Incorporated, about the possibility of building a Tertiary Hospital in western part of Pampanga. When they got a positive response with the other doctors, they presented the idea in a special board of directors meeting in West Pampanga Ultrasound and Diagnostic Center Inc. in October 2001. The board of directors agreed with the idea and presented it in our annual christmas party in Dec 2001. A majority of hte incorporators supported the idea and the board of directors and some of the incoporators contributed their dividends as the seed money. A core group composed of Dr. Jaime Flores, Dr. Zenon Ponce, Dr. Ferdinand de Mesa, Dr. Larry Fernando and Dra. Mildred Mariano where ecstatic with the response. However when the timecame to collect the additional capitalization, a minority of hte incorporators heeded the call. Upon the advice of some experts a new corporation should be fromed.
Three names were submitted to SEC for approval: Nativity General Hospital Inc., West Pampanga Doctors' General Hospital Inc. and the later which was approved Pampanga Medical Specialist Hospital Inc. Many doctors from western part of pampanga were invited to join the corporation with the aim of the first doctors owned hospital in Pampanga. But only 12 doctors initialy heeded the invitation. They represented the 12 rays of the rising sun in our logo. On March 3, 2003 the Pampanga Medical Specialist Hospital Inc. was registered by SEC with Dr. Alvin Rene R. Susi as our President. Financing came from the seed money and the monthly contribution of the incorporation which started in November 2002 and had continued up to 2007. Our first obstacle after our incorporation was to purchase a land on where to build our hospital. It took us server months in order to purchase an affordable land with a clean title.
Through the kindness of Dr. Natividad Morales, who gave us a very liberal mode of payment and who later joined the corporation, our dream is beginning to materialize. Soon other obstacles such as the securing of different permits, backfilling the land. Registration of our trade name and logo, the choice of an architect and the approval of the architectural and construction plans, the driving of piles, the actual building of the Hospital and the procurement of hospital supplies and equipment and later the choice of employees. Our ground braking occured last December 28, 2003 but actual construction started in May 2004. After all the heartaches, sleepless nights and anxiety, our hospital was inagurated last November 8, 2005 with Father Juan Ponce as our officiating priest and Dr. Rolando S. Banzon as our Medical Director.
We obtained our DOH License to operate as a Level 2 Hospital with 40 bed capacity. Last December 29, 2005 we had then about 30 employees. Last April 30, 2006 DOH upgraded us to a Level 3 Non Teaching Hospital with a 50 bed capacity. We obtained our Philhealth Accreditation as a Tertiary Hospital last January 2, 2007 our bed capacity was increased to 80 beds by DOH with about 180 employees when we started, we gradually purchased equipments such as Ct-scan, 3D and 4D Ultrasound, Laparoscopic and endoscope instrumentations and many other, to complement our growth. From basic ER, OR and ward services, we stablish our ICU, CCU and later Dialysis Center. We continue to look forward and improve with the vision of becoming a medical center. All of these would have not been possible without the help of our friends, our beloved employees, our cooperative doctors, our patients who believed that we can provide adequate and affordable medical service and most of all with the blessing of our almighty God, our creator and the greatest healer.
Feature of the Proposed System
• Connects people, processes and data
• Workflow routes documents and Information electronically.
• Highly Flexible, Scalable and customizable.
• Customized Clinical data according to each Department, Laboratory etc
• Access to Financial and Performance indicators to help in managing resources.
AMA Computer College
Pampanga Campus
Name of Proponents: Mark Raymond A. Diwa
Mark D. Valencia
Marivin Lloyd E. Copino
A Proposed Barangay Information System of Sta.Cruz, Lubao, Pampanga with web-based database Information System
Feature of the Proposed System
The system hold, monitor and manage Barangay information such as:
* Barangay Demographics
* Barangay Officials
* Barangay Household
* Organization
Certifications and reports
* Blotter
* Barangay Clearance
Related Topics