The Leusure Time Of Teenagers In My Community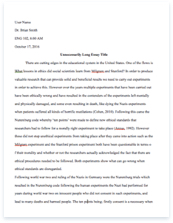 The whole doc is available only for registered users
A limited time offer! Get a custom sample essay written according to your requirements urgent 3h delivery guaranteed
Order Now
First I would like to give gods the praise for giving the strength and courage to start my Sba.This sba completion would be possible without help of number of person both at my community and at school. My cousin and teacher has been a constant source of assistance and my success. I thank my church sister for the lending of her computer when my wasn't in function.Special thanks to my Mrs.McEARON who monitor me in every step in the SBA.
INTRODUCTION
I have live in my community for the last past 5 years, and I have come to a conclusion that during leisure time teenagers idle their time to go on social media, go to parties, hang out at chill pot with friends, plays video games and to inbox on phone in which every teenager love to do. They don't revise books or practice something that was taught at school. So I have comet o the conclusion to find how they spend their leisure time .it has become a growing concern in the community and I intend to evaluate the factors which is the cause of this practices.
THE STATEMENT OF THE PROBLEM
How do teenagers spend their leisure time in my community?
REASON FOR SELECTING THE AREA OF RESEARCH
My personal reasons for choosing this topic is that I believe that it has become a growing concern in our community, and negatively it has affect our teenagers to a large extent The researcher find it to be a relevant and appropriate topic for his research. For the last 5 year the researcher has observed friends and family spending leisure time both negative and positive so he will like personal view on this.
METHOD OF INVESTIGATION
A questionnaire was used to give details on how do teenagers spend their leisure time in my community. Questionnaires was type and printed and handed out to teenagers in my community randomly and it was also post online to teenagers in my community on yahoo and facebook even Google. The teenagers answer them and then it was collected and the data was recorded. There was also some discussion with researcher and teenagers about the topic.
Research topic: How teenagers spend their leisure time in my community?
DATA COLLECTION INSTRUMENT
This is the sample of the questionnaire that was given to 50 teenagers in my community. These methods of investigation are positive, names there are no names of persons. Therefore it makes the respondent feel comfortable of answering.
A questionnaire was prepared to give researcher a wider view of how do teenagers spend their leisure in my community. A total of 50 questionnaires was given to both male and female of my community .The age group of these teenager was 13-19,they was chosen randomly for the participation of this issue. Majority of the questionnaire were accepted by females . The teenager had 3 days to complete the questionnaire. There were problem in which I
faced in collection of questionnaire which was unanswered questionnaire and some short answer that was given wasn't properly stated.
Research topic :How do teenagers spend their time in my community? ANALYSIS AND INTERPRETATION OF DATA
Figure1:Pie chart shows the gender of respondents
Figure 2: bar chart 1 show the age of respondents.
figure 3: shows the number of teenager how attend school
Figure4:pie graph Shows the amount of teenager how do chores at home
Table 1 :pie chart shows how often do these teenager study
Response
Number of respondents
Everyday
Once a month
Never
Other
Table 2 shows the how long teenager takes for studing
Hours of study
Respondents
1-2 hours
24
3-4 hours
19
5-6 hours
7
Figure5 :column shows the number of teenager who think they use leisure time wisely
From Table2 it is observed that,how teenager spend their leisure time these teenager go to school and usually go to school.
How they spend leisure time
Number of persons
Surf social media
Go to parties or movies
READING AND REVISING BOOKS OF SCHOOL WORK
Watch tv or text friends
Spend time with family
Figure6 bar graphshows the amount of teenager who attend school which do homework.
Figure 7 pie chart as observed shows the amount of teenager how is easily distracted.
Explanation of diagram
There 50 questionnaire that was given to teenager,of the 50,30 was male and 20% female
RECOMMEDATIONS AND FINDINGS
Teenagers need to start to spend their leisure time wisely and seriously towards school work.They should to do all there homeworks and revise their books very often even for 3 hours for school.Teenagers should go to summer school in the summer to additional note of subjects that they are week at.Parents should also set teenagers study time and participate in school life activity.The parent of teenagers should not make teenager parties regularly.There should be schedules of even class for these teenagers and Saturday class.
FINDINGS
The researcher as found out that teenagers who attend school don't do there homework regularly and spend there leisure time surfing social media such as facebook and that these teenagers are usually distracted and are easy to be distracted has wide variety of electronic device such as cell phone,tablet etc.Reading of books are popular for teenagers to do.
Related Topics