"The Improvement" by John Ashbery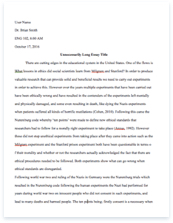 The whole doc is available only for registered users
A limited time offer! Get a custom sample essay written according to your requirements urgent 3h delivery guaranteed
Order Now
The only thing that humans cannot count on is that things are constantly changing and life is one of those things. It is a complex, intriguing, and inscrutable process which has negative and positive shades. This is the message John Ashbery is trying to transmit to us!
1.Theme
a.Life changes in an instant
-He is questioning the meaning of life; the meaning of how things can change quickly.
– "Only yesterday when I came back, I had this diaphanous disaffection for this room, for spaces, for the whole sky, and whatever lies beyond"
b. "We never live long enough in our lives to know what today is like."
-Life's complexity gives us a today, but today might change. It is unpredictable.
-One day is not long enough to absorb or comprehend how negative things can turn into positive.
c.Things that seem negative, what can happen to become positive?
-" I want the openness of the dream turned inside out, exploded into peaces of meaning by its own unasked question, beyond the calculations of heaven"
-From the previous quote one can realize that Ashbery wanted to change Today, the bad dream which is "by nature sad," trying to turn it inside out while confused why all this was happening.
d.How to improve them?
-Ashbery uses his imagination when giving the solution to the "mystery" he is trying to figure out.
– To turn a dream inside out cannot be achieved, but since we all know that there is no solution to making Today remain the same, we can only wish!
– "Then the larkspur would don its own disproportionate weight, and trees return to the starting gate."
– This is what Ashbery believes it would happen if his wishes would become true.
-"See, our lips bend"
– It sounds like a direct statement that the poet is making to his audience.
– What it means is that both the poet and the reader acknowledge that these changes happen and the changes cannot be prevented.
– Perception of reality
– Ashbery is trying to explain reality, life! He is trying to decipher the ambiguous changes that happen in life in such short periods of time.
– The poet writes about the hypotheses regarding reality in general. Whether the changes are part of the reality or if they can be prevented are the big hypotheses of reality.
2.Characteristic of the poem
a.It is a mysterious poem
-The reader cannot fully comprehend what message John Ashbery is trying to transmit.
-Sometimes one finds the poet shifting from the good things to the bad ones or even digressing.
– "Shards, smiling beaches, abandon us somehow even as we converse with them."
-"I felt the eggplant, then the rhubarb. Nothing seems strong enough for this life to manage.
Related Topics