The Historical Connection Between Art and Music Through the Work of the American Painter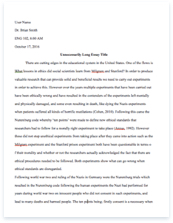 The whole doc is available only for registered users
A limited time offer! Get a custom sample essay written according to your requirements urgent 3h delivery guaranteed
Order Now
Basic Facts;
            James McNeill Whistler, (1834-1903) heavily influenced by Japanese artists, created aesthetic paintings controversial to the European audiences, but greatly appreciated by Americans. He spent most of his life in London, still considered an American artist. When he moved to Paris, he attended Navy based West Point Academy. West Point Academy discharged him for deficiencies in Chemistry, although he excelled at everything else. He began his art career soon after he accepted a coastal surveyor. While he worked as a coastal surveyor, he learned cartography. The cartography etchings lead him to the Parisian Salon, a prestigious art school in London. In 1855, he relocated to London and attended an equally prestigious art school, The London Royal Academy of Art. This academy allowed artists more individuality. However, as his art style became increasingly impressionism, he left the academy. From there, Whistler created highly controversial, aesthetic paintings bringing lots of enemies and filed the most famous lawsuit in history of the art world during the Victorian ages.
Aesthetic Art in the Victorian Era;
            Europe was emerging from the Renaissance through the enlightment age during the Victorian ear. During the late 1800's to the early 1900's, Europe was progressing in art and literacy.  Artists strived to elevate the British's public interests in art for beauty and pleasure. Aesthetic artists create designs having no moral lessons, no stories, no biblical meanings, no profound meanings. Of course anyone can derive stories from any painting, largely depending on their past experiences. Whistler is categorized as an aesthetic artists. He wanted his paintings to be appreciated for visual aspects, lines, shapes, colors, shades. "He once said, "As the music is poetry of sound, so is poetry the painting of sight, the subject matter has nothing to do with harmony of sound or color," James McNeill Whistler (1834-1903).  Visual aspects were more important than the pictures subject matter.  People in the Victorian Ages expected art to teach or guide them in their daily lives. Aesthetic artists in all areas create designs purely for entertainment purposes. According to art experts, there are four conditions aesthetic artists are to follow;
Artists must have predominance in intuition and creative imagination.
Artists was a specialists in his or her craft along, free from psychological, philosophical or religious teachings or meanings.
Not politically correct.
Artistic creation was the highest end of life; according to the artworld, aesthetic artists were superior to any other category of artists. (Whistler v Ruskin)
Whistlers Japanese Influences; Music/Art Connection
            Whistler painted an entire series of "Moonlight" paintings. The paintings were patterned after Japanese styles. He really admired one Japanese artist, Hiroshige. Hiroshige's paintings inspired Whistler, although he was already completely fascinated with the Japanese art and lifestyle.  Europeans became angry and objected when Whistler created, "Nocturnes Blue and Gold; Old Battersea Bridge in 1866.
            Whistler stirred everyone up when he painted a moonlight scene symbolizing Japan in London. Wanting to encourage conflict from his enemies, he began naming his paintings after music terminology; Nocturnes, arrangements, symphonies. Nocturne's Blue and Gold had to meanings. The dual title connected artwork to music and bridged the gap between the east and west. Whistler wrote Leyland, a Japanese artists, who thought of the idea to name his painting after music terms a note of gratitude. "I can't thank you too much for the name 'Nocturne' as a title for my moonlights! You have no idea what an irritation it proves to the critics and consequent pleasure to me –beside it is really so charming and does so poetically say all I want it to say and no more than I wish" (Bridging the Culture Gap).
  He said the musical terms will upset his enemies even more, and he was really joyful.  This is where his musical connections to his art work began; both in his style and painting titles.
            His colors and designs resembled music composure and arrangements. In his moonlight series, he used binary colors, such as blue and grey, that flows together like a song. He used repetition in his coloring, shading, creating a mirroring or repeating effect, much like the chorus to a song. There is a humorous story that a couple of Whistlers paintings were hung upside down in art galleries, because the mirror like reflections were so perfect, no one cold tell the difference.
Biggest Lawsuit in the Art World;   
            Whistler continued creating controversial paintings. Finally one critic's remarks resulted in the most famous lawsuit ever heard of in the art world in 1878; Whistler v Ruskin. Ruskin, raised by a fanatically religious family, criticized art work without religious symbology. Whistler created Nocturne; Black and Gold; The Falling Rocket. Ruskin criticized Whistlers painting, which was taken as slander. At the trial, Ruskin commented, "For Mr Whistler's own sake, no less for the protection of the purchaser, Sir Coutts Lindsay ought not to have admitted works into the gallery in which the ill educated conceit of the artists so nearly approached the aspect of willful imposture" (Ruskin V Whistler). The painting Ruskin felt so strongly against reflected Whistlers  divorce he was going through with his first wife. Ruskin insisted Whistlers painting were not worthy of being officially considered art.
            Ruskin did not agree with Whistlers techniques while creating the painting. Whistler mixed the oil based paint until it became a very watery texture. This technique allowed him to work much faster. Transforming the paint to a lighter mixture allowed Whistler to finish a painting in 2 days. Ruskin obviously did not agree with this technique. He implied it took much longer to create a painting if it was to be worthy of being called art.
            Whistler argued back that Ruskin had no authority to criticize his painting because he was not a painter himself. He went on to say he criticized everyone else for his own identical faults. "At the trial, Whistler said, "this painting was never meant to be the portrait of a particular place, but only an artistic impression," (American Attitude: Whistler and his Followers).  Whistler won the lawsuit. He was awarded only a fourth of the judgment.
Conclusion;  
            Whistler was influenced by the Japanese culture. The Japanese culture or artists paintings are completely aesthetic. They are appreciated for what they look like, and provided to entertain audiences. Whistler feels very strongly about his intentions regarding his artwork and is famous for quoting, "Art should be independent of all claptrap—should stand alone and appeal to the artistic sense of eye or ear, without confounding this with emotions entirely foreign to it, as devotion, pity, love patriotism and the like" (Whistler, James Abbott McNeill). Japanese artists that impacted Whistlers art career the most are the ones who originated the idea to connect the paintings to musical themes. The musical themes of the paintings came through in the musical titles and repetitive coloring resembling a songs chorus. If Whistler was here today, he would probably say his moonlight series of paintings were probably his most significant paintings. Even though he insisted his paintings had no specific meaning, bridging a culture gap is an extraordinary accomplishment. His moonlight paintings made a statement. After Whistler painted Nocturne; Black and Gold; The Falling Rocket as a grievance from his first divorce, he remarried. This was the happiest marriage for Whistler.  After eight years, she died of cancer. Shortly after, Whistler died of heart disease in London.  The lawsuit allowed him to defend his paintings to the public. It was not until he reached his fifties, his art was appreciated in Europe.
Notes;
Editorial, American Attitude: Whistler and His Followers ; Detroit Institute of the Arts Published: 14 March -6 June 2004 Date Accessed; 29 September 2007
http://www.tfaoi.com/aa/4aa/4aa345.htm
Editorial, James McNeill Whistler 1834-1903; The World Wide Art Gallery; Great Artists in History; Date Accessed 30 September 2007
http://www.theartgallery.com.au/Whistler.html
Landry, Erin: Whistler v. Ruskin: Morality in Art Versus Aesthetic Theory ; Date Accessed 29 September 2007
http://www.loyno.edu/history/journal/Landry.htm
Nicolas, Pioch; Whistler, James Abbott McNeill; Webmuseum, Paris Published: 26 May 1996 Date Accessed 29 September 2007
http://virgo.bibl.u-szeged.hu/wm/paint/auth/whistler/index.html
Power, Rachel, Princeton Class of 2008; Bridging the Culture Gap: Retitling Whistler's "Nocturnes;" Impressionism & the Making of Modern Art; Date Accessed; 30 September 2007
http://blogs.princeton.edu/wri152-3/rpower/
Related Topics