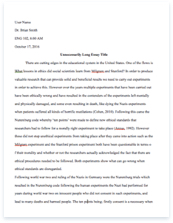 The whole doc is available only for registered users
A limited time offer! Get a custom sample essay written according to your requirements urgent 3h delivery guaranteed
Order Now
A1. Economic Features
One dominant economic feature of the healthcare industry is the growing need for both basic and specialized healthcare due to the continued aging of the "Baby Boomer" generation. This generation consists of over 79,000,000 individuals born in the US between 1946 and 1964. As this generation has aged, the need for healthcare has increased dramatically. Let us take a look at some statistics: As of 2012, there were 65.2 million Baby Boomers still living in the US. These individuals, all now currently between the ages of 50 and 68 years old, represent 21% of the current US population. A member of this group turns 65 years old every 10 seconds.
66% of individuals over the age of 65 have at least 1 chronic disease and see 7 different doctors per year on average. This generation currently accounts for 62% of over the counter (OTC) medication and 80% of all prescription medication sales in the US. These figures are expected to increase dramatically in the coming years. (USAToday.com, 2013)
A2. Driving Forces
The Patient Protection and Affordable Care Act (ACA), commonly referred to as Obamacare, represents the greatest regulatory overhaul to the US healthcare system since the introduction of Medicare almost 50 years ago. The ACA sets federally mandated standards for insurance companies in regard to rates and coverage. It also established mandatory penalties for any uninsured or underinsured US citizen. The act has caused a great deal of speculative panic in the healthcare community at large as it opened the door for greater federal scrutiny of the patient care and financial practices of healthcare institutions.
A2a. Provision
The best way to offset any detriment that may come to the institution in light of the ACA is to promote a culture of caring for our patients while providing an acceptable level of transparency and compliance to federal regulators and eliminating wasteful practices in order to combat any financial hardship that may occur due to the insurance overhaul.
First, let's take a look at patient care. The care and wellbeing of our patients should now and forever be of the most paramount importance to this and any other healthcare institution. No matter what regulatory and/or economic strain is put on the industry by the ACA, the level and quality of patient care remaining at the utmost level is absolutely critical to the future success of the healthcare industry as a whole.
In the face for sweeping federal regulations enacted by the ACA, the healthcare industry must adapt to an increased level of scrutiny in its everyday care and business practices. All personnel must be educated on the changes in regulation and comfortable with adhering to them. The ACA has enacted a series of brutal penalties for willful noncompliance and it is the responsibility of the institutions staff and administrators to ensure that everything possible is done to prevent these penalties from being levied.
Finally, increased scrutiny and increased bureaucracy often times leads to increased costs. In order to maintain profitability, these costs must be offset. In order to accomplish this, the institution needs to look long and hard at ways to eliminate wasteful costs and tighten up its operations budget. There are a number of ways this can be accomplished such as cutting overtime for non-essential personnel and reducing utility bills through the use of high efficiency lighting. Any way that does not decrease the level of alertness or care in the facility.
A3. Differentiating Competitive Characteristics
Two differentiating competitive characteristics of the healthcare industry are quality of care and specificity of treatment. A healthcare facility can differentiate itself from the competition by providing the highest possible level of patient care through streamlined appointment processing, fully staffed emergency services, employment of top notch practitioners, providing a clean and sterile environment, etc. By striving for perfection in quality of care, the company can differentiate itself from its competitors and set the standard in the industry. The company can also differentiate itself from its competitors by offering the highest quality of treatment in specific areas by employing the best doctors from specific fields. For example, by recruiting the top brain surgeons in the country, the company can gain esteem in the field and an advantage over the competition. There is success and prestige in the healthcare industry that can be had by being able to provide top level procedurally specific care in high need areas such as cancer treatment, pain management and orthopedic surgery.
A3a. Strategic Group Map
A strategic group map is a valuable tool for comparing market positions for companies or putting them into specific groups while helping align specific differentiating characteristics. The map can help show where the company is in regard to the success of its differentiating characteristics based on both its own goals/results as well as those of its competition. There are levels on the map that range from weak to strong based on established market expectations as well as the expectations and established standards of the company. Below is an example of a strategic group map plotted out based on the differentiating characteristics discussed in the previous section:
The company is represented by the blue ball in the upper right hand corner of the map as providing exceptional quality of care as well as very specific treatment programs. The other Blue balls represent the company's competition. The company's goal is to situate itself in a position where it is far and away the best provider of exceptional quality specialized healthcare.
4. Success Factors
Two key factors that will enhance the company's success are improved training and proper staffing. The healthcare industry is an ever evolving entity. New procedures and technologies intended to improve treatment effectiveness are being developed every day. It is imperative to the success of the company that our practitioners are fully trained on these medical advances as they come to light. Monthly training sessions and seminars need to be scheduled and attendance must be mandatory. By having the best trained staff, the company gains a strategic advantage over its competitors by being able to provide the most up to date care to its patients.
Proper Staffing is also a key to the company's future success. Care must be taken to ensure that enough staff is on duty to handle the patient load while providing a top notch standard of care and treatment without a back log but at the same time not so much staff as it becomes a detriment on the profitability of the company. By properly analyzing scheduling and emergency patient trends as well as establishing a suitable on call system to help handle emergencies, issues that can arise from overstaffing/understaffing can be reasonably mitigated and overhead can be properly managed from a salary standpoint.
A5. Competitive Forces
The impact of the 5 competitive forces from Porter's Five Forces Model in regard to the healthcare industry, are as follows: Supplier Power
The more suppliers of a certain product or service, the more competitive the market becomes and the more powerful the consumer of those products becomes in regard to setting a price. Exclusivity of a product means that, in general, the price of that product will be higher. This is the reason that in the healthcare industry, specialty practice equals increased revenue. By providing a specific service devoid of competition, a company can practice medicine without fear of competition driving the price down. Buyer Power
The impact of a consumer to set a product or service price based on supply and demand. Low consumer demand can drive down the price of services as can a large group of consumers colluding to keep the prices down. In the healthcare industry there is limited buyer power because it is almost impossible to predict what, where, and when services will be needed. Competitive Rivalry
By gauging the number of competitors in the market, the power of an individual company can be effectively determined. More competition equals less individual market power. In the healthcare industry, competitive rivalry usually exists more within the family doctor, general practioner, pharmaceutical sales sectors and not so much within specialized care. Threat of Substitution
The threat of a product or service being replaced by a competitor with a less expensive solution. In the healthcare field, generic drugs, lower quality surgical equipment, and redesigned procedures are all substitution threats that can affect the company's bottom line. Threat of New Entry
New competition will always delude a marketplace by giving customers options that they previously did not have. A new healthcare entity has the potential to draw away patients and drive down profits by offering comparable services at lower prices. That being said, there are federal regulations that exist to prevent monopolies and price fixing within the healthcare industry, so this threat is ever present and should be accounted for in any successful business plan.
B1. Vision Statement
The vision for the company is for it to become the leader in high quality, cutting edge, cost effective healthcare services.
B2. Mission Statement
To achieve a reputation of excellence in the healthcare industry. To provide the latest, highest quality treatments and procedures to the public.
B3. Distinctive Competency
The distinctive competency that will distinguish the company from others in the industry will be its top notch specialized care. The company will strive to be the most respected entity in specific secondary medical treatments not just in the local area, but in the world. The ability to provide superior treatment and care for patients battling complicated ailments such as cancer, heart disease, and neurological disorders will differentiate the company from others in the area. By investing in both top of the line equipment, recruiting the best specialists available to care for patients, and providing training on the latest techniques and medical breakthroughs to all of its employees, the quality of care created will soon weigh favorably on the company's reputation and help it to differentiate itself from its competition.
B4. Market Opportunity
The company can capitalize on market opportunity by ensuring that the company retains the best healthcare workers and utilizes the most modern devices and techniques for the treatment of disease in a specialized field such as cancer. By achieving renown for the treatment and care of cancer patients, the company can make a name for itself that will make it the top destination for patients seeking treatment. By employing and retaining doctors who understand the importance of treating the patient and not just the disease and are well versed and proficient in the latest medical, pharmacological, and technological treatment methods, the company can achieve status at the "go to" destination for treatment.
One current emerging and much needed market opportunity in the field of medicine is the ever growing need for geriatric practitioners to help in the diagnosis and care of the ever growing "baby boomer" population. Thanks to constant advancements in healthcare, this demographic is expected to significantly outlive prior generations and will present an entirely new set of medical challenges for healthcare facilities as they begin to outlive their own faculties. The company can seize this market opportunity by offering specialized health procedures that focus on the emerging needs of these patients such as muscle and joint therapy, pain management, dietary guidance, etc.
B5. External Threats
The main external threat to the overall long term success of the company is the treat of new competition in the marketplace. If the company shifts its focus on specialized cancer care and then another company in the area does the same, it has a deluding effect on the customer base. Given the high costs of care, especially top tier specialized care, most healthcare companies operate under very tight margins in order to provide their services at an affordable rate. Any unforeseen loss of customers due to new competition could be devastating in the long term. A new company introduces competition in the marketplace, and competition drives down prices but not costs. A new company might feel the need to offer comparable services at a reduced rate, sacrificing short term profits for long term market share. This ends up hurting both companies in the long run.
B5a. Threat Recommendation
There are strict federal regulations and guidelines in place to prevent such deluding of the market from potentially crashing the healthcare market in a certain area. It is extremely difficult to open a healthcare facility where immediate need does not warrant it. That being said, it is important for the company to be ever vigilant to the threat of competition. This can be done by partnering with other existing healthcare providers to form a stronger healthcare conglomerate that will cover a broader area of patient needs. Care must be taken however not to violate laws meant to prevent medical monopolies. Another way to help alleviate such a threat would be to find out which services the new competition offers and offer them at a discounted rate. This would still negatively affect gross margin, but could prevent the type of long term damage that is associated with loss of market share.
B6. Financial Objective
The financial objective that would fit this company would be to increase market share in the specialized medicine field by 20% while increasing total revenue by 25% over the next three years. While this objective may be difficult to achieve depending on external marketplace factors, I do believe it is attainable is properly planned and implemented. By implementing objectives utilized in the SMART method (Specific, Measurable, Achievable, Realistic, and Time Bound) these objectives are achievable. Top doctors need to be recruited and new equipment needs to be purchased in order to ensure delivery of the top flight quality care required to achieve the goals. This will require securing funds from outside the institution through either individual investors or short/long term loans. I feel that the investment will pay off in the long run, however, due to the increased prestige for the company it will create.
B7. Strategic Objective
A strategic objective that fits the company is the establishment and sustained excellence of the company's medical personnel through a proactive training and patient care information program. The company needs to take the treatment and care practices of other top medical institutions and make them their own. These practices must be stressed to the company's personnel through rigorous training and company policy. Test runs of new procedures need to be conducted utilizing the top employees and if deemed acceptable, passed down through the rest of the company as expeditiously as possible. A quarterly timeframe will be enacted for training of all essential personnel as well as a yearly refresher course in the discipline being taught. This will establish a standard of excellence that over time will simply be considered the way the company conducts business.
C1. Principal Managerial Components
Principle managerial components represent the base of the strategic plan. They help execute the operational activities within the strategic plan of the company. Management will benefit by learning how to deal with threats and challenges to the plan as they occur. These managerial principles can be utilized as needed based on the situation at hand. The 10 principal managerial components are as follows: Staff the organization with managers and employees capable of executing the strategy well. Staffing the organization correctly in order to have a successful strategy execution allows for the utilization of the individual skills of the people hired based on the skill sets desired to achieve results. By starting first with a capable HR department that understands the vision and goals of the company, positions can be filled with individuals possessing the right skill sets for success.
Build the organizational capabilities required for successful strategy execution. Organizational capabilities tend to be built from the top down. Strong leadership at the top willing to embrace change to reach goals is essential to motivate the employees of the company to accept and embrace the change as well. A united front must be built at the executive level and then presented to the individuals below them in a way that promotes acceptance of the change that needs to be implemented in order to achieve success. Create a strategy-supportive organizational structure. A strategy-supportive organizational structure should involve every layer within the company. All change affects different levels of the organization to one degree or another. Changes should cascade down from management to the workers. Company leaders must align themselves to the company's vision. Allocate sufficient budgetary (and other) resources to the strategy execution effort. In order to effectively budget for the strategy put in place, contingency plans must be enacted to prepare for the unexpected and resources then budgeted accordingly.
As the strategic process unfolds, budgets must be re-evaluated in order to make sure every effort is made to prevent resource waste or shortages. Company managers should make decisions in these regards based on real time data that can be used to forecast resource allocations for the future. Institute policies and procedures that facilitate strategy execution. Policies and procedures should be instituted that lay out the vision for change in the company. A vision statement should be written and distributed. The company should make a policy program that is rooted in the strategic vision that it is hoping to be realized while maintaining faith in the people within the company to achieve this vision and be grounded in realistic goals based on the marketplace the company is operating within. Adopt best practices and business processes that drive continuous improvement in strategy execution activities. Best practices and business processes can be adopted that aid leadership in executing their strategic vision for the company.
The goal of these practices and processes should be to convey a clear message to employees of the company as to leadership's goals and expectations, both on the individual, team, and company level. Training must be conducted on a regular basis and lines of communication with the employees in regard to the strategic processes and practices being implemented must be maintained. Install information and operating systems that enable company personnel to carry out their strategic roles proficiently. By updating the company's information and operating systems, personnel can carry out their strategic goals with a greater sense of what is expected of them to help achieve strategic goals. Using these systems to communicate roles, standards, and expectations to its employees allows the company to better streamline changes necessary to meet strategic goals.
Tie rewards and incentives directly to the achievement of strategic and financial targets. By implementing a rewards system tied to merit, the company can create a sense of urgency for its employees in regard to strategic vision execution. Providing incentive for outstanding performance by offering bonus pay, vacations, or promotions builds motivation to excel within the company. Instill a corporate culture that promotes good strategy execution. By instilling a corporate culture that openly embraces the strategic vision and is willing to take the time to ensure that its employees understand and embrace it as well, the company can begin executing its strategic plan in a more efficient a rapid manner. A corporate culture is developed at the top and must trickle down through the ranks by means of effective communication and training until every member of the company is pulling in the same direction toward the common goal.
Exercise the internal leadership needed to propel strategy implementation forward. ) The internal leadership needed to propel strategy implementation forward is done through effective communication between company leaders and managers. Leaders need to communicate effectively with company managers in order to let them know what is expected of both themselves and the individuals under their charge and how their performance will be measured. The consequences of poor performance and/or deviation from the strategic plan must be made clear, as well as the rewards for exemplary performance. Leaders need to convey a message that is both fair and firm.
C2. Alignment
The actions I would take to closely align the entire company's efforts to the company's mission involve a Strategic Plan, Action Plan, Resource Evaluation, Equipment Upgrade, Quality Services, and Consistent Services & Minimal Charges. (Rowe & Britz, 2009) Concentrating efforts toward helping employees understand the mission and their part in achieving it will allow for an increase in workplace efficiency which will in turn help contribute to an increase in company health over time. Emphasis should be placed on data collection and storage procedures, inventory management (reducing costs due to overstock/understock), overhead waste reduction through proper personnel scheduling, and company procedural protocol in regard to medical practices and patient care.
The end goal of all of this waste reduction is to free up the capital necessary to pay the specialists and order the equipment necessary to allow the company to achieve its goal of superior specialized care. It's of the utmost importance for leadership to be vocal and supportive in regard to their goals for the company. Monthly meeting should be held between the company's leadership and employees where goals can be reemphasized and current progress can be evaluated and discussed. Employees need to know what is expected of them as well as why they are important to achieving the company's mission of excellence in care.
Utilizing new technologies to streamline processes is also vital to reducing wasteful practices and daily work processes. Data information systems that can easily track and distribute patient records as well as supply line automation that provides inventory services help improve the bottom line by decreasing unnecessary labor and inventory costs. This will allow the company to reduce patient care costs and increase market share through competitive pricing as well as free up capital resources to improve specialized patient care per the company's mission.
3. Motivation Theories
Two theories of motivation that have been proven to help both individual workers as well as teams achieve their goals are the Hertzberg theory and the Maslow theory. The Hertzberg theory states that workers should be provided the opportunity for personal growth and professional growth within the company. Salaries earned as well as benefits received can be viewed as entitlements over time and lose their power to motivate. Therefore, in order to keep employees motivated, other means of personal and professional motivation must be implemented. Perks that focus on personal growth such as a wellness program and company paid gym memberships should be combined with perks that focus on professional growth such as quarterly bonuses for exemplary service and extra vacation days for employees who work a number of hours more than their established weekly amount.
The Maslow theory concentrates on the needs and wants of employees on a psychological (comfort) level. It basically states that an employee works to fill a need and will not attempt to satisfy a new need until the lower need is met. These needs can be social needs, safety needs, or self-actualization needs. Much like the Hertzberg theory, the Maslow theory concentrates on the workers needs and desires beyond a pay check. Maslow believed that a worker finds greater motivation through being able to achieve goals and receive recognition for them, as well as the ability to have input in decision making processes. The company can institute these theories of Maslow's by conducting employee surveys, setting favorable work hours, paying overtime, establishing a top notch safety protocol, and increasing creature comforts for employees.
C4. Organizational Considerations
Organizational considerations for structuring the work effort to successfully execute the strategic plan involve the following: 1) A decision making hierarchy of upper level leaders and mid/lower level managers must be established in regard to how much authority and decision making ability will be allowed to trickle down from the top. The company also has to decide the level of input that they are going to accept from the workers in regard to workplace policy. 2) A cost analysis of value chain activities needs to be addressed in order to establish which activities can be outsourced in an effort to free up resources for areas critical to achieving the strategic goal such as employee training and material upgrades. 3) Activities critical to the implementation and execution of the strategic plan i.e. putting the right people in the right positions to succeed and ensuring that every one of them is properly trained and educated in both their job functions as well as company policy and safety protocol. The strategic plan will not succeed unless every employee knows their role and is focused on a common goal.
5. Organizational Characteristics
Current and emerging organizational characteristics that may contribute to successful execution of this strategic plan include hard work and providing an environment of integrity for strategic goal achievement, and implementing monthly, quarterly, and yearly training sessions. Utilizing the latest technologies, and concentrating on customer service are also important characteristics for the company's success. Professional quality services, employee friendliness, strategic planning and execution, and immediate and long term sustainability for the execution of these plans are all elements needs for success. Other items that can also be included are the marketing techniques, financial obligations, managerial check, internal and external audit, and the inspections performed.
The mission statement should describe the what, why, and hows of the company's goals. The strategic and annual operating plan should include the steps on how to do this, with goals and objectives specific to the company. This includes policies and procedures, communication systems to share information, and also classroom and on the job training to broaden employee knowledge and allow them to execute their duties in a more productive manner.
The company needs to exercise economic due diligence in regard to manpower, inventory, and equipment in order to ensure that capital funds are utilized in the most efficient way possible while maintaining the level of care and professionalism laid out in the company's strategic plan and mission statement. This will allow the company to offer its services at a reasonable price while maintaining the level of excellence expected of it.
6. Corrective adjustments
An approach leaders of the company could use to make corrective adjustments during the execution of the strategy is to take corrective measures. Through the thorough evaluation of company employees and processes during the strategic execution of the company plan, inefficiencies and wasteful practices can be identified and eliminated. Inaccuracies in the plan can be re-evaluated and corrected. A Corrective And Preventative Action (CAPA) solution can be used to identify the problem, take corrective action, evaluate the impact, and implement corrective actions in a cost effective and timely manner. All plans have flaws, no matter how well thought out. The success of the plan hinges on the ability to identify these flaws and correct them before they derail strategic execution.
Reference
Rowe, J. J., & Britz, J. J. (2009). Strategies For Success: A Framework For The Development Of a Marketing Plan For Information Services. Mousaion, 27(2), 36-50.
USAToday.com, May 28, 2013. Health for Americans 65 and Older. Retrieved
from http://www.usatoday.com/story/news/nation/2013/05/28/senior-citizens-health-care-report/2354635/ on October 4, 2014.
Related Topics