The Five Love Languages: How to Express Heartfelt Commitment to Your Mate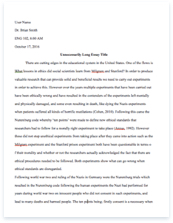 The whole doc is available only for registered users
A limited time offer! Get a custom sample essay written according to your requirements urgent 3h delivery guaranteed
Order Now
Dr. Gary Chapman's book, The Five Love Languages: How to Express Heartfelt Commitment to Your Mate, reveals that each person, as an individual, has their own unique way of expressing how they feel toward others. There are frequent incidents where two people, who have been brought together in marriage, have two different perceptions on how love should be expressed. This then will lead to arguments and hurt feelings as one spouse may not be receiving the proper love language that they need. Sometimes, the giver of the love doesn't realize that the way they are delivering their love to the receiver isn't actually proving their love, in the eyes of the receiver. This causes many problems in relationships and can often lead to a divorce or a break-up. According to Dr. Gary Chapman, there are five basic love languages that people are to be aware of in their relationships. These are: words of affirmation, quality time, receiving gifts, acts of service, and physical touch.
The first love language is words of affirmation. This language is based on the words we use to encourage one another. Dr. Chapman states, "Encouragement requires empathy and seeing the world from your spouse's perspective" (45). It is often that your spouse, whose primary love language is words of affirmation, will need you to give them verbal compliments to express yourself towards them. By doing this, you are showing them that you are empathetic towards their special needs and desires.
Quality time is the second love language mentioned in this book. Through this section of the book, we learn that it is important for us to let our loved ones know how much we enjoy spending time with them. A good way of coming about this is by simply spending more one-on-one time with your loved one. Have conversations with the individual and open up your feelings and be vulnerable. Dr. Chapman notes that "a central aspect of quality time is togetherness" (60). Therefore, by making your loved ones feel like they have significance in your life and that you are with them through thick and thin, they will feel a real sense of love.
The next love language is receiving gifts. Typically, we think of gifts as objects such as a ring, a book, or maybe something as simple as a bar of soap. However, it is boldly stated in this book that "physical presence in the time of crisis is the most powerful gift you can give if your spouse's primary love language is receiving gifts" (80). Even though physical objects are not the most powerful way of expressing your love, it is still greatly appreciated. The fact is that perceptible symbols of love are those that are the most powerful.
The fourth love language that Dr. Chapman introduces is acts of service. If your spouse's primary love language is acts of service, it is important to do random acts of kindness without being asked. Examples of this could be tidying up the house, cooking a nice, romantic dinner, or maybe doing chores that have been consistently put off. These acts will be very appreciated by your spouse and result with them feeling good and loved. However, you must note that acts of service is not just doing things that you were not asked to do, but also the things that you were asked to do.
The final love language mentioned in this book is physical touch. This language involves back rubs, holding hands, kissing, hugging, and sexual intercourse. For this specific language, actions speak louder than words. The simple action of taking someone by the hand can say more than simply saying "I love you." Often a person will tell their spouse that they love them, but if the receiver in this relationship isn't receiving enough physical attention, it won't mean nearly as much as it should. "Implicit love touches require little time but much thought" (107).
These five love languages are not only applicable to your spouse but also to your children. It is extremely important to figure out the primary love language of each individual within your family. Everyone has their different needs and desires when it comes to being loved. By finding each individual's primary love language, you will be able to successfully ensure that you are making the individual feel the love that you have for them.
There is much confusion as to why some people aren't feeling the love that one is trying to display for them. This is because not enough people understand the concept of the five love languages. People often don't realize that the way they are showing their love for someone isn't necessarily going to be translated to the right degree of which they are aiming for.
There is a metaphor used in the book that says that everyone has an emotional love tank that is waiting to be filled. This means that without people receiving their primary love language, their love tank will be empty and they will feel insecure. However, when they do receive their primary love language, their tank will be full and they will have security in their love with their spouse.
After reading this book, I have come to realize the significance of the different love languages. Sometimes you hear people talk about their parents and say things like, "my parents never really showed me that they loved me." When reality is, they didn't show the person that they loved them, in the way that they needed to be shown. If people can understand that they have different love languages than their parents do, maybe they can come to realize that they truly were loved by their parents. However, there are definitely some situations where this is not the case.
The same idea can be interpreted in the relationship of a couple. Many marriages will come to an end because they do not feel they are receiving a sufficient amount of love. This book could solve many problems that occur within a marriage. It would cause each spouse to become more aware of each others personality and what they need in order to fill the other's love tank. As long as each individual is still willing to put effort into saving the marriage, this book can have a major impact on the relationship.
Dr. Gary Chapman once quoted that "requests give direction to love, but demands stop the flow of love." You can't just merely demand your spouse to be more physical or giving. However you must indeed give your spouse direction on your perceptions of love and not be reluctant. Without direction, your spouse may not be aware of what they need to do in order to help you feel secure in your relationship with one another.
One must keep in mind that there are clearly many reasons as to why a relationship is failing. These five love languages are not always the answer. However, they are the answer to a lot of situations. As long as this book isn't taken too seriously and seen as the answer to every problem, it is a great resource for those who do believe that this book will have a significant impact on the way their relationship is going.
References:
Chapman, Gary. "The Five Love Languages: How to Express Heartfelt Commitment to Your Mate." Northfield Publishing. Chicago. 1995.
Related Topics