The Effects of Technology on Children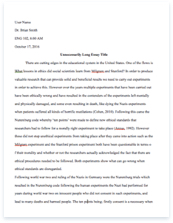 The whole doc is available only for registered users
A limited time offer! Get a custom sample essay written according to your requirements urgent 3h delivery guaranteed
Order Now
Technology and children have a close relationship.  Cell phones, Video game players, Ipods, DVD players, MP3 players, laptops and computers are among the hi-tech gadgets that many kids and teens, children, own.  Tech items help young people have fun, learn new skills, and stay in touch with family and friends.
As we enter this new age, technology, whether computer, telecommunications or media, has become an essential mark to our society, especially the children.  Certainly, computers and the Internet are encouraging our strong and dynamic children's society to better learn more about the things they have to.  The emergence of television brought us excitement for new advances in technology too.  Technology hopes for potential educational benefits for the children, and enthusiasm for entertainment shared by families and the public or the community of viewers. Moreover, technology has really overpoweringly affected the lives of families and their children, most especially.  Computers and other related technologies are very much a part of our lives and our culture now.
As we learn to live with technology as part of our lives now, we also tackle the positive and negative effects of technology on children.  The definition and usage of technology will be discussed for the paper's purpose.  Also, the positive and negative effects of technology on children shall be discussed in the second and third parts also for the purpose of this paper.
First, what is technology? Technology is a broad concept that deals with a species' usage and knowledge of tools and crafts, and how it affects a species' ability to control and adapt to its environment. In human society, it is a consequence of science and engineering, although several technological advances predate the two concepts. However, a strict definition is indefinable; "technology" can refer to material objects of use to humanity, such as machines, hardware or utensils, but can also encompass broader themes, including systems, methods of organization, and techniques. The term can either be applied generally or to specific areas: examples include "construction technology", "medical technology", or "state-of-the-art technology" (Merriam – Webster, 2007).
There are a great number of examples of technology that can be seen in society today.  One great example is the cell phone.  Ever since the invention of the telephone, the people are always in need of a more portable device that they could use to talk to each other.  The people's need for being able to call on people and be available everywhere resulted in the research and development of more mobile phones.  Technology, in turn influenced the way we live our lives.  As the people rely more and more on mobile phones, additional features were requested.  Technology could really be of great positive and also, some negative use to the people.
What are some positive effects of technology on children?  One positive effect is if, technology is used properly and appropriately, technology can enhance children's cognitive and social abilities.  Computers are fundamentally persuasive for young children.  The sounds and graphics gain children's attention.  Increasingly, young children observe adults and older children working on computers, and they want to do it, too.  Children get interested because they can make things happen with computers.  Developmentally appropriate software engages children in creative play, mastery learning, problem solving, and conversation.  The children control the pacing and the action.  They can repeat a process or activity as often as they like and experiment with variations.  They can collaborate in making decisions and share their discoveries and creations (Haugland & Shade 1990). 
When used appropriately, technology can support and extend traditional materials in valuable ways.  Research points to the positive effects of technology in children's learning and development, both cognitive and social (Clements 1994; Haugland & Shade 1994).  In addition to actually developing children's abilities, technology provides an opportunity for assessment.  Observing the child at the computer offers teachers a "window" onto a child's thinking. Just as parents continue to read to children who can read themselves, parents and teachers should both participate with children in computer activities and encourage children to use computers on their own and with peers.  Research demonstrates that when working with a computer children prefer working with one or two partners over working alone (Lipinski et al. 1986; Rhee & Chavnagri 1991; Clements, Nastasi, & Swaminathan 1993).
  They seek help from one another and seem to prefer help from peers over help from the teacher (King & Alloway 1992; Nastasi & Clements 1993).  Children engage in high levels of spoken communication and cooperation at the computer. They initiate interactions more frequently and in different ways than when engaged with traditional activities, such as puzzles or blocks. They engage in more turn taking at the computer and simultaneously show high levels of language and cooperative-play activity.  Technology extends benefits of collaboration beyond the immediate classroom environment for children in the primary grades who can already read and write.
With the potential of access to the Internet or other on-line "user friendly" networks, young children can collaborate with children in other classrooms, cities, counties, states, and even countries. Through electronic field trips in real time or via diskette, children are able to share different cultural and environmental experiences. Electronic mail and telecommunications opportunities through the Internet facilitate direct communication and promote social interactions previously limited by the physical location of participating learners. (Technology and Young Children, 2007)
Now what are some negative effects of technology on children?  While there are beneficial effects of technology on children, certain negative effects are also obvious.  It also connotes negative aspects such as violence, pornography, hate sites, isolation, predators, and commercialism (Media Awareness Network, 2003; National School Boards Foundation, 2003).  The Web sites considered detrimental include those dedicated to negative content such as pornography, violent online games, online gambling, and so forth.
For example, many children can easily access pornographic content on the Internet.  They can also be accidentally exposed to numerous obscene pop-up banner ads and extensive pornographic content when they type seemingly innocent key words into a search engine, for example, the name of a singer such as Britney Spears, Christina Aguilera, or Madonna (U.S. House of Representatives, 2001).  According to Finkelhor et al., 25% of the respondents (n = 1,501, ages 10-17) reported receiving unwanted exposure to sexual materials while online, and 19% received a sexual solicitation online.  (Children's Exposure to Negative Internet Content, 2007)
In conclusion, good use of technology is always about timing—when it's OK for kids to use their tech gadgets and when it's not.  Think about your children's priorities and then talk about how they line up with technology use.  It is always important for adults to set an example.  Technology items can be fun for kids and can help them to build new skills, but children need to use technology in moderation so that they have time to explore other interests, and not harm themselves with the negative effects of it.
While all of these issues are clearly matters of great public alarm, other challenges facing parents, educators, and young computer users, the children, always have problems which may have a greater impact on young people today.  In conclusion, parents who will have good skill and knowledge concerning today's technology, and disciplining their children at the same time, have greater perceived control over their children's awareness and might be negative and / or positive effects towards them.
Bibliography
Merriam – Webster – Definition of Technology. 2007. Retrieved 29 July 2007, from [http://mw1.merriam-webster.com/dictionary/technology]
Technology and Young Children. 2007. Retrieved 29 July 2007, from [http://www.naeyc.org/about/positions/PSTECH98.asp]
Children's Exposure to Negative Internet Content.  Retrieved 29 July 2007, from [http://www.allbusiness.com/technology/internet-technology/867440-1.html]
Related Topics