The Boeing Company: Strategic Audit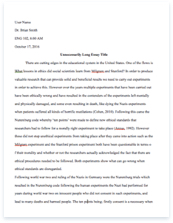 The whole doc is available only for registered users
A limited time offer! Get a custom sample essay written according to your requirements urgent 3h delivery guaranteed
Order Now
Current Performance Boeing performance has been outstanding for the past few years. Their Return on investment rose from three percent to 6 percent from 1998 to 1999, but it did drop to five percent in 2000. In 1996 Airbus claimed 42% of the market share, while Boeing had 64%. Boeing is looking at falling below the 50% mark. Boeing's profits have been doing quite well. They have risen drastically in the past few years, which can be seen in the profitability ratios. Boeing is doing fine when it comes to profitability, even though they have dropped slightly since 1999.
B. Strategic Posture Mission "People working together as one global company for Aerospace Leadership." Objectives We were unable to find specific objectives besides very vague goals of; (1) being the number one aerospace leader in the world; (2) increasing shareholder value.
Strategies The three main corporate strategies for Boeing in the upcoming year are; (1) running healthy core businesses; (2) leveraging their strengths; (3) opening new frontiers (The Boeing Company 2000 Annual Report).
Boeing plans to run healthy core businesses by empowering their employees. Over the past two years, they have put 5,000 managers through intensive courses to hone their business and leadership skills (The Boeing Company 2000 Annual Report). They are also putting systems into place to create deep financial awareness throughout the organization. They want employees to be daring and assume entrepreneurial risk while exercising their proven ability to reduce risk.
Boeing plans to leverage their strengths by utilizing their intellectual capital and their power of a great global brand. Boeing has a wealth of detailed information and knowledge in the minds of their people. Also, people know Boeing's products around the world; even though airlines do not display it on the side of the airplanes.
Boeing plans to move beyond speeding people from one place to another. They want to make the most productive and intelligent use of critical assets such as, airplanes, airports, and people to open new frontiers (The Boeing Company 2000 Annual Report).
Policies We were unable to find specific policies besides a common "code of conduct" which supports ethical responsibility from each employee.
II. CORPORATE GOVERNENCE A. Board of Directors Boeing's Board of Directors consists of twelve members. Two members are from within the firm: Philip Condit, Chief Executive Officer and Harry Stonecipher, Chief Operating Officer. The other ten members are independent from the firm: John Biggs, John Bryson, Kenneth Duberstein, John Fery, Paul Gray, John McDonell, Charles Pigott, Lewis Platt, Rozanne Ridgway and John Shalikashvili. Many of the Directors have been involved in an international business which is a strength in Boeing's global market. See Appendix A for more details about the directors.
The Board of Directors has nominal participation with the firm. Their duties include but are not limited to, the following; (1) evaluate the CEO's performance and review the company's succession plan for the CEO and other elected officers; (2) review the long-range business plans of the company and monitor performance relative to achievement of those plans; (3) consider long-range strategic issues and risks to the company; and (4) approve policies of corporate conduct that continue to promote and maintain the integrity of the company (Corporate Governance Principles). The Board of Directors does not formally interact with the stakeholders. Policy requires management to speak for the company.
It is general policy of the Board that its compensation should be a mix of cash and equity-based compensation with a significant portion of such compensation in the form of the company's stock or stock-equivalent units. Boeing stock (BA) is publicly held and traded in the New York Stock Exchange (NYSE).
B. Top Management Top management of Boeing starts with the Office of the Chairman. The members of the Office of the Chairman consist of the Chairman and CEO, the Chief Financial Officer, the Chief People and Administration Officer, and the Chief Technology Officer. The Office of the Chairman is responsible for the overall operation of the Company and implementing the policies set by the Board of Directors (Elliott 34). See Appendix B for the names and positions of top managers.
The Strategy Council considers major strategic and policy issues, including mergers and acquisitions. It is made up of nine members: Chairman and CEO, Chief Financial Officer, Chief People and Administration Officer, three senior executives from Boeing's two largest business units (Boeing Commercial Airplanes BCA and Information, Space and Defense Systems ISDS), the General Counsel, the Senior Vice President for Washington, D.C. Operations, and the Senior Vice President for Communications.
III. EXTERNAL ENVIRONMENT A. Societal Environment Economic Opportunities George W. Bush has been elected as the new President of the United States. One of his goals is to implement a tax-relief program that will help stimulate consumer spending (Bush). This could increase the amount of air traffic if consumers choose to spend this unexpected income on travel. This could then boost airline revenues and allow for more completed purchases on Boeing's commercial aircraft.
Threats The defense budget of the United States has been declining. Since the end of the Cold War, the United States has revised its military strategies. The Soviet Union's dissolution in 1991 rendered it unnecessary for the United States and Europe to maintain enormous standing armies, navies, and air forces (Bossong-Martines AD10). Another reason for the drop in the defense budget is the increased concern for social security. The "Baby-boomers" will start collecting their social security in the near future. As of now, the account is not adequate to handle such an increase in collections. President Bush proposed a large portion of the national budget to attempt to handle this problem. With this, the decreased defense budget may lower the demand for military aircraft from Boeing while creating leaner competition with competitors.
Rising energy costs, specifically electricity costs in the Southern California area have adversely impacted production. It has jumped 17 percent from previous years (Strawser). This is not thought to be a long-term threat, but production costs are currently rising, which increases the difficulty for Boeing to compete on price.
There has also been a jump in fuel costs. Airlines are raising their ticket prices to cover the increased cost by introducing fuel surcharges. Most Airlines do not have contracts to hedge the fuel price. Therefore, there may be a decline in the amount of air traffic due to the rising costs of airline tickets. This will cause airlines to reduce their amount of flights, also reducing their fleet size needed. The airlines will move from a growth strategy to stability or retrenchment strategy. If this continues, Boeing can expect a decrease in aircraft orders as well as delayed deliveries.
Technological Opportunities Satellite technology is increasing opportunities in many businesses with its linking of worldwide communication and information. In 2000, Boeing enlisted several partners including CNN, CNBC, Mitsubishi Electronic and Matsushita Avionics Systems for a venture called Connexion. It is a global mobile service that uses a Boeing-patented phased-array antenna and global satellite technology to log onto a two-way broadband internet connection (2000 Boeing Annual Report). This allows people in flight to surf the web, check e-mail, trade stocks and watch TV from their seats. Connexion can also be used on cruise ships and oil-drilling platforms. Moreover, it can be retrofitted to any airliner, including Airbus jets (Clark).
Industrial robotic technology is increasing the productivity of companies by introducing faster and more accurate completion of products. Still, widespread use of industrial robotics has not increased due to the large costs associated with the installation and maintenance of these machines. The installation costs are high because the robots have to be secured with extra reinforcements that sometimes involve modification in the actual structure of the plant. The extra reinforcement is necessary to prevent the machines from moving. Just a slight movement in the process can make the robot produce faulty parts. Boeing has collaborated with the University of Washington to improve the accuracy of these robots and reduce the amount of support needed to secure them in plants. By improving accuracy and decreasing the weight of these machines, Boeing can use them in more sophisticated ways that may increase productivity. This may give Boeing a competitive edge in the aerospace industry.
Threats Fly-by-wire technology has made a significant difference in aerospace technology. It was adopted in France for military jets and used on the Concorde. The difference between fly-by-wire technology and traditional control systems cannot be seen; it is hidden under the plane's skin. A traditional control system connects the pilot's controls to cables or hydraulic systems that cause a mechanical motion throughout the plane. A fly-by-wire system replaces these cables with electric wires that carry an electric message to operate small motors throughout the plane. The steering wheel of a traditional system is replaced with a joy stick controller. The controller creates commonality in the operation of different jets because a computer adjusts for the different sizes and weights of aircraft instead of the pilot. A benefit from this technology is that it weighs less than the traditional system which cuts down a plane's fuel consumption, making it more attractive to airlines (Michaels). Airbus has already implemented this technology into many of their aircraft models and will continue to do so in the future. Boeing has yet to fully incorporate this technology.
With the help of fly-by-wire technology, cockpit commonality is becoming more of a reality. Pilots are usually qualified to fly only a certain amount of plane models because of the difference in controls from cockpit to cockpit. The skill necessary to control different models is also a factor because a pilot may have difficulties flying a jumbo jet compared to a private jet. With the combination of common flight controls and fly-by-wire technology, pilots may be better prepared to fly a larger number of models. This is a great cost benefit to airlines because the training involved in preparing a pilot to fly a different model is cut down to days instead of weeks. They are also able to cut down the amount of backup pilots necessary because cockpit commonality would create a cross-functional environment where any pilot could fly any plane. Airbus has embraced this concept and airlines have been happy with the results. "Austrian Airlines President Mario Rehulka says the Airbus system has saved his airline around $6.5 million, mainly in pilot training, over the past five years" (Michaels).
Communication technology is advancing at a fast pace. It is not always necessary for individuals to travel in order to communicate with others. There are many alternatives such as telephone, internet, e-mail, instant messaging, and video conferencing. These alternatives sometimes eliminate the need for business professionals to conduct physical meetings with one another or clients. The airline industry can suffer from a loss of air traffic since much of it includes business travel. Also, there may be a decrease in personal travel due to these alternative forms of communication. Declining air traffic will adversely impact airline revenues and cause a cutback of their needed air fleet. Boeing may see a decrease in aircraft orders as well as delays in deliveries.
Political / Legal Opportunities Boeing opened in 1916 because of the government's interest in increasing its air power, due to World War I. The industry was convinced that war or at least the preparation for war is a solid cycle of business. Since World War I, about every fifteen to twenty years there is a new threat, whether that is an actual war or a cold war crisis. In either case the government started spending more money increasing its airpower and increasing Boeing's profits.
The government is the only buyer in this industry. The government, of course, is very political. Money spent with Boeing or any other governmental spending, must be authorized by congress, where local interests are what is important. Government policies regulate the industry's market structure, along with its prices and profits. With these factors it makes the government a very quirky buyer (Sapolsky 44).
If there is any threat to the united Sates or its citizens' way of life, the US Government will increase its spending for their defense department. If there were to be a threat to the commercial airlines, terrorist perhaps, then Boeing's sales would dramatically drop for commercial airplanes, but they would make up a lot of ground making military planes and other equipment to make up lost ground.
The Government also runs NASA, and Boeing makes a lot of space vehicles and other technologies for them. Boeing alone has 2,500 employees working on only NASA projects. They also have $450 million a year in volume invested in NASA (Morring 77). Boeing combines space related support services to help the government serve its customers and to direct sale of satellite services to its own customers.
Boeing has a steady flow of contracts or at least bidding on contracts. They are currently in a shared contract for $1.2 billion a year. They also hold flight operations contracts and manage space shuttle missions.
The Americans with Disabilities Act has been passed so that individuals that have a disability have the same rights as those without a disability in the workplace. This may seem like a threat, but Boeing has the right attitude and has made hiring one of their strengths. They have great hiring practices, so they have turned this threat around into an opportunity. Boeing has a history of promoting qualified people that have disabilities. They have established an office of disability services, and have joined forces with the International Associates of Machinists to assist people that have been disabled on the job to return to work as soon as possible (Whiting 87).
Threats The Federal Aviation Administration (FAA) has many regulations and rules that have to be followed to ensure that planes are built correctly, safe, and able to withstand reasonable stressors. If the FAA decides that there should be a change in the design of a plane to make it safer, it could be very costly for Boeing. After the explosion of TWA Flight 800 off Long Island, the FAA created a regulation concerning comprehensive fuel tank safety, this change cost the industry as a whole $170 million.
The FAA can also audit and fine Boeing for any safety standard violations. Boeing recently received an audit from the FAA. The FAA discovered many systematic problems. This audit was launched after some "highly visibility production breakdowns." More specifically, these breakdowns had to do with the vertical fin bolt, the air duct insulation, and leaving tools inside fuel tanks. The FAA concluded that some processes were overly complex or incomplete and instructions were inadequate. Luckily for Boeing they were not fined, but; the FAA will pursue civil penalties over the 107 discrepancies that were found (Bond 43).
Lawsuits against Boeing are defiantly a threat, and they come in a large variety. One thing that they have in common is they cost the company a lot of money. These lawsuits range from wrongful death to angry stockholders.
When TWA flight 800 exploded there were 200 lawsuits against Boeing for wrongful death. Out of those 200, 175 of them were settled out of court for about $2 Million each (Toutant). They are sharing in this lawsuit with TWA so they don't have to take the whole load.
Boeing does pollute the environment; there is no getting around that. Boeing does stay within the legal limits of there pollution. But this did not stop Bakman Water Company from suing them. One of Boeing's plants is polluting the water supply with trichloroethylene (Ravnitzky b9). Bakman claims this has lowered the quality of their water supply.
Boeing closed a plant to save $24.7 million; the company claimed it was due to cutbacks and a decrease in government contracts. They led the employees on as if they were not going to close. So the employees sued them for lost wages. The Judge called it complete corporate arrogance (Milford A22).
Angry shareholders have also sued Boeing. Boeing increases its production from 235 to 400 in one year. They could not keep up with that kind of increase in production. The company had to take a $2.6 billion charge and did not bother to tell shareholders. When all this came to light, the stock dropped from about $53.00 to the high thirties (Cronin Fisk B1). The shareholders sued Boeing for this.
Sociocultural Opportunities Boeing does a lot of projects with NASA. NASA is doing a lot of space exploration, and people are wondering more and more what is actually out there. A lot of this curiosity comes from the society's fascination with science fiction, books, TV shows, movies, and any other kind of entertainment. With out Star Trek, many people may have lost interest in space exploration years ago.
Space is very fascinating for many people. Most kids say that they would like to become an astronaut when they grow up. Although many people lose that dream they still have an interest in space. Now the public, the extremely rich public, is willing to pay millions of dollars to go into space. With all of this public interest in space travel NASA is going to keep needing new rockets, shuttles and other space related items from Boeing.
Being a pilot is also something that many youths have in interest in when they grow up. This may also have a lot to do with the entertainment industry with movies such as Top Gun. This interest also keeps Boeing's business up by building planes for both, the military and commercial airlines.
As families in the US grow they tend to move far apart. They usually go back home for holidays, weddings, and other special events. They basically have two options, drive or fly. Many people can't get that extra day off just to drive there, or they may just not want to drive that far. In either case they will most likely choose to fly. This means more passengers, more tickets sold, so they will have to buy more planes from Boeing.
Threats Aviophobia, or the fear of flying, is definitely a threat to Boeing. There are some reasons for this fear although to some they may seem irrational. They may think that the plane will just explode for no reason, or it will fall apart. When flight TWA flight 800 exploded, it scared many people. Movies about plane crashes don't really help the situation either, with themes of hijacking and bombs. Some people are scared that terrorists planted a bomb or will hijack the plane. It is true that terrorists are becoming craftier and more daring, but the likelihood is very small.
Another threat is security and other airline personnel stereotyping passengers. They may be racially profiling people as possible terrorists. This may make a lot of people not want to fly, not only people who fit the "typical terrorist" description, but also, most people don't want to be associated with an industry that is racist. These threats may hurt ticket sales so the demand for new Boeing planes could go down drastically.
B. Task Environment Threat of New Entrants Obviously, any new entrant into the aerospace industry faces a very difficult task. There are many barriers that they must be overcome. There are regulations, capital requirements, a need for a skilled labor force, and the thought of a long wait to achieve a profit to worry about. However, the idea is certainly possible.
For example, Japan or China could decide that stepping into the aerospace market is something that they must do for the long-term well being of their nations; especially Japan, which already has the level of industrial technology.
Bargaining Power of Buyers With so few major players in the aerospace industry competition becomes very important, and the buyers in the industry have considerable power. The industry provides products for commercial airlines, the military (not only planes but also missile systems), as well as NASA.
Commercial Airline Companies in particular have the more favorable side of the equation. Airlines typically purchase new jets under long-term fixed price contracts. Typically, they pay 1/3 of the price up front and the rest in payments. These contracts have specific delivery dates, and if these are not met there is a stiff penalty for the supplier. Another way long-term contracts favor the buyer is that if the buyer realizes it cannot afford to take delivery of a portion or all of the initial order, the buyer may elect to "defer" delivery, which prevents them from losing their deposit (Bossong-Martines AD 16).
Threat of Substitute Products or Services There are few threats of replacement products when it comes to long distance travel for the commercial airline industry. There is nothing currently that can compare to the economic arguments of air travel for long distances. The obvious substitute products for short distance travel would be trains, subways, buses, automobiles, or helicopters.
One product that may be easily overlooked as a substitute product could be the Internet and advancing communication technology. As mentioned earlier, businesses can now hold "virtual meetings", where the different people involved may be thousands of miles apart. This has definitely had an effect on the industry, and will continue to do so as technology develops.
Rivalry Among Competing Firms As said above, with so few players in the aerospace industry competition is fierce. The need for high capital drives the companies in the industry to take advantage of all possible markets. In 1997, Boeing effectively eliminated one of their competitors with the acquisition of McDonnell Douglas. European Aeronautic Defense & Space Company (EADS) is Boeing's chief rival, especially in the commercial airliner industry where Airbus has slightly more of the market share.
Power of Unions, Governments, other Organizations All regulating bodies, such as the FAA and the EPA have significant power over the direction of the aerospace industry. These organizations, as well as others, have control over the number of constraints that the industry has to deal with. Any decisions that they make have a serious effect on the different producers in the industry.
Labor unions have power as well. Any labor disagreement could lead to a loss of production, as well as a poor image. Any loss of production would be extremely costly, with deadlines for delivery and penalties if not delivered on time.
C. Summary of External Factors See Appendix D for External Factory Analysis Summary (EFAS) Table.
IV. INTERNAL ENVIRONMENT A. Corporate Structure Boeing's corporate structure is complex, and can best be understood as a group of interrelated businesses that report to and are serviced by a common central headquarters. Boeing World Headquarters (WHQ) is located in Seattle, Washington. WHQ houses the leaders of Boeing's major function groups, such as the Law and HR departments. "Although central to the company's governance, WHQ is relatively small in size, reflecting the company's decentralized corporate and management structure" (Elliott 36).
Boeing's biggest businesses are Boeing Commercial Airplanes (BCA) and Information, Space and Defense Systems (ISDS). BCA is headquartered in the Seattle, Washington area but has sales and personnel services worldwide. Most sales from BCA are to airlines; there is little contracting to the federal government. However, the majority of ISDS business comes from the federal government in contracting and subcontracting (Elliott 36).
B. Corporate Culture With the amount of mergers and acquisitions that Boeing has experienced over the years, a common culture has struggled to make its mark. Cultures can differ from one company to the next. This is evident in the cultures between Boeing and the former McDonnell Douglas, which was much more "military" in attitude and had a more formal approach to supervision and chain of command (Elliott 69). Therefore, Boeing continues to work towards a common culture throughout their large corporation.
C. Corporate Resources Marketing Strengths Boeing's marketing strategies consist of the Boeing signature together with the Boeing logotype. The signature is a registered trademark of the company (Boeing 2005). The Boeing signature represents quality. Boeing's advertising campaigns close the gap between current perceptions of Boeing and their true scope as a global aerospace company. Boeing's marketing emphasizes the quality, service, and competitive features of Boeing products and services. Marketing efforts focus on providing customers with accurate information to make informed decisions. Boeing is an outstanding company in regards to listening to the customers and being market driven. A new marketing approach the Boeing is emphasizing is "market shaping." It is about understanding where your customer is going and where they will be in the future. Their market-shaping strategy philosophy boils down to "thinking hard" about the ultimate customer, not necessarily the direct customer. Once Boeing has a clear picture of a market and its challenges, better decisions follow naturally on how and where Boeing can best focus its time and energy. That also helps the company seek out and invest in the new technologies it needs to help the customer reach their goals successfully (Proctor 2002).
In 1996 Boeing merged with McDonnell Douglass. That merger brought together a cast of aerospace talent and made the combined company called Boeing capitalize on the brand's strength which is the world's largest aerospace company and the major market power. It was a good strategic merger with the potential to be very successful. That merger created a combined entity with 1997 sales of $48 billion, and it gave them locations in 26 states. McDonnell Douglass brought new defense business to help Boeing counterbalance the cyclical commercial airplane business. The merger also provided an opportunity for the cross-seeding of technology, design and program expertise (Proctor 2002).
Weaknesses Core commercial airplane and defense markets are forecasted to grow only 5 percent annually. Boeing knows that they need to be in additional markets going forward. They intend to capitalize on their technology and intellectual resources to find the new markets and develop products and services with which they will compete. Boeing is focusing on bringing new technology into markets the company knows well, or the insertion of existing familiar technology into adjacent markets. The goal of the transformation strategy is for the company to continue to grow (Proctor 2002).
Boeing is a different company then it was a few years ago. Five years from now it will more then likely be different again, because of its commitment to transform itself to meet new market challenges and capture new opportunities.
Finance Strengths The profitability ratios for Boeing look good. The net profit margin rose 15 percent from 1998 to 1999, it then dropped 7 percent in 2000. Return on investment rose from 3 percent to 6 percent in 1999 but dropped to 5 percent in 2000. Earnings per share have gone up a lot in three years. In 1998 it sat at 1.16 and it rose to 2.52 in 1999 then dropped slightly in 2000 to 2.48.
Sales have risen for the three consecutives years starting in 1997, but they fell in 2000. They were in an expansion phase and now they have to catch back up.
Their goals are not clearly stated, they are just being implied from there performance. They have greatly improved their financial position over the past few years, so they have exceeded there goals.
A strength that Boeing has is forming a financial committee. This committee consists of at least three directors that are not a member of the management. This financial committee has a number of responsibilities. They are responsible for any strategic plans, like mergers or any acquisitions. They are responsible for Boeings capital structure, their debt and equity securities and other investments. They handle all of their customer financing. They deal with all of the company's contingent liabilities, in case Boeing gets sued or for some other contingency. The committee also is in charge of evaluating risks and all of the insurance programs.
The financial committee has a code of conduct that they must follow, while carrying out all of their responsibilities. The code includes having honesty and giving accurate information. They must comply by all regulations and rules. All information given and actions taken must be done in good faith and while taking due care. This committee must share their knowledge with others within the company. When using assets they must be responsible. Lastly, the must promote ethics and ethical behavior.
Weaknesses Boeing's liquid ratios are not strong; each one of them is weak. A good "rule of thumb" is for the current ratio to be 2 and the acid test should be 1. In Boeing's case, the year 2000 current ratio is 1.151, and hasn't been close to 2 in at least the past three years. This means they can cover their current liabilities with their current assets1.151 times. But that includes their inventory; witch is harder to convert into cash. The acid test takes the inventory out of the equation. The acid test shows Boeing at less than half, .496, this means it will be difficult to cover just half of their current liabilities. The cash ratio seems even worse at just 5.5 percent which fell drastically from 24 percent in 1999. Boeing may be facing some financial trouble.
Liquid Ratios200019991998 Current ratio0.8671.1511.206 Acid test0.4960.6720.583 Inventory to net working capital -2.8023.1803.027 Cash ratio0.0550.2460.158 (Hunger 32-16).
The leverage ratios do not look any better than the liquid ratios. Boeing continually is getting more debt to assets. They have all risen since 1998. Sales have been good for Boeing, but these ratios begin to contrast that. Almost every ratio has gotten worse from 1999 to 2000.
Leverage Ratios200019991998 Debt to Asset0.740.680.67 debt to equity2.812.15 long term debt to capital structure0.690.52 Times int earned7.748.714.08 current liab to equity166%119% (Hunger 32-16).
Research and Development (R&D) The R&D at Boeing is conducted at a separate research division known as Phantom Works. Phantom Works partners with the company's business and the primary objective is to improve Boeing's competitive position through innovative technologies, improved processes, and creation of new products. According to Scott Griffin, Boeing CIO, the mission of Phantom Works is to look at what's coming down the pike, what's several years away, and pull it back to today and deploy it at Boeing (Anthes). At this division of Boeing there are over 4,000 employees that work towards the development of both advanced aircraft and the advanced technologies to make them.
Changes in technology play a key role in the development of products. As the technology changes, new problems arise. The key for Boeing is to understand where existing technology can be used, and where the gaps are and how to fill those gaps with new technology. To maintain and or increase market share, it is imperative that Boeing stay on the cutting edge of technology.
Strengths At Phantom Works they show a good example of a balanced R&D mix. Their employees are divided into subdivisions in manufacturing, avionics, information technology, M&CT (mathematics and computing technology organization) and engineering. The basic and applied research is certainly important, but the engineering is critical. New products and technology will help Boeing obtain a competitive advantage over other competitors, mainly Airbus.
The expense of R&D at Boeing is obviously quite large. Although in the past two years the trend has been shrinking expenditures for R&D, it still remains at about $1,441 million (Boeing.com). This trend has allowed them to help improve overall profitability of the company. Phantom Works accounts for about 3 to 3.5 percent of Boeing's $51.3 billion in annual revenues (Greenberg). In the past five years, R&D expenditures by Boeing and other U.S. manufacturers have declined. On the other hand, competing industries in Europe and Asia increased R&D expenditures during this period, as did Canada, with the exception of 1999.
By putting all of the R&D teams into one division of the company it allows them to communicate easily among each other. To also aid in the technology transfer, they have formed partnerships with outside vendors, such as IBM, NASA and the US Department of Defense.
Weaknesses While declining Research and Development expenditures have allowed Boeing to be more profitable in recent years, the question will be whether or not the smaller amount invested will be able to keep up with the new development from their competitors. It is almost a certainty that with lower spending, Boeing will be second to the market with new ideas and technologies.
There is also the concern that Boeing may be over-diversified. That is, they may be taking on to many tasks at once. A company that allows themselves to operate in this manner is susceptible to more error and complications with communications.
Operations and Logistics Strengths With more than 11,000 Boeing airplanes in service today, Commercial Aviation Services is an opportunity for Boeing. The maintenance and modification market is worth close to $90 billion annually, and their current share is 4 percent — leaving Boeing plenty of room for growth. Boeing has also used conversion of passenger airplanes to special freighter configurations for DHL and UPS. In addition, Boeing has made several important acquisitions in 2000, including Jeppesen Sanderson Inc., the world's leading provider of flight information services (Boeing 2000 Annual Report).
Boeing offers unsurpassed technical support, engineering, modification and logistics management services, as well as training for maintenance and flight crews. Boeing launched MyBoeingFleet.com in 2000, a secure e-business site on the Internet, which provides a single source of online maintenance, engineering and flight operations data. MyBoeingFleet.com contains 79,000 maintenance documents, airplane flight manuals, 5.6 million engineering and tooling drawings, and access to the Boeing Web-based spare parts ordering system, the PART Page(Boeing 2000 Annual Report).
Military Aerospace Support: In 2000, Military Aerospace Support service generated about $3 billion in revenue, about 25 percent of the Military Aircraft and Missile Systems business unit revenue. That amount is expected to triple within 10 years. Boeing's push into services is a powerful way of helping their defense customers become more cost effective and mission effective (Boeing 2000 Annual Report).
By Boeing combining their product knowledge with the intelligent use of new processes and information technology, they are providing their customers with a range of cost-effective, real-time solutions for modernization, maintenance, support engineering, aviation information, fleet management, training and spares issues. Ultimately, Boeing helps customers lower their total ownership costs and improve their readiness (Boeing 2000 Annual Report).
Space and Communications Systems Integration: In Space and Communication Systems Integration, Boeing has leveraged their expertise from programs such as Airborne Warning and Control System (AWACS) and Global Positioning System to provide integrated air and ground systems for battle management. The 737 Airborne Early Warning and Control (AEW&C) system expands the AWACS family to include a high-performance, lower-cost system with very low life-cycle and operating costs. In 2000, Boeing signed agreements with the governments of Turkey and Australia worth $2.5 billion to provide 737 AEW&C aircraft, plus ground support for mission crew training, mission support and system modification support (Boeing 2000 Annual Report).
An asset-based leasing and lending organization, Boeing Capital Corporation manages a portfolio of more than $6 billion in assets, an amount that could grow significantly in the next five years. For more than 30 years, it has been a worldwide provider of lease and loan financing for a wide range of commercial equipment and all types of commercial aircraft and business aircraft. During the past two years, it has played a key role in arranging several significant airline financing and services packages for the company. Boeing wants to expand such innovative financing solutions to customers across all our lines of business. This is a fast-growing, high-opportunity business area, with the potential to add significant value for shareholders. In recognition of this, top management recently elevated Boeing Capital Corporation's position in the company, making it a full-fledged operating group (Boeing 2000 Annual Report).
Boeing intends to be a leader in the new mobile economy; that means helping airline customers and their passengers stay globally connected at all times. Boeing is developing a global communications network and other services that will revolutionize the way people travel. It will provide air travelers with an unparalleled array of high-speed data communication services by means of a space-based network; all for about the same price as cellular phone service (Boeing 2000 Annual Report).
Using Connexion by Boeing, commercial airline passengers will be able to access their company intranets, the Internet, e-mail, television, news and information; essentially, any form of high data-rate communication today's business or leisure travelers require — in real time at 39,000 feet and moving at 500 miles per hour. Other applications include corporate and private business jets, including the Boeing Business Jet, government platforms and aircraft health monitoring (Boeing 2000 Annual Report).
Boeing is developing an air traffic management system that will dramatically increase capacity, improve safety and remain affordable for those who use the system. It will require a fundamental change in how the system operates. Boeing's approach is to first define the system requirements, then apply an operational concept that supports those requirements. After that, select the right technology set (Boeing 2000 Annual Report).
Weaknesses Boeing management committed itself to holding Airbus to no more than 40 percent of the market, which Airbus achieved in the mid-1990s. The two companies operate under very different conditions, and those conditions have favored Airbus in recent years. Production costs at Airbus are lower than at Boeing. As important, Airbus is government-subsidized. The company is actually a consortium of state-run European aerospace companies, and it has been treated as a vehicle to generate European jobs and prestige rather than for profit. In the past Boeing's innovation and quality gave it a crucial advantage. However, aircraft are now viewed more like commodities-the airlines no longer feel they must turn to Boeing for the best and most advanced (Can Boeing Fly High Again?).
Unfortunately for Boeing, its production process has been very inefficient. By competing on price, Boeing's profit margins have been cut very sharply. Its problems became most visible when Airbus's market share reached 45 percent in 1997 (Can Boeing Fly High Again?).
Boeing was inefficient, mainly because it has been making airplanes with the
same World War II-era production process used to produce its famous B-17 and B-29 bombers. Over the following decades, Boeing had no competition and met no pressure requiring it to become more efficient. The Pentagon, a major customer, put no price pressure on Boeing because it had unlimited budgets due to the Cold War. The United States airline industry had been regulated for decades and their profits were protected, so they too put no price pressure on Boeing. All of this changed in the early 1990s with the end of the Cold War, airline deregulation, and the emergence of Airbus (Can Boeing Fly High Again?).
In 1997 Boeing was hit by the Asian economic crisis just as it was expanding its production and trying to reform its production process. Close to one-third of Boeing's backlog was from Asian customers, and most Asian airlines reported significantly reduced profits or losses. The crisis had a particularly negative effect on wide body orders. The Asian economic crisis proved to be much deeper and more prolonged than Boeing had first estimated (Can Boeing Fly High Again?).
All of this demonstrates how Boeing has been whipsawed-expensive ramping up production to record levels due to great increases in orders, followed by sudden cutbacks due to world economic problems. It is interesting to note that Airbus has indicated it is not being affected by the Asian crisis and expects to maintain its planned 30 percent increase in production. Airbus is expanding its A320 production (rival to the 737), and observers note that the two expansions will result in a glut of this type of plane in a few years (Can Boeing Fly High Again?).
Boeing continues to reside in the spot light of constant operation problems; their reputation will constantly be continually scared by the appalling situations that have come into the open. Recently in October 2000, whether, it is the Federal Aviation Administration (FAA) for conducting an inspection, or in March, 1999 with the National Transportation Safety Board demanding Boeing to implement modifications. Consumers will constantly portray that additional problems are going to arise.
Human Resources Management (HRM) Strengths Boeing wants to have good relations with their customers and employees. Boeing is committed to continually improving their core businesses and processes, while allowing their people to explore new frontiers. They know that their employee motivation and involvement in the future is critical to the company's success. In September 2000, the Chairman launched a new program called "Innovation Initiative". This program is to create new business opportunities based upon innovative ideas from employees. If they have an idea for a new business project that you think Boeing should be a part of, Boeing has the resources to bring it to life. They would fill out an application form, and once it is accepted the Boeing Ventures team will assist them until they get their ideas off the drawing board and into the marketplace.
One of Boeing's core values is "people working together." Cooperative efforts are a key to continual improvement. In Boeing's Commercial Airplanes business unit the leadership team meets with employees every Thursday. They discuss our changing world, our markets, our customers, our partners, competition, and business opportunities. The meetings began in 1998, and since then Commercial Airplanes have shown continual financial improvement. Using the intellectual capital of their employees, the people who know the most about the business, Boeing has positioned themselves perfectly for a changing world and marketplace (Boeing Employment 2005). It is very important for a business to have a good relationship with not only their customers, but their employees as well. When employees feel they are important and their opinions matter, they will be more satisfied with their job.
Weaknesses We were unable to find specific weaknesses in Human Resources Management.
Information Systems (IS) Strengths While not always the most cost-effective solution, technology (specifically computers) have played a major role in the success of the company. During the 1970s, Boeing developed a mainframe-based drawing system, the ADADS (Automated Drawing Accountability and Distribution System) that used a hierarchical database to electronically store drawings and blueprints of aircraft, parts, systems and equipment. This system was such a good servant to the company that it remained in place for more than 25 years (Boeing turns to Russian programming talent in massive database project).
With more than a million drawings and blueprints entries entered into the system during the years, it had grown into a mission-critical system used by 23 other information systems within the company.
By the late 1990s, however, this system was in need of modernization. Boeing contracted with Moscow, Russia-based offshore software development Luxoft, to convert the entire system to a Web-based system using an Oracle relational database.
"Luxoft converted our drawing system to a modern Web-based platform while preserving existing business logic and retaining full functionality," said Scott Griffin vice president and chief information officer of Boeing Company.
The new ADADS system now does a lot more than the previous system. It supports all Boeing requirements with regard to aircraft drawings and blueprint distribution. It also tracks the location of the original drawings, and links together all iterations in the evolution of a final blueprint. Further, it links up with 23 other Boeing systems seamlessly and makes all its contents viewable on the Web (Boeing turns to Russian programming talent in massive database project).
Internships are a good first-step in many businesses, and at Boeing, it's no different. One way to get involved in the IS aspect at Boeing is to take part in the "Information Systems Career Foundation Program". "The aim of the Information Systems Career Foundation Program is to recruit and develop highly skilled leadership candidates. This employee development program takes participants through a range of assignments that provide the scope, challenge, and experience necessary for your information technology career to take flight.
Through this rotation program, participants experience six exciting information technology assignments over the course of two years. The five core areas participants rotate through include: functional analyst, project management, software configuration management, architecture, and systems integration and validation. The sixth rotation is an elective of the participant's choosing.
Information Systems Career Foundation Program participants will have the opportunity to work with mentors and access to training programs that will widen their exposure to peers and experts (Boeing Employment).
Information Technology and Information Systems are becoming a major part of the Boeing environment. "Historically, most of our revenue came from manufacturing airplanes. Today, we expect most of our future revenue to come from the sales of aircraft-related information products and services. To produce these new products and services, Boeing needs more information technologists than ever before. Computing systems and processes are utilized at each stage of our business, from product development through production and after-market support. The information we process ranges from engineering analysis models to payroll and timekeeping. IT specialists are on the cutting edge of each technology as we work to achieve productivity gains and new business via computing solutions" (Boeing Employment).
Boeing, just like any other business, needs to be able to attain and retain customers, in order to be successful. "We are deeply involved in helping clients solve their business problems – from saving money to saving lives. Whether its network design, custom software development, system engineering, or application integration – we always bring the right mix of expertise, tools, and vision. We take the time to understand your unique situation and needs, as well as your objectives. We never force a 'canned' methodology on a problem. We don't suffer from the 'not invented here' syndrome.
Boeing uses commercial and government architecture definition standards, as well as state-of-the-art modeling tools, to capture customer needs and translate them into terms our engineers and architects can use. For clients who require a phased approach to system implementation, we use iterative cycles that allow you to add capabilities over time, without impacting your operations. In short, our enterprise approach offers our clients innovative possibilities and opportunities, and delivers the best value every time.
The key is that our experience and expertise goes beyond software and hardware. We're also experts in enterprise architecture, systems engineering, integration, and installation. To help our clients achieve optimal operational performance, we design, build and implement enterprise platforms that unite all processes, software and systems under one common infrastructure. We know how to manage and reuse your existing IT assets to speed deployment. Boeing actually means it when we say 'fully integrated solutions.' Our seamless approach accelerates the flow of data across the enterprise, empowering organizations like yours to make quantum leaps in efficiency, productivity, agility, growth and profits. Combined with the experience of our partners, Boeing's know-how reduces the risks of system development, and delivers reliable systems on time (Boeing: Space and Intelligence Systems – Advanced Information Systems – Customer Focus).
MyBoeingFleet.com focuses on airline customers. One of the most powerful features is its ability to personalize content by user. The site's "My Profile" application allows users to specify access to documents and information that relate to their professional responsibilities. Each user sees a unique, customized page.
This secure, password-protected Web site consolidates current Boeing online offerings – Boeing Digital, Web BOLD, and Flight Technical Services On-Line – and serves as a platform for new and expanded airline support services.
Initially, MyBoeingFleet.com will provide access to a wide range of data, including service bulletins, major maintenance manuals for selected airplanes, maintenance tips, in-service activity reports, service letters, configuration change data, airplane flight manual status reports, and master minimum equipment lists. The site also offers access to the Boeing Web-based
spare parts ordering system, the PART Page.
In coming months the site will be expanded to include engineering and tooling drawings, additional maintenance manuals, airplane flight manuals and operations manuals, and various support publications.
"Our goal with MyBoeingFleet.com is to create a seamless, end-to-end experience for customers who use these online support services,' said Tom Schick, Executive Vice President of Boeing Commercial Aviation Services, "We want them to be able to go to one place to get exactly the information they need, when they need it, so doing business with us will be faster and easier than ever" (Boeing News Release: Boeing Launches New E-Business Web Site For Airline Customers).
Weaknesses Before the recent upgrading of the system, age was beginning to tell on ADADS. Maintenance costs had grown and IT staffs trained in Fortran/mainframe/non-relational database technologies were becoming harder to come by. In addition, as the system had evolved and been reshaped over several decades, documentation was not always available. Further, limitations in the architecture meant that it is increasingly difficult and expensive to meet new requirements (Boeing turns to Russian programming talent in massive database project).
D. Summary of Internal Factors See Appendix D for the Internal Factory Analysis Summary (IFAS) Table.
V. ANALYSIS OF STRATEGIC FACTORS A. Situational Analysis See Appendix E for the Strategic Factory Analysis Summary (SFAS) Matrix.
See Appendix F for the TOWS Matrix.
B. Review of Mission and Objectives Again, Boeing's overall mission is: "People working together as one global company for Aerospace Leadership." Considering the broad objectives mentioned earlier, Boeing can maintain them with their current strategic factors.
VI. STRATEGIC ALTERNATIVES AND RECOMMENDED STRATEGY A. Strategic Alternatives Boeing is currently facing a tough decision. EADS has gone ahead with plans to introduce a super jumbo aircraft to the industry. They are taking on a large risk, one that could make or break the company. The success of this project depends on the demand for a super jumbo aircraft in the airline industry. Estimates have varied; (1) EADS determined that the market for these jets would be 1,500 aircraft; (2) Boeing concluded that the market would be less than 350 aircraft; (3) An independent analyst, Richard Aboulafia, predicts the market to be around 927 aircraft (Hunger, 32-13). Two out of the three predictions would surpass the projects break-even point of a projected $10.7 billion. With EADS forging ahead with this project, slated for introduction in 2006, Boeing must develop a strategy to handle the situation.
Stability Strategy One alternative for Boeing is a stability strategy of avoiding entrance into super jumbo aircraft manufacturing. This strategy involves little risk on behalf of Boeing because they will continue to do what they do best, producing popular aircraft used by a number of airlines. The stability strategy is assuming failure in the EADS super jumbo aircraft project. Based on Boeing's forecasted demand for such aircraft, failure seems to be a very good possibility. If it does fail, Boeing will lose around 350 (Boeing's estimated demand for the aircraft) sales of their B-747-400, but then EADS would fall into bankruptcy. At this point, Boeing would become the number one aircraft manufacturer with little competition. In fact, they may even be able to acquire EADS (Wheenen 32-14). This strategy would be a long-term success for Boeing as long as their estimates are correct.
Growth Strategy Another alternative is a growth strategy in which Boeing goes ahead with plans to produce a B-747X to compete with the upcoming A380 super jumbo aircraft. This is a feasible approach in which Boeing is acquiring risk, however; it is less risk than EADS is taking. Boeing has a better edge on the development of a super jumbo aircraft because their projected expenditure for the project is an estimated $6.7 billion less than that of EADS at $4 billion. Hence, this would lower the amount of aircraft sales necessary to reach their break-even point. Based on the amount of orders already made by airlines throughout the world for the A380, Boeing can see that there is a market for this type of aircraft. They have the resources to compete; it is just a matter of the super jumbo aircraft being a large market or a market niche. They may take on the challenge and realize that there is higher demand for this aircraft, therefore; growth would be a strategy that would benefit Boeing.
B. Recommended Strategy We feel that Boeing should follow the growth strategy and begin the production of the B-747X to compete with the A380. The market seems to be favorable for the super jumbo aircraft. Failing to compete with EADS will induce more risk in the long run due to the potential loss of significant market share. Boeing still has a chance to remain a strong and healthy competitor in the commercial aircraft industry and should continue to grow at the rate of competition and the market. With a much more feasible project budget and a stronger financial base, they will have a competitive advantage against EADS in this endeavor.
VII. IMPLEMENTATION The growth strategy must be carefully implemented to avoid rash decision-making and production problems. First, a team needs to be developed to control each step of the process all the way from the drawing board to the sale of the aircraft. This team should consist of individuals from marketing, finance, operations, engineering, and members of top management. This team diversity will promote ideas from the different areas so that problems can be identified and solutions for those problems can be handled quickly.
Secondly, Boeing will need to tighten their quality control measures. In the past, problems with quality have impacted their production process. They had recently increased the amount of inspection workers. A program needs to be developed that will keep the inspectors up-to-date with FAA regulations as well as the most serious problems found in production. This program could be administered through a semi-annual seminar that includes half of the inspectors at a time. In these seminars, inspectors will be tested to ensure that they are familiar with all the regulations and specifications that are necessary for the particular departments in which they work. This information can then be passed down through the inspectors to the actual production workers. The program and specific guidelines can be set up through Human Resources Management. This approach will reduce the amount of mistakes associated with the production of the B747X as well as other aircraft. This is an important aspect within this strong competitive market.
Another step that needs to be taken is the development of supplier relationships. In this fast-paced competitive market, companies rely on their suppliers to deliver quality supplies on time and in the right amount needed. Failure to do so can create drastic setbacks in production followed by delivery. In the past, Boeing had complications with shortages from some of their 3000 parts suppliers. Therefore, stronger relationships need to be forged to prevent reoccurrences. Also, Boeing may want to get involved with the quality control of their suppliers operations. This could be done by inviting their suppliers' inspectors to attend the program mentioned above. Another way may be to share resources such as inspectors to ensure that parts arrive within specifications of quality.
After these initial steps have been taken, it is essential that the market is aware of the B-747X production. Boeing representatives need to visit with major airlines throughout the world to influence them to purchase the upcoming aircraft. This will ensure that airlines know they will have an option when purchasing a super jumbo fleet. Based on these meetings, Boeing will be better informed about the opportunities for the new aircraft. This assessment will filter down into the evaluation of whether to continue the project or change to a stability strategy.
Finally, after the market has been accessed by the representatives and possible orders have already been made, Boeing will then be able to determine where production would be handled best. The location matters because Boeing wants to be able to get these aircraft to their destinations as quickly and efficiently as possible. Also, they must consider the facility that will best be suited to handle the production of such an aircraft. They may also consider the suppliers necessary and their locations in regards to Boeing facilities. Once the best location is determined, production should begin.
VIII. EVALUATION AND CONTROL Evaluation of the project is important to determine if the strategy needs to be reconsidered given the present circumstances and future outlook. Companies want to make sure that projects are going along as planned and continue to show signs of a successful result. Boeing will need to pay close attention to the progress of B-747X production.
One way in which Boeing can assess the project is by measuring the progress against the deadlines set. These deadlines may be determined based on the progress of EADS. After all, Boeing does not want to introduce the B-747X after the A380 has already saturated the super jumbo aircraft market. The progress can be checked periodically throughout the project (most likely at every quarter). If they are failing to meet their deadlines consistently, control measures may then be taken to resolve whatever issues might be the cause.
Another way to determine the projects outlook is to measure the cost with the amount of orders that have been made. The cost could first be compared to the initial budget to determine its position. Then it could be compared to demand to determine if it is still capable of producing sufficient margins. Boeing must also consider the future orders that have not been calculated yet, which may create a positive outlook for future performance.
REFERENCES
Anthes, Gary H., "Phantom Works." Computer World, 17 July 2000. 17 March 2005. Boeing Employment. Boeing. 28 Mar. 2005 .
Boeing Employment. Boeing. 28 Mar. 2005 .
Boeing Employment (2005): Employee Empowerment." Boeing (2004): "Ethical Business Conduct." Boeing (2005): "Ethics and Business Conduct." Boeing (2005): "Global Advertising," Bond, David. "FAA Faults Boeing For Quality
Failures." Aviation Week & Space Technology Nov. 6 2000: 43-44.
Bossong-Martines, Eileen, ed. Standard & Poor's: Industry Surveys. 2000 ed. New York: Standard & Poor's, 2000.
Boeing News Release: Boeing Launches New E-Business Web Site For Airline Customers. Boeing. 28 Mar. 2005 .
Boeing: Space and Intelligence Systems – Advanced Information Systems – Customer Focus. Boeing. 28 Mar. 2005 .
Boeing turns to Russian programming talent in massive database project. Dec. 2002. Unisys World. 28 Mar. 2005 .
Bush, George W.. "2001 State of the Union Address." . Capitol Hill, Washington D.C. 27 Feb 2001.
"Can Boeing Fly High Again?." Prentice Hall. Prentice Hall. 05 Apr. 2005 .
Clark, Anthony. "The Mobile Economy Takes to the Skies." Electronic Times 15 May 2000. 16 Mar 2005 .
Connexion By Boeing. Boeing. 28 Mar. 2005 .
"Corporate Governance Principles." Corporate Governance. The Boeing Company. 14 Mar. 2005 .
Craft, Donna, ed. Company Profiles for Students. Fermington Hills: The Gale Group, 1999.
Cronin Fisk, Margaret. "Boeing Co. Settles Securities Class Action for $92.2 Million." American Lawyer Newspapers Group, INC October 8 2001: B1.
Greenberg, David, "Boeing Shifts Could Bring More Jobs." Los Angeles Business Journal May 1996.
Hunger, J. David, and Thomas L. Wheelen. Strategic Management and Business Policy. 9th ed. Upper Saddle River: Pearson Prentice Hall, 2004.
Michaels, Daniel. "Country by Country – Flying High: In its battle against Boeing, Airbus Industry has a powerful high-tech weapon: 'cockpit commonality'." The Wallstreet Journal 25 Sept 2000: R. 18.
Milford, Maureen. "Boeing Faces $200 Million in Liability Over Plant Closing." American Lawyer Newspapers Group, INC October 1 2001: A22.
Morring, Frank Jr. "Companies Probing Space Support Markets." Aviation Week & Space Technology December 10 2001: 77-78.
Proctor, Paul (2002): "Boeing Frontiers: New Market on the Horizon," Ravnitzky, Michael. "
Related Topics