The Analysis of U.S Retail Industry Development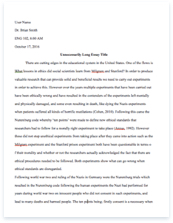 The whole doc is available only for registered users
A limited time offer! Get a custom sample essay written according to your requirements urgent 3h delivery guaranteed
Order Now
Retail is the sale of goods and services from individuals or businesses to the end user. Retailers are part of an integrated system called the supply chain. A retailer purchases goods or products in large quantities from manufacturers or directly through a wholesaler, and then sells smaller quantities to the consumer for a profit. Retailing involves a direct interface with the customer and the coordination of business activities from end to end-right from the concept or design stage of a product or offering, to its delivery and post-delivery service to the customer. The industry has contributed to the economic growth of many countries and is undoubtedly one of the fastest changing and dynamic industries in the world today The growth of retail industry
U.S. retail industry sales growth will shrink to 3.4 percent this year, hampered by the lingering housing slump, a trade group forecast. The economy is not growing at the pace we would hope. Before, Consumers are finding a way to get out there and spend. But the consumers are different today. They are much more focused on value. A retailer can spend years rolling out a brand in the largest U.S. markets and more years penetrating smaller markets before looking overseas. Today's globalization makes moving internationally sooner to become a much more attractive opportunity. Retailers call global expansion a key source of revenue and a necessity, not an option, for them. They also see the growth of middle class consumers around the globe as a key driver of these international opportunities. The importance of retail industry
Today, retail is one of the biggest employers in the world and a large portion of the world economy. The role of retail industry is to perform retailing functions efficiently than wholesalers. It provides the long term relationship with the consumers. They also provide information about competitor's activities relating to product, price and promotion. It also offers varieties of services such as delivery, installation, repair,
maintenance, and supply of spare parts. The Retail industry has high percentage in USA marketing. Of the World's 10 largest retail companies in the world, five of them are from the US and five are from Europe. Retail sales are an important indicator because consumer spending drives much of our economy. The basic motive of these retail industries is to satisfy the consumers and fulfill their needs and demands, increasing the overall profits of the company.
Synopsis
The aim of this thesis is to understand the growth of retail industry in US. The challenge for retail industry and ways to overcome it
1. Economic environment
2. Information technology
3. Population and truism
4. Employment
5. Cost
International expansion difficulties
International trades are irresistibly sweeping all of the countries. With the slow recovery of U.S. economy and the negative impacts of European debt crisis, the developing world offers great markets and opportunities for creating fortune. Many companies, such as Pepsi, Apple, General Electric, followed this trend. They expanded their business into developing countries and succeeded in various ways. However, in contrast to other industries, grocery retail is still dominated by local players in most countries. International players performed poorly even in the largest retail markets. Every grocery retailer that has explored overseas has failed as often as it has succeeded. Most of them have very prudent attitude to venture other countries. For example, Walmart has succeeded in Canada and Mexico, but it had to pull out of Germany and South Korea. JC Penney, Carrefour, and Home Depot have also tried to enter the Chilean retail market but have failed due to stiff local competition and the inability to steal their extremely loyal customers. Why does retail industry faces more difficulties than any other industries.
The following reasons would be good explains. One of the challenges to global retail expansion is retailers face many barriers to entry in foreign markets. In many regions, acquisition strategies are used by large retailers to enter local markets. In a long time, Giant retailers purchase small- and middle-size local retail companies, while they are infant, to expand their business in the local areas. However, in mature markets, few retailers want to sell. It's tough for retailers to enter overseas or foreign markets by acquiring local players. Even worse, new local competitors, who probably know more information about the local markets, would enter if there are any potential profits. In emerging markets, few chains have developed large networks of stores. The retailing is usually highly fragmented and largely scattered, which also make hard acquisition work. In addition, consumers in developing countries perceive foreign retailers to be premium players. In eyes of the residents, they may be more expensive than local groceries. On the other hand, in developed countries, foreign entrants are expected to bring some new, different, and valuable products and services.
Customers would prefer local retailers if foreign entrants just operate as same as locals' did. This unfair judgment on local and foreign retailers makes high entry barriers to foreign entrants. Finally, laws in relatively closed markets protect local business from foreign competition. Second, Grocery retailing is a high fixed cost, low margin business with long time payback periods. Large retailers should invest lots of money in real-estate, inventories, supply chains and technologies systems establishment. This process is slow. It spends a long period time to build efficient networks of stores and suppliers, and gain a profitable scale which enough to cover the high fixed cost. Moreover, local retailers usually have more close relationship with suppliers in those areas. Even though foreign retail companies are in the advantage of economic scales and plenty of capitals, local retailers had long time and solid alliance with suppliers. They can still get relative low prices from suppliers. As a result, grocery retailing businesses, especially for foreign entrants, need immense investment and plenty of time for growth. Few retailing companies can reach break-even point in short time.
For instance, Walmart broke even in China in 2010, after 15 long years of investment. Low profit margin is also one of difficulties to retailing industry. Unlike other industries, grocery retailing business must compete for every goods that served. Some of products may not have any profits. Retailing operators must be sensitive to the price changes in markets and find their profitable products. Third, Foreign entrants often have to operate diversely to suit particular cultures and flavors in a country, which increase operating costs. With eventual growth in a particular area, those local retailers must have better understanding of the culture and tastes of local residents. Outsiders, on the other hand, have to investigate and respond to large variations in the residents' shopping habits, unique needs, and how much percentage of their incomes spent in groceries. Global retailers face numerous diversities of cultures and tastes and difficulties of satisfying various customer needs, which threat their decision to enter anther country.
Technology
With the development of our society, technology plays an increasingly crucial role in the retail industry. Many consumers and some businesses use the internet to search business information and shop online. However, one coin has two sides. As the technologies bring in a lot of opportunities in retail industries, it also brings in so many challenges. Information system, technology, the emergence of the World Wide Web, and instant connectivity although has helped but made it more tough and burdensome for retailers to operate in their business niche. Today's customers are highly informative and price sensitive. If a business is unable to meet the demands of market then, they will very likely to be eliminated from the business they practice. In order to make themselves outstanding among so many competitors, retail stores have to apply new technologies and innovations into every aspect of their industry chain. Large retail stores understand the positives of the investment on technology and innovation. Not only does it provide a unique experience to customers who have busy lives, but it can increase more selling and marketing method as well.
Technology is the key to succeed
In previous decades, traditional businesses led the progression of innovation and technology within a business sector. As industries conduct with increasing consumer demand for various and advanced products, in order to face these challenges and alleviate business concerns, enterprises invested a large number of money in Research and Development which brought about innovation and technology, which is a direct result of increased need of business functions. This provided an opportunity for business expansion and competence that eventually led to a successful business model. However, that is not the case today within the enormous technologically advanced society as roles are reversed and information technology drives business success. Today's retail business is greatly dependent on information and if it is without barriers, a blooming business will be doomed as soon as possible. In order to adapt to the ever changed retail industry, Information technology, online shopping and efficient supply chain have been applied into it.
Improve the Information technology
Now information is considered an extremely valued asset to an organization and if businesses do not deal with these information barriers as soon as possible, they will be involved in the compound in accelerated growth in information which will lead to organizations out of their business. In the highly competitive retail industry, any information about your customer spending pattern/habits/preferences is treated as an asset and makes you become more competitive to your competitors. On the contrary, if the company does not invest acquiring relevant information that is as competitive advantage of the company and necessary for a business to survive in the strongly competitive market, then the company will lose business with poor customer relationships.
Apply Web 2.0 technology
Web 2.0 includes such new technologies as social networking, blogs, wikis, RSS, mash-ups, folksonomies, forums and other online communication tools. The technologies of Web 2.0 affected the World Wide Web and focused more on encouraging the users to interact with each other. This radical change could not leave business unaffected. In order to vary the method to public and acquire essential information, the retail industry needs to take the Web 0.2 technologies into great consideration. At the first place we are in a highly competitive market. Once the competitors apply these technologies presenting to customers a distinctive experience, then the other retailers must take action if they want to continue to survive in the business place. In addition, as an increasing amount of information becomes available to customers, the retailers should adjust product distribution so as to satisfy the high expectations of their customers.
Adapt to the online shop
According to U.S. Bureau of Labor Statistics, 15% of Americans use the internet to research products. According to shop.org, 2009 holiday season, the majority of working Americans with internet access on the job, 55% or roughly 73 million people did their holiday shopping research and some purchasing online. The web has helped consumers to find discounters on instant access and they are taking advantage of it In the retail industry, no one can make profits through a single transaction. Retailers need to establish a rapport and a long term understanding with customers and then to build reputation and customer relationships to profile customer buying patterns. Technology has immeasurable and foremost implications in virtual shopping, where a customer can shop anything he wants by just a few clicks of a button. The biggest benefit of having an online shop is that customers can browse it online all the time. Most famous retail stores have an integrated online shopping option which enables customers sitting from their offices. There are two examples for successful online shop of retailers "Amazon had a $19 billion annual revenue and continues to grow, really without any difficulties even during the recent recession where every other major retailer struggled to generate positive numbers. Wal-Mart also reported an astonishing $404 billion revenue in 2009 recession as well but with profitable $13.4 billion net revenue."
The demographic shifts
Economic growth depends on human resources and human wants. The demographic age structure shapes both of these factors. It is a common principle that the amount of retail sales are likely to rise if the number of customers increases. One of reasons that affect the number of customer is the demographic age structure, because the demographic age structure largely determines how many consumers have the ability to consume in the retail industry. According to previous studies of OECD, the age of 50–64 group has a positive effect, and the group above 65 contributes negatively, while younger age groups have indefinite influence to the growth of retail industry.
Currently, in the US society, baby boomers that accounted as the vast majority of the population are not in a position to spend, since they are reaching the age of retirement. In addition, the number of dependent people–those under the age of 14 and over the age of 65–ranks quite high. The people in the middle years, who are taking care of the dependents, have less disposable income causing a negative impact on retail sales.
Attract more foreign consumers
Since the US retail industry lacks a large number of powerful local consumers to effectively increase the amount of retail sales, another useful strategy is to attract more foreign consumers. Foreign consumers can create opportunities for retail sales boosts. Concerts, festivals or large sporting events serve as tourist attractions. This brings extra money into the area and increases purchasing in the retail sector.
As the same time, U.S universities are opening for worldwide students, which attract a large group of foreign students come to U.S. They not only study in the United States but consume in here as well. According to the U.S. Department of Commerce statistics, 2010-2011, foreign students paid $14.3 billion to the American University only for their tuition fees. Plus a variety of living costs, students contribute about $20.2 billion to the U.S. economy.
With a large sum of capitals that has been brought to U.S economy, retailers need to catch this opportunity to greatly increase their amount of sales. For examples, supermarkets can provide commodities target for overseas students or foreign tourists. Some outlets can also supply goods that are suitable for foreign tourists and overseas students consuming habits.
Reference
Age structure effects and growth in the OECD,1950-1990,Thomas Lindh, Bo Malmberg
http://www.usa.gov/Agencies/Federal/Executive/Commerce.shtml
The rate of unemployment has a highly impact on retail business There is no doubt that commercial retail business is one of the biggest industry of the U.S., which has the largest number of enterprises and most of the working population. The sales of retail industry is closely related to the unemployment rate and consumption. Since the financial crisis from 2008, the U.S. economy is basically in a process of a slow recovery, but economic growth in the first half year of 2012 is still subdued. Table 1. Quarter-to-Quarter Growth in Real GDP
As the data from Table 1., the U.S. economic recovery since the third quarter of 2009, and before that the U.S. had been experienced four quarters negative growth, which had reached the peak at -9%. From the third quarter of 2009 to now, this three-year average rate of GDP growth is 2.2%. In the first two quarters of this year, the U.S. economic growth has been continuous below this average, and the dropping trend is increasingly evident. Thus, the U.S. economic recovery is sustained, however, the growth is coming along with big challenge of low consumer willingness that make the development of the U.S. economy under the supporting force. Table 2. Percent Change From Preceding Period in Real GDP
According to the data from the U.S. Department of Commerce, it said the latest consumption data in June 26 shows that economic growth in the first quarter was only 1.9%, the slow growth and high unemployment rate are the two matters of concern. Before that, the Fed released its latest policy statement in June 19 in order to support the investment and consumption of firms and individuals by maintaining low interest rate. Consumption accounts for about 70% of the U.S. economic activities, however, the growth in the first quarter was only 2.5%, unilke the previous prediction of 2.7%. Even though the total economic of the U.S. rises modestly, but people still cautious about spending money, and coupled with the slow pace of job growth, the weakness increase of retail industry will be sustained. Table 3.1. Employment Number from Jan 2008 to Jan 2012
With the U.S. financial crisis gradually to the proliferation of the real economy from 2008, the U.S. employment situation is worsening. According to the latest statistics of the U.S. Department of Labor, since the beginning of 2009, total U.S. jobs to reduce 120 million, of which more than half of the last three months were laid off. The United States a total of 1101 million people are unemployed. A year ago, the U.S. unemployment rate has been stable at around 4.8%, 5% in the beginning of 2008, and it rose to 6.1% at August, 6.5% in October, marking the highest level since March 1994. Table 3.3. Employment Number from 2008 to 2012
U.S. labor market has kept worsen during 2008 to 2011. High unemployment rate of innovation in the United States issued a recession signal, indicating the U.S. economy will have a depth of impact. And this impact can be shown in two aspects: first, high unemployment rate exacerbate residents' income dropped to the economic and social development, shrinking consumer spending. The increase of U.S. unemployment will lead to reduced corporate and personal income, consumer spending to shrink further slow the pace of economic recovery, and decreased willingness from foreign imports. Second, the downward pressure on interest rate cuts and the dollar are increasing,and reducing U.S. purchasing power. U.S. unemployment situation compounded by worsening economic downturn, the government cut interest rates further increased pressure.
Since the financial crisis, the U.S. has 12 times in a row to reduce the federal funds rate, the current federal funds rate from 5.25% down to 1%, if U.S. government adjust interest rates into zero, it will cause the agency sold a lot of dollars, exacerbated by the further depreciation of the dollar to weaken the purchasing power of the United States. Furthermore, the bad economic environment also reduce the power of U.S. foreign investment. The U.S. unemployment rate will tend to increase the production and operation more difficult, resulting in foreign investment will decline and withdraw from the foreign investment behavior. Intensified trade friction with foreign countries. When retailers realized the low consumption of all domestic customers, and consumer's confidence is dropping. Under the slowdown global economic environment, the people who still working and visitors are not willing to spend money as before. In order to increase the sales of retail business, retailers can try to promote and discount heavily let customers buy. In table 1, we can see the increase of consumption in the fourth quarter of 2010 and 2011, which was effected by not only the reason of holiday but also the sales promotion.
CONTROL COSTS
Before retailers can control costs efficiently and increase profit, they need to understand what their cost structures are.
Source: Food Marketing Institute (FMI – 2008)
The picture above shows us a complete picture about supermarket and grocery sector. For every dollar of sales, supermarkets use 96% of that to pay for all types of costs. Gross profit is only 4.5%. Net profit is even smaller as the FMI said that from 1998 to 2008, net profit was less than 2% of a dollar of sales. This percentage proves that supermarket is very competitive. Also with a thin profit margin like 2%, stores cannot let any costs grow bigger and lessen the profit. Therefore, control cost is crucial for the success of any players in the industry. Cost structures are similar for all sectors in retail industry. Farm value in supermarket sector will exist in another type cost of goods for other retail sectors. Thus, sectors in retail industry all have thin profit margin. Cisco System, Inc. (2005) stated that net profit margin for grocery was 1.34%, for consumer electronics was 2.00%, and for apparel was 7.28%. There are so many ways to reduce cost and gain more profit, but the focuses in this research are energy/electricity cost and shrinkage. Each area alone can significantly improve retailers' profit. Energy/Electricity Cost
Whenever a person walks into retail store, it is easily to see that the store is consuming a huge amount of energy or electricity, from refrigerators, to lights, air conditioner, and other types of machines. Even though energy accounts for a small portion of the industry's costs, reducing energy cost can add much additional profit. According to the U.S Environmental Protection Agency (2008), if a typical store can reduce its energy cost by 10%, it is able to boost net profit by up to 16% and gains additional $44 of sales per square feet. That percentage is too attractive to make reducing energy cost becomes one of primary goals for supermarket industry. Additional profit is not the only motivation for stores to reduce energy consumption. Prices for energy and electricity are rising continuously over years, and this trend is not likely to stop soon (see appendix for more details). Even if retailers remain the same amount of energy consumption over years, their energy cost still increase and reduce their profit. They have to use energy more efficiently to keep the energy costs within an acceptable level. E Source Companies LLC, whose expertise is energy saving advisory, offers several solutions to reduce energy cost. Immediate actions that can reduce energy costs:
– Turn off things that are not in use such as lights and electric displays.
– HVAC, which stands for heating, ventilation, and air conditioner, has to be cleaned and maintained on a regular basis. HVAC, without a proper maintenance, will not be able to run properly and increase the amount of energy used.
Also there are many solutions for long run:
– Use products have Energy Star mark which indicates that they consume less energy than standard ones about 20 to 30 percent.
– Reduce amount of heat that building will absorb. There are two ways: paint building roof with white or bright colors that can reflect sunlight; and use windows that can prevent outside heat.
– Improve the efficient use of HVAC. The HVAC system will automatically adjust their output based on the number of people inside buildings.
Other solutions:
– Better use of day lighting: Wal-Mart and Stater Bros. have developed a system that utilizes light from the Sun in replace for their artificial lights. With this innovation, Wal-Mart's energy cost is 25 to 35 percent less than competitors (Wal-Mart, 2005), and Stater Bros. cut its lighting expense by half (U.S. Department of Energy, 2008).
– Refrigerators always consume a large portion of energy cost, especially for supermarkets and grocery stores. Target has implemented refrigerators with LED lights and motion sensors to cut this cost as all LED lights will turn off when nobody is around (Target, 2012).
– Join the Energy Star program, which is supported by the U.S. Environmental Protection Agency and the U.S. Department of Energy. The program supports business with information and tools to reduce energy costs, also there are many partners and case studies that can be cooperated with and learned from.
Shrinkage
Beside those visible costs, many costs are hidden and cannot directly be included in cost structure. Shrinkage is one of those. The National Retail Federation (NRF, 2009) defined shrinkage as "retail product disappearing from the store without being sold." There are several reasons for shrinkage such as shoplifting, employee theft, and errors. In a research conducted in 2011 by FMI and The Retail Control Group, the shrinkage in retail industry can be listed into two categories: operational errors and theft. Theft can be caused by shoplifting (36%), cashier (31%), vendor (8%), and general employee theft (25%). Major causes of operational errors include: insufficient ordering (22%), insufficient production planning (17%), cashier errors (14%), and other causes. Also, according to the NRF (2011), the retail industry lost $34.5 billion as the result of shrinkage. That was equivalent to 1.41 percent of total sales.
Reducing shrinkage can add a significant increase in profit, especially for supermarket and grocery stores where profit margin is less than 2 percent of sales. Moreover, shrinkage causes trouble for not only retailers, but also consumers and community. Because of loss of sales, retailers need to cover the loss by charging consumers higher prices on other products. Retailers with more loss will require more money from consumers and lose competiveness. Also loss of sales means loss of taxes which will benefit community. Thus, retailers need to implement and improve their loss prevention programs. – Door checking receipt: this method is applied by many big retailers such as Costco, Wal Mart, Frys, or Best Buy. This action will prevent shoplifters get away with stolen items.
– Publicly tell which items are stolen most frequently. Terry Hipp (2010) said that "one well-known study showed that when specific merchandise was prominently marked with large red stars as being frequently taken by shoplifters, shoplifting was virtually eliminated."
– Video surveillance: retailers should put cameras to monitor high value items and low traffic area where shoplifting often occurs. Cashiers also need to be monitored as cashiers can corporate with shoplifters to steal items at the point of sales. Video surveillances also provide necessary proofs when there is a shoplifting incident.
– Excellent customer service can be used as an effective way to prevent shoplifting. As potential shoplifters need enough privacy to steal items, sale representatives can friendly put visitors under monitoring by making visible contact and direct communication. Also excellent customer service improves retailers' competiveness.
– Electronic article surveillance: this is a shoplifting prevention system with two items: electronic tag on item, and tag detector at the entrance. If an item is shoplifted, its tag will not be removed. When it is carried through the tag detector's zone, the detector will alarm and tell retailers that there is something stolen (AIM, 2012).
Source: Food Marketing Institute and The Retail Group Control (2012)
Conclusion
Retailing includes all business activities that involve the sale of goods and services to Consumers for personal, family, or household use. It is the final step in the distribution of these goods and services. The retail sector has played a phenomenal role throughout the world in increasing productivity of consumer goods and services. There are many ways to cause the retail industry recession, high unemployment and uncertainty over the prospects for job growth has a highly impact on retail industry. The retail industry is also the second largest industry in US in terms of numbers of employees and establishments. It offers a lot of working opportunities to USA employee. Under the slowdown global economic environment, personal income is reducing which also affects the customer's purchasing ability; retail industries are entering a competitive stage and must change to meet our demands.
Today the retail industry is greatly affected by technological advances. Technology changes people's life and also changes the consumer' shopping behavior. Right now, consumers like to research the item's information before purchasing. Also, consumer likes to compare the price in different website to make them spend the lowest cost one. Retail industry is also a population job in the U.S. Right now, more and more people try to start their retail industry from the internet. This is the reason why online retail marketing keeps growing in each year. Each company always has the cost problem. Right now, it is a big problem how to control cost. Retailers can control costs efficiently and increase profit, There are several ways to do it, for example, save the energy cost for light. Shrinkage is also an important problem to reduce cost. To reduce this cost, it will helps employee to save more money and gain more profit, so the employ will use those money on other retail items. Retail marking will become the top business in next years.
Reference
U.S. Department of Energy, Energy Economy – Prices and Trends, Energy Prices, 2000-2008, U.S. Energy Information Administration, Electricity Date Browser, Average Retail Price of Electricity Food Marketing Institute, & The Retail Control Group (2012), National Supermarket Shrink Survey U.S. Environmental Protection Agency (2008), Buildings and Plants, Chapter 11: Facility Type: Supermarkets and Grocery Stores. Target Corporation, ENERGY STAR Certified.
Association for Automatic Identification and Mobility, Electronic Article Surveillance (EAS) – An Overview of the Major Technologies, E Source Companies LLC (2006), Managing Energy Costs in Retail Buildings Hipp, T. (2010), Shoplifting and Loss Prevention: Do We Need a Fresh Look?
National Retail Federation (2011), Retail Fraud, Shoplifting Rates Decrease,
Cisco (2005), Reduce Shrink to Improve Retailer Profitability. Food Marketing Institute (2008), Marketing Costs.
Related Topics