Thames Valley Commercial Property Report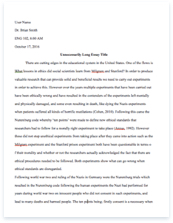 The whole doc is available only for registered users
Pages: 6
Word count: 1399
A limited time offer! Get a custom sample essay written according to your requirements urgent 3h delivery guaranteed
Order Now
This document analyses the commercial property market in Thames Valley in the United Kingdom. It focuses on aspects such as: the market conditions; pricing; how the pricing is moving; what influences the pricing movements in the market. The document goes further to outline other issues such as corporate relocation and expansion, US understanding and perspective of the market, office obsolescence and an overview of activities in the market. The objective of this document is to give a clear picture of how the Thames Valley commercial property market operates and also give its outlook.
Similar to any other commercial property market in any part of the world the Thames commercial property market is also influenced by market factors of demand and supply. The demand of property in the area is mostly in form business offices and premises which has been quite high and still is. Business sectors such as: financial services; technology and communications; manufacturing; business services; retail and leisure; media and advertising, engineering or construction, electronics and others. These sectors have continued to shift the demand upwards hitting a maximum of 3.27 million square feet after a consistent increase. Demand in this area is said to be driven by a number of factors namely; expiries and breaks in the short run, increasing business confidence in the area is also increasing demand as many occupiers expand their ventures. Prime space or Grade A space is the one in highest demand very well evidenced by the ever increasing gap in prices between this prime space and the secondary products or space. The secondary older space which of poor quality remain vacant and is expected to remain so or else converted into other alternative uses whereas the prime space in the same area has been greatly absorbed. The demand has been increasing although it is expected to stabilize and probably have a horizontal curve.
A table 1.1 showing the demand of property as per each sector in Thames valley.
Sector Demand in percentage (%)
Retail and Leisure 23%
Manufacturing 16%
Technology and Telecommunications 13%
Life Sciences 11%
Business Services 8%
Energy and Resources 7%
Engineering or Construction 7%
Media and Advertising 4%
Financial Services 4%
Electronics 4%
Other 2%
Government and Public Agencies 1%
Supply on the other side also is very key so that the demand for the property can be offset by it. Land owners and real estate investors or commercial property investors are the key determinants of availability of commercial property for sale or leasing. Property ready for use and space under construction is what is usually considered under supply, after completion of Tor, Maidenhead, Abbey gardens, Reading and 10 Hammersmith the total Grade A supplied increased by 4.7% across the valley. As the Grade A supply increased the space under construction decreased to 636,833 square feet net in six different areas across the Thames valley. The 4.7% or 144,000 square feet increase in Grade A space after completion of the completed projects is however not an indicator that the trend in supply since in actual sense the underlying trend continues to be the one of decreasing availability or decreasing supply. The supply is estimated to be around 3.21 million square feet of which is expected to go down even further especially in the coming six months.
An in depth analysis of the Thames Valley indicates a number of other market conditions or factors that influence the demand for property in the area, these conditions are: ease of transport and a deep labor pool, the urban environment or ability to find, minimal language barriers combined with a few triggers and drivers in amongst different corporate. To start with the Thames Valley is a transportation hub or centre to Heathrow and London; there is mostly through the rail from towns like Reading, Maidenhead, and Slough. Ease of transportation means that quite considerable amount of time is saved and costs such as travelling costs remain low which brings especially when travelling to London and Heathrow bringing about efficiency in business operations. Thames Valley thus proves to be a conducive environment for establishing business premises due to location suitability. It also stand a chance to be an appropriate gateway to other markets in Europe and thus attracting well established an expanding companies like Dell, Microsoft, Adobe and many others.
Thames valley also has a deep labor pool and very proximate for the existing workforce. The valley is home to a number of influential reputable universities which provide skilled labor in the area that companies can hire and thus creating a knowledge and talent bank for high profile businesses. Thames valley is also well endowed with urban facilities which the new generation prefers. The urban facilities are able to accommodate the workforce and at the same time supporting the commuting needs of the existing workforce. There is also minimum language barrier in the area since most of the people speak in English. It is thus a choice location for establishing business offices and premises.
The valley is held with high regard by other countries the best examples being the USA since in the recent years there has been an influx of corporate from US and other European regions. The main reason that prompts the US companies is that the location has been historically favored for European headquarters and the most appropriate travel gateway and thus proving to be very well positioned to venture the European market by the US companies.
Commercial property absorption or take-up in Thames valley has also been accelerated by a number of triggers and drivers. A trigger brings about the desire of acquiring new premises it can be referred to as the thing that prompts office acquisition by the occupier while a driver is the factor that brings about the making of final decision concerning acquisition. The triggers in this case of Thames valley is composed of the lease activity, expansion, corporate activity, consolidation and contraction. The drivers are brought out as location, cost property betterment, specific physical need and efficiency.
A table 1.2 showing Triggers to office acquisition in Thames valley in %
Trigger %
Lease Event or activity 43%
Expansion 34%
Corporate Activity 12%
Consolidation 9%
Contraction 2%
A table 1.3 showing Drivers to office acquisition in Thames valley in %
Driver %
Location 41%
Property betterment 22%
Cost 22%
Specific physical need 10%
Efficiency 5%
Pricing of commercial properties in the Thames valley is influenced by the above factors. Pricing of commercial property can best be analyzed from one area of the valley to the other instead of generalizing for the whole Thames valley. The following towns or areas are Thames valley: Heathrow; Reading; Bracknell; Guildford; Maidenhead; Newbury; Oxford and South Oxford, Slough; Staines; Uxbridge and Blackwater valley.
A table 1.4 showing areas in Thames valley and their average Rent in £ over the last 5 years.
Area/Market Rent Average from sep 2008 to sep 2013(last 5 yrs) in £
Bracknell 21.5
Heathrow 23.0
Reading 29.5
Watford 20.0
Guildford 26.5
High Wycombe 26.5
Slough 22.0
Hammersmith 38.o
Maidenhead 29.5
Staines 28.o
The rent for Grade A space rents are expected to improve due to the expected reduction in its supply. The rent forecast for the Grade A that it will increase by 0.6% to £27.00/square feet/year. Rent changes are affected by mainly the factors already discussed above in conjunction with others such as the increasing demand and business confidence has lead to competition and rush for buildings amongst interested occupiers and thus a causing increase in rent. New entrants in the Thames valley investment market have also brought up a more bullish view and approach due to the leasing strategies that are being adopted so as to drive returns. Generally the Thames valley commercial property market is expected to continue thriving as more and more companies consider establishing their offices in the area and thus more competition in getting space in the area leading to a widespread increase in rent in the area.
References
Ball, M., & Lizieri, C. (2010). The economics of commercial property markets (Taylor & Francis e-Library ed.). London: Routledg
Crosby, N., & Murdoch, S. (2009). Changing lease structures in commercial property markets: a study of the impact of changing business patterns on the property market. London: Royal Institution of Chartered Surveyors.
Fainstein, S. S. (2009). The city builders: property development in New York and London, 1980-2000 (2nd ed.). Lawrence: University Press of Kansas.
Lizieri, C., & Lizieri, C. (2009). Financial innovation in UK property markets: a review of trends and prospects. London: Corp. of London.
Williams, R. H., & Wood, B. (2011). Urban land and property markets in the United Kingdom. London: UCL Press.
Wood, B. (2008). Industrial property markets in Western Europe. London: Spon.
Related Topics