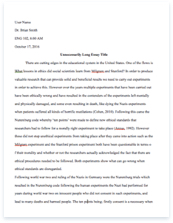 The whole doc is available only for registered users
A limited time offer! Get a custom sample essay written according to your requirements urgent 3h delivery guaranteed
Order Now
Our dream is to inspire a billion imaginations with a new idea of what's possible and a new sense of who they can be. It's what we strive for, every day.
The hopes and ambitions of every Indian are powering India's booming success, and transforming our country. We believe that India is built on the strength of its dreams. At Star, we bring those dreams to life, and share them with everyone. We are creating the stories our nation tells about itself.
At Star, we're there for everyone, for every step of the journey. We make people feel at ease, offer up new directions and show that everyone has a part to play. Changing India brings new opportunities to every family and every community. We show people those opportunities, inspiring them to take them. We're at the heart of Indian life, bringing joy to every home, raising expectations and ambitions. We encourage everyone to aim higher, do more and be more. We're helping people make sense of change, to live better lives and to fulfil their dreams.
INTRODUCTION
Satellite Television Asian Region (STAR) is an Asian TV service owned by News Corporation.
In 2009, News Corporation restructured STAR Asia into four units – STAR India, STAR Greater China, STAR Select and Fox International Channels Asia.
Shiau Hong-chi says that Murdoch's purchase of STAR TV in 1992 was based on a theory of media globalization assuming that people across nations and languages will watch the same TV programs. Shiau says that the original plan for STAR TV was to broadcast popular American shows to Asian audience with as less effort as possible. However the plan was unsuccessful and STAR TV had to invest on local branches to make local shows.[2]
SUCCESS FACTOR
Star network adaptation to Indian culture-
Star TV was in a dynamic and evolving business in the 1990s and experienced rapid growth and expansion during this time. The entry of global media conglomerates into the india began with the creation Of SATELITE TELEVISION ASIAN REGION (STAR) in 1991. The star network website proudly claim that "star pioneered satellite television in asia and in the process catalysed explosive growth in the media industry across the entire region". The opening up of Indian economy and the subsequent access to satellite television redefined not only the viewing experience for millions but also brought in a vast opportunity for media moguls to generate unheard sums of profit from the Indian market. The entertainment industry could now provide more people with greater choice than ever before. Star set new standard in content, production and variety. It is hard to dispute and reaches more than 300 million viewers in 53 countries . over 173 million people watch star ever week . Star TV's founder, Richard Li, was a very successful player in the Asian broadcasting arena and has made a number of inroads in a variety of different countries.
By 1993, Star reached 45 million people, including viewers in China, India, and Taiwan. Additionally, by the 1990s the availability and demand for Western programming was increasing. The success of the star tv network has been achieved by making programs in Indian languages, such as hindi, and by localizing content as well as adaping local family culture and values in its programme content. In order to analyse the runaway success of the star network in india, it is important to understand the national Indian television network, which, with the coming of new communication technologies and opening up of global market , had been subjected to massive changes since the early 1990s. " as with many other sector of the Indian economy , the gradual deregulation and privatisation o television transformed the media landscape in a country which had one of the most regulated broadcasting environment among the world's democracies". In the early 1990s there was no television industry worth the name in india, which, until 1991 had just one state controlled channel, doordarshan, which was little more than a mouth piece of the government of the day and offered boringly monotonous and unpalatable programmes. The opening o the broad casting skies brought more than 300 digital channel.
This opening of the satellite network and exposure of Indian viewer called for new program content that could satisfy local cultural feelings in addition to his remaining in touch with ever growing global entertainment forays. Thus from news to games to chats shows, from soap operas to reality tv- which have been provided by a burgeoning television industry that was mainly global, a kind of discontent had prevailed amongst mass viewers. As a global player star tv suffered an initial setback whn it failed to lead Indian ieer as hungry for copies of programmes based on american and western culture.
Hence it saw its objectives of TRP remaining much below expectations. However star's market alue and viewership raing in india grew rapidly and changed its fortunes for he bette ever since its flagship channel, star plus launched Kaun Banega crorepati , an Indian version of successful british game show Who WAN O BE A MILLIONARE, hoste by amitabh bacchan. Along with it, star lso launched a no. of Indian programmes that depicted the Indian family drama,soap operas like Saas Bhi kabhi Bahu thi and Kahani ghar ghar ki etc. Once the hindi channels started doing well, channels catering to trictly English viewership also picked up in total tariff rating. In 2004, almost 10 yrs after its launch in India, STAR claimed to be broadcasting its programmes to more than 31 million homes in India, with 90% india content, through a product mix of all its channels. Thus, while the STAR network started out with many American and western programmes, it took the strategic decision to adapt , raitonalise and finally localize its programming to suit the variety of cultural and linguistic tastes of the diverse Indian market.
STAR's adaptation to Indian culture and language , however , did not prevent it from maintaining international digital of its technically superior broadcasting and relaying of programmes as compared to some of the national and regional channel networks. ZeeTV was another potential partner that for Star TV. Because of Zee's large Indian audience, it was seen as a potential partner in the industry. In fact, Zee's eventual success in combining with Star was partly attributable to its interest in allying with other partners other than Star. These partners, and the threat in general, served to further prove that the satellite market was an increasingly global one. ESPN to compete with Star would be to specialize in their primary market – sports.
Star TV does not focus on a particular niche of programming but bundles a number of different types. By working with a select partner and focusing strictly on sports, ESPN may be able to drive adoption of the ESPN brand. ESPN should be careful not to diverge from its core business and pursue other types of programming. Additionally, the brand can be expanded beyond the small Western-oriented audience that Star is presently targeting. Instead of focusing on a small and affluent demographic, ESPN could appeal to a more mass-market crowd. Indeed, sports is not a class specific activity and can directly appeal to a large audience. Successfully competing with Star involves finding the right partner and choosing the correct product, which in this case a product that is different from Star's current offerings. Localization is one way, as is specialization. Star's choice of product standardization may work in some markets, but there is a strong likelihood that consumers are also looking for some degree of personalization in their TV and movie watching practices. Defining and then filling that need would be a key to ESPN's success.
STAR TV A VICTIM OF ITS OWN SUCCESS IN INDIA:-
the future of its fledgling Hindi news channel, Star News, launched on April 1, is hanging in the balance, with the government investigating the ownership structure and giving only temporary, week-by-week permission for uplinking the satellite channel.
The launch of Star News signalled what has been described as 'the next big phase in India's broadcasting history' – the rapid growth of privately owned satellite news channels in a market otherwise dominated by channels dishing out trashy soaps and serials.
Since early this year, four news channels have been launched in English and Hindi, India's national language. More are being planned to cater to regional audiences. The boom comes after the doubling of viewers for news channels last year, with revenues expected to grow to five billion But not long after its Hindi news channel was launched, Star India demonstrated that it could soon add leadership in the news segment to its already dominant position in entertainment television. The latest AC Nielsen ratings, for instance, show that Aaj Tak, though still the leader, now has only 37 per cent market share, with Star News a close second with 30 per cent
CONCLUSION Back in 1991, our government was the only national broadcaster and people across India only had one or two local TV channels to choose from. They deserved more. So that year, Star launched in India to bring every family TV that is true to their lives, celebrates their values, and raises the quality of entertainment.
Today, we're India's favourite TV network, with 33 channels in seven languages, touching the lives of the rural and urban, young and old, in every region of India. We reach nearly 400 million people every week through our network. That's one in three Indians. No other business serves as many people in India. And we're winning new viewers all the time.
The last 20 years have been phenomenal. We'll do and be even more in the years to come.
Related Topics