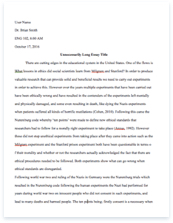 The whole doc is available only for registered users
Pages: 14
Word count: 3300
Category: Industry
A limited time offer! Get a custom sample essay written according to your requirements urgent 3h delivery guaranteed
Order Now
The Volkswagen Group with its headquarters in Wolfsburg is one of the world's leading automobile manufacturers and the largest carmaker in Europe. Around the world, 502,000 employees produce about 34,500 vehicles each working day or are involved in vehicle related services. The Volkswagen Group sells its vehicles in 153 countries. In 2011, the Group increased the number of vehicles delivered to customers to 8.3 million (2010: 7.2 million), corresponding to a share of 12.3 percent of the world passenger car market.
Volkswagen brands and products
Volkswagen is the most successful multibrand group in the automotive industry. The Group consists of ten brands from seven European countries: Volkswagen Passenger Cars, Audi, ŠKODA, SEAT, Bentley, Volkswagen Commercial Vehicles, Scania, MAN Bugatti and Lamborghini. Each brand has its own character and operates as an independent entity in the market to better satisfy the specific needs of the different segments and countries.
Product assessment
With one of the broadest product and segment coverage, Volkswagen is well positioned to capture profitable growth. The product range extends from low consumption small cars to luxury class vehicles. In the commercial vehicle sector, the product offering spans pickups, busses and heavy trucks. This huge portfolio enables us to reach all major target customer groups.
'Innovative', 'providing enduring value' and 'responsible' are the three key messages of the Volkswagen Passenger Cars brand combined in the slogan "Das Auto." The core brand of the Volkswagen Group which became globally popular with the Beetle conveys quality, reliability and German engineering skills worldwide. In 2011, the Volkswagen Passenger Cars brand once again presented a range of innovative and enhanced vehicles. The focus of attention was the up!. Other highlights were the new Beetle and the Golf Cabriolet. At the new factory in Chattanooga in the USA, 2011 saw the start of production of a version of the Passat designed specially for the American market.
Overview – World Car Markets and Volkswagen Group Deliveries to Customers
With its ten brands, the Volkswagen Group has a presence in all important automotive markets around the world. It is the goal of the Group to offer attractive, safe and environmentally sound vehicles which are competitive and which set world standards in their respective classes. Currently, the key markets include Western Europe, China, Brazil, the US, Russia and Mexico. Volkswagen was able to further extend its good competitive position in spite of the challenges of the automotive year 2011 and significantly increased the Group's market share in important key markets. The biggest growth potential for the Volkswagen Group is expected in the markets of China, Brazil, India, Russia, the US and the ASEAN region.
(Source: HIS Global insight, Volkswagen factbook 2012)
(Source: HIS Global insight, Volkswagen factbook 2012)
The "Beetlemania" that VW enjoyed in America in the 1960s, when it's Beetle was the pioneer of smaller, cheaper cars, faded in the 1970s. Decades of weak sales and losses ensued. VW closed its Pennsylvania factory in 1988 because the cars it made were lousy. It tried importing from Mexico but couldn't make this pay. Now, with a big new plant in Chattanooga, Tennessee, a revamped dealer network and the successful launch of the new Jetta, a family saloon, VW is back on a roll in America. Its sales there rose by 23% last year to 444,000, and its aim of selling 1m cars by 2018 looks achievable. Volkswagen reports a 34.4% sales increase in September 2012
(Best September since 1972 with 36,663 units sold and a 37.2 percent increase year-to-date )
* 25 consecutive months of year-on-year growth
* Best September ever for Passat and Tiguan with 9,500 and 2,202 units sold, respectively
* Best September for Beetle since 2003
* Best September for Golf since 2007
* Jetta Sedan achieved sales of 12,584 units
The Volkswagen Passat, which recently came in first place in Motor Trend's 2012-2013 Midsize Sedan Comparison test, continued its successful year with 9,500 units sold in September. Earlier this month the Passat topped its best sales year ever in just nine months of the year. Jetta sedan, including the enthusiast GLI model, remains the volume leader for Volkswagen with sales totaling 12,584 while Jetta SportWagen totaled 2,166. The Beetle continues to gain momentum with 2,622 units sold. The Beetle TDI, sold 167 units, further highlighting customer demand for Volkswagen's Clean Diesel TDI technology. The Golf had sales of 3,250 units. The Tiguan sold 2,202 units, the best September ever for the vehicle, while the Volkswagen Touareg sold 828 units, a 26.2 percent increase.
The importance of the Chinese market has significantly increased in the past years. As the automotive pioneer, Volkswagen entered the modern Chinese market in 1984 founding a joint venture with the Shanghai Automotive Industrial Corporation (Shanghai Volkswagen Automotive Co.).
A second joint venture, FAW-Volkswagen Automotive Co, Ltd. was set up in 1991 to expand the Group's activities. VW bet on China nearly 30 years ago. Now it is the world's biggest car market and VW has 18% of it, through two joint ventures. They sell 2m vehicles a year and plan to double this by 2018. A glut of cheap cars is hurting prices in China but VW's premium models are doing well: the group's share of its Chinese ventures' profits rose from €1.9 billion in 2010 to €2.6 billion last year. "Pioneer Status" Oriented: VW
The accomplishments of Shanghai-VW have been achieved with the support of the Chinese central government, which determined the company's "pioneer status" in the automobile industry. The government not only offered Shanghai-VW preferential advantage in taxes, but also provided convenience in foreign currency and material supply in the early period. In the meantime, the Shanghai Municipal Government has ranked the automotive industry as "the first important industry", and supported Shanghai-VW. The cooperation between central and local governments and the maker, Shanghai-VW, were an important factor in its success.
A relatively strong nation-wide supplier network which formed in the localization process of the main model 'Santana' was another very important contributing factor of the success of Shanghai-VW in China. When we further look into VW's competition supremacy, we can note the following points: * VW was very successful in entering Chinese market with to preliminary strategy. Another big factor was the best use of existing industrial accumulation. VW set up joint ventures with the only two passenger car makers in China, Shanghai Auto Works and First Auto Works. * Meanwhile communications with both central and local government were good to it gained protection from policy and pioneer status. It was really very important that the government offered pioneer status to Shanghai VW at an early stage for its later development.
* Strong support from its national government. In Germany, there is APA (Asia Pacific Ausschuss), a consulting organization of the federal government. The former Prime Minister, Mr. Kohl acts as chairman, and the presidents of each big enterprise are its members. In each state government, there is an organization called Deutchess Haus, which helps medium and small sized enterprises to enter Asian markets and offers low interest loans. Furthermore, Deutchess Haus also had Asian branch offices in Shanghai, Hanoi and Singapore, with offices in Wuhan and Seoul also planned. This is the German system in which government and the private sectors work together.
* The entry into China was clearly thought through. First the concept of a popularly priced car was advocated. This means cheap, comfortable and safe. Next, environmental problems were taken into consideration. Promoted by VW, the German China Environment Committee between the two governments was set up in 1992. The main theme was countermeasures against exhaust gas.
* The auto makers are trying to speed up the local production of the parts. German makers are fully engaged in the entry into the Kunshan Industrial Complex and Shanghai Pudong areas. With VW's powerful technological push and the entire support of the Shanghai municipal government, local content rate was raised and the passenger car parts industry was promoted around Shanghai City. Thus Shanghai VW's priorities were determined.
VW current performance and future plans in China
In October 2005, VW China announced its "Olympic" program to restructure the group in China. Its targets included:
– To differentiate more between the two joint ventures, to prevent competing with itself, as long as more cooperation between the two joint ventures, in order to achieve synergies. – Introduce new products (10-12) specifically for Chinese customers. – A program of cost reduction of 40%, including centralized purchasing and reduction of platforms to increase efficiency. – A restructuring of the sales organization and development of more customer-centered sales channels. – To "revitalize" the two joint ventures with SAIC and FAW, with the aim of "generating a definite win-win situation for all".
The weakest BRIC in its wall is India, where its share is less than 5%. Suzuki, whose affiliate Maruti Suzuki has almost 50% of the Indian market, should have been the perfect partner there. The tie-up between the German and Japanese car makers has been unraveling almost from its start in 2009, when VW purchased a 19.9% stake in Suzuki for $2.9 billion.
The companies since have been unable to agree or follow through on any joint projects. In recent months their differences have spilled over into a public war of words, with the Japanese car maker's 81-year-old chairman, Osamu Suzuki, posting a blog item in July saying his company "had found nothing that it wanted right away" from Volkswagen's array of technologies. The Japanese giant now wants to detach itself from the German company as the later has accused the former of violating the agreement by agreeing to buy diesel engines from FIAT.
Strategy 2018: Sustainable Profitable Growth
The group has defined four goals that are designed to support Volkswagen becoming the most successful and fascinating automaker by 2018. To achieve these targets Volkswagen has identified six areas to focus on:
(Source: HIS Global insight, Volkswagen factbook 2012)
Achievement so far on strategy 2018:
(Source: HIS Global insight, Volkswagen factbook 2012)
Substantial Growth Opportunities Stemming from BRIC Countries together with a Continued Rebound in the US Market In 2011, Volkswagen delivered 8.3 million vehicles to customers, substantially up from previous years' 7.2 million. The BRIC markets (Brazil, Russia, India and China) as well as the US offer significant further growth potential. To meet regional customer demand and purchasing power and to minimize currency risk a clear focus on local production is necessary. That's why the group is investing in the existing capacity, such as in Brazil, India, China, Russia and have opened new plant in Chattanooga, US.
Customer satisfaction and customer loyalty
Against the background of growing customer demands, one of the areas on which sales activities have focused – and will continue to focus – is on improving customer satisfaction. In 2010, the group specifically implemented processes and measures that further increased the satisfaction of the vehicle buyers and customers in the after-sales area, as well as that of the dealership partners. Volkswagen brands regularly measures the satisfaction of their customers in the individual markets with the help of specialized questionnaires that concentrate primarily on product and service quality.
The brands analyze the results and derive measures for progressively increasing customer satisfaction. In terms of customer satisfaction with product quality, the Audi brand occupies a leading position in the core European markets, in comparison both with the Group brands and the company's competitors. The Volkswagen Group's other brands also score just as highly or even higher than competing brands for overall satisfaction.
Customers who are satisfied with the quality of the products and services are very likely to remain loyal to respective brands. The loyalty figures, which are measured regularly, clearly reflect customers' confidence in the brands: for example, the Volkswagen Passenger Cars brand has maintained customer loyalty at a high level in its European core markets for several years. Škoda also ranked among the leaders in terms of brand loyalty – as in previous years.
Structure of Group sales
The Volkswagen Group's multibrand structure promotes the independence of the brands and was honed further in 2010. Volkswagen reorganized the Board of Management Sales function in 2010 with the goal of optimizing the Group's cross-brand sales activities. This enabled them to create ideal conditions for steadily increasing volume and market share and for lifting earnings contributions and sales efficiency while optimizing costs. To leverage synergies and to optimize the exchange of information among dealers and with the wholesale operations, the integration of dealers into the Group's IT system was driven forward in 2010. Close working relationship with dealers and their profitability is a focus of distribution network strategy.
Encouraging trend in the fleet customer business
Business relationships with fleet customers tend to be long-term relationships and more stable than relationships with private customers, for instance, even in volatile conditions. This was a business field in which the Volkswagen Group expanded its excellent market position in 2010. In its business fleet customer activities, the Volkswagen Group has a strong customer base in Germany and the rest of Europe. The Group's principal advantage is that its extensive product portfolio can satisfy customers' individual mobility requirements in a one-stop service. Resale value safeguarded through efficient remarketing
A key aspect of the Volkswagen Group's long-term growth strategy is the efficient marketing of relatively new used cars. The resale value is a major factor influencing the competitiveness of our products, because the residual value of the vehicle is one of the most important criteria in the customer purchase decision.
Likewise, a constant supply of marketable used cars supports stable residual values by controlling the flow of used cars into suitable sales channels. On the basis of regular customer surveys, they analyze the needs of their customers when buying used vehicles and use the results to provide and refine customized products and services. One of the main focuses of remarketing strategy is on ecologically sustainable, low-cost mobility in growth markets, as these markets are crucial for the long-term success.
SWOT analysis
SWOT Analysis is an effective way of identifying your Strengths and Weaknesses, and of examining the Opportunities and Threats, the company faces.
STRENGTHS:
* Strong global presence in various countries across continents * A non-stop requirement for the new projects
* Huge amount of skilled labour and an excellent well experienced top management brass. * The new Beetle has injected buzz into the brand, luring buyers into dealerships where they're also snapping up Passats, Jettas, and Audis · * VW has boosted quality more than any other carmaker in the past five years, cutting defects by 60% and investing almost 1 billion dollars in their R&D projects
WEAKNESS:
* VW still trails Toyota, Mercedes, Nissan, and Honda in overall quality. * Its platform driven approach to produce different products may cause a differentiating problem. * Inability to mend its ties with Suzuki, this has kept the company to the brink in A – segment and emerging B- segment markets in India. * Slowdown in the European and American markets. This has led to the inflated shipping and labour costs in the respective regions.
OPPERTUNITIES:
* Take advantage of the new found rise in the sales of Jetta and Passat in American markets by making an aggressive use of its Blue Motion initiatives as well. * Diversification of hybrid, semi hybrid and electric technologies * Make use of the natural calamities restricting its competitors to enter into new markets and establish a first and front hand.
THREATS
* Rising fuel prices and cost of production due to slowdown in developed economies. * Exchange rate issues in various economies and the fluctuation in the Dollar and euro.
ADVERTISEMENT CAMPAIGNS
Volkswagen (VW) is one of the world's leading automobile manufacturers and the largest carmaker in Europe. As Volkswagen pursues its goal of becoming the number one automaker in the world by 2018, India has become a key component of its strategy. India is currently the world's second fastest growing car market, with shipments expected to more than double by 2018. As a relatively recent entry into the Indian automotive market, VW needed to raise brand awareness. To address this challenge, Volkswagen's marketing team focused one of its key brand pillars, innovation, to make a strong impact throughout the roll-out in India. Innovation was showcased not only in Volkswagen's product introductions, but also in its communications and advertising.
Innovative marketing strategies raise awareness
VW India created groundbreaking campaigns such as the world's first 'talking newspaper', which used light-sensitive chips to speak to readers about Volkswagen as they turned the pages of their morning newspaper. The talking newspaper ad created a sensation in India, and garnered worldwide attention for taking print advertising to a new level. In one year, brand awareness more than quadrupled, increasing from 8 percent to a high of 37 percent.
Volkswagen next turned to digital media to extend its success and create new opportunities for customers to connect with the brand. Lutz Kothe, Head of Marketing for VW India, says, "At Volkswagen, innovation is woven into everything we do. In formulating our digital strategy, we looked beyond the obvious for innovative ways to engage our audience. We knew that for many people, their car affects their professional life and their professional identity affects their car choices. This made LinkedIn a natural choice to connect with current and potential car buyers among the growing Indian professional population."
Results
• 2,700 product recommendations in 30 days
• 2,300 new followers on VW India Company Page
• 960,000 viral updates about VW car models
Smiles campaign in U.S:
The carmaker has released a special spot tied to the presidential race which it says will "deliver a lighthearted break" from the election cycle. The commercial is by VW's agency Deutsch, Los Angeles, and in a highly unusual move in the world of auto advertising, the ad doesn't show a single car, let alone depict the usual product shots or typical performance claims that most car ads do.
Instead, over the course of the 30-second commercial — which is called "Smiles" — all we see is a selection of random people, from babies to senior citizens, of all different nationalities, laughing and smiling. The spot closes with the following message: "It's not the smiles; it's how you live them. That's the power of German engineering."
Outdoor kissing campaign:
This happened in Berlin when Volkswagen launched its latest, 'Golf' with a giant outdoor campaign that asked passersby: "If you could only kiss one person in your life, who would it be?"
The huge interactive installation in Berlin contains eight 46 inch touchscreens with built in cameras. Commuters approaching the nearby railway station are encouraged to use the cameras to take kissing photos which will then be immediately displayed on the giant LED screen.
"Our advertisement should touch people – sending authentic, human, and congenial and clear messages", said Giovanni Perosino, head of group marketing communications at Volkswagen.
According to Lutz Kothe – head – marketing and PR, Volkswagen India, Volkswagen believes in a 360 degree communication strategy which then invariably complements each and every medium whether it is the outdoor marketing, digital marketing or tele marketing etc. Airports are action hubs and therefore it is an important part of brand advertisement. They address just the right target groups for the brand Volkswagen. The advertisement and marketing campaigns are also being projected in the 2 and 3 tier cities in India as they are addressing maximum growth in terms of volume sales.
Related Topics