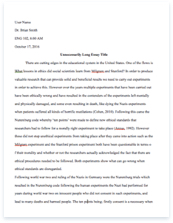 The whole doc is available only for registered users
A limited time offer! Get a custom sample essay written according to your requirements urgent 3h delivery guaranteed
Order Now
Teen pregnancy is a pregnancy in female human-beings who are below the age of twenty years. Teenage pregnancy is a problem for all involved. Early pregnancy is a serious problem for teenagers. Teenagers who are pregnant cannot usually support the child on their own. Early pregnancy can have various possible reasons. Teenage Pregnancy is one of the most alarming issues in our world today. Teen pregnancy should be highly discouraged has it has effect on the teenage mother and the baby born.
The teen mother may face complications such as premature labor, medical complication during the pregnancy period, at child birth or after child birth and are likely to drop out of school. Teen pregnancy is highly influenced with; drug and alcohol usage among the teens, lack of good education and parental guidance, high age difference for those in relationships, sexual abuse, dating violence, the environment the teen was brought up in, lack of contraception, and traditions that result into early marriages. It puts a great strain on the parents, especially the mother, and also on their parents who, more often than not, end up with the new baby in their family home, often having to look after it while the baby's parents are at school, or out socializing and doing the things that teenagers do. Because teen parents are more likely to struggle to deal with parenthood, the child is also more likely to grow up with various problems.
Firstly, drug and alcohol usage among the teens which is mostly as a result of peer influence from other teenagers or adults. Alcohol and drugs influence teenagers to indulge in unplanned sexual activities and other risky doings including unprotected sex and this eventually results in teenage pregnancies. Increased drug and alcohol usage among the teens has resulted in significant increase in the rate of teen pregnancy. The rate of pregnancy among teens who use drugs and alcohol is higher than among teens who do not use.
Secondly, lack of good education and parental guidance has also contributed to increased teen pregnancy. Most parents and people avoid talking to teens about sex and at times they give false guidance regarding sex matters and they highly discourage the teens of taking part in any discussions on sex. The lack of information on sex and sexual activities exposes the teens to risks when they get involved in the sex activities yet they do not have clear understanding about sex. The result of lack of education is early and unwanted teen pregnancy.
Peer pressure is an early stage of pregnancies. This pressure causes sexual intimacy for the opposite sex. If a child hangs out with a group who is sexually active, then nine out of ten that child is sexually active too. Most teenagers opt to have sexual intercourse because they need to achieve the acceptance given by the "circle of friends". The only way to be accepted is to have relationship with the opposite sex and have sexual relations. In some countries, teenagers face too much peer pressure to start having sex at a very young adolescent age. This kind of behavior may lead to unwanted teenage pregnancies.
Thirdly, the gap in age for those in relationships. The teens are mostly exploited by old men who mostly lure them with monetary substances. Teen girls who date men who are older than then usually get pregnant before they attain their womanhood thus teen girls engaging older men and mostly adult men are likely to get pregnant as compared to teen girls who are engaging men of their age. Lastly, the lack of self-esteem is an effect of teenage pregnancy. Many teenage girls feel that pregnancy is the only alternative to feeling powerless and unimportant. Being pregnant becomes the source of new status, new power and a way to prove to yourself and everyone else.
In conclusion, people must take a collective responsibility of talking to the teens about pregnancy and relationships so that they will be aware of whatever that occur if they are in any relationship. .
REFERENCES:
http://www.scholaradvisor.com/essay-examples/argumentative-essay-solution-to-t
Related Topics