Technological Environment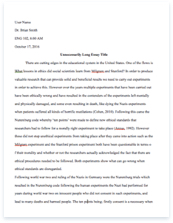 The whole doc is available only for registered users
A limited time offer! Get a custom sample essay written according to your requirements urgent 3h delivery guaranteed
Order Now
Introduction
In this era of globalization the business environment is characterized by intense competition. To sustain and grow in such a competitive economic environment companies need to understand and anticipate the technological developments impacting them and respond strategically to gain competitive advantage. The rapid advancements being made in Information Technology specially the Internet Technology is leading to the most dramatic trends in the marketing of goods and services. Dell is a great example of a company that is continuously harnessing the advantages of the rapid growth in Internet Technology for competitive advantage.
Advantage of Marketing through the Internet at Dell                         
Dell continues to improve the effectiveness and efficiency of its marketing activities through its website www.dell.com by continuously updating it to keep pace with the advancements in the Internet Technology. The company has tailored its website to fulfill the needs of different customer segments like consumers interested in computers for large businesses, educational institutions, government and health care organizations. The customers can get support for their configuration and design requirements and also order management to meet their individual requirements.
The website is used to communicate the product/service specifications to the individual customers more effectively thus reducing dollar spends on advertising. The rapid development in Internet Technology all over the world has had a major impact on globalization. As is the case with Dell, companies can use the technology as a powerful means to gain access and penetrate the global markets even in far-flung countries. The advancement in the Internet technology has also increased the awareness of the global consumer thus increasing the need for companies to adopt ethical marketing practices.
The trends in Internet Technology advancement will help both business organizations as well as the consumers. Business Organizations will benefit through improvement in the efficiency of the marketing efforts and a substantial reduction in marketing costs and thus improve profitability. The consumers will benefit from easy access to world-class products and services at very competitive prices.
Conclusion
Business organizations operate in an environment where the rapid growth in technologies especially Internet Technology is having a major impact on their activities. They need to understand and anticipate the changes and incorporate them in their business model for competitive advantage through better customer satisfaction and adoption of ethical marketing practices.
References
Dell, retrieved March 3, 2007, from http://www.dell.com/
Kotler, Philip, & Armstrong, Gary. (2001), Principles of marketing, London:
Pearson Education Inc.
Solomon, Michael, R. & Stuart, Elnora, W. (2003) Marketing: Real people, real choices,
Singapore: Pearson Education Inc.
Related Topics