Team Recruitment and Selection Reflections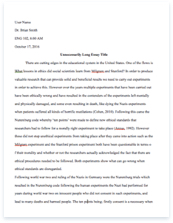 The whole doc is available only for registered users
A limited time offer! Get a custom sample essay written according to your requirements urgent 3h delivery guaranteed
Order Now
Implementing an effective recruiting and selection strategy plays a key role in organizations obtaining employees with the knowledge, skills, and abilities needed to meet their organizational goals and to succeed in the future. As consultants with Atwood and Allen, we were tasked this week with developing recruitment and selection strategies for our selected clients. While we have adapted and made recommendations based on our organizations demographics, organizational goals, and culture, the methods and strategies mentioned can be utilized by any organization with similar characteristics as our selected companies. In sharing our recommendations we are providing a framework for future consultants at Atwood and Allen to use when developing recruitment and selection strategies for prospective clients. Clapton Commercial Construction
I chose to continue working with Clapton Commercial Construction, as I wanted to see the organization through its final phase of preparation for relocation to state of Arizona. I kicked off my plan by briefly reiterating Clapton's organizational goals for the next fiscal year. I then quickly moved on forecasting the current population and employment trends in Arizona. I noted that there is a large Hispanic or Latino population in the state of Arizona with nonwhites representing almost half of the state's population. This trend will be important when discussing recruitment, screening, and selection methods, as illegal immigration is a problem in the state of Arizona. Considering the racial and ethnic makeup of Arizona, diversity needs to be a key factor in how Clapton chooses to develop its workforce. I provided the organization with diversity objectives that would guide it in creating a tolerant and accepting work environment for all types of people and explained the benefits of promoting workforce diversity in its organization.
I went even further and drafted a diversity statement, which I believe is an important step in communicating company's vision and expectations for a diverse workforce, both internally with employees and externally to the public. I also noted that the construction industry took a substantial hit during the recent recession and is currently in the recovery process, this will require specialized talent in specific areas of the construction industry that is identified as having deficits. Currently the average construction firm only has 15 employees, with 95% of the companies employing less than 50 individuals total (Poole, 2005). Clapton is positioning itself as a major player in the Arizona construction industry because potential clients will translate the company's size with stability and value. I advised Clapton to capitalize on this advantage to build a health clientele, and use their branding position as a large company to market them as an organization capable of providing the resources to properly serve its clientele but not too large that they lose touch with their target market.
In recruiting new talent, I presented options in terms of internal and external recruitment sources. Internal sources, such as promotions, save time and money and motivate employees to work harder. External sources, such as job portals, ads, and campus recruitment, present an opportunity to recruit the skills and talent the company needs while bringing a fresh perspective to the workforce. In screening and selection, I recommended the traditional screening and selection methods such as interviews and background checks. However, I also suggested that Clapton conduct aptitude testing for contracting positions, because these positions have a high risk of injury and missteps can be fatal. The organization needs to be certain that applicants truly possess the skills they detail in their resumes and can actually perform the work they are being hired for.
In identifying the current job market in Arizona and how it impacts Clapton Commercial Construction I was able to recommend valuable recruiting and screening methods for the organization to implement. The company will use its size to create a competitive advantage in recruiting individuals; the company will be seen as a stable organization, that have the knowledge, skills, and abilities needed to perform their job functions. If Clapton Commercial Construction implements the internal recruiting, external recruiting, and selection strategies I recommended the company will obtain top quality employees while growing in the Arizona construction industry. Landslide Limousine
This week I was assigned to develop recruitment and selection strategy for Landslide Limousine to obtain employees that would help them meet their goals and expectations. The owner, Bradley Stonefield, specified that the company was to operate as a small business, 25 employees, in the Austin, Texas area. Since the company is in an embryonic / high growth developmental stage the company needs to focus on recruiting and selecting entrepreneurs with the knowledge, skills, and abilities to help facilitate the company in meeting its financial, $50,000, and expansion, 5% annually, goal. I developed recruitment and selection strategy, when implemented will obtain qualified employees that will facilitate the company's current and future organizational goals.
There were a few key recommendations that I made for Landslide Limousines recruitment strategy that focused on the company's needs, cultural expectations, and the job market in Texas. Bradley Stonefield, the owner, needs to develop clear job descriptions and post them in locations that are both visible and cost effective, low recruitment and selection budget due to the organizations being a new business. I recommend the company post the jobs in the following locations because it would reach a large audience while saving the company money: Local newspaper
Social Media – Facebook – free, large audience, act as recruitment and advertisement tool College campuses – part time employees with lower wage requirements The locations of the job posting will also help promote the companies goal of obtaining a diverse work force. In recruiting and hiring a diverse workforce the company will obtain the ability to generate a wide variety of marketing ideas, conflict resolution strategies, target multiple audiences for sales, etc. , by utilizing their employees diverse cultural backgrounds and knowledge to grow the company. To develop a diverse workforce the company also needs to look at the current job market in Texas. The problem is that Austin, Texas currently has a tight job market and is experiencing a "labor shortage" (Matthews, 2014). While this problem can be overcome by using social media, as recommended above, the company may have to start the company with fewer employees, 10 -15, in order to develop an internal job market that would create a larger recruitment pool of qualified job candidates. After the company implements the recommended recruitment strategies, they need to focus on selecting and hiring the most qualified applications available.
Selecting and hiring applicants with the required knowledge, skills, and abilities to perform the required job functions, as stated in the job posting, will help the individual and organization reach their goals. To ensure that the company hires a diverse workforce while in compliance with all applicable and state laws, Landslide Limousine must conduct any pre employment screening and assessment methods in a valid, reliable, non-discriminatory manner that is in compliance with EEO regulations. To ensure compliance with both state and federal regulations, I recommended that the company develop screening and assessment standards that are utilized and evaluated based on the same measures for every employee, reliability, and related specifically to the stated job requirements, validity. For example, requiring a driving record for all limo driver applicants is both a reliable and valid employee screening measure, since employees will be transporting clients in company vehicles. The following screening and assessment measures are recommended for implementation at landslide Limousines because they are reliable performance indicators and relate to the jobs available at the company: Application – job relevant questions only
Pre-employment Interview – job specific questions developed in advance with HR representative or legal advice Reference and Background checks – with applicants written permission to be in complicate with the Fair Credit Reporting Act Drug Test – due to both state driving laws (DUI) and company car insurance Online Integrity Test in disguised purpose format – transporting clients and their property without direct employer supervision Online Mental Ability Test – special attention to the ability to adapt in rapidly changing environments / situations Leaderless Group Discussions (LGD) – can be informal and during team meetings to identify potential employees for leadership roles when the company is ready and able to start internal recruitment and selection processes When Landslide Limousine uses the recommended selection tools and methods, as stated here, the company will obtain individuals that have the necessary knowledge, skills, and abilities needed to help the company achieve their financial and growth expectations.
The recommended recruitment and selection methods discussed here for Landslide Limousine can be adopted to fit any small business organization that is in an embryonic / high growth development stage. While state regulations vary, federal regulations remain the same regardless of where an organization is located, and companies need to implement recruitment and selection criteria that is in compliance with these guidelines at all times. Companies that further develop their recruitment and selection criteria to align with company culture and organizational goals will have the ability to obtain and retain employees that facilities their organizations future growth and success. Landslide Limousine
Part of my emphasis was on the goal for Landslide Limousine. A steady growth through great customer service, experience profession drivers that know the area, and clean up-to-date transportation with accommodations. If you can bridge the gap between your services and other accommodations throughout the community this will allow people to have Landslide Limousine to make all arrangements. These may seem simple, but the type of service to be given will need to meet these requirements or goals for the future sustainability of Landslide. This may seem easy, but to receive customer's satisfaction you will need to think as a customer with similar expectations or higher. Reaching out to people with surveys or benchmarking other organizations will be time well spent. The workforce diversity objective is to employee according to all laws – local, state, and federal. The known fact that race, sex, and minorities will not play an important role. Important roles will be people with knowledge of Austin's streets, roadways, accommodations, airport, and so forth.
Depending upon insurance and beverages age will play an important role. Training for customer service, vehicle maintenance, and transportation laws (just to name a few) will be equally important. Recruitment would be internal and external. In house for promotions and outside looking for new and fresh prospects. Will use different sites for specific talents as well as agencies that search out specific people. These agencies would also have prospects information available that would match with Landslide Limousine's criteria. Round this off with good reference and background checks to ensure the right person is considered for employment. Overall, Landslide Limousine should be able to set a clear organization goal that will help with recruiting.
By checking the demographic are of Austin will help let you know the potential base of possible employees, customers, accommodations, and so forth – including expansion to other areas. Diversity will make the organization grow stronger by filling in all the gaps. Answering the "W's" will help in creating a brand name for your organization. This will be important because people relate to brands and more importantly remember brands. So make Landslide into something that everyone wants and remembers. Recruiting is time consuming, but to ensure the right candidates it is important to know what type of person you need. From specific qualifications to behavior. You are trusting your organization with these people. Clear expectations during orientation is very important among other areas – stress the importance and training.
References
Cascio, W. F. (2013). Managing Human Resources: Productivity, Quality of Work Life, Profits (9th ed.) Boston, MA: McGraw-Hill/Irwin Matthews, S. (2014). Tight job market in U.S. cities prompts higher pay. Retrieved from http://www.bloomberg.com/news/2014-04-16/tight-job-market-in-u-s-cities-prompts-higher-pay.html Poole, K. (2005). A workforce needs assessment of the Arizona construction trades industry. Retrieved from http://www.shrm.org/publications/hrmagazine/editorialcontent/documents/az%20construction%20trades-121304.pdf
Related Topics