Teacher Behavior Continuum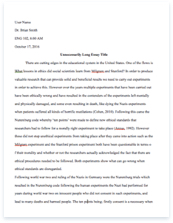 The whole doc is available only for registered users
A limited time offer! Get a custom sample essay written according to your requirements urgent 3h delivery guaranteed
Order Now
            Learners tend to misbehave at times and it is up to the teacher to restore order in the classroom. In a sense, this is a power struggle between the student and the teacher. If the teacher loses his ground, the student may become bolder next time and will be more defiant still. On the other hand, if the teacher responds too harshly, the student's learning process may be hampered.
            According to the Teacher Behavior Continuum, providing positive discipline to the students includes modeling, statements that direct the students, giving commands and reinforcement. I remember a time that a student defied my authority in the classroom and I responded by asserting my authority and saying some words that might have been hurtful to the student. I asserted my authority but the student became aloof.
            I would have been more effective in dealing with the defiant student when I implemented Rules and Consequences. Although I knew that I have laid down the rules in the classroom, it appears that it was deeply ingrained into the students. I could have employed the art of questioning such that I could have made the student realize the importance of what we were doing in class. With such questioning and his response, I could have named his behavior and appealed to the established rules in the classroom that the students themselves agreed to. Lastly, I would have implemented effective looking such that the student would realize that as a teacher I was aware of what they are doing and that I need to look after their learning within the classroom. I believe that the classroom environment should be somewhere in between being student-centered and teacher-centered. A defiant student wishes to assert more power. Yet, as a teacher, I still needed to maintain order in the classroom so as not to disrupt other learners. The Teacher Behavior Continuum is helpful so that the right balance would be struck in the classroom.
Related Topics