Swot Analysis of Victory Liner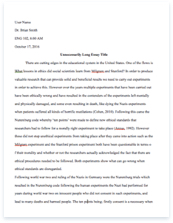 The whole doc is available only for registered users
OPEN DOC
A limited time offer! Get a custom sample essay written according to your requirements urgent 3h delivery guaranteed
Order Now
The patriarch, Jose Isaac Hernandez, was a survivor. As a young boy he experienced the death of his mother and two siblings. As an adult, he saw the demise of his young first wife. Now a husband once again – to his second wife, Marta, a daughter of a Bulakeño businessman – Jose needed to exercise the resilience and creativity he had learned as a young boy. His family was caught in the middle of the second war of the 20th century. As his motor shop declined, he traded goods and made and sold soaps and combs. After all, he had to come up with ingenious ways of putting food on the table. During the Japanese occupation, Jose was obliged to service engines and fix firearms of both the Japanese and the guerillas. With his keen sense of mechanical trouble, no one could fool him. He assessed engine trouble by listening first to the running engine. There was another story that said Jose's skill was tested when he was asked to dismantle and re-assemble a jeep. After he finished, the Japanese became regular customers of his shop. However, he almost lost his life again when some soldiers accused Jose and Leonardo (Marta's brother) of scavenging and punished them by tying them to the end of a boat and dragging them along the river bank.
Another time, Jose was accused of helping rebels and was imprisoned at Fort Santiago in Intramuros where food rations of salt-covered rice balls were rolled on the ground to the prisoners. 1945-1952: When the Second World War ended in the Pacific, the Americans found it too expensive to bring back their M-38 Jeeps and six-wheeler Chevy trucks ("weapons carrier") so a lot of these were left scattered around the country. Jose saw an opportunity and, together with his brothers-in-law, Leonardo and Eugenio, they searched for spare parts for their delivery truck to resume their business of trading patis (fish sauce), bagoong (fish paste), and rice. Public transportation was still in ruins. People just hitched a ride on passing vehicles, such as the delivery truck Jose and Leonardo used on their route. As time went by, Jose thought of charging a nominal fee since American passengers voluntarily paid for their ride. Jose even added wooden planks across the truck bed to carry more passengers.
The business of public transport turned out to be more lucrative than trading goods so the family eventually decided to shift their business. Jose commissioned a Chinese friend, Po Chuan, to assemble a truck that can accomodate more passengers. Thus, the first Victory Liner bus came to be, "open" on both sides. The name adopted by Jose for his new business was inspired by the triumphant Americans who made "Victory" a household word after the war. American coins used as legal tender during the liberation and occupation bore the word "Victory." As the Americans walked the streets of war-torn Manila, the Filipinos displayed a V-sign with their fingers and cheered on the Americans, saying, "Victory! Victory! Victory!" Thus the name Victory Liner reflected the strong emotions of Filipinos at that time. The first terminal was located along Azcarraga (now Claro M. Recto Avenue) corner Juan Luna streets in Divisoria.
Jose, both driver and mechanic for the new franchise registered under Marta's name, was assisted by Santiago Crisostomo who married Marta's sister, Felipa. Leonardo was the first conductor in their first route Batangas Pier-Divisoria. Years later, their route changed to Divisoria-Olongapo, and Eugenio joined the group. The company was organized very simply in the early years. Jose, with son Bernabe as apprentice, was in charge of maintenance while Leonardo was in charge of operations. Eugenio supervised finance and accounting. Dra. Josefina Quicho was the company's first physician and Victoria, a graduate of medicine, succeeded her in 1974. The first cashier was Cenon Galian (Elvira's husband) and, in 1958, Consolacion Alava succeeded him at the VLI head office to this day. Payroll was under Elenita Sordan (Antonio's wife) assisted by Sally Hernandez (Amador's wife who emigrated abroad).
In the 1960s, the slogan was, "We profit most by giving the service that is best." Jose, the President, handled maintenance and cost-efficient surplus procurement, set up a small brake lining plant managed by nephew, Baltazar Trinidad, and invented a machine press featured in Asia magazine. Marta was the Secretary and Treasurer monitoring collections and her agri-business ventures. Eugenio was General Manager since he finished Commerce at Jose Rizal College, as working student supported by Jose. Eugenio's significant role, especially liaison, finance and realty was complemented by Asuncion as Corporate Secretary in the new realty company incorporated on March 19, 1970.
Victory Liner Inc. proved to be one of the more reliable public transport companies in the Philippines. The company gained a reputation for its clean buses, terminals, courteous and properly groomed crew. "Ang Kayo ay Mapaglingkuran ay Amin na ring Kasiyahan" was the slogan in the 1970s. VLI also transferred to its current location at the north end of EDSA near the Balintawak Bonifacio Monument. As the old saying goes, "Success is not success without succession." Jose and Marta knew that one day the business will go to the next generation, and they had to prepare for this.
Bernabe, worked full time with his father, skipped intermediate school, ventured into jeepney body building and became Shop Superintendent. Amador emigrated but Jose Jr. established a tools and machine shop. After college, Gerarda was Controller, supervised her printing shop and became a Director in 1989. Lucila married early, went into food business, insurance and took over the realty company in the late 1990s after Eugenio, Cesar and Eufrosina who passed the realtor's exam. The husband of Victoria, Atty. Arturo De Jesus, oversaw personnel and legal, becoming Corporate Secretary in 1990 then in the realty company when he became a Director of VLI in 1991.
Elena (who emigrated soon after her marriage) and Eufrosina managed the production of stainless steel wares that utilized machinery from the Bus Body Building section in Valenzuela being managed by Cesar who later concentrated on his own related businesses. Maria Paz (Bernabe's eldest) directed purchasing. After they sold their own city bus operation, Victor (Eugenio's eldest) became Finance and Marketing Manager and Johnny managed Operations and field shops, and became Directors in 1989. Emmanuel was assigned to agri-business and field inspection. Three of Eugenio's children joined later: Celestina as Purchasing Manager, and Fernando and Josefina in realty at separate times.
By the latter 1980s with their families growing, Eugenio decided to operate his own transport business to the south of Manila, divesting all his interests in VLI and its affiliated companies. Jose chose Johnny who, even as a high school student, was already studying the intricacies of operations and over-all administration, to succeed him as President and General Manager. Eufrosina became Treasurer and Johnny's wife, Arline (Controller of the realty company by 1979), was the Corporate Secretary faced with the reorganization and updating of records.
In 2000, the second generation was effectively running the corporation. Marta already succumbed to cancer in 1995 and, at 84 then, Jose relinquished control. So when the Hernandez patriarch passed away in 2001, Gerarda assumed his position as Chairman of the Board with seven Directors, including Victoria after her husband retired. VLI was then ready for 2003, the year it began its extension for another 50 years of corporate life.
The latter fifty years of the 20th century saw the greatest distribution of wealth in the history of the Philippines. As a result, more people have been educated during this period than in any other time in our country's history. More people have also been transported by the marvel of technological advancements in mass conveyance.
In business, they say it is easy to get lost in the traffic and be blinded by complacency. A U.S. study revealed the overwhelming fact that a family business has an average life span of only 24 years. The first 25 years of VLI saw most of the second generation members either in college, or just recently graduated. However the next 25 years showed the company's growth reach unprecedented heights.
During the 1970s the second generation Hernandezes began feeding ideas of innovation and expansion to their parents and uncle, Eugenio, as VLI undertook an expansion program which introduced provincial air-conditioned buses and radio communications equipment. Statistics compiled from the Securities and Exchange Commission showed that in 1979, VLI was the third largest transport company in the Philippines in terms of assets. Within a decade, by 1989, it had become the second biggest inter-provincial bus operator in the country. It was also during the 80s and 90s that VLI set new standards in the provincial bus transport industry. The company embarked on the construction of terminals, meal stops, refuelling stations and rest areas for passengers and crew along Epifanio de los Santos Avenue (EDSA) in Pasay and Quezon City, and Rizal Avenue in Caloocan City. During this time Jose, Marta and Eugenio, working in consonance with the second generation steered the company to become a dominant player in the transport industry, while more of third generation Hernandezes were waiting in the wings, led by Marivic del Pilar (Eufrosina's daughter) who carried out the marketing campaign and became Treasury and Marketing Head.
It can be said that these last two decades were a golden era for Victory. The continuity of vision by the first and second generations exemplified synergy in a family corporation. Exposed at a very young age to his father's work ethic, Johnny Trinidad Hernandez capitalized on his Economics degree from the University of the Philippines to carry on the spirit of innovation. As Operations Manager since 1977, he introduced and implemented a comprehensive training program for drivers and conductors on road safety and passenger courtesy. He helped rewrite the book on bus safety and security with the use of metal detectors and plain-clothes security to deter crime. He institutionalized the "running time" rule at VLI, whereby a certain speed limit was maintained and closely monitored (initially by tachographs on some air-conditioned buses) to reduce reckless driving, speeding and road accidents by seventy percent.
In the following years, the greatest challenge to VLI came from political turmoil and natural calamities. In 1983, Benigno Aquino was assassinated causing interest rates to increase by 43%. In 1990, an earthquake rocked Central and Northern Luzon and left highways damaged, impassable even to light vehicles. Bus trips were rerouted; on several days Victory Liner cancelled its trips to Baguio. A year later, the sleeping giant Mount Pinatubo became a threat to the company's operations in the Zambales corridor. The buses plying the route experienced air-condition and engine troubles because the ashfall was entering the mechanical system. Since the roads to Zambales were gone, buses literally cruised on ash-filled streets which again burdened the engines. To continue operating with the least damage, the company found an alternative route to Olongapo and Zambales.
Then to compound the problem, in 1992 the Americans pulled out of the military bases in Olongapo, Clark Field and Camp John Hay. This resulted in a drop in the passenger count of Zambales and Baguio, adversely affecting the financial condition of the company. Amazingly, despite these obstacles, by the year 1994 VLI was still number one on the road, even making available timely midnight trips for busy travellers. It became the biggest inter-provincial bus operator in the north. A year later it was the first bus company to hit the billion peso mark in revenues. VLI even withstood the onslaught of the 1997 Asian financial crisis by implementing prudent loan and investment policies and carefully formulated cost-cutting programs. VLI further engaged the services of management consultants and hired some professional managers to enhance and strengthen the management team. It continually dialogued with labor and government to maintain industrial peace and progress. And it increased employee benefits, and improved the October sportsfest in basketball and bowling, and summer outings.
The latter 1990s also signaled the entry of more of the third generation: Bernabe Jr. and Lee Martin (Lucila's son) to maintenance, Ma. Christina (Gerarda's daughter) to HRD and Jose III (a CPA), briefly, to accounting. After the turn of the century, John Edward (Johnny's son) joined operations and facilitated analyses of numerous field reports and statistics. Years later, Jose Marco (Eufrosina's son) with banking experience followed to the realty company.
VLI had taken half a century and three generations to become a formidable bus company. The total number of units had grown ten times since its incorporation in 1953 and the latest Deluxe non-stop air-conditioned bus service to the summer capital was steadily gaining popularity for its comfortable amenities and stewardess. With the support of the Board and the Family Council, the President and General Manager pushed for professionalism and education through a human capital investment program for the second and third generations of the VLI family, in preparation for the knowledge-driven economy of the future. He led several family members in attending the Management of Family Businesses course at the Asian Institute of Management in Makati City.
In thanksgiving for VLI's 50th corporate year in 2003, Johnny and his wife led the renovation and May fiesta in honor of Sta. Monica at his hometown church, a family custom since Marta's time.
True to its family's history, the Hernandezes lived the spirit of travel and transportation that began seven generations ago. They continued Marta's tradition of gift-giving, scholarships, model employee awards, thanksgiving Masses, as well as maintaining ties in Bulacan. In 2005, as Victory Liner Inc. celebrates its 60th Anniversary it can be said that the company has come full circle. Its main market is north of Manila, but VLI's management and operation more than meet industry standards, inspiring others to follow suit, even its own signature stripes of yellow, orange and red.
As we look ahead to more years of service and breakthroughs in transportation and energy sources, here at Victory we reiterate our vision to continue being "the transport company of choice" and to "move people better and safer by providing quality transport service."
Related Topics