What are the strategic issues in the case of 'Daimler Crysler' and the world automobile industry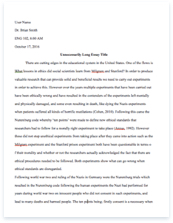 The whole doc is available only for registered users
Pages: 12
Word count: 2810
Category: Industry
A limited time offer! Get a custom sample essay written according to your requirements urgent 3h delivery guaranteed
Order Now
In the past, global leaders in car manufacturing had the competitive advantage of technology. They were technologically differentiated and advanced and their cars could offer features that their competitors could not. In the 21st century, designs and technologies have converged among manufacturers. The automobile giants like Daimler-Chrysler have to come up with new types of differentiation. The critical scale issues are related to the huge and increasing costs of new product development. The cost of developing new model is steeply increasing as a result of increasing complexity of automobiles. Designing, developing and putting into production a completely new automobile is hugely complex process involving every function of he firm.
Cost reduction:
Increasing competition in the industry has intensified the quest for cost reduction among automobile manufacturers.
* World-wide outsourcing
* JIT or just in time scheduling has radically reduced the level of inventory and the work in progress.
* Component production and some assembly activities have been shifted to lower cost locations.
* In high cost locations, increased automation has reduced labor input.
The quest for economies of scale and scope in relation to product development meant that companies sought to spread rising development costs over larger production and ales volume. The desire to achieve the above also has resulted in standardization of designs and models of each manufacturer.
To top all this, European car manufacturers are under the influence of inflexible cost structure and high overheads which reduce producers' abilities to cope with demand fluctuations.
Hence there is a conflict between technological advancement and reduction of cost. All the companies have to strike the right balance in trying to reduce cost and at the same time not compromise on improvement of technology.
Excess capacity:
A major problem that this industry has faced is the tendency for the growth of production capacity to outstrip the growth in demand. All the European companies responded to the quest for globalization with new plants. The main reason has been internationalization. This has occurred trade and FDIs. With growing competition from Japanese and Korean car manufacturing in the regions of Eastern Europe , Latin America and Asia, the European car manufacturers have to create demand for European cars in these regions to cancel out the excess capacity and maximise their capacity utilization and thus achieve economies of scale.
Market Segment and Market positioning
Car manufacturers need to build extensive dealership chains in the markets they supply and need to consolidate their growth by positioning and segmentation strategies. Broadening product range and customization of products can be one way of doing it. Differentiation advantage needs to be consolidated. Outsourcing manufacturing and concentrating on services could be one strategy that car manufacturers can adopt.
Other challenges:
European producers now face a period of uncertainty brought about by various external and internal factors. Not since the arrival of Ford and General Motors over sixty years ago has the industry faced such a period of competition together with external challenges, some of which, such as environmental and traffic regulations, are largely beyond its control.
A number of pressures are generating challenges for the European industry. These include:
* An inability to integrate 'Lean Production' techniques into existing assembler and supplier companies within a timescale which meets increasing competition from Japanese producers.
* Growing Japanese direct investment in Europe is characterized by world best practice assembly plants and suppliers. In addition there is also increasing market penetration from 'new entrant' companies.
* The lack of a stable and dynamic economic and political environment as reflected in fluctuating EC currency and exchange rates. The failure to achieve a genuine Common Market with harmonized taxation levels, and the lack of a mobile, highly skilled technical and managerial labour force.
* The managerial, financial and political costs of investment in Eastern Europe.
* The need to rationalize European automobile production on a Pan-European basis, instead of within a national context, and to explore new possibilities for global expansion.
* The need to reduce waste and increase efficiency by implementing lean distribution and marketing systems.
* The importance of re-establishing European technology, design and engineering as the world benchmark.
* The failure to capitalize on existing strengths in the emerging areas of environmental technologies and Intelligent Vehicle and Highway Systems.
Ques 2: Industry Analysis of the World Automobile Industry using Porter's Five Forces Framework
The face of the worldwide automobile industry has been changing over the years. Major developments included:
* Mass production pioneered by Ford
* Japanese innovation and stress on inventory control, cost cutting
* Increasing power of suppliers
* Deregulation in some protected markets
* Flexi manufacturing with modular design
* Mergers and Acquisitions
* Internationalization
* Changes in the Value chain
These and other forces have evolved the face of competition prevalent within the industry worldwide. We shall now try to put the current industry scenario into Porter's 5 Forces Framework.
I. Threat of Entry
Various aspects of threat to entry are evaluated in turn:
Barriers to Entry:
1. Economies of scale: The top 5 auto manufacturers are all producing above 5,000,000 units p.a as per Y2K figures. In fact, there has been a wave of acquisition of small players, or consolidation of two/ more smaller players into one larger entity. Considering all of this, a new player would also have to have a large scale of operations. Deregulation will also make life difficult for smaller domestic players.
2. Product Differentiation: The technology of the industry is quite well established and has been undergoing only incremental changes in the past few years. Developing new products requires a great investment in terms of time and money. In this scenario, it will be difficult for a new player to be established.
3. Capital requirements: The industry has high capital requirements and negative EVA for the last decade. This acts as a deterrent to new entrants. However, with increasing stress on outsourcing and dependence on suppliers, this aspect might undergo a change.
4. Access to Distribution Channels: Auto suppliers have been thus far controlling their markets through their networks of franchised dealers. However, this barrier is being lifted wit more sales happening through the internet and via large multi brand retailers.
5. Government Policy: Earlier, a lot of governments were protective about the automobile industry existing in their countries, however, with deregularization, a lot of governments are allowing international brands to sell and produce their automobiles on their country's shores
Expected retaliation from existing players:
Looking at the current trend of mergers and acquisitions, a new, smaller entrant will probably be aggressively taken over by one of the larger existing players.
Hence threat of entry from a large scale, multinational automobile manufacturer on the same sort of scale as the existing large automobile producers is quite less. However, there might be some smaller domestic players which can be taken care of through aggressive take overs or Joint Ventures.
II. Intensity of Rivalry amongst existing Competitors
The following factors are creating rivalry amongst existing players:
* Slow growth of industry demand
* Multiple players in the same segments
* Competition from smaller domestic players
* Few possible technological innovations
* Excess capacity and negative EVA
* Increasing life span of existing vehicles
III. Pressure from Substitute Products
This is currently not very high from products outside the industry. However, we predict that governments all over the world will eventually start laying a lot of stress on modes of public rather than private transport due to environmental concerns. At that point of time this factor might come into play.
IV. Bargaining Power of Buyers
With the changes in value chain, franchisees are no longer the sole buyers in the industry. Large retail chains and the internet are rapidly growing as distribution channels. Hence automakers can no longer necessarily find homes for cars that they crank out. Hence, bargainer power of buyers is on the rise.
V. Bargaining Power of Suppliers
From Ford's time of backward integration to the extent of owning rubber plantations in the Amazon Basin, to today's era of modular manufacturing, common platforms and mammoth suppliers like Bosch, TRW etc., this factor has undergone a sea change. Manufacturers are also comfortable with this change, they want control only over marketing and distribution. Hence, we see that the bargaining power of suppliers has increased drastically but that it is not posing much of a threat to existing players.
Ques 3: Develop a suitable Strategy for the Company.
Background
* Being the biggest Industrial merger of its time, it created the third largest automobile company after GM and Ford. The grandiose plans envisioned were to have a company with one company, one vision, one chairman, two cultures made initial sense to stakeholders but soon fell apart.
* There was an estimated $3Bn in cost saving which was never achieved. In fact, the company started running into losses.
* There was rapid exodus of Chrysler senior managers from the company. They viewed the merger more as a German takeover of the American company.
* There was a rapid deterioration of the performance of Chrysler as a company. Its earlier dominance in the Sport Utility and minivan sectors was eroding. There was a dearth of new products and revenues were sagging by Sep 2000.
* Under the proposed One company, one vision, one chairman and two cultures, the merged company established an elaborate structure of Joint Structure for the two cultures to get the work done.
* External Issues:
* Market saturation in the automotive industrial world
* Convergence for technology and design meant a quest for new types of differentiation and to develop new "concept cars".
* Reduced the extent of scales in economies.
* Cost of developing new models grows steeply
* Industries ROCE had been far below cost of capital, so EVA was negative
* Outsourcing and growing role of suppliers
* Increasing power of parts manufacturers
* Cost reduction aim was never achieved.
* OEM suppliers arrangements between themselves
* Excess Capacity prevailing in the industry.
* China and India – imp. Markets but capacity outstripped demand and ROI has been minimal
* National leaders still retain leadership in home markets due to legacy of import protection, nationalism among domestic customers, well establish dealer network and local knowledge of domestic manufactures
* Continuing dominance of this trio
* Vertical segmentation/profitability varied across different stages of value chain and downstream activities offering better profits, so companies are investing in downstream activities such as consumer finance
* Tech. Change linked to environmental issues
* Transfer of manufacturing and tech. Development through component suppliers
* Loss of control of market distribution due to the emergence of new automobile mega stores who are potential powerful mega buyers
The vision for this new company at the present stage would be simply to achieve its pre merger goals. That itself is easier said than done.
Cost Leadership Strategy
This strategy calls for being the low cost producer in an industry for a given level of quality. The firm sells its products either at average industry prices to earn a profit higher than that of rivals, or below the average industry prices to gain market share. In the event of a price war, the firm can maintain some profitability while the competition suffers losses. Even without a price war, as the industry matures and prices decline, the firms that can produce more cheaply will remain profitable for a longer period of time. The cost leadership strategy usually targets a broad market.
Some of the ways that firms acquire cost advantages are by improving process efficiencies, gaining unique access to a large source of lower cost materials, making optimal outsourcing and vertical integration decisions, or avoiding some costs altogether. If competing firms are unable to lower their costs by a similar amount, the firm may be able to sustain a competitive advantage based on cost leadership.
This measure can be dealt with on several grounds:-
At the current moment, only the engines of Chrysler cars are supplied by Mitsubishi (in which the company owns a 34% stake)
Many other areas can be utilized for the purpose of outsourcing.
Supplier relationship building: Like many Japanese companies, there is a great need for DC to build relationships with suppliers such that they function as an arm of the parent company only. This would enable greater synergies between companies.
With the emergence of the power, size and number of parts manufactures, there in an even greater need for the above.
A second method is in process savings where we would include better inventory management and work in progress. Examples of the same are implementation of Just in time purchasing of the materials.
Another method is the reduction of the Labour costs in the more costly zones for the manufacture of goods. Most of other American and Japanese have exploited the benefits of moving to areas like Brazil, Argentina, China, India etc.
Realizing the potential of Economies of scale:
This clause has a rider in the fact the most of the automotive companies are facing a glut in the market where Sales are down and there is tremendous excess capacity in almost all the units. Most of the companies outstrip the demand that they create. This point, read with the fact almost all the companies were investing in increasing the capacities would entail a gross excess of capacity in the industry. Knowledge of the "right" capacity ( a huge task in itself) would entail the company to make resource allocations in a manner which is conducive to the company being operated with the exact number of people and processes and money required.
Global integration (Chrysler, Mitsubishi and Mercedes) and intra-company synergy:
This works not only in terms of cost reducers but also in terms of the knowledge and process synergies that the 2 companies can generate.
Industry Location: Here, there is a need to Transplant the factory in an area where is say a tax holiday or other tax benefits. Primary advantages that the company will realize is that of labour costs (which are a fraction of the costs in the US.
New Product innovations:
After the initial boom of the new innovations, there was really no outstanding achievement in the design of the Car. From then on, there was only an incremental increase in say the rising productivity of company also needs a personal. This, coupled with the fact that new product innovations are rare, costly, and time consuming, it means that there is a real business case for outsourging as a major cost reduction strategy. This means right from automotive parts to the engine itself can be sought to be outsourced.
An area where there can me major outsourcing is that of the design and key component supplier relationships. Here, the company has a stake and should try and use this resource to its advantage.
JV with other smaller players in the target countries:
The company is diversifying its market into a world market. Here, it needs to take advantage of local players to take advantage of the necessary synergies that will be created out of joint venture.
All the above remaining areas of interest and effort, the company cannot survive on this aspect alone as the product is not a low cost product in the first place and the ROCE is negative and so is the EVI.
Thus, there is a need for another strategy to be put in place, and that is the Focus on Market Segmentation and profitable areas.
Focus Strategy
The focus strategy concentrates on a narrow segment and within that segment attempts to achieve either a cost advantage or differentiation. The premise is that the needs of the group can be better serviced by focusing entirely on it. A firm using a focus strategy often enjoys a high degree of customer loyalty, and this entrenched loyalty discourages other firms from competing directly.
Because of their narrow market focus, firms pursuing a focus strategy have lower volumes and therefore less bargaining power with their suppliers. However, firms pursuing a differentiation-focused strategy may be able to pass higher costs on to customers since close substitute products do not exist.
Some risks of focus strategies include imitation and changes in the target segments. Furthermore, it may be fairly easy for a broad-market cost leader to adapt its product in order to compete directly. Finally, other focusers may be able to carve out sub-segments that they can serve even better.
Hereby, there is still a lack of a truly global market for the leading automobile manufacturers. There is a need for the manufacturers to build extensive dealership chains in the markets they supply to. Margins vary highly across the product and target market segment. Chrysler's position as one of the world's most profitable auto manufacturers during the late 1980's and much of the 90s was the result of its strong position in the SUV and Minivans segments. However, other companies then replicated the service and designs offered by the company and eroded the company's market share.
Now, focus on the prime selling and most profitable products in the most profitable geographical regions is what is required. Through product differenciation (at least "perceived" if not actual), the company needs to market the brands in the special areas identified to be able to regain its market share and profitability indices.
Vertical segmentation is also the need of the hour like Ford had acquired the repair and parts supplier Kwik Fit and Hertz car rental. Such vertical integration helps indirectly add to the service package offered to the products.
Related Topics