Strategic Choice and Evaluation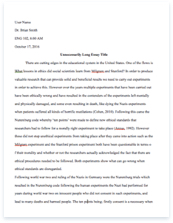 The whole doc is available only for registered users
A limited time offer! Get a custom sample essay written according to your requirements urgent 3h delivery guaranteed
Order Now
In today's businesses it is important that companies evaluate all areas of operation to ensure their success. Each area of a business should implement some type of strategic plan that sets the platform of how the company will be successful. Innovative ideas are an important part of making certain the company remains a leader in the market. Being innovative requires Progressive Insurance to strategize in all departments. In order to meet objectives for the Progressive Insurance evaluation of different strategies will be analyzed. Value disciplines, generic strategies, and grand strategies will be analyzed to determine which is best for the success of Progressive. Value Discipline
Value discipline is the belief that a company must strategize while "delivering superior customer value through three value disciplines: operational excellence, customer intimacy and product leadership" (Pearce & Robinson, p.198). Value discipline is mostly important to valuing the customers that utilize the company. One discipline that is expressed is operation excellence. Operational excellence are strategies that focus on distribution of products and services. Companies who utilize this discipline main focus is to reduce overhead cost and reducing internal expenses to focus on efficiency and reliability (Pearce & Robinson, 2013). Another value discipline is customer intimacy. Customer intimacy formats products and services to meet the needs of the consumer utilizing the product. "Companies excelling in customer intimacy combine detailed customer knowledge with operational flexibility" (Pearce & Robinson, p.198). This process is used to help companies gain customer loyalty.
The last value discipline is product leadership. Product leadership focuses on the producing a "continuous stream of state-of-the-art products and services" (Pearce & Robinson, p.199). This discipline has three challenges that are attained in order to reach the company's goal: 1. Creativity 2. Commercialization 3. Release the company's own improvements. With product leadership the company strength is built through the reaction the company gives when dealing with certain situations (Pearce & Robinson, 2013). "Product leaders act as their own competition" (Pearce & Robinson, p.200). This is in the best interest of the company to ensure that the company stay ahead of the leaders. The strategy of the companies in product leadership is beat the market before the market beats you. Generic Strategy
Generic strategy is another strategic choice that Progressive Insurance Company can consider. "Generic strategy is the core idea about how a firm can best compete in the marketplace" (Pearce & Robinson, p.195). Generic strategy focuses on three competitive advantages: 1. Low cost 2. Differentiation 3. Focus. The first competitive advantage is low cost leadership. Low cost leaders take steps to utilize cost advantage procedures to lower prices and gain higher profits (Pearce & Robinson, 2013). Differentiation is a strategy that is formatted to attract customers to product attributes. The goal of the differentiation strategy is to build customer loyalty.
Once customer loyalty has been secured the company can then increase prices for products. Selling the attributions of products through advertising and celebrities makes a certain product trendy and sets a standard for the product being sold (Pearce & Robinson, 2013). The last competitive advantage is focus. The goal of the focus strategy is to tend to the needs of specific markets. This strategy works for low cost and differentiation. Focus strategy targets markets that are not like other markets. Companies who use focus strategy focuses on consumers that are not in prevalent areas (Pearce & Robinson, 2013). Focus strategy formats an existing product or service that appeals to consumers that reside in rural areas.
Grand Strategy
Finally grand strategy is another strategy that can be evaluated to determine if it is a good option in effectively helping Progressive Insurance obtain goals. Grand strategy is "a master long-term plan that provides basic direction for major actions for achieving long-term business objectives" (Pearce & Robinson, p. 200). Grand strategy consist of 15 principles that managers must consider to formulate a grand strategy. The fifteen strategies that are included in grand strategies are: concentrated growth, market development, product development, innovation, horizontal acquisition, vertical acquisition, concentric diversification, conglomerate diversification, turnaround, divestiture, liquidation, bankruptcy, joint ventures, strategic alliances, and consortia (Pearce & Robinson, 2013). These individual principles set the platform for a long term strategy that will aid in the company meeting their ultimate goal. Grand strategy helps the company to break down individual aspects to format a more in-depth plan for the company. Strategies to Benefit Progressive
After investigation of the three different strategies, Progressive Insurance can utilize the strategies and become the leading insurance provider. Progressive will see growth if the company combines the value discipline strategy and the generic strategy. With a mixture of the two strategies Progressive will see a growth in consumers, increase in innovative ideas, and widespread of consumer needs. Value discipline strategy will help in the growth of Progressive by allowing Progressive to build customer intimacy, improve operation, and product leadership (Pearce & Robinson, 2013). Customers are the driving force behind Progressive success. By utilizing operational excellence Progressive can uses this strategy to reduce internal cost such as overhead. This will allow Progressive to be more efficient with cost and set competitive pricing (Pearce & Robinson, 2013).
Also under the value discipline Progressive can develop customer intimacy by continuing to offer insurance coverage to consumer valuables . Unlike many companies that specialize in certain coverage such as, automobile or life insurance, Progressive offers more insurance options that meet consumers' needs. In addition to building customer intimacy Progressive can become more innovative with discount programs to attract more consumers. Progressive can exemplify product leadership by being creative and staying ahead of the market with new services and focus on continual improvements (Pearce & Robinson, 2013).
Along with value discipline, Progressive should incorporate generic strategy. Generic strategy will allow Progressive to offer lower cost, create new markets, and appeal to a variety of consumers (Pearce & Robinson, 2013). Creating a trustworthy brand will allow Progressive to build brand loyalty, in turn building customer loyalty. Brand loyalty allows consumers to be trustworthy in service Progressive is supplying (Investopedia, 2014). Progressive offers service differentiation by implementing things such as the service center. Progressive can continue to lead the market by offering more differentiation in the services they offer such as insuring small businesses. Lastly, Progressive can become leading in its market if they focus on the market that other insurance companies do not target. Progressive can focus on entering markets such as commercial boats and small business owners which will offer insurance coverage to the market that doesn't have many competitors. The goal for Progressive is to target isolated markets and introduce new state of the art services, internally and externally to help the company meet their goals and dominate the insurance market.
Progressive bases all decisions and strategies to implement their core values. Using the value discipline and generic strategy Progressive will be able to dominate the insurance market as well stand behind their values. Progressive has immense growth potential that will broaden their consumer base and the company will remain profitable. Progressive's motto is to be "Fast. Fair. Better" (Progressive, 2014). Using these strategies as well as implementing a target market such as small businesses will allow Progressive to gain customer loyalty, build a better brand for themselves and remain "Fast, Fair, and Better" than their competitors (Progressive, 2014).
Related Topics