Strategic Analysis of Samsung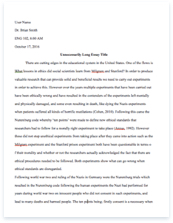 The whole doc is available only for registered users
A limited time offer! Get a custom sample essay written according to your requirements urgent 3h delivery guaranteed
Order Now
Samsung was founded in 1938 by Lee Byung-chull. The company began as a trading based company and was not until after the Korean War did the company began to become more industrialized. In the 1960's, Samsung entered the electronics industry in which the company is renowned for today. Samsung grew into an international corporation throughout the 1990's and began to focus on mainly three divisions; electronics, engineering, and chemicals. Today Samsung is one of the leading mobile phone manufacturers on the market. (Burris, 2014) Importance of Strategic Plan
A Strategic Plan is defined as, "defining where a company is headed, establishes strategic and financial targets, and outlines the competitive moves and approaches to be used in achieving the desired business results." (Gamble, 2013) A strategic plan is important to any company because the plan helps the business stay focused. Without each part of the strategic plan, a company may begin to decline in certain aspects of the firm. Samsung is a very successful company but a thorough analysis of their strategic plan will assess where Samsung may need to improve or where they are excelling. The Organization's Vision and Mission
Ideal
A company's vision statement describes where a company is going. A mission statement explains a company's "who we are, what we do, and why we are here." (Gamble, 2013) Every company will have success and failure and the vision and mission statements will help the company stay on track. The vision statement provides motivation for the employees and leaders by giving them a purpose and an identity. The mission statement allows the company to evaluate whether the strategic plan aligns with the goals of the company. Employees tend to be more motivated and have higher levels of productivity when they are invested in the changes of the organization.
Actual
Samsung's vision statement is "Inspire the World, Create the Future." (Samsung, 2014) I believe their mission statement is very suitable to what they are trying to achieve. Samsung believes that with their three strengths; new technology, innovative products, and creative solutions through their core networks of industry, partners, and employees that they can help contribute to a better and richer world for all. (Samsung, 2014) With the added explanation of why Samsung chose their new vision statement, it strengthens the meaning behind the statement. The vision statement is very appropriate for Samsung. After thorough research for Samsung, there appears to be no mission statement for Samsung. Without this statement, employees and leaders have more trouble being motivated and have difficulty aligning the goals with the strategic plan. Gaps & Recommendation
The vision statement is solid and I would not change it. Samsung had out a large amount of effort into designing their vision statement and it has been working well in the success for the company. Samsung needs a mission statement. After reading through their philosophy I came across their philosophy and they seem to express their mission statement throughout the article. "At Samsung, we follow a simple business philosophy: to devote our talent and technology to creating superior products and services that contribute to a better global society." (Jurevicius, 2013) This is a suitable mission statement that I believe would work well for Samsung mission statement. Growth Strategy
Ideal
Development is a goal for every company. Competitors are entering the market continuously. Without steady profits, a business cannot compete. It is crucial to analyze and understand the pace at which a business thrives in order to constantly improve the quality of products and services offered to the customers. Without a growth strategy a company will surely diminish. An appropriate growth strategy is necessary for company expansion and growth within all factors of an organization. Actual
Samsung has grown greatly over the years. Samsung Electronic was founded in 1969 and is the largest manufacturer in Korea and is one of the leading global competitors. Few companies are capable of going beyond imitations of competitors and achieve seemingly impossible goals such as becoming a leader in the global market. Samsung accelerates organizational learning which allows for employees to quickly adapt to the growth strategy of Samsung. (Kim, 2007) Samsung is a top three competitor in almost every category they enter. In 2010, they had over $14 billion in profits.
They understand the strengths and weaknesses of their competitors and themselves. Samsung's design and engineering teams have won many awards. Many of Samsung's competitors use Samsung hardware within their products. Samsung's growth strategy is to have an advantage on competitors while having a brand that stands out from the crowd. This allows for Samsung to reap immense profits while expanding their company. (Samsung Electronics, 2014) Gaps & Recommendation
Samsung is undeniably a successful company. They will continue to grow if they do everything they can to stay on top. Samsung's growth strategy will continue their developments throughout their organizations. I do not recommend Samsung to change their strategy. Pleasing Customers
Ideal
Pleasing customers is critical to the success of any company. They are the resource on which the company thrives. When a company is created, they need to focus on how to maximize profits by pleasing the customers. Without the profit from loyal customers, a company will surely diminish. Companies have to be aware of what customers want out of the company's products and what that company can do in order to go above and beyond in pleasing their customers. Actual
Samsung's goal is to provide all customers with efficiency, productivity, and stability and strives to resolving any issues a customer may have with areas of home, mobile, and office through digital convergence and networking. They are one of the most innovative contenders in all their fields of focus. Samsung understands that being a global organization that the different cultures bring out new inspirations and ideas that will benefit the company as a whole. Gaps & Recommendation
Samsung already has a large customer base. In order to keep up customer satisfaction, Samsung has to be innovative in customer satisfaction as well. I recommend Samsung create a "What's your innovation?" idea box for example that would allow customers to tell Samsung what they would like to see within their products and possibly give a reward for their ideas. This will show customers that Samsung wants to give customers what they want and thus bring in many loyal customers. The best way to take over the majority of the market is to have an edge on the competition. Outcompeting Rivals
Ideal
Competition is every companies challenge. They have to know their strengths and weaknesses. Competitors are what take away business and profits from a company. A company wants to be able to outcompete their competitors because they will attract the most customers. The more customers, the more successful a company. With a large market share a company can greatly influence the outlook of the market.
Actual
Samsung has many competitors. Its main competitor, although is Apple Inc. Samsung gains an edge on Apple by having a superior operating system. Samsung is the number one by market share in televisions and mobile phones sales and some of the hardware parts such as processors and memory chips. Samsung has won many awards for their designs and operating systems; creating an edge amongst the competition. Samsung has the largest share in mobile phones and second place in smartphones sales in the world.
Samsung Electronics have achieved large market share in many products they sell, especially in mobile phones, smartphones, semiconductors and television sets. By having a large market share, Samsung has the negotiating ability to further reduce their cost thus increasing demand for their products. Samsung believes, "We will accelerate our efforts to strengthen our competitive edge and continue to widen the gap with our competitors to achieve further growth and profitability." (Jurevicius, 2013) Gaps & Recommendation
I believe Samsung understands their competition. I recommend that they keep up with the fast paced challenges in the technology market. They know Apple is their biggest competitor and they are creating many commercials about how Samsung is superior to Apple and it has a large amount of Apple users questioning their technological decisions. As long as they stay ahead and up to speed with the daily innovations and opportunities, they will be able to retain the competitive edge they have on Apple and other competitors. Managing Functional Areas
Ideal
Understanding the management of functional areas are crucial to a company. A company relies on Human Resources to staff the organization with the best fitted employees while keeping those employees in an effective and safe work environment. The finance department is crucial because they keep record of all incoming and outgoing funds of a company. They are responsible for employee and supplier wages and also the profits that allow for growth. Information Technology departments help the company communicate productively through technology. The IT department also helps with any technological issues that may arise on a daily basis.
Operations deals with the production of the goods and services of a company. The Marketing and Sales department will attempt to maximize sales through market research and promotion of the products and/or services. Customer Service will provide assistance with any issue that the customer may encounter. The Research and Development department will help the business remain competitive by developing innovative services and improving the current products and services. (Answers.com, 2012) Actual
Samsung's Human Resources department is very successful because they hire only top quality employees who have committed themselves to being the best they can be to further the success of the company. Samsung's Finance and IT department are the ideal of many companies. There is little room for mistake in these fields and only the best people for the job are hired. Samsung Operations are doing smoothly and have effective procures in their field. The profits and growth are exceptional due to Samsung's Marketing and Sales Department.
Samsung has great Customer Service because they understand that the customers are what keep the company thriving and they want each and every customer to be more than satisfied with Samsung products and services. Samsung's Research and Development department is where the company truly excels. They are amongst the most innovative and inventive teams known in the market. Gaps & Recommendation
Samsung has over the years created a highly functional system of operating a company. Every functional area appears to be managed effectively and efficiently and thus has lead Samsung to such great success. It is not recommended for Samsung to change their management of functional areas. Any change may lead to a domino effect that could impact the entire company and its success. Anticipating, and Reacting To, Changing Market Conditions
Ideal
A company should always be aware of any potential problems, outside developments and be ready to respond and change the business plan or strategy quickly. Interest and exchange rates are a factor when considering an international company. These could affect general trading climate and also direct costs. A company must always be aware of its competitors. Both new and old and they must know their strengths and weaknesses. Being knowledgeable of new technologies and innovations is helpful because they have the potential to change the market and increase/reduce the demand for the company's product or service. (Wales, 2013) Actual
Samsung has stated, "In today's fast-paced global economy, change is constant and innovation is critical to a company's survival. As we have done for 70 years, we set our sights on the future, anticipating market needs and demands so we can steer our company toward long-term success." (Samsung, 2014) Samsung has a strong culture of creativity and opportunities. They believe as long as their commitment to innovation and challenges continue that Samsung will always have a bright future. Gaps & Recommendation
Samsung obviously understands changing market conditions and the effects it can have on a company. This is one of their many strengths. They have a solid strategy and I would not recommend changing the concept. Achieving performance targets
Ideal
The key to achieving performance targets is creating appropriate goals. Goals should be specific, measurable, attainable, realistic, and time-bound. These goals will help clarify a company's vision. It helps a company focus and drive them to achieve the goal. It serves as a reminder to the priorities the company has created. Once the goal or target is achieved there is a sense of success. (Liez, 2014) Actual
Samsung has a few goals they wish to obtain by the year 2020. They wish to obtain $400 billion dollars in sales. Samsung wants to be number one in the global IT industry and within the top five of the global companies. Their more Qualitative goals are to remain an innovative and respected company. They wish to be in the Top 10 World's Best Workplaces, a creative leader in building new markets, and a Global enterprise that attracts the world's most talented employees. (Samsung, 2014) Gaps & Recommendation
The year 2020 has not happened yet so there is no way of knowing if Samsung will achieve their performance targets. Samsung has statistics and reports that show progress in many of the company's goals. I believe that most of the goals follow the "S.M.A.R.T." goals except the targets of being an innovative and respected company and attracting the world's best talents. These goals are difficult to measure. Samsung has tough but obtainable goals and as long as they stay focused on their strategies it is possible they will reach each of them by the year 2020. Corporate Social Responsibility (CSR)
Ideal
Corporate Social Responsibility has become more significant over the years amongst all organizations. Corporate Social Responsibility is defined as a company's duty to operate in an honorable manner, provide good working conditions for employees, encourage workforce diversity, be a good steward to the environment, and actively work to better the quality of life in the local communities where it operates and in society at large. (Gamble, 2013) CSR attracts more investors and retains loyal customers. Potential and current employees will want to work for the company. A company will also gain trust and respect from stakeholders that will overall benefit the company. Actual
Samsung has implemented various measures such as high-efficiency facilities, energy management systems and training programs for employees to reduce energy consumption across all operations. Every two months, a workgroup meets brainstorms for the best way to save energy throughout all business division. Samsung has also created awareness amongst its employees by implementing diverse training, promotions and incentive programs to facilitate energy saving activities at work places.
Samsung strives to reduce direct and indirect emissions of greenhouse gases and prevent potential risks by carrying out initiatives in voluntary GHG reduction and the development of an inventory. Not only does Samsung help to provide a cleaner more green society they also donate towards charities and also create foundations such as, Samsung Hope for Children Program and Samsung Solve for Tomorrow. (Samsung, 2014) Gaps & Recommendation
I believe Samsung has a good understanding for Corporate Social Responsibility. The only suggestion would be to invest in creating a fun workplace to work in. Have outings and functions that create a sense of teamwork to make the company work even better together. Conclusion
Samsung is a very successful company. Their strategic plan is covered well and leaves little room for improvement but the recommendations are necessary to further build Samsung's accomplishments. Samsung strategic plan demonstrates how the company itself is so effective and will only continue its success in the future.
References
Answers.com. (2012). What are the functional areas of management? Retrieved from Answers.com: http://www.answers.com/Q/What_are_the_functional_areas_of_management Burris, M. (2014). History of Samsung. Retrieved from About Technology: http://components.about.com/od/Companies/p/The-History-Of-Samsung.htm David, F. R. (2012). Strategic Management Concepts: A Competitive Advantage Approach. New York: Pearson. Gamble, J. E. (2013). Essentials of Strategic
Management. New York: McGraw-Hill Education. Jurevicius, O. (2013, April 9). Mission Statement of Samsung. Retrieved from Strategic Management Insight : http://www.strategicmanagementinsight.com/mission-statements/samsung-mission-statement.html Kim, R. (2007). Samsung's Competitive Innovation and Strategic Intent for Global Expansion. Problems and Perspectives in Management, 131-138. Liez, K. (2014). Reasons Why Smart Goal Setting is Important. Retrieved from Naldz Graphics: http://naldzgraphics.net/tips/importance-of-setting-goals/ Samsung. (2014). Vision 2020. Retrieved from Samsung.com: http://www.samsung.com/us/aboutsamsung/corporateprofile/visionmission.html Samsung Electronics. (2014). Retrieved from GrowthChampions: http://growthchampions.org/growth-champions/samsung/ Wales, I. o. (2013). How Changing Market Conditions Can Affect Your Business. Retrieved from inbusinessinfo.co.uk.: https://www.nibusinessinfo.co.uk/content/how-changing-market-conditions-can-affect-your-business
Related Topics