Statement of Purpose Argumentative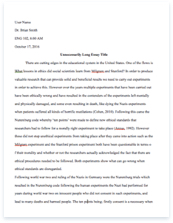 The whole doc is available only for registered users
A limited time offer! Get a custom sample essay written according to your requirements urgent 3h delivery guaranteed
Order Now
I am Maya Ghorsaini Kandel, a permanent resident of Maitidevi-33, Kathmandu, Nepal and I belong to a joint family. Regarding my academic and employment history, I passed my SLC in 2002, HSEB (higher secondary level +2) in 2004 and finally completed the bachelor degree (three years) in 2010 majoring Sociology and Population Studies. During my HSEB education, I was selected for a lower secondary level English teacher in an English medium school in April 2003 and I continued it until the year 2006 April. After my bachelor degree, I got employed in a Montessori based school from 2011 February to 2013 December. As I got children (toddlers) very close to my heart during my tenure, my interest slowly raised towards childcare and childhood studies. The teaching learning methodology here locally seemed to me lacking the recent advancement in technology and the new methods of psychological aspects to deal with the small children and their sophisticated minds.
As such, I intend to look for ways to contribute to my society by obtaining better insights to the newer approaches in teaching learning methodology, and I wish to empower myself through picking up the academic course in Australian university for the same. I am very much fascinated with the teaching method, peaceful environment, and stable political system of Australia. More than this, the world class degree provided in Australia is the most precious reward for its student from the entire world. For the reason, I have chosen the Macquarie University where I would love to pursue my studies in Bachelor of Teaching (Early Childhood Studies). The renowned degree earned from Macquarie University will definitely help me make my future very bright in the field of childcare/early childhood education in my country, Nepal. Talking about our financial conditions, we have enough funds for my study and accommodations in Australia because my family is in full favor with my decision to take up the course in Australia. I belong to the humanities stream majoring social sciences, but now I want to enhance my career in the field of childcare and for the reason, I have decided to make Macquarie University my next destination which surely will help me make my future very bright in my own country.
Here, in Nepal, there are no institutions that provide academic course designed for childcare and early childhood, it has a great demand of well qualified and skilled manpower in the relevant field which can only be possible if the students like me are favored by the universities like Macquarie. I have been advised by my agent and have made my own research that Macquarie is one of the best education providers in Australia that surely helps students make their career secured. I am confident that my dream of becoming a well qualified childcare professional in a developing country like Nepal can only be possible with the favor or Macquarie University and I assure you that I will definitely make you feel proud if I am provided with an opportunity to be one of your student/quality products. Therefore, I humbly request you to consider my application to study in Australia. If I am granted this opportunity, I would be grateful to you and would strive my best to meet all the expectations of the university. My family and most importantly myself. Hoping to be favored with your kind consideration in my planned endeavor.
Related Topics