Starbucks: Back to Basics? Corporate Strategy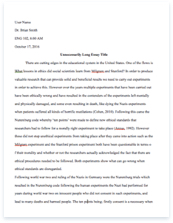 The whole doc is available only for registered users
A limited time offer! Get a custom sample essay written according to your requirements urgent 3h delivery guaranteed
Order Now
The purpose of this work
This Individual work is based on the case study "Starbucks: Back to Basics?" written by Sachin Govind. The case reviews the success story about the coffee chain and a brand which changed the Americans' coffee and café culture. However, it also highlights that Starbucks had been facing some challenges as well as having difficulties inside the company. Furthermore, some analysts expect that the corporation eventually will destroy what they have built up and what have become to be known as their unique characteristics. Some analysts believe that Starbucks have lost focus and track of the the expectations of the market, which is reflected in dropping stock prices in particular, and in the fact that Starbucks struggles to retain the same customer traffic as before. Also, according to Jeffrey Sonnenfeld, a professor at Yale School of Management, "Howard Schultz's the CEO of Starbucks has to break the romantic attachment to the past. For Howard, it's a painful unlearning, and that's what we're seeing now."
The aim of this work is to analyze, extracting the information from the case, what is the market environment, competitors, strengths and weaknesses of the brand, as well as appointing new risks and opportunities for Starbucks. Starbucks Corporation – is a global coffee company and coffeehouse chain based in Seattle, Washington. Starbucks is the largest coffeehouse company in the world, with 20,366 stores in 61 countries, including 13,123 in the United States, 1,299 in Canada, 977 in Japan, 793 in the United Kingdom, 732 in China, 473 in South Korea, 363 in Mexico, 282 in Taiwan, 204 in the Philippines, and 164 in Thailand. Starbucks sells hot and cold drinks, coffee beans, salads, hot and cold sandwiches, sweet pastries, snacks, and items such as mugs and tumblers. Through the Starbucks Entertainment division and Hear Music brand, the company also markets books, music, and film. Many of the company's products are seasonal or specific to the locality of the store. Starbucks-brand ice cream and coffee are also offered at grocery stores
Starbucks Mission is to inspire and nurture the human spirit – one person, one cup and one neighborhood at a time
Corporate strategy of Starbucks
Maximize market penetration
Provide a relaxing, attractive social atmosphere
Offer high-quality products
Create a great working environment
Achieve profitability
Critical success factors of Starbucks
Customer service excellence
Product quality
Accessibility
Corporate social responsibility
Brand recognition
Success Strategy Implementation: the 4 Ps of strategy
INDUSTRY
Success Strategy of Starbucks could be classified as a "Patterns of Action". "While much of the Starbucks expansion will likely occur overseas in high-growth markets like China, it seems to me that Starbucks will have to "evolve" into a different type of store in order to succeed within the U.S. market. The company has already evolved from "coffee boutique" to "neighborhood hangout" to "upscale fast-food chain." What is the next evolutionary step for Starbucks?" (http://bigthink.com/ "Starbucks: Survival of the Most Innovative")
Organizational tensions of Starbucks lie in balancing performance expectation
of different stakeholders:
Customers expect personal and friendly service, wide range of tasty and healthy beverages and snacks, cozy layout and ambience in stores. Environmental organizations push on corporate sustainability and social responsibility while exporting coffee beans, tea, coca.
Employees who are formed as an integral part of the Starbucks experience expect faire wages and good working conditions. Shareholders expect a successful return on their investments.
Competitive analysis – Porter's Five Forces for Starbucks
Low capital requirement but can be varied depending on the location. Good product differentiation.
Many companies including McDonald's have already entered the competition and other major companies are considering to join.
Threat of Substitutes: High
Other beverages apart from Starbucks coffee and tea – examples include soda, fruit juice, smoothies, water.
Other "quick-­‐grab" foods such as sushi, health foods and snacks.
Buyer Power: Medium-high
In the past, buyers did not really have bargaining power when it came to premium coffee such as Starbucks. The sheer scale of Starbucks' business reduced the bargaining power of any single group of buyers. Recently with new entrants and competitors such as McDonald's cafes, Caribou Coffee, Dunkin' Donuts who claim to offer premium coffee of reasonable quality for lower price, buyers have more bargaining power than in the past.
Supplier Power: Medium-High
Not much bargaining power for coffee bean suppliers due to the importance of Starbucks' business to any individual supplier, and the fact that Starbucks probably accounts for a large percentage of any individual supplier's sales. This gives Starbucks the ability to dictate the price of coffee although their policy is to pay a premium price in order to support the farmers thus maintaining reliable supply while practicing social responsibility. Similarly, suppliers of paper and plastic products, such as cups, napkins, lids, etc, have very little bargaining power due to the large amount of alternative sources Starbucks could draw from. In addition, Starbucks has formed contracts with such suppliers, giving them effectively no bargaining power. There is more bargaining power for suppliers of technological innovations such as automated coffee machines, latte and espresso machines, etc because there are not as many suppliers for such equipment as there are for coffee beans.
Industry Rivalry: Medium
Within the U.S. key national competitors include Dunkin' Donuts, McDonald's, and other fast food chains sprucing up and diversifying their beverage menu. In January 2008 McDonald's made direct attack to take down Starbucks with an announcement that it would install coffee bars in all 14,000 of its U.S. locations. McDonald's has also launched aggressive marketing campaigns that have emphasized the large cost differential. McDonald's retail footprint may overlap with Starbucks' core markets, but their bleak dissimilarities are reflective of the general differences between their core customers. Starbucks history and background shows that they have no need to compete with McDonald's for the lower-end market, and should continue focusing on the high-end coffee market.
PEST analysis of Starbucks
Political:
Starbucks should thoroughly investigate the political stability of any country they plan to expand to.
In order to import coffee beans from a variety of countries Starbucks must gain expertise about the customs and tariff regulations on how to import beans from each different country and keep a close eye on political upheavals, changes to policies.
On the legal front, it has to comply with all necessary forms and permits to be authorized to do business. This includes tax forms, business entity applications, legal contracts, store and factory leases, etc.
The local and federal governments will also dictate certain laws and regulations onto the businesses. These include labor laws, food handling regulations, and business practices restrictions as in the arena of marketing and advertising.
Economic:
The recession has affected Starbucks rising operational costs and lower profit margins. In 2008 during the economic crisis as consumers were making
severe spending cutbacks, some coffee drinkers opted for the lower cost options such as McDonald's, Dunkin'.
A rise in interest rates means investment and expansion plans are put off resulting in falling sales for Starbucks and their suppliers.
If growth is low in the nation of location of Starbucks then sales may also fall and vise versa.
Starbucks is affected by exchange rates when dealing with international trade. If the value of the currency falls in the country of a coffee supplier this enables Starbucks to get more for their $ when importing the goods to their country.
Social:
Starbucks has to keep a close look on social responsibility and sustainability. Its main suppliers come from developing countries where Starbucks faces a challenge of eco-friendly farming, protecting the labor, land, water, forest.
As consumers become increasing more educated and health conscious, the industry must constantly monitor the environment and adapt product offerings to meet demand. Given this pressure, Starbucks will have to reduce sugar and fat levels in its beverages and food offerings, as well as come up with new product that will satisfy the consumer both nutritiously and flavor-wise.
Concerning Starbucks high requirements from its employees it would not want to locate to an area where the local population have a poor attitude to work. Attitudes to work are important in order to provide a high quality service.
Technological:
Developments in the technology of coffee making machines will enable their staff to work more quickly and efficiently and potentially to serve more customers in a day. The use of new media technology is key to Starbucks development by getting direct feedback from loyal customers using social media and Starbucks corporate website (e.g. www.starbucks.com).
Customers expect consistent high speed internet connection available in all Starbucks shops, this implies using the best technology and service providers. Developing a new ways of farming coffee as well as creating new
blends.
The analysis of financial ratios has shown that over past few years Starbucks remained stable during recent turmoil. Liquidity ratio has increased from 185% to 190% meaning that the company is able to pay its short-term obligation on time.
Operating margin ratio of 15% in 2012 means that a net profit of $0.15 is made on each dollar of sales. Thus a higher value of operating margin ratio is favorable compared to 2010 which indicates that more proportion of revenue is converted to operating income. An increase in operating margin ratio overtime means that the profitability is improving. Return on equity of 27% in 2012 is also an important measure of the profitability of the company; it means that the company is efficient in generating income on new investment.
According to Nasdaq's analysts that follow the company, earnings are expected to grow over the next couple of years at an average annual rate of 17.68%. This year, analysts are forecasting earnings increase of 20.05% over last year. Analysts expect earnings growth next year of 21.26% over this year's forecasted earnings. "Our Q4 and overall 2012 fiscal year performance demonstrates the strength of our business and brand," said Howard Schultz, chairman, president and chief executive officer of Starbucks. "The resiliency and relevance of our U.S. retail business, acceleration of the Channel Development business and expansion in Asia all contributed significantly to our strong results. I am incredibly proud of our 200,000 Starbucks partners around the world who have contributed to the success of the company and I am optimistic about achieving our aspirations for the future. "
SWOT analysis
Strengths:
Pretty much everyone knows the name Starbucks and associates it with high-­‐end coffees. In addition, people see Starbucks as the biggest and best in the business. This is a significant strength because people already associate it with a high quality and popular experience. The enormous number of Starbucks locations allows them to reach almost every domestic market as well as a good number of international ones. This allows Starbucks to implement new products quickly across a large demographic and prevent new entrants from gaining market share. Additionally, taking advantage of existing establishments in the domestic market such as Barnes and Noble and opening smaller cafés in other businesses allows Starbucks to expand its market while keeping costs low. Starbucks has a well-­‐known practice to make efforts to preserve the environment and be ethical in its dealings; this gives the company a good public image, which serves to counter some criticism that its sheer size creates.
Its size also helps its position in the market being ahead of all its competitors in the industry in terms of size and volume allows them to set the prices and prevent the growth of other companies. Starbucks successfully changed the public opinion of coffee products from a commodity to a luxury good, and in so doing, enabled an increase in price for these goods to a much higher level than would have been possible before. Starbucks' mission to make its stores a "third place" for people to go besides work and home comes by offering services like free internet and comfortable chairs. This goal gives Starbucks the ambiance to go along with its product.
Weaknesses:
While most people consider Starbucks coffee a luxury good and would pay whatever price is set for it, there is an increasing opinion that Starbucks charges too much. The pricing is also very inflexible in terms of location. For example, Starbucks charges the same price for their products whether you're in LA or Beijing. One of the main challenges for Starbucks is that almost its entire business relies on coffee. If coffee won't turn out to be a trend in the future, Starbucks would have to diversify or go out
of business whereas other competitors, such as Dunkin' Donuts, have investments in a variety of industries. In addition to fixing its prices for international customers, Starbucks also has lacked some tact in the way of international relations. In Israel, Starbucks has had a hard time taking off because it won't maintain kosher standards. In general, Starbucks keeps its business plan fixed and centralized and does not tailor its branches to the locations they are being placed in. Moreover, Starbucks offers only one flavor of coffee, as opposed to its competitors such as Peet's and Coffee Bean & Tea Leaf, which offer a large variety of coffee's to choose from. This lack of selection potentially makes Starbucks an unappealing choice for many coffee drinkers.
Opportunities:
By purchasing companies such as Seattle's Best, XM Café, and Tazo Tea, Starbucks used a different brand name to get business in a different market niche. Starbucks also offers a range of products that it sells to other companies such as its bottled Frappuccinos and other specialty goods, this expands its market at a lower cost than opening full branches. They also used their vast resources to develop an international business; this generated even more revenue for Starbucks and helped to develop their brand image. One of their biggest opportunities continues to be expansion and diversification of the business taking advantage of their large profits. There is much to learn from its competitors such as developing healthy beverages and snacks. While the business isn't as well established internationally as a company like McDonald's, there are plenty opportunities in the emerging markets; other existing opportunities lie in increase of licensing relationship and opening new distribution channels.
Threats:
Competition has been increasingly strong in recent years with several companies developing coffee products to rival those of Starbucks. Companies such as Peet's and the Coffee Bean have grown large enough to compete with Starbucks in some markets. Other companies, such as McDonald's, Dunkin' Donuts, Burger King, etc, already have the infrastructure in place and are instead adding coffee to their menus to compete with Starbucks. The other challenge is the recent economic situation with rising coffee and diary product prices; because of the specialization of the industry, Starbucks is very dependent on these supply factors. Another potential threat is that coffee is just a fad and eventually people will grow out of it moving towards healthy beverages. If this is the case, Starbucks' only solution is to diversify its business.
Strengths
1. Product diversification
2. Established logo, developed brand, copyrights, trademarks, website and patents
3. Company operated retail stores, International stores (no franchise)
4. High visibility locations to attract customers
5. Valued and motivated employees, good work environment
6. Good relationships with suppliers
7. Industry market leader
8. Globalized
9. Customer base loyalty
10. Product is the last socially accepted addiction
11. Widespread and consistent
12. Knowledge based
13. Strong financial foundation
14. Social and Environmental friendly
SWOT
1. New products (e.g. healthy beverages and snacks)
2. Technological advances
3. New distribution channels (supermarkets, airlines, trains)
4. Brand extension to other products
5. Emerging international markets
6. Increase licensing relationships to further utilize brand strength to capture profits at little cost to the company (e.g. Barnes and Nobles, book shops and etc)
Threats
1. Intense competition (restaurants, street cars, supermarkets, other coffee shops)
2. US market saturation
3. Starbucks are exposed to rises in the cost of coffee and dairy products.
4. Consumer trends toward more healthy lifestyle free of caffeine
5. Unfavorable economic conditions that lower the demand for expensive beverages
Weaknesses
1. Negative large corporation image
2. Self cannibalization
3. High prices
4. No price differentiation depending on location
5. Too dependant on the coffee product
6. Lack of adaptation to different cultures
7. The coffee flavor is not diversified
WO1. Further diversification process (exploiting – O1,O2,O3,O4,O5,O6b using S1,S2,S6,S12)
2. Meet change in customer demands (exploiting – O1, O2 using S1,S7,)
3. Strengthen its position (O6,O7)
4. Increasing market share
ST
1. Reduce costs to reduce price in order to survive (W5 using O2,O6)
WT
1. Defend its position on the market (T1 using S2,S6,S7,S9,S10)
2. Creating a new products that will meet healthy lifestyle demands (T2)
1. Take overs, acquisitions.
2. Develop healthy product
line.
Conclusion
Starbucks is able to remain competitive within the market due to its sheer size and business model. As Starbucks takes advantage of economies of scale and scope, it follows a different cost structure than other corporations in the market. First of all, Starbucks pays less for the raw materials, the quantities it is able to buy of coffee, dairy products, syrups, paper packaging, allow the company to achieve higher margins compared to other similar companies. Besides, as no cooperative pricing exists in this industry, Starbucks prices its drinks based upon the elasticity of its target customer, aiming at its high trend status. Starbucks is able to differentiate itself due to its commitment to reduce its environmental impact and its size enables the company to seek, incorporate and market these environmentally friendly endeavors. For example, the company replaced cups and cup sleeves with ones made of recycled materials.
Also, Starbucks relies a lot on its environmental campaigns, which promote economic transparency in not only buying the best coffee, but also purchasing at a premium price to help farmers (e.g. The Commitment to Origins). These practices further differentiate Starbucks from many of its competitors. Talking about the recent economic downturn, Starbucks coffee was an ideal product for consumers in developed countries to cut back on, although Starbucks remains the brand that coffee drinkers are more familiar with when they are thinking of making a purchase. Ultimately, the company is focusing on "redesigning stores, investments in innovative coffee machines, expanding its digital networks and rewards programs" (http://www.fastcompany.com/) and new stores in developing countries that will help to guarantee Starbucks the leading position in its market.
Related Topics