Sop for MBA Argumentative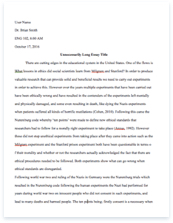 The whole doc is available only for registered users
A limited time offer! Get a custom sample essay written according to your requirements urgent 3h delivery guaranteed
Order Now
Knowledge is always considered to be a vast ocean and I consider myself as a tiny fish moving in it and trying to explore more and more of it. I am not afraid of the predators instead I am destined to achieve my goals which is to gain paramount knowledge. The above adage would exactly be sufficed for a field like business where risks and rewards are concomitant to each other. My interest in Management was laid during my under graduation with my father being in the field of business. This propelled me towards a career in management.
I would describe my education till now as a constant search to find answers to questions. A desire to understand things and answer questions has been my driving force. My ten years of schooling in St. Ann's English Medium School (Rajahmundry) and two years of pre-university at Narayana Junior College (Hyderabad), which is one of the reputed colleges in India with Board of Intermediate accreditation have given me firm grounding in Mathematics and Physics, which I think will act as a big boost to my understanding and estimating abilities which could act as an important asset in the field of business. I have completed Four years of under graduation in Electronics and Communication Engineering at "GMRIT", affiliated to JNTU University. During my college I had the opportunity of applying my theoretical knowledge and analytical skills to practical problems encountered in the real world.
I am a strong believer of the fact that practical knowledge is more appealing and everlasting than mere theoretical knowledge and now with this insight, I am very much interested in knowing much about business management. I am sure that I will do that with a passion and with an intension to gain sheer knowledge which will add a boost to my career.
I wish to study in CANADA as the education is comprehensive and intensive with modern infrastructure and the degree being accepted internationally with due recognition. I have selected the MBA Program in your University because of its outstanding faculty and research facilities, emphasis on a collaborative learning environment, flexibility in curriculum, study abroad opportunity and a global perspective to various key issues.
To achieve my career goals, I need to learn much more about current developments and techniques in all aspects of business management. A Master's Degree in MBA will provide me with theoretical understanding, and in depth idea of practical approaches in aiding managerial decision-making and research skills to enable me to develop an expertise in the core areas of management and administration.
While the study of and research in management is my prime objective today, my interests in literature, music, travel and nature help me maintain a sense of perspective in life. I have much information which I gathered from some articles published in Indian newspapers. I have participated in a number of extra-curricular activities during my college days and won merit certificates in few national technical symposiums. I also believe that each of us must give something back to society – to this end.
In conclusion, I would like to add that the essence of University education lies in the synergetic relationship between the student and his department. I feel that graduate study at your University will be the most logical extension of my academic pursuits and a major step towards achieving my objectives. I would be grateful to you if I'm accorded the opportunity to pursue my graduate studies with financial assistance at your University and I am able to justify your faith in me. At the same time, I am confident of contributing originally to the ongoing work at your department. By working under the guidance of distinguished faculty at my respective department, I am sure; I will be able to exploit my potential to the fullest and discover new horizons in my selected field of graduate studies.
Keeping this in mind, I wish to pursue M.B.A at your prestigious institution. The confidence of ability is ability itself; but ability is of no account without opportunity.
Related Topics